The commander of the special forces group of the Defense Intelligence of Ukraine, with the callsign Pein, revealed the details of the Boyko Towers returning operation in an interview with 1+1 journalists.
"We had been preparing the special operation for approximately a month and a half. We understood that it could be a one-way journey because only a fool and the deceased do not fear. We were on an inflatable boat because it is more maneuverable and less visible to aerial means," Pein explained.
Read more: Ukrainian Intelligence Captures Boyko Rigs in the Black Sea: Masterclass in Operational Art and Valuable Trophy Taken From Under the russian Noses
During the execution of the combat mission, the Ukrainian reconnaissance group encountered a russian fighter aircraft and successfully downed it using MANPADS.
"When we started mooring, the plane began to engage our fighters. The boat was slightly damaged. One such projectile could have sunk us. There was one shot, and it hit the tail section. We saw a distinctive smoke – first white, then black," the scout recalled.
He added that the Defense Intelligence of Ukraine discovered russian munitions and valuable equipment on the oil platforms for conducting reconnaissance in the western part of the Black Sea.
"The Neva system we captured is equipment that can be opened and examined for software. There is a lot of useful information there that can provide answers to our questions," the commander explained.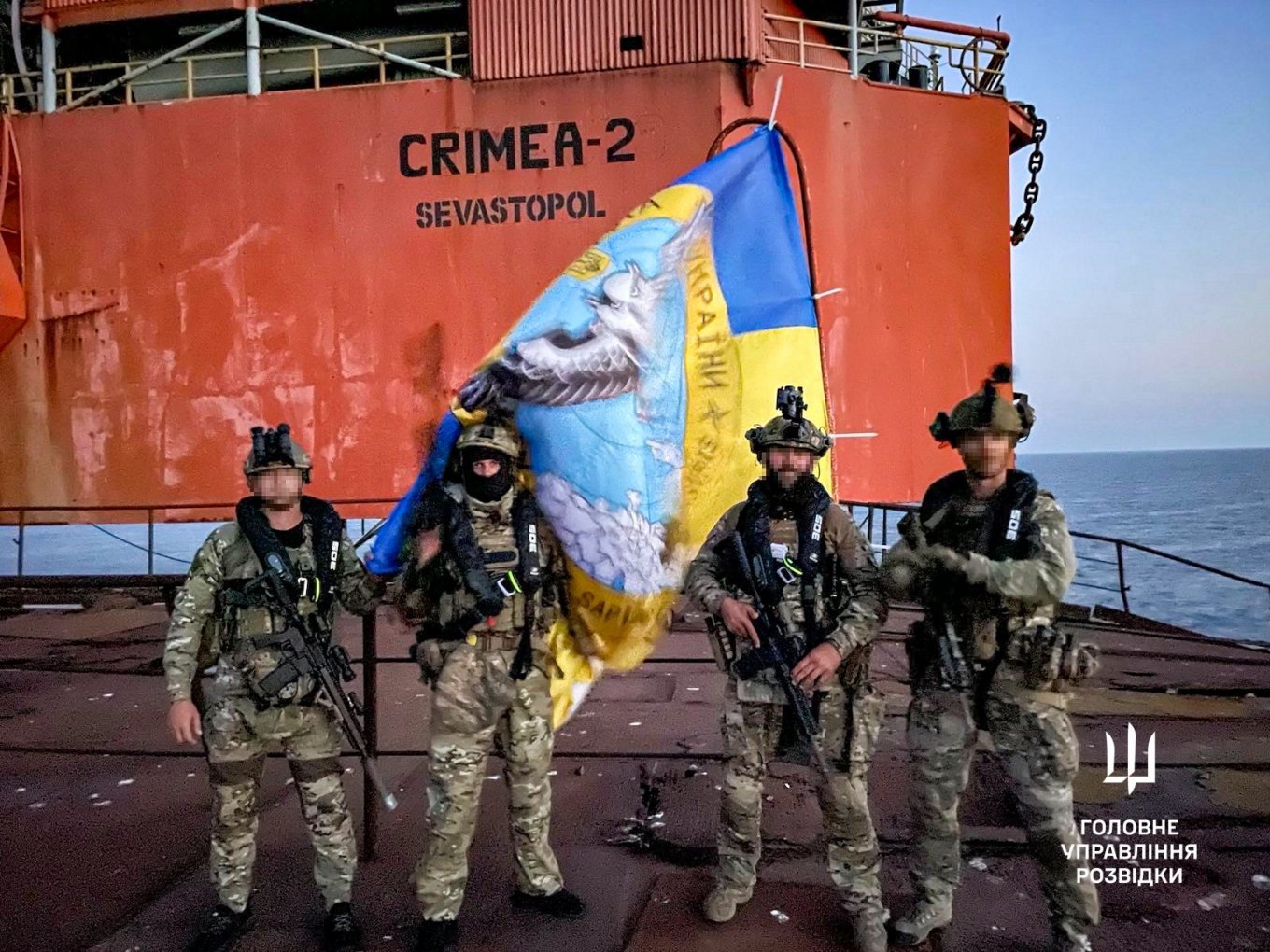 The return of the Boyko Towers under Ukrainian control is a painful blow to the influence of the aggressor state in the Black Sea.
"We have greatly restricted the actions of the russians in the waters of the Black Sea, particularly in the waters of Snake Island. We pushed them closer to the shores of Crimea," he noted.
At the same time, Pein pointed out that the enemy may attempt to recapture what was lost, but Ukrainian special forces are prepared for such a scenario.
Read more: Ukraine's Hit Onto 'Rostov Na Donu' Submarine is a Unique and Unprecedented Event in History
---
---