According to the information published on the Twitter "TpyxaNews" on July 12, 2022, Slovenia and Germany agreed to expedite the delivery of tracked armored Infantry Fighting Vehicles (IFV) BVP M-80 to Ukraine and accelerate the delivery of German-made Boxer 8x8 armored vehicles ordered by Slovenia in May 2022.
On June 21, 2022, the Army Recognition reported that Slovenia donated to Ukraine 35 BVP M-80A tracked armored IFVs (Infantry Fighting Vehicles) coming from the military stocks of the Slovenian army.
Read more: Slovenia to Get German Boxer Armored Fighting Vehicle to Speed Up the "Ring Exchange" of Tanks For Ukraine
In May 2022, it was announced that the Government of Slovenia, through the European procurement organization OCCAR, signed a contract with manufacturer ARTEC to procure 45 Boxer 8x8 armored vehicles in four variants. ARTEC is a joint venture (JV) between Krauss-Maffei Wegmann, Rheinmetall Landsysteme, and Rheinmetall Defence Nederland.
Currently, more than 1,500 Boxer armored vehicles are in service with Germany, Netherlands, and Lithuania. The vehicle was also selected by Australia and the United Kingdom.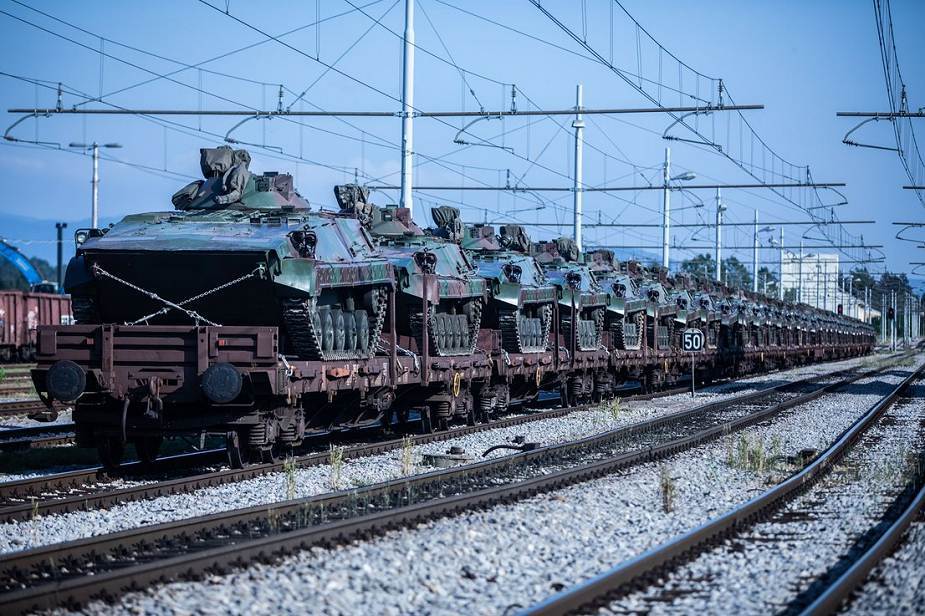 The BVP M-80 is a Yugoslavian-made tracked armored IFV (Infantry Fighting Vehicle), produced from the 1980s until the country's collapse in the 1990s. The BVP-M80A is an improved version of the M-80 version. The layout of the vehicle is very similar to the Russian BMP-1 with the driver seated at the front left side of the hull and the powerpack on its right, a turret in the middle of the top hull, and the troop's compartment at the rear. The vehicle has a crew of three including a driver, commander and gunner, and can accommodate up to seven infantrymen.
The BVP M-80 is fitted with a one-man turret armed with one 20mm automatic cannon, one 7.62mm coaxial machine gun, and two Sagger anti-tank guided missile launchers mounted on the right side of the turret.
Read more: Slovenia to Hand Over M-84 Tanks to Ukraine, Get German Leopard and Marder in Return
---
---