Ukrainian fighters from the 406th separate artillery brigade named after Brigadier General Oleksiy Almazov destroyed a 240mm 2S4 Tyulpan self-propelled heavy mortar of the russian occupying forces with a precise shot. The enemy vehicle attempted to escape from the sights of Ukrainian defenders, but skilled artillerymen successfully eliminated the hostile equipment with accurate fire.
According to OSINT researchers, the Russian self-propelled mortar 2S4 Tyulpan was destroyed in the Oleshky Forest area, located on the left bank in the Kherson region.
Read more: ​Ukrainian Artillerymen Showed How They Destroy russian Mortar Position Near Bakhmut by Polish Krab SPG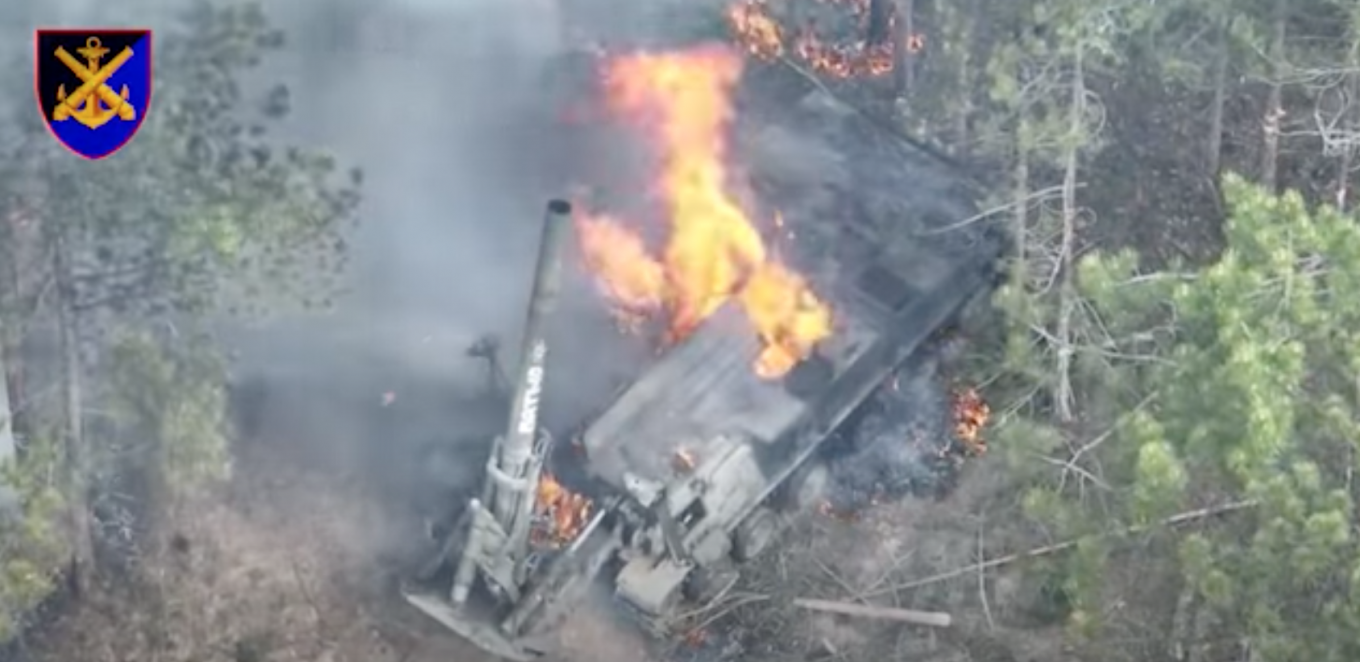 This is at least the second Tyulpan destroyed this month, as another vehicle was successfully targeted using an FPV drone from a distance of approximately 10 km.
Overall, according to Oryx, since the beginning of russia's full-scale invasion of Ukraine, including the destruction by the fighters of the 406th Separate Artillery Brigade, russians lost at least 10 self-propelled 240mm 2S4 Tyulpan mortars.
It is worth noting that nearly a year ago, in May 2022, Kremlin propagandists themselves inadvertently revealed the location of their Tyulpan by showcasing it in a video, which subsequently provided valuable information to the Armed Forces of Ukraine on how to destroy the weapon.
Read more: ​Ukrainian Forces Neutralize russian Pantsir-S1 System with GMLRS: Leleka-100 UAV Assists in Luhansk Region
---
---