In the evening of Friday, May 5, Russian military dropped prohibited white phosphorus and incendiary ammunition on Bakhmut (Donetsk region).
The Special Operations Forces Command posted a video of this massive attack.
Read more: ​The UK Defense Intelligence: russia's Deputy Defense Minister Dismissed Amidst Ammunition Shortage
"The enemy used phosphorus and incendiary ammunition in Bakhmut, trying to wipe the city off the face of the earth. However, the warriors of the Special Operations Forces and other units of the Defense Forces continue to bravely defend the city," the press service of the Special Operations Forces reported.
The video shows presumably white phosphorus munitions covering the city. That's how russian military and Wagner Group are lighting up the battlefield.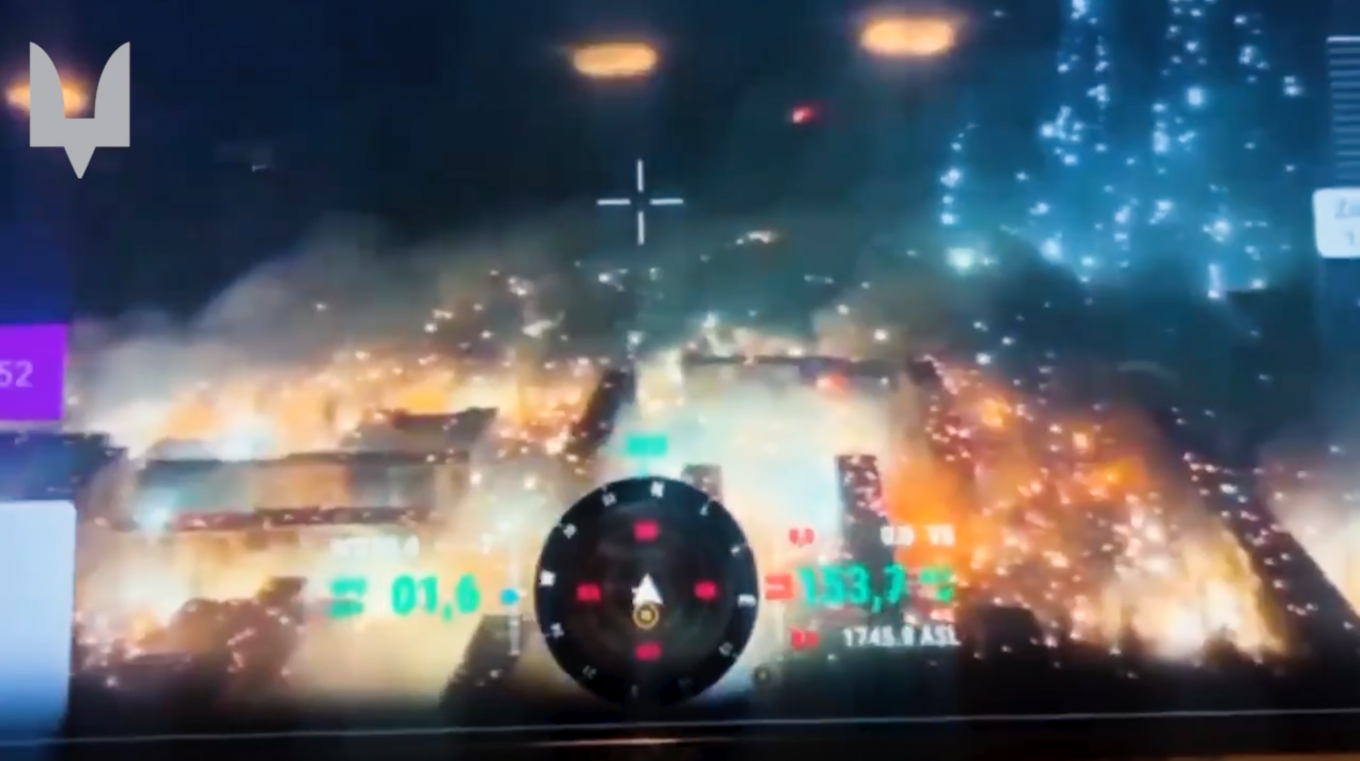 The use of incendiary weapons is prohibited under international law. The Protocol III on Incendiary Weapons, which is an annex to the Convention on Certain Conventional Weapons, prohibits the use of incendiary weapons in both international and non-international armed conflicts. The protocol defines incendiary weapons as "any weapon or munition which is primarily designed to set fire to objects or to cause burn injury to persons through the action of flame, heat, or a combination thereof, produced by a chemical reaction of a substance delivered on the target".
Phosphorus ammunition is a type of incendiary weapon that is designed to produce intense heat and bright light on impact. It contains a mixture of chemicals that ignite upon contact with oxygen, producing white smoke and a bright flame that can burn through many materials.
Phosphorus burns at extremely high temperatures and can cause severe burns and tissue damage to anyone caught in its blast radius. It can also produce toxic fumes that can be harmful to inhale. Moreover, when phosphorus burns, it can consume large amounts of oxygen, creating a risk of suffocation or asphyxiation for people in the vicinity.
Read more: ​The russian Forces Use Incendiary Ammunition In Donetsk Region (rare video)
---
---