Russian media report on an attack on one of their reconnaissance ships in the Black Sea on May 24. The Ivan Khurs (Project 18280) reconnaissance ship was allegedly attacked by three unmanned maritime drones while passing through the Bosporus Strait.
According to russian preliminary reports, the attack was successfully repelled and the ship wasn't damaged.
Read more: ​Ukraine's 'Toloka' Underwater Maritime Drone Is a New 'Headache' for russians in the Black Sea
It should be noted that the approximate distance from the controlled territory of Ukraine to the area where the Ivan Khurs ship was reportedly attacked is over 400 km.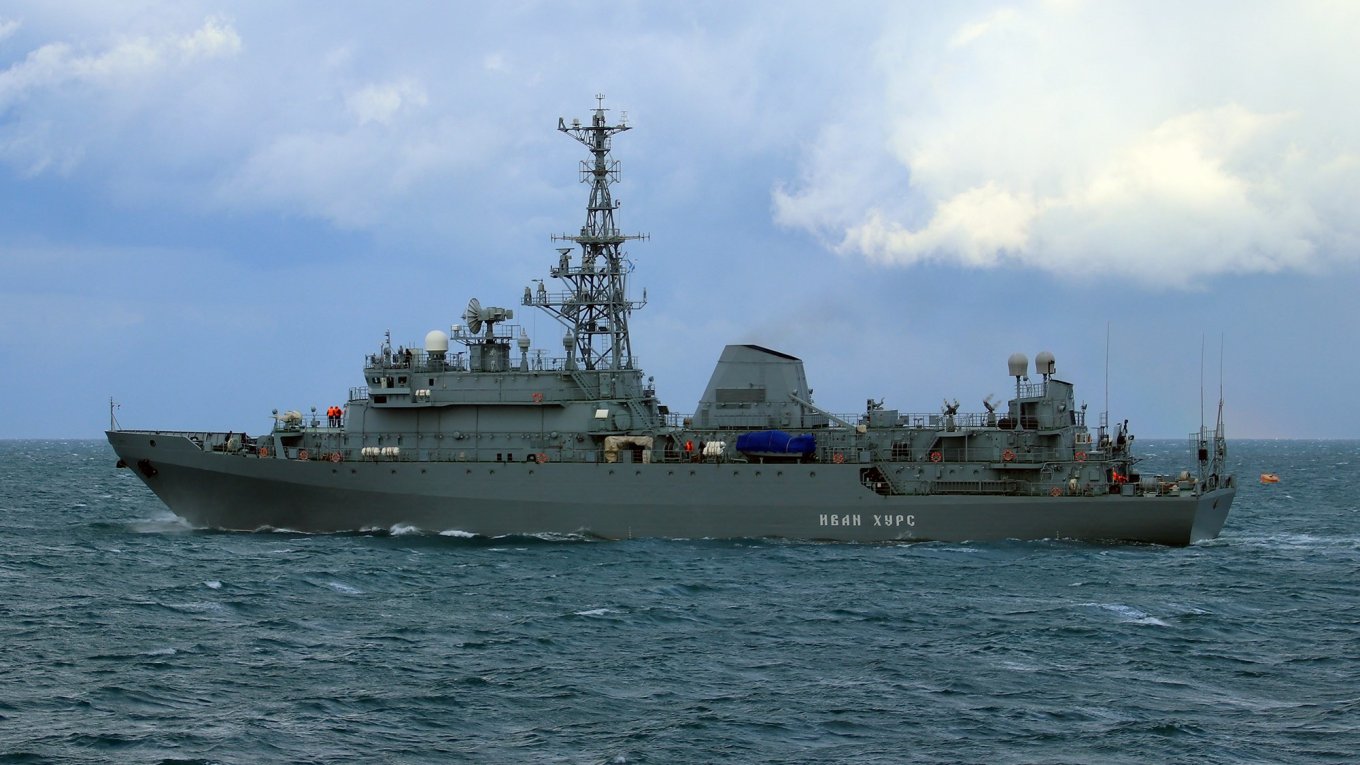 The Ivan Khurs of Project 18280 is a reconnaissance ship and, moreover, a unique vessel of the russian Black Sea Fleet as it is one of only two in the entire fleet. It was launched in 2017 and commissioned in 2018.
The ship is equipped with various radio reconnaissance and electronic warfare complexes, as well as communication systems to facilitate fleet management. It is declared that the ship is intended for monitoring missile defense systems, but the exact composition of its equipment is not disclosed.
At the same time, due to its role as a reconnaissance ship, the Ivan Khurs is equipped with several pedestal machine gun mounts for 14.5 mm KPVT and several MANPADS (portable air defense systems). The ship has a crew of 120 people.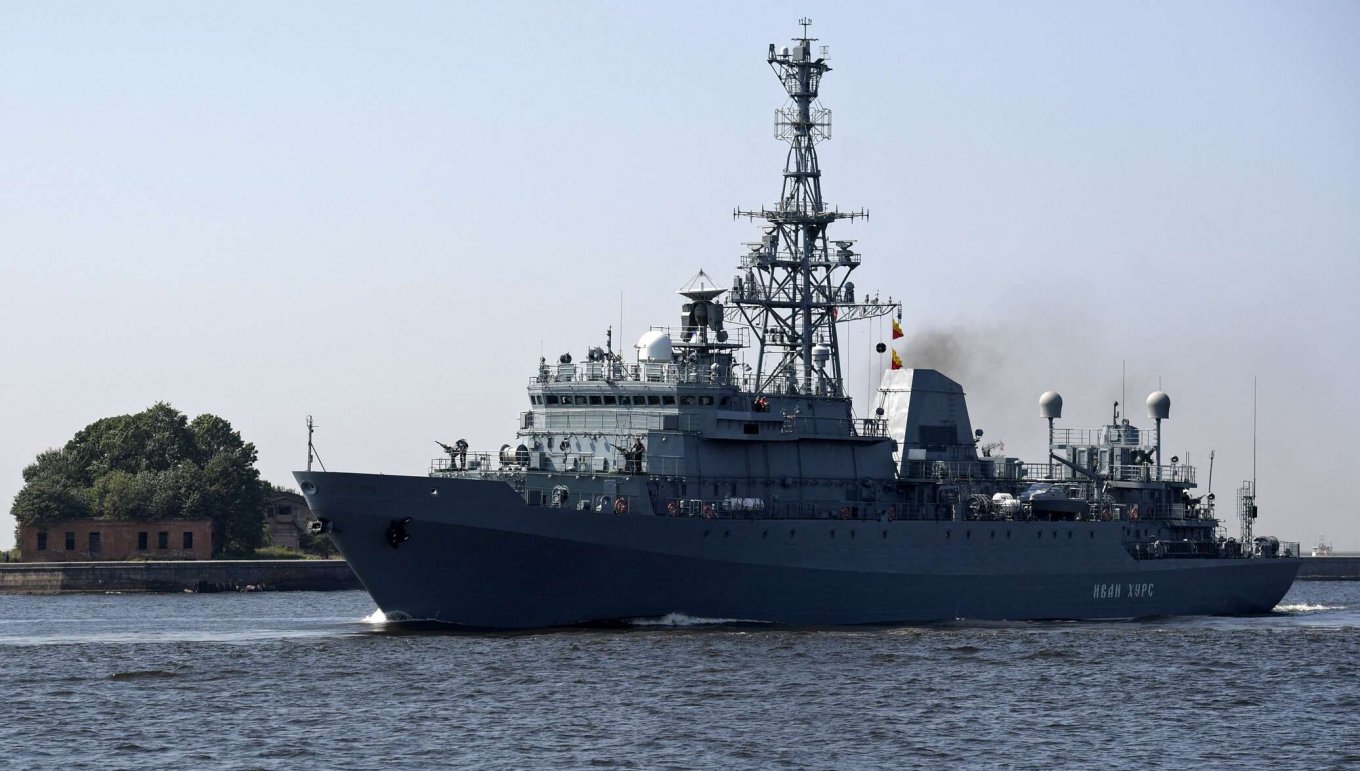 Read more: Three More Newly-Made Kalibr Missile Carriers Are to be Released from Crimean Shipyards and Adopted by russian Navy This Year
---
---