The range of this system will be 1200 and 400 km, Defense Express reports citing dev.ua.
The UUV consists of a tubular hull, but with a large keel and horizontal stabilizers on the middle. Thrusters are installed at the end of each horizontal stabilizer. They are used both for steering and for movement, which should provide considerable maneuverability. The UAV has a mast with the optical camera, that is above the surface.
Read more: Explosions In Sevastopil: New Unmanned Surface Vessels And What Consequence of Such Attacks Might Be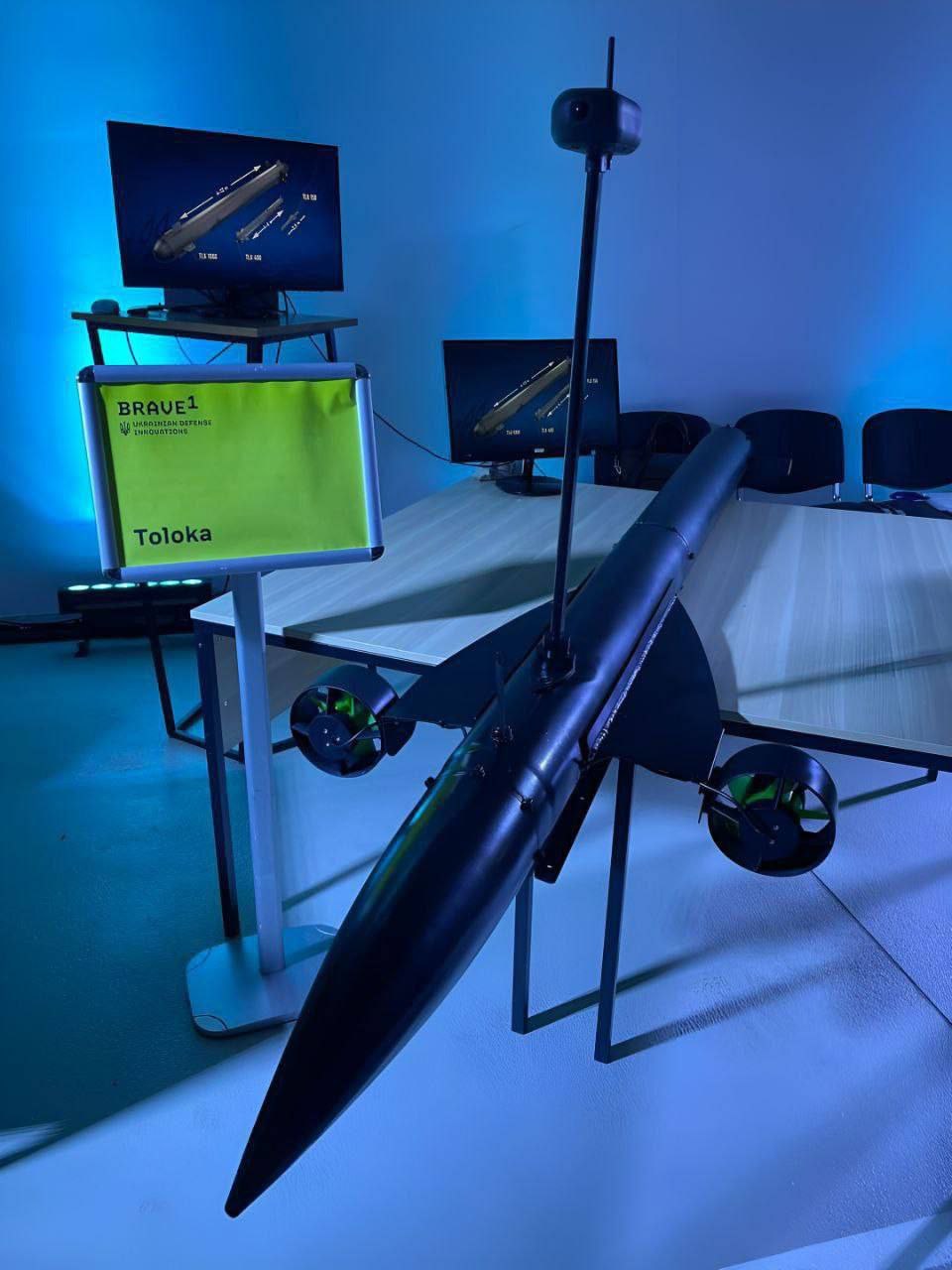 As OSINT analyst H I Sutton, who tracks trends in the war at sea, estimates, Toloka UUV is a natural evolution of Ukraine's maritime drones which are uncrewed surface vessels (USVs) packed with explosives. Being an underwater vehicle it is less prone to detection and harder to neutralize with gunfire. Its warhead is also impacting below the waterline so may be more likely to sink its target.
According to H I Sutton, the concept "is similar to devices used by the Croatians during the Balkans war and more recently by the Iranians", but "the Toloka design is distinct from these." He also states that "It is a concept that makes a lot of sense." "The Russian Navy has a new problem in the Black Sea," analyst concludes.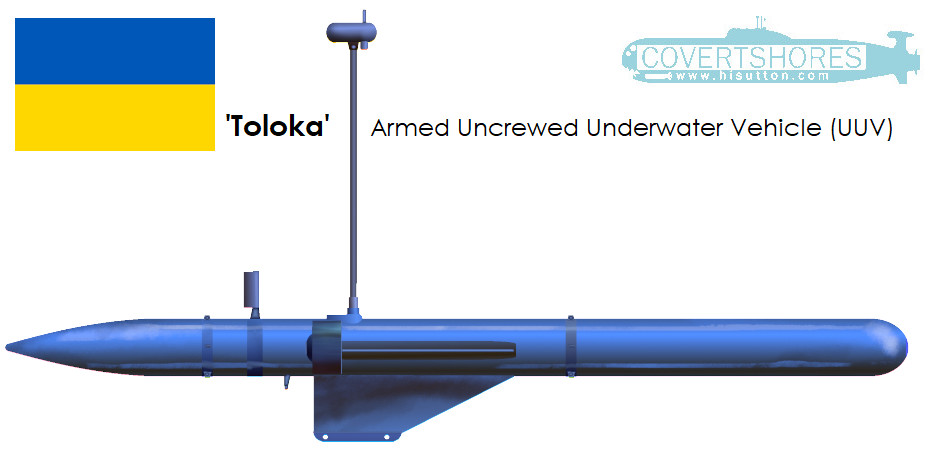 Brave1 cluster is the united coordinational platform created by the Government of Ukraine to promote collaboration between all stakeholders of the defense tech industry by providing them with organizational, informational, and financial support for defense tech projects in Ukraine.
As Defense Express reported earlier, Explosions Rang Out in Occupied Sevastopol, an Attack by Ukraine's Surface Drones Reported. As we find Ukrainian Naval Drone Successfully Attacked russian Base of the 68th Coastal Defense Ship Brigade in Sevastopol that time.
Read more: ​Why Kamikaze Drones Still Haven't Destroyed russian Fleet and What is the Real Effect of this Weapon in General
---
---