For years, MSPO has been a meeting place for the global defence industry's giants. This year's edition of the International Defense Industry Trade Fair, the MSPO-2021, hosted 400 exhibitors from 27 countries, including Austria, Belgium, Bulgaria, China, Czech Republic, Denmark, Finland, France, Spain, Netherlands, Israel, Japan, Canada, South Korea, Germany, Norway, South Africa, Slovakia, Slovenia, United States, Switzerland, Sweden, Turkey, Ukraine, Great Britain, and Italy.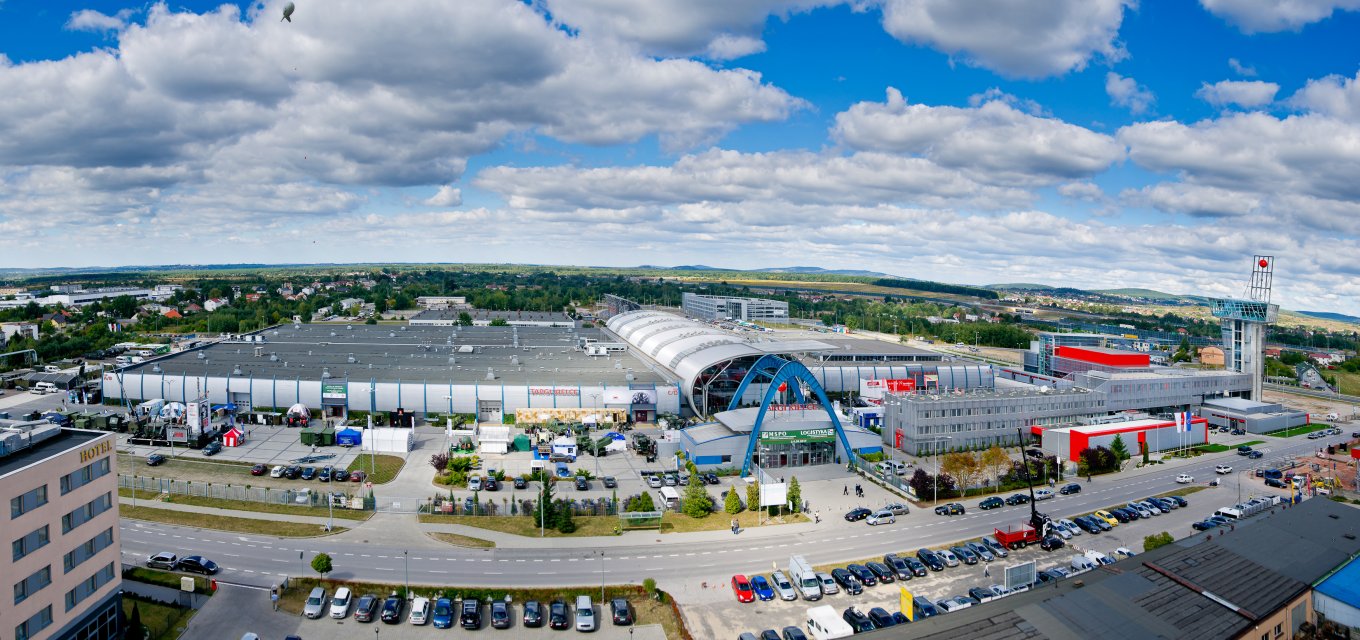 Kielce hosted more than a dozen foreign delegations, in addition to almost 11,000 visitors. The MSPO's presentation included the traditional display of the Polish military: the Armed Forces Exhibition held this year under the banner of "Endure-Control-Defeat".
Read more: Ukraine Showcasing an Extensive Display at MSPO-2021 Defense Expo Opening in Poland's Kielce Sep 7
Innovations and premieres
The expo was packed with the latest-generation equipment products. Lockheed Martin showcased a 1:1 mock-up of its F-35 Lightning II combat aircraft. The M1A2 Abrams tank was also an attention-catcher to visitors; this reliable and robust combat vehicle has already proven itself in the armed conflict zones, the front-lines of the Middle East, and in the distant corners of Asia.
The BIZON autonomous vehicle created in a collaboration between the Air Force Institute of Technology (ITWL) and the Dobrowolski LLC company premiered at MSPO. The 3-ton vehicle will be used for continuous testing of the load-bearing capacity of natural airport pavements and for monitoring the pavement of functional elements' condition (EFL).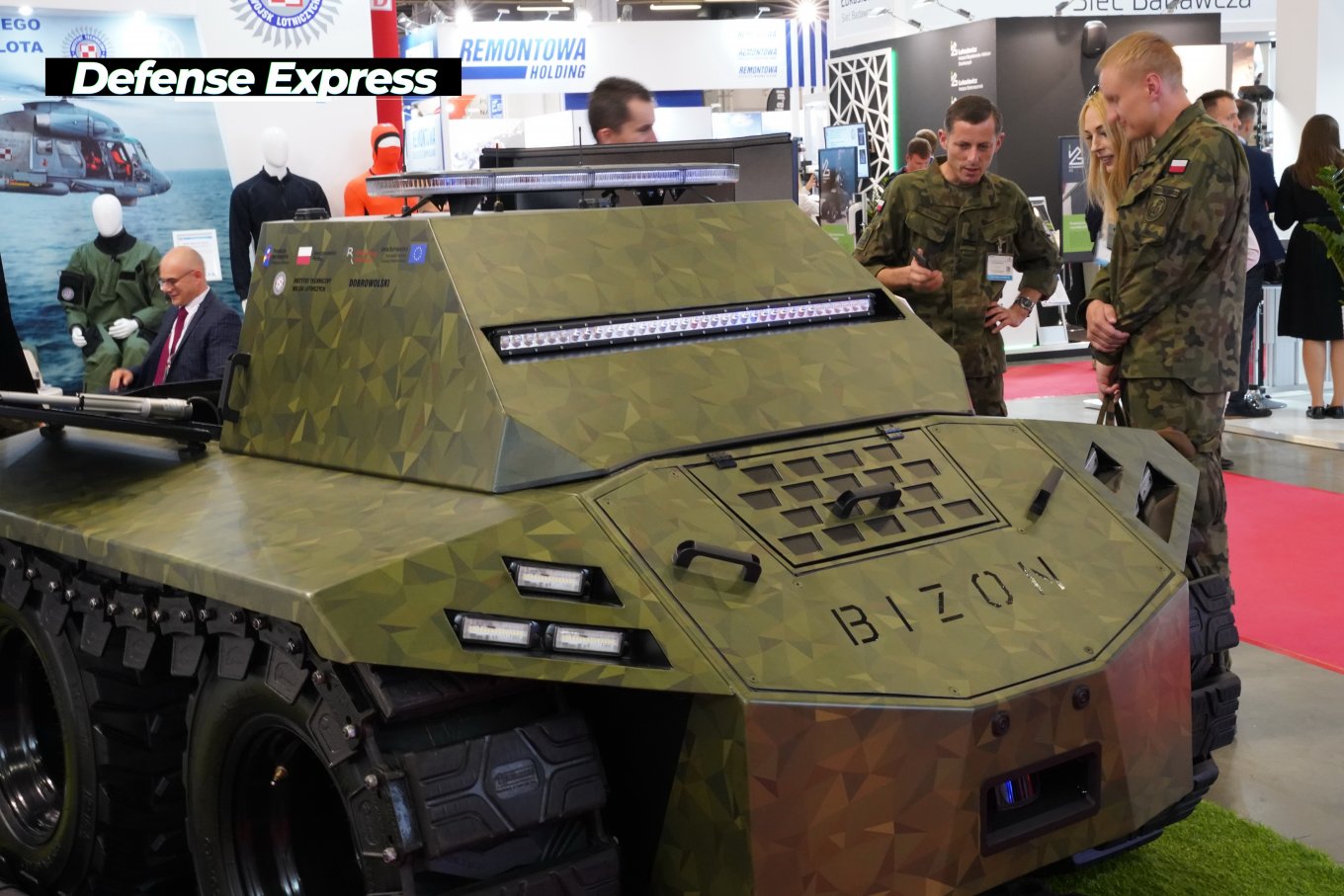 Among the new, Polish-developed products showcased for the first time was the Pilica anti-aircraft missile and artillery system that has been in service since December 2020. The Pilica serves to defeat low-flying, water-based, and light armoured vehicle targets.
The Logistics Training Centre presented a driving simulator for trucks, trailer trucks, ambulance vehicles, and buses. Also on display was a crew training simulator for the Leopard 2 tank.
Awards and Distinctions
One of the highlights of the MSPO agenda was the Defender Gala; a ceremony awarding prizes for the best products showcased at the trade fair.
Presented at the Gala Ceremony, the Polish President's Award was granted for the product which best serves the purpose of the RP Armed Forces soldiers' safety enhancement.
Stalowa Wola Steelworks SA from Stalowa Wola; WB Electronics SA from Ożarów Mazowiecki, Rosomak SA from Siemianowice Śląskie won this year's Award for the artillery reconnaissance vehicle built on the KTO Rosomak.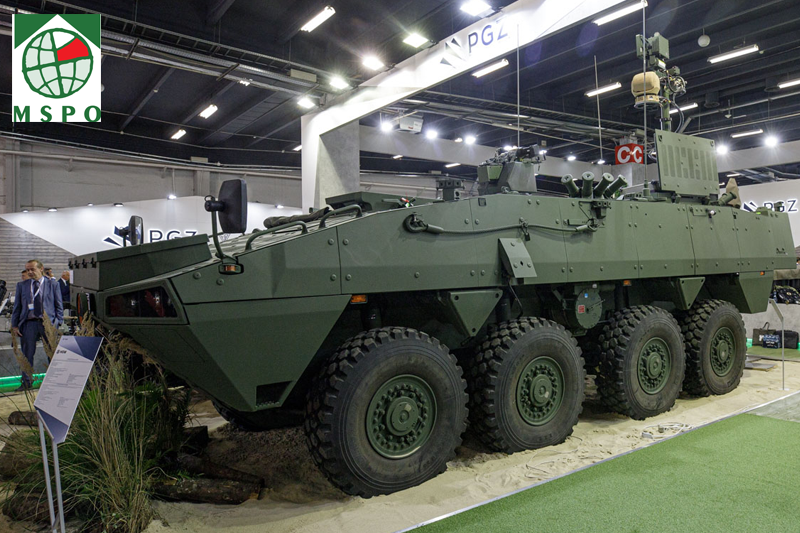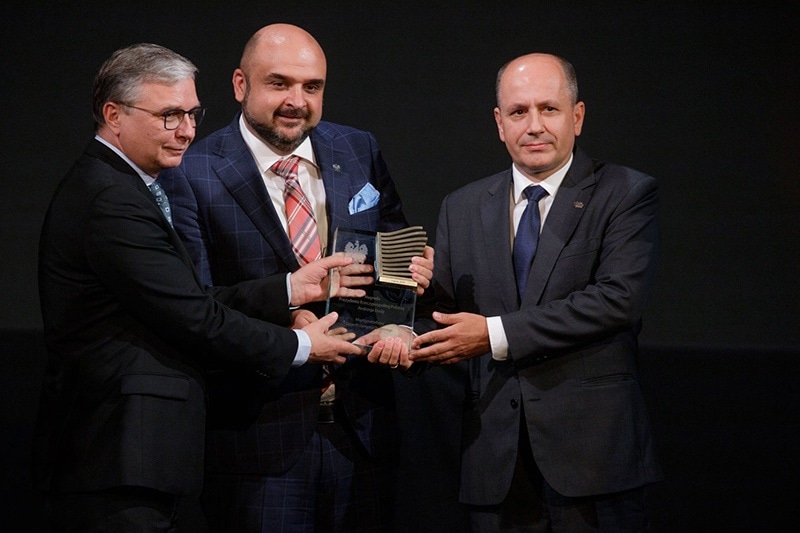 Fabryka Broni Łucznik-Radom Sp. z o.o. won the Polish Minister of Defense award for its 9mm semi-automatic pistol Vis 100.
WB ELECTRONICS SA from WB GROUP won the special prize of the Ministry of Development, Labour and Technology in the "Best Polish Armaments Exporter" category. That company is renowned in Ukraine as supplier of FlyEye and WARMATE UAS platforms, and the company offers its automated fire control system TOPAZ for induction into Ukraine's armed services.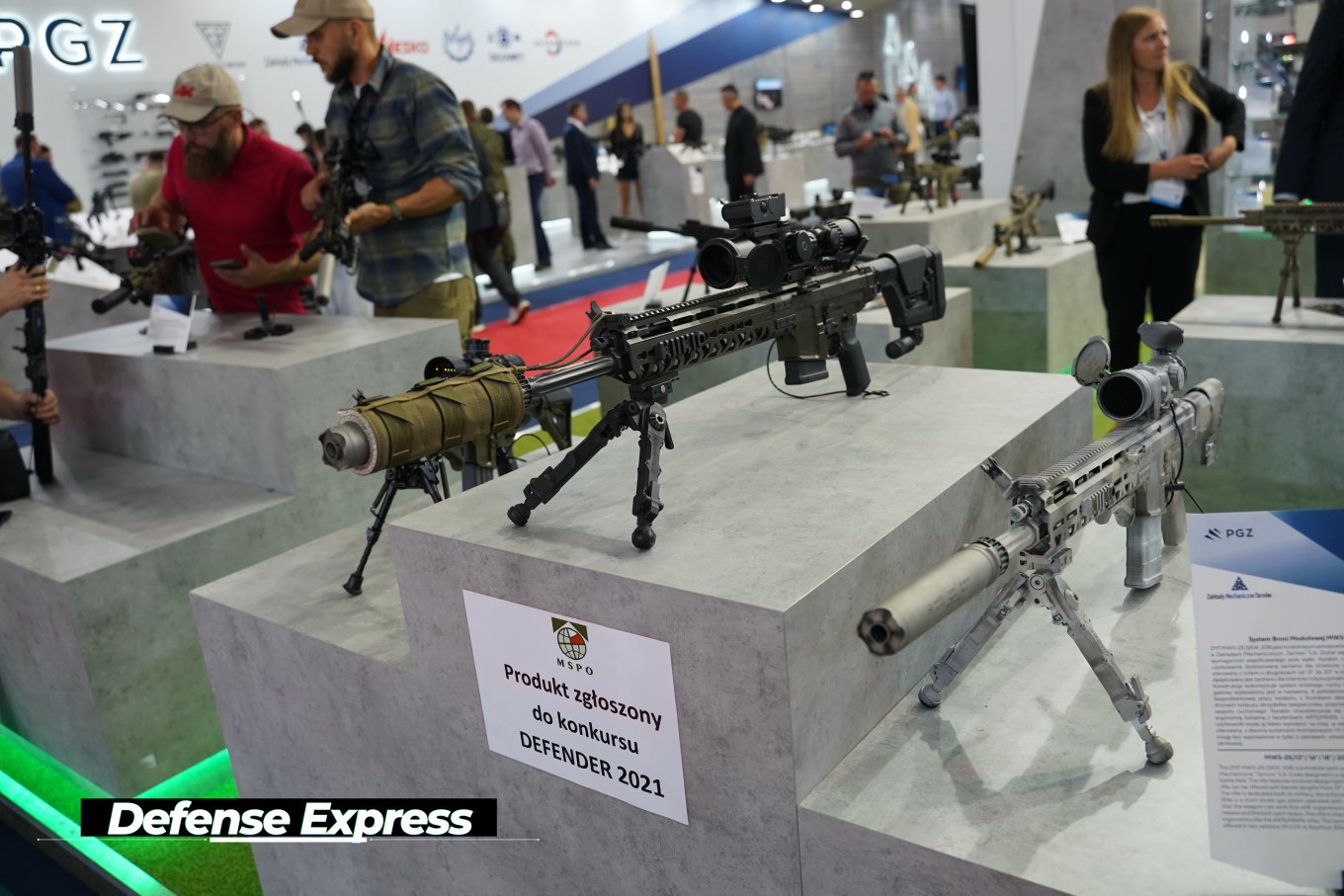 The Specialized Export/Import Trade Firm Progress, the traditional organizing entity for Ukraine's national display at MSPO trade fairs, was among the winners of the MSPO'21 Best Booth prize.
Ukraine at MSPO'21
Ukraine's national display at MSPO-2021 expo, as in preceding years, was organized by the Specialized Export/Import Trade Firm Progress.
The Ukrainian team at the event included over 50 officials and company representatives.
The Ukrainian Booth (G-64) featured products by two dozens of the country's top-leading defense manufacturers, among them DKB Luch Design & Development Company, DP Izium Instrument Factory, Konotop Aircraft Repair Plant AVIACON, Shostka's Impulse Factory, Mykolayiv's Aircraft Repair Plant NARP, and Lutsk Engine Repair Plant. The Ukrainian display included mock-ups and prototypes of a wide range of new products ranging from Neptune ASCM and Vilkha/Willow MLRS systems to detonating fuzes and blasting primers.
As well as State-owned companies, Private-Sector arms manufacturers contributed to Ukraine's MSPO-2021 display as well. Thus, TOV Infocom Ltd has showcased for the first time its "Scorpion 2" unmanned ground platform accommodating a robotic reconnaissance system, while TOV Robotanks unveiled its field refueling system named "MARS-13".
Progress itself unveiled its new composite ceramic-polymer armor tiles.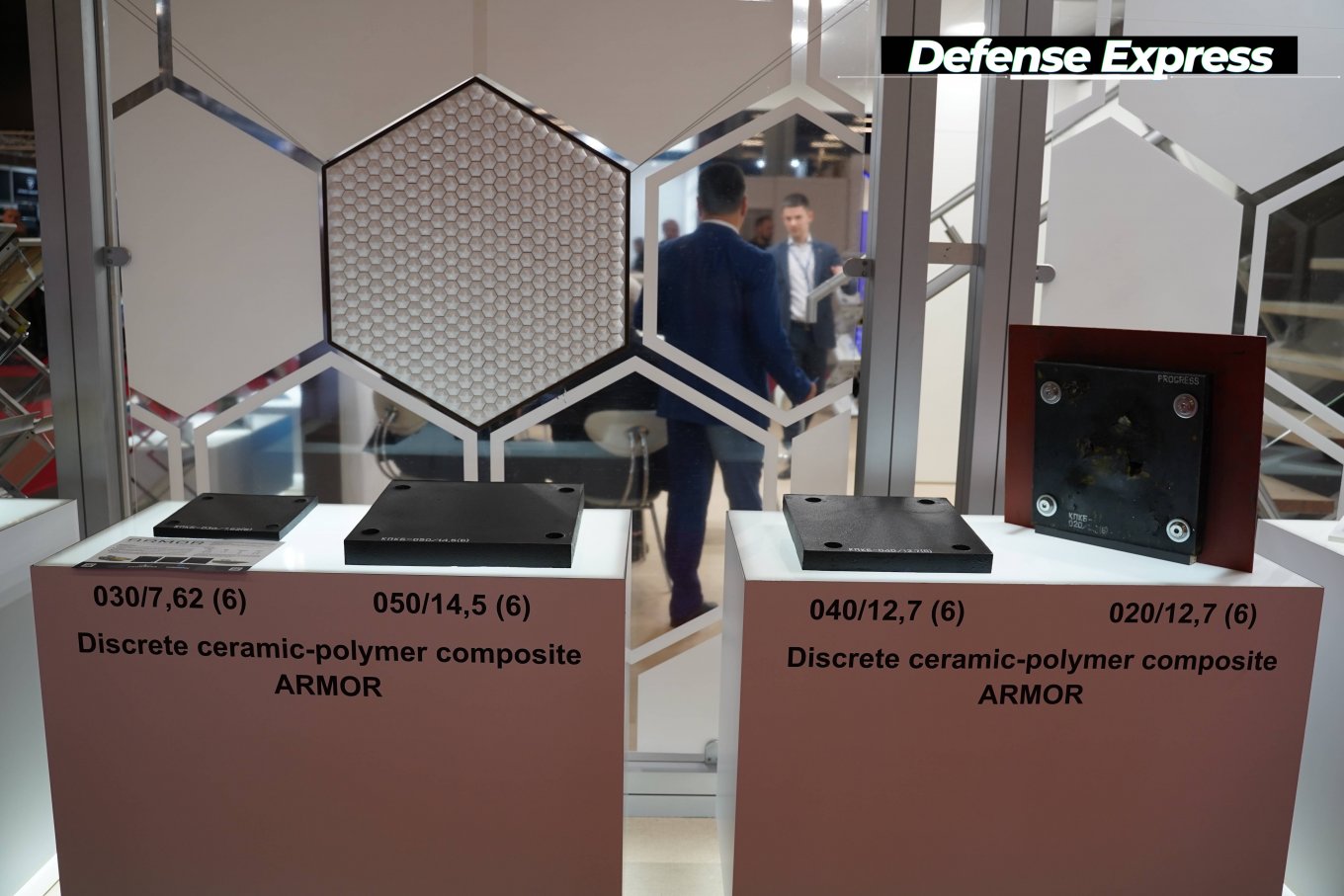 On the margins of the Expo, Air Service, a subsidiary of the Ukrainian Helicopters company, signed a cooperation deal with the Polish PCO S.A. company to set up a maintenance service center for PCO S.A.'s electronic-optical equipment in Ukraine.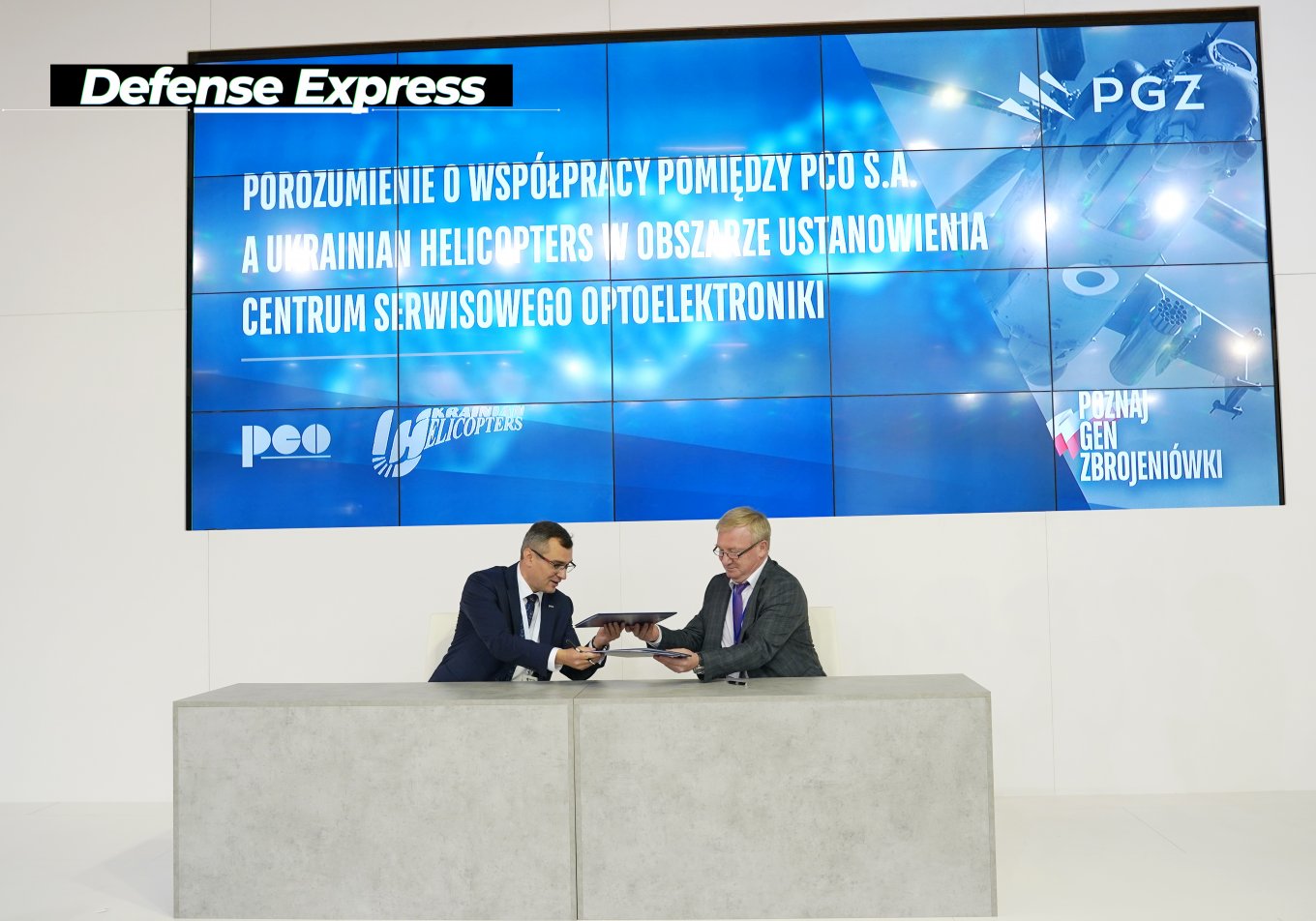 Progress CEO Taras Shyiko, in a comment given to Defense Express, said he was satisfied with Ukraine's performance at MSPO'21 Expo. He praised MSPO to be a viable platform for Ukrainian industries to promote their products and services for marketing in Poland and elsewhere.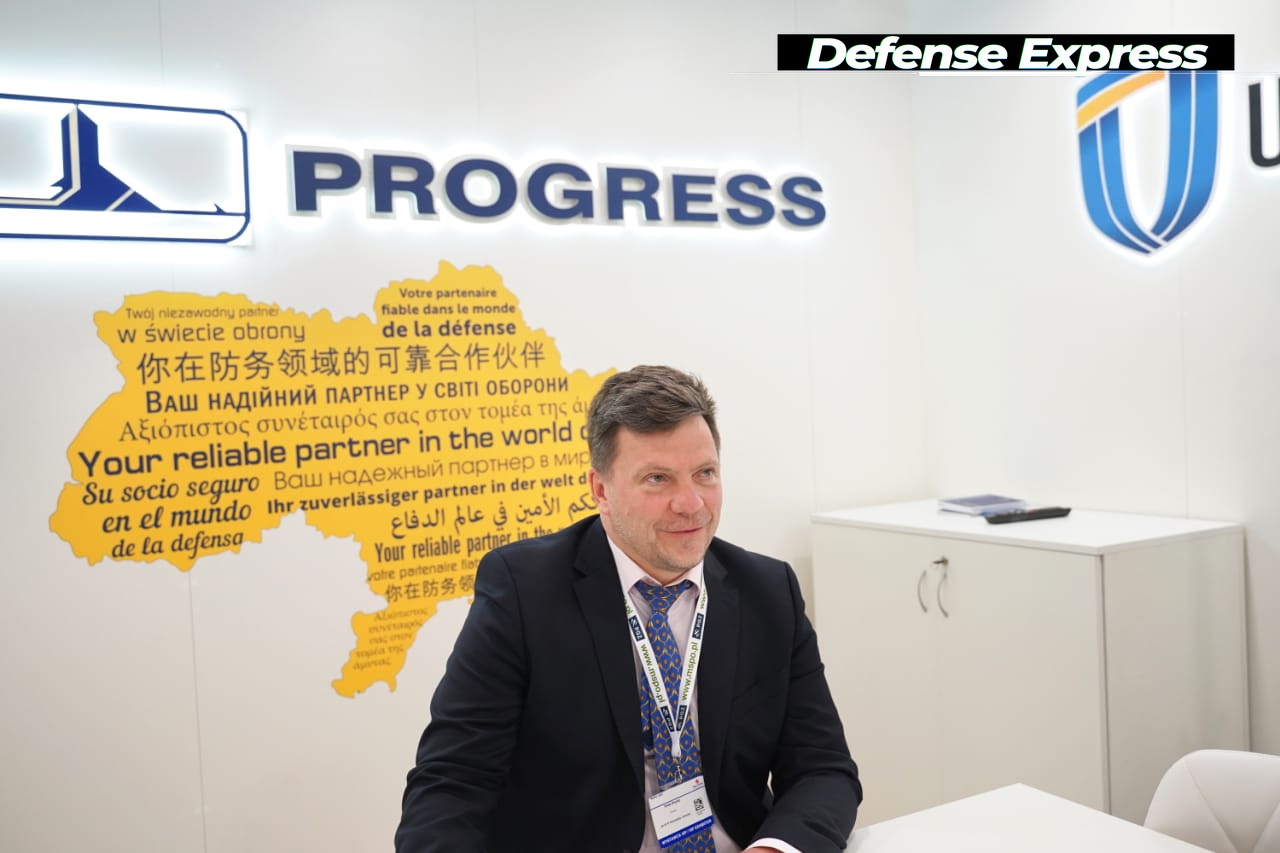 "Our challenge is to promote the interests of Ukrainian industries on markets in Poland and elsewhere; here I'm talking about the defense industries of public and private types of ownership alike", he said.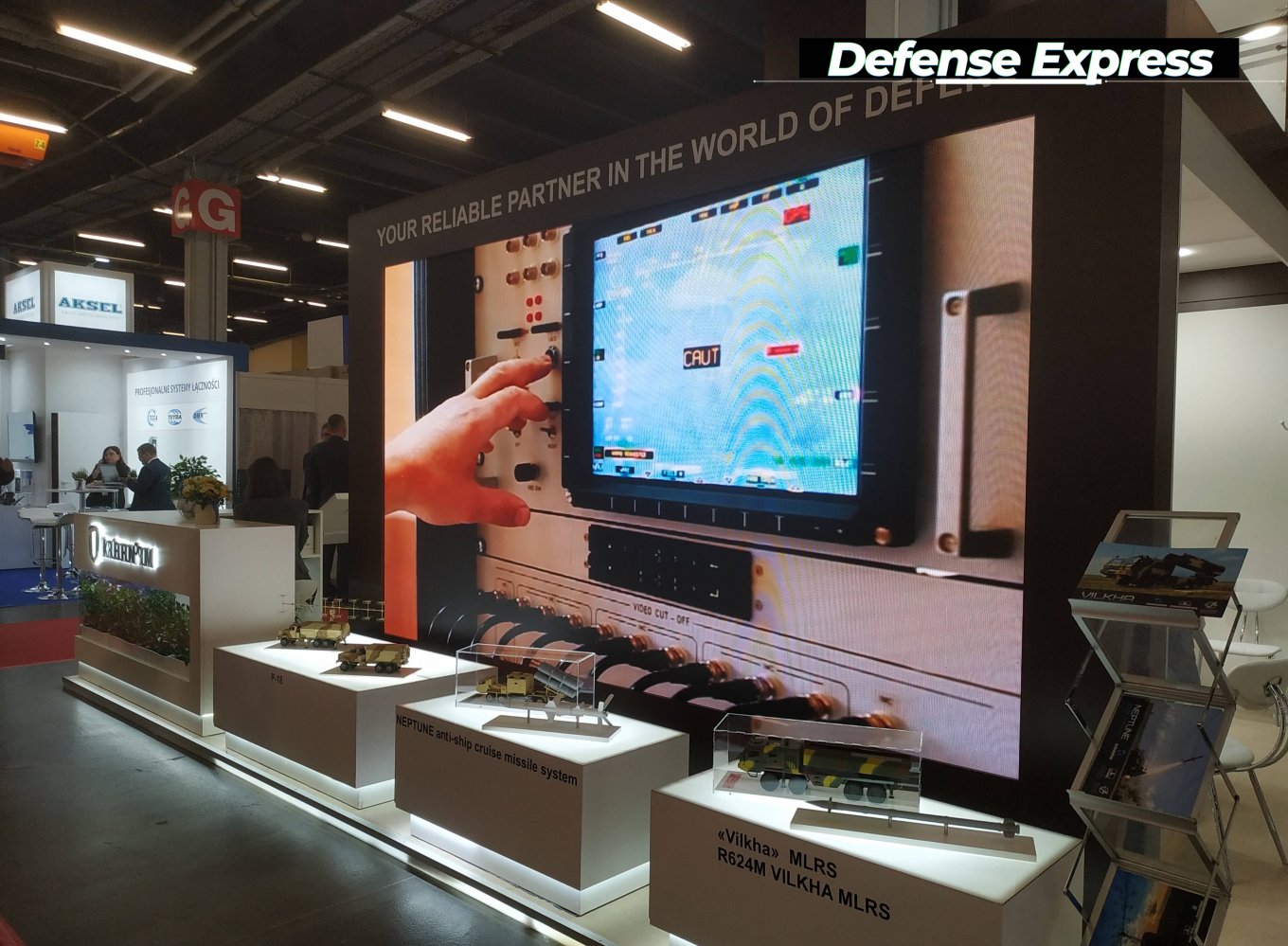 Taras Shiyko also noted the great importance the International Defense Industry Exhibition MSPO holds for Ukraine generally and Ukrainian industries specifically. "I believe that MSPO is very important, first of all in terms of the development of military-technical cooperation between Ukraine and Poland. Poland, as you know, is one of our key allies in the war we're waging against the Russian Federation, perhaps the only country in Europe and our strategic ally who unconditionally issues licenses for supplying us with a variety of important military products. Today, in order to maintain our defense capabilities, I would like to emphasize this once again, during the war ongoing against the Russian Federation, the second challenge for us at this exhibition is, of course, to open the gate to Europe. MSPO is a viable platform for our industries to conduct successful negotiations with partners from all over Western Europe".
"I recommend that everybody in Ukraine pay attention to this exhibition. It needs to be visited because it offers viable opportunities for forging contacts and concluding contracts with partners in Poland and other countries," Mr Shyiko has said.
Defense Express appreciates Monika Kowalczyk, Targi Kielce Marketing Manager for contributing to this article.
Read more: Ukrainian Helicopters, Poland's PCO S.A. Ink a Collaboration at MSPO Defense Expo
---
---