More revelations resurface about the Ukrainian missile and drone attack on Sevastopol shipyard on September 13th that left two russian warships, the Minsk dock landing ship and the Rostov Na Donu submarine effectively destroyed. Earlier, Ukrainian Special Operations Forces revealed they sent a group of commandos to infiltrate Crimea and gather intel on the ground prior to the strike.
Today, September 20th, the Defense Intelligence of Ukraine uncovered a new aspect to this operation. Turns out, the "People's Satellite" contributed to the success of the mission.
Read more: ​What Is the ICEYE Satellite Purchased With Bayraktar TB2 Funds and Why it Really Makes a Difference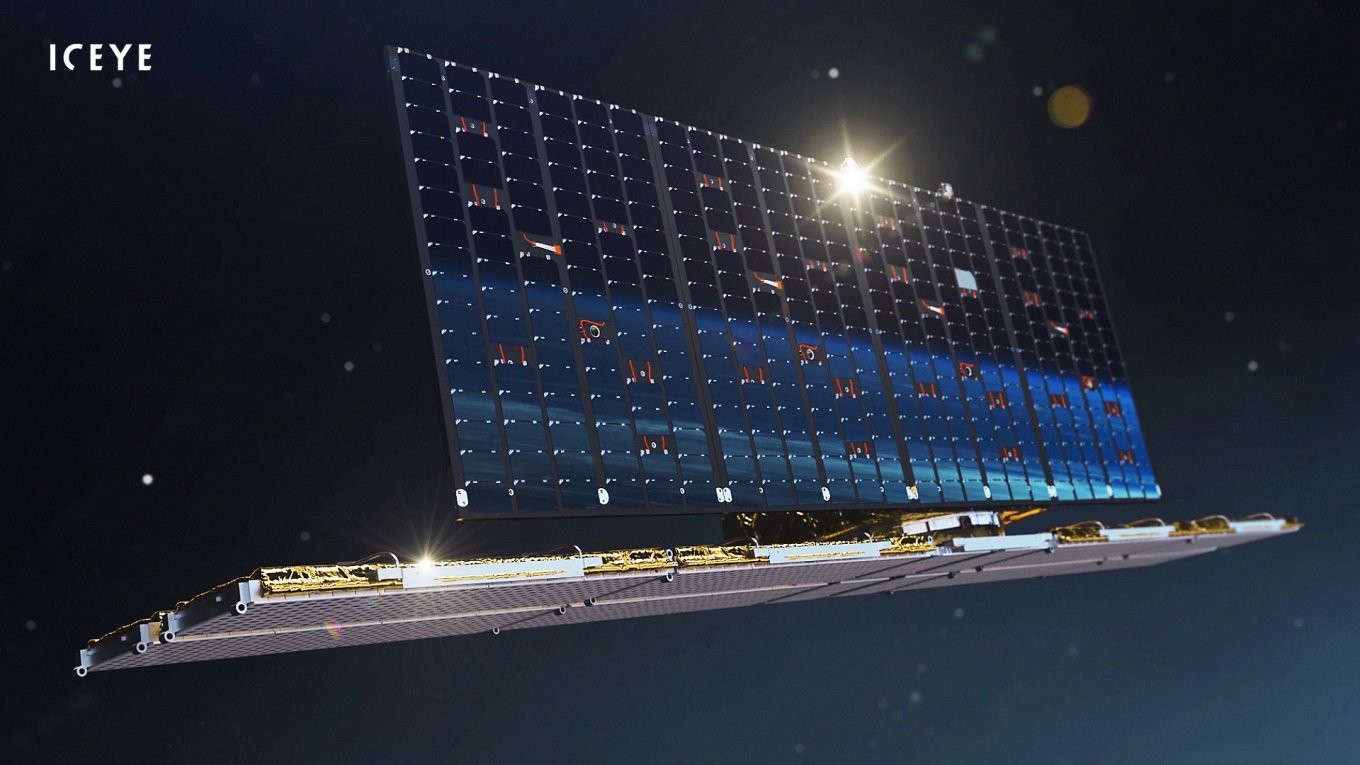 For a reminder, this is what Ukranians call the satellite they crowdfunded and bought from Finnish ICEYE company. The fundraising campaign was initiated by volunteers from Prytula Foundation charity and blogger Ihor Lachenkov. The satellite is in indefinite ownership of the Ministry of Defense of Ukraine, more specifically it is operated by its branch, the Defense Intelligence of Ukraine.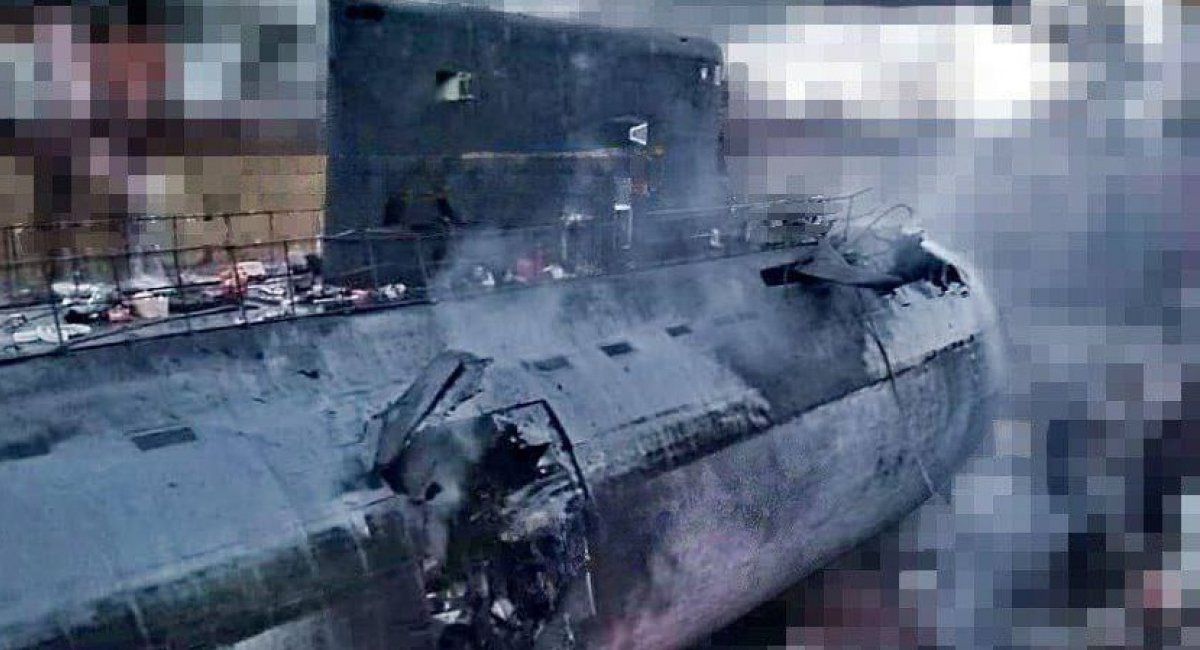 The intelligence department said in a commemorative note that exactly one year has passed since the satellite was handed to them, and it "played a very significant role during the attack on Sevastopol bay on September 13th, 2023" and many other operations. They also shared some SAR images of the facilities of interest to launch attacks on.
Among them, there is the Dyagilevo air base in Ryazan Oblast of russia, image taken on August 30th. That is around the same time when russians started to cover their strategic aircraft with unknown protection which turned out to be car tires.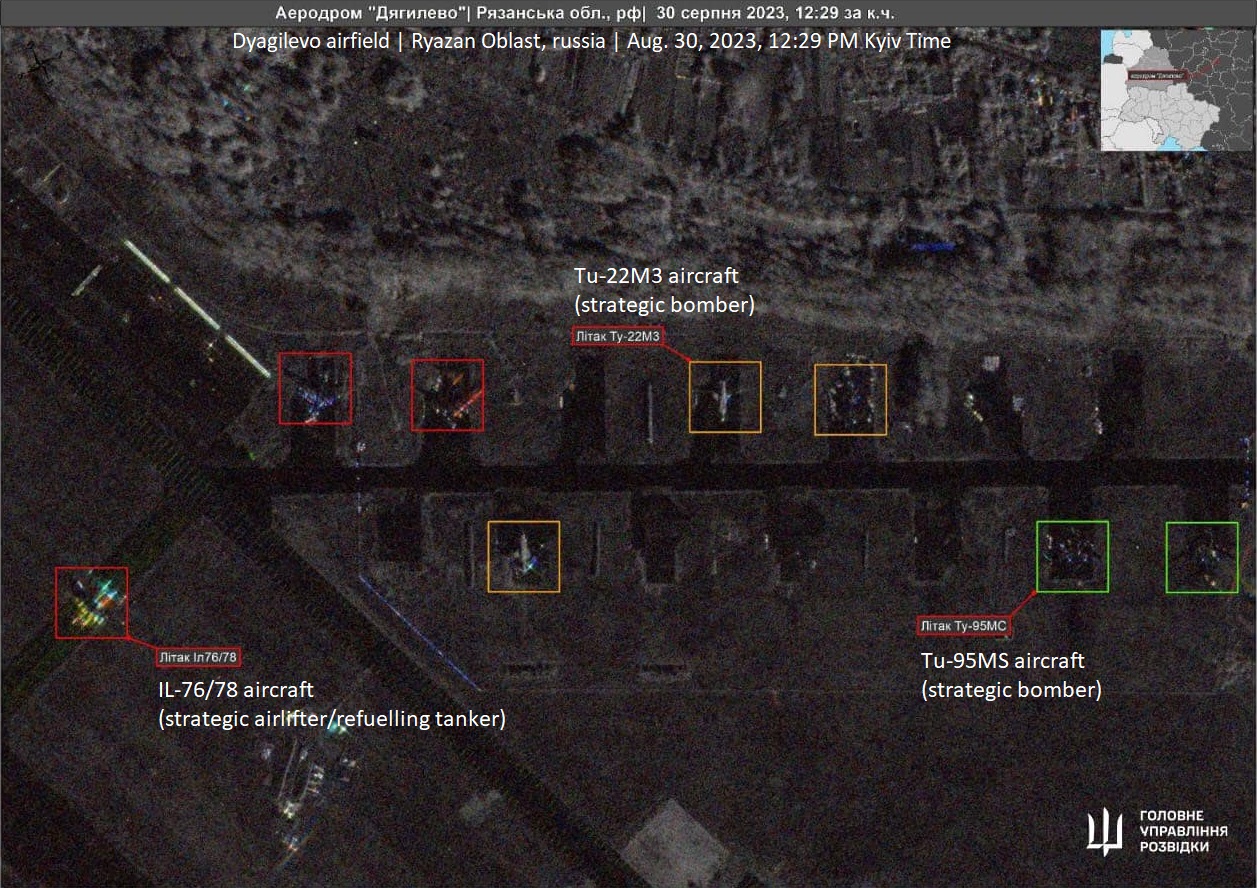 Then, there is a position of S-300/S-400 air defense system in Belgorod Oblast. Nine launchers in line and the 92N6 radar connected to them. Picture taken on September 3rd.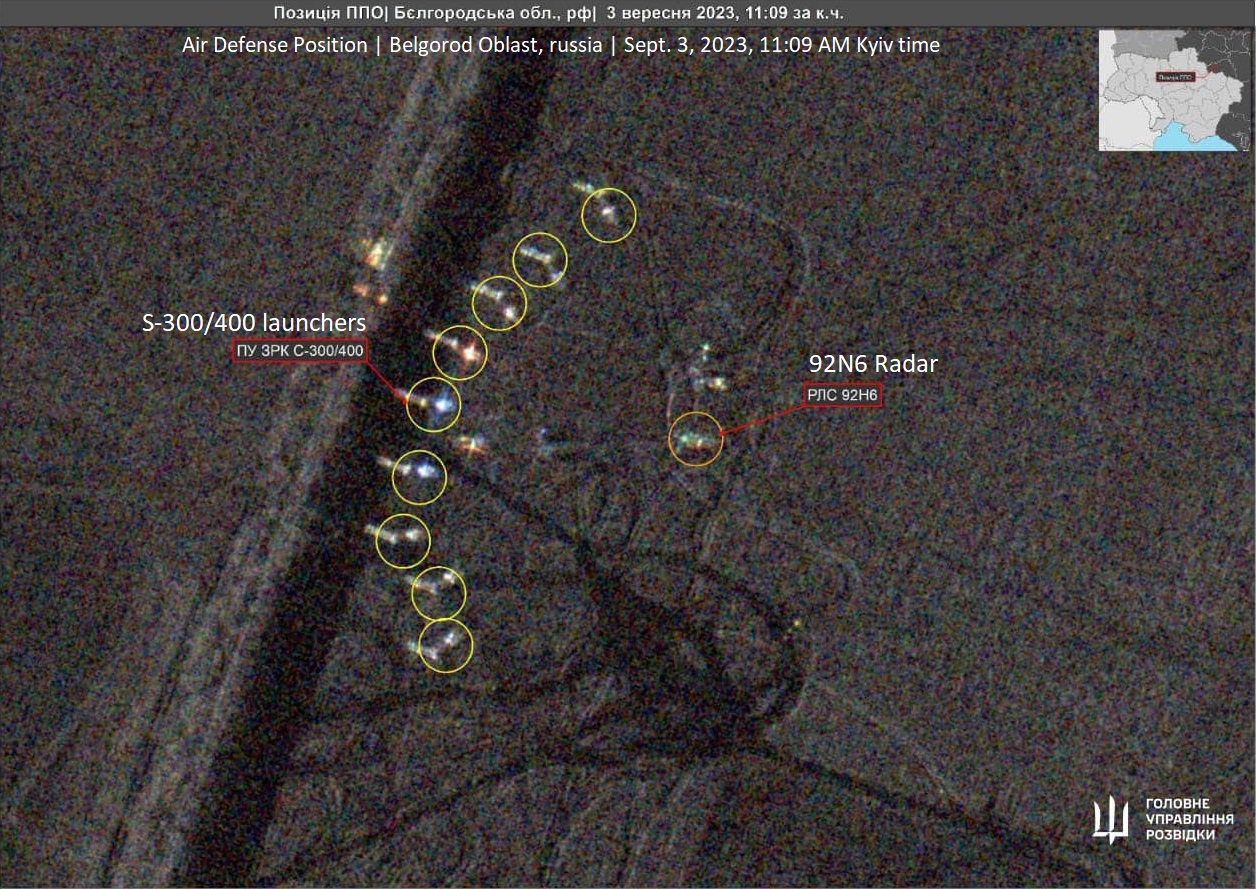 As you can see, those are not just ordinary satellite photos but synthetic aperture radar (SAR) images. This technology enables the satellite to observe the surface with a microwave radar day and night, in any weather, which is always a problem for ordinary satellites that cannot see through clouds.
SAR images have many applications, from defense and security to dark vessel detection, oil spill tracking, and more.
Read more: ​ICEYE Makes a Difference: Ukrainian Intelligence Spotted and Destroyed Over 7,000 Targets Thanks to the SAR Satellite
---
---