The precious cargo for the Ukrainian Armed Forces was ceremonially welcomed by Ukraine's Defense Minister Andriy Taran, the Republic of Latvia's Extraordinary and Plenipotentiary Ambassador to Ukraine Juris Poikans, and Deputy Head of Ukraine's Presidential Office, Roman Mashovets.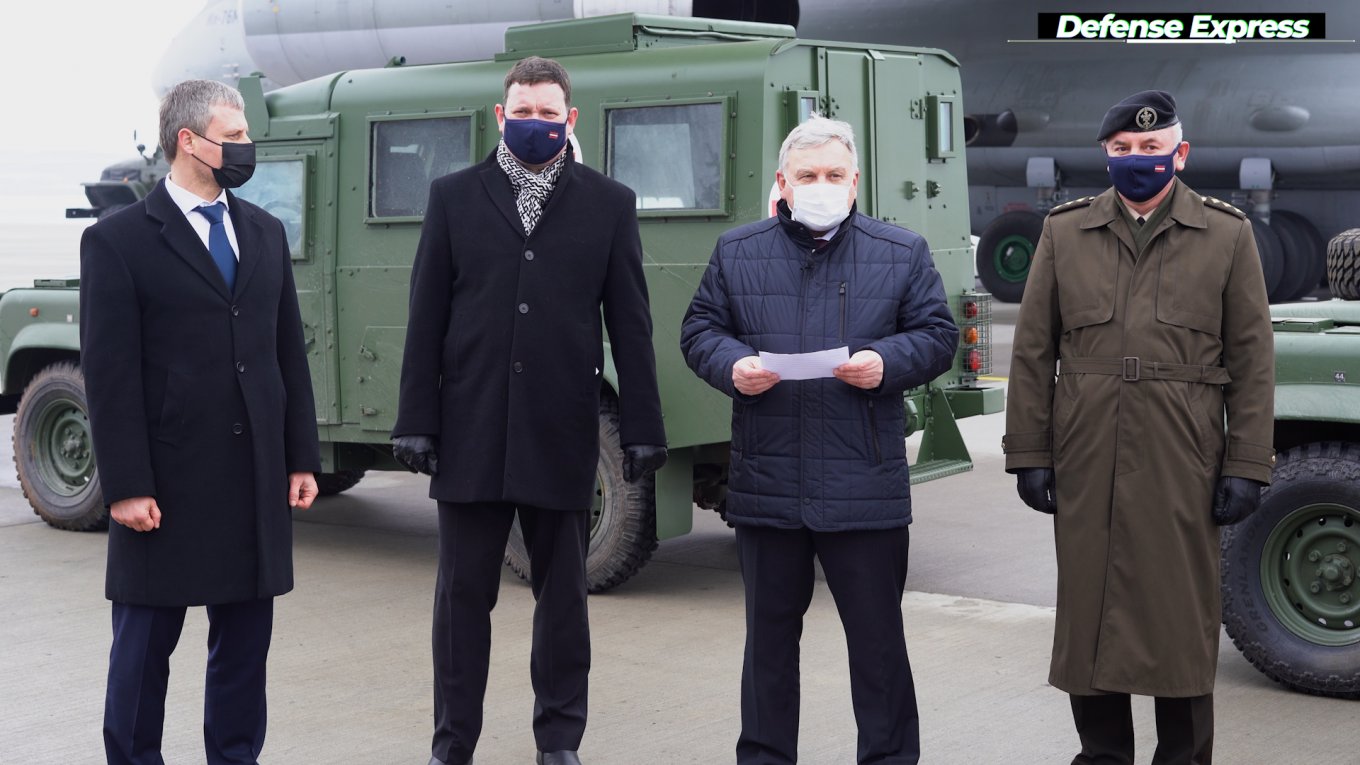 "We have a pleasant event today; thanks to support from our partners, we are significantly strengthening the capabilities of our military medical service," the Minister of Defense said in his welcoming speech.
Read more: U.S. Transfers 10 Speedboats, 70 Inflatable Rigid-Hull Boats to Ukraine's Navy (photo)
This "precious donation" from Latvian partners will be used to strengthen the forces fighting Russian military aggression in the field." Mr Taran said.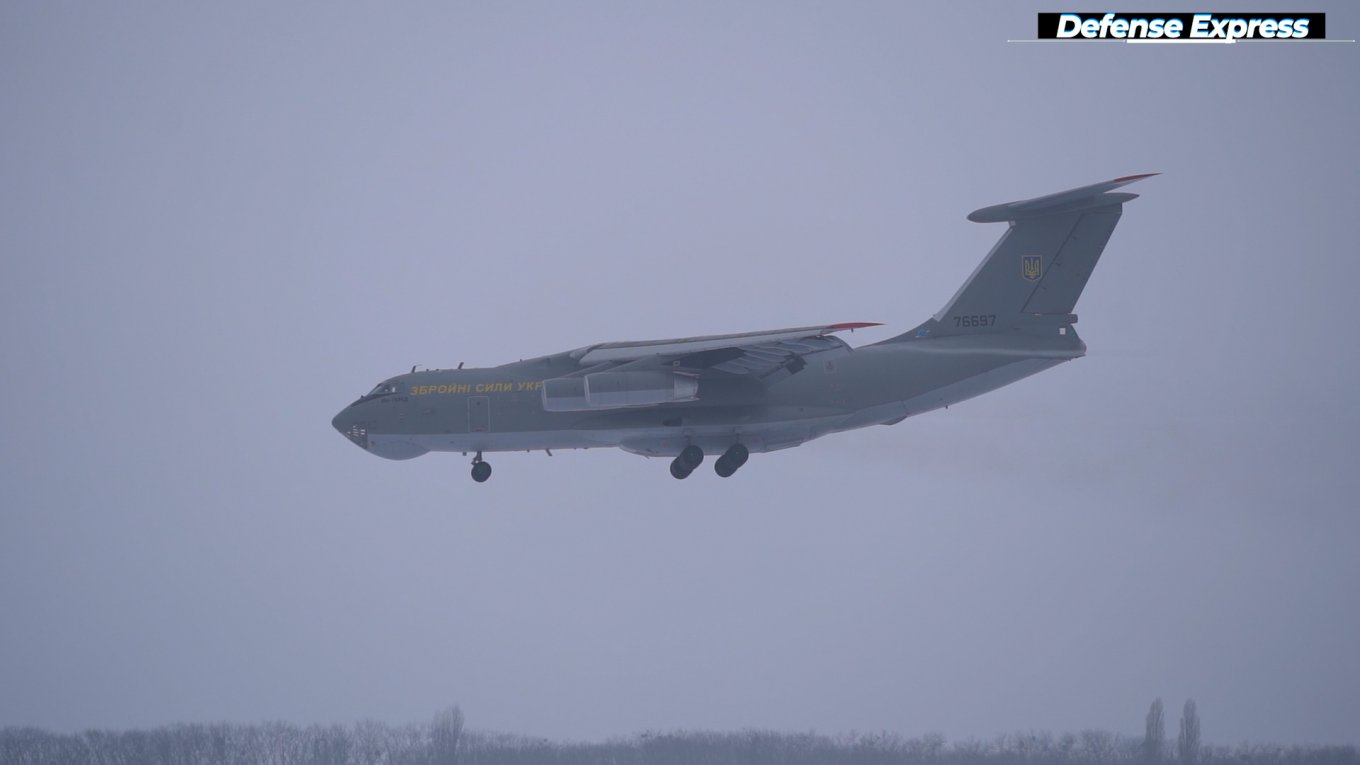 "These off-road armored vehicles will serve with our frontline units deployed in the East. This sort of medical hardware, unfortunately, is always in urgent need. The enemy, breaching international obligations and legal norms, makes insidious attacks both on our soldiers and on civilian targets. Military medical doctors must be ready at any moment to save the lives of Ukrainian defenders and civilian people," he went on to note.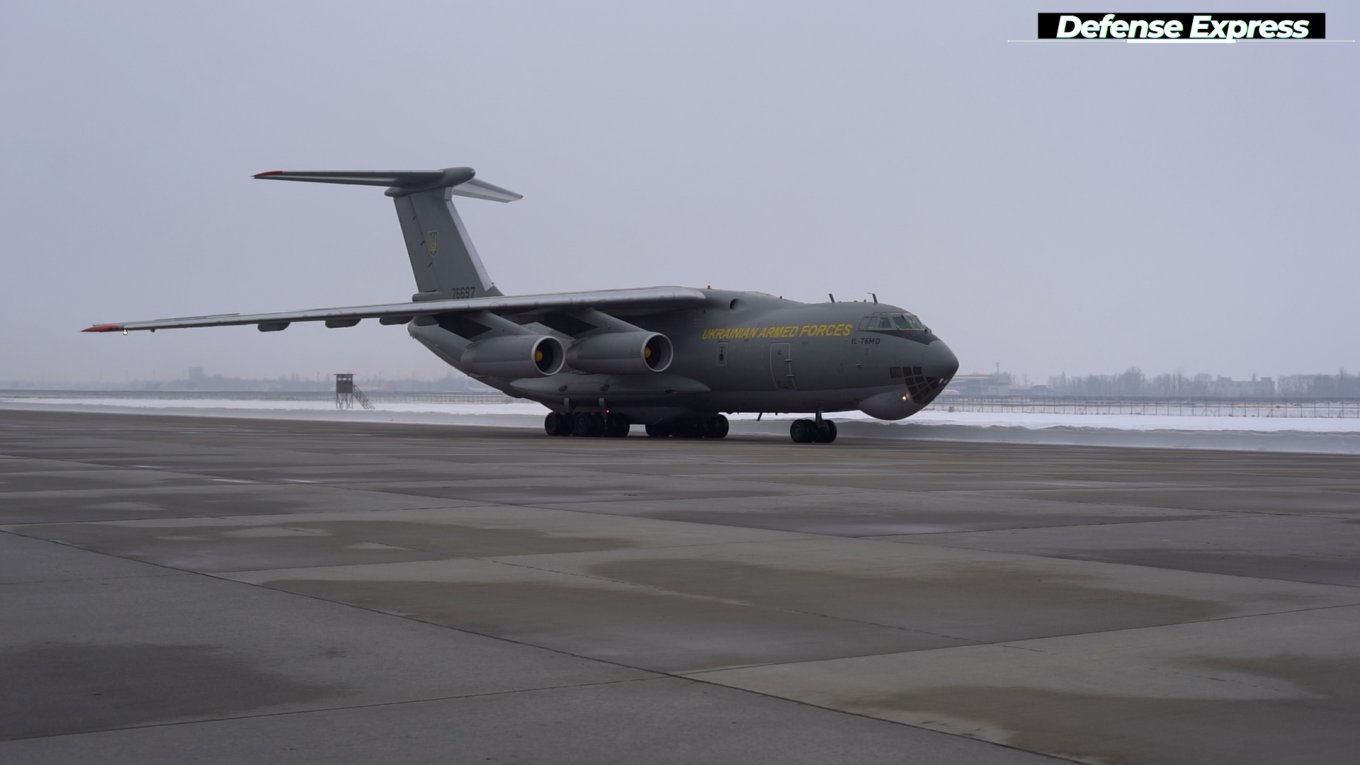 Commenting on the solidarity shown by Latvia to Ukraine's fight to restore its territorial integrity and sovereignty, Andriy Taran said, "the Republic of Latvia and Ukraine ... are currently sharing common threats and common challenges that we can overcome through collaboration."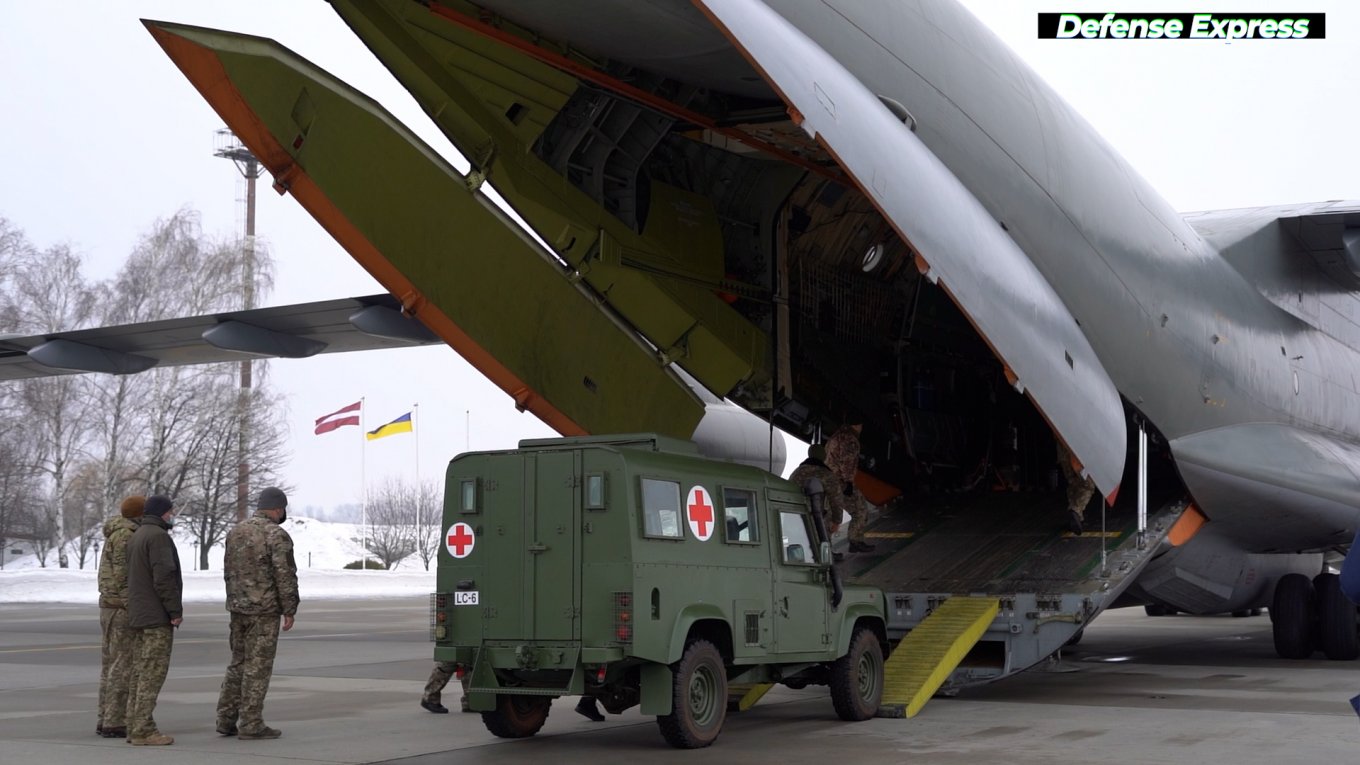 The Republic of Latvia is a reliable partner in helping the Ukrainian Armed Forces qualify for NATO membership: "[The goal of] Euro-Atlantic and EU integration is possible to be achieved much sooner thanks to sincere, friendly assistance from the Latvian Government, the education and training of military [personnel], and experience sharing", A.Taran went on to say.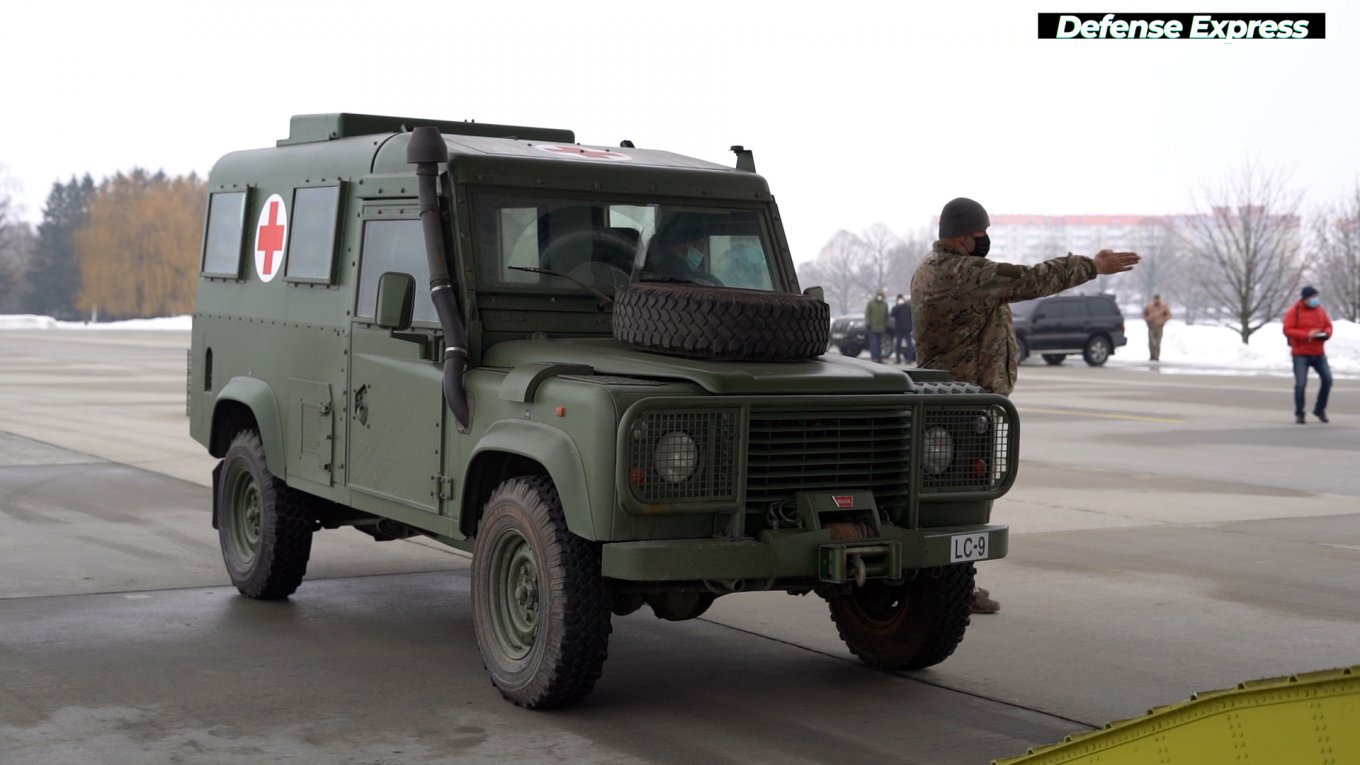 He finished by expressing his sincere gratitude to the Latvian partners and all the people for their continuing, effective support they provide to military personnel and civilian population of the Ukrainian areas affected by Russia's military aggression: "On behalf of the Ministry of Defense and the Armed Forces of Ukraine, I would like to express my sincere gratitude for the help given to the Ukrainian army, for the humanitarian aid programs for residents of war-affected populations in Ukraine, and for the treatment and rehabilitation delivered to our soldiers".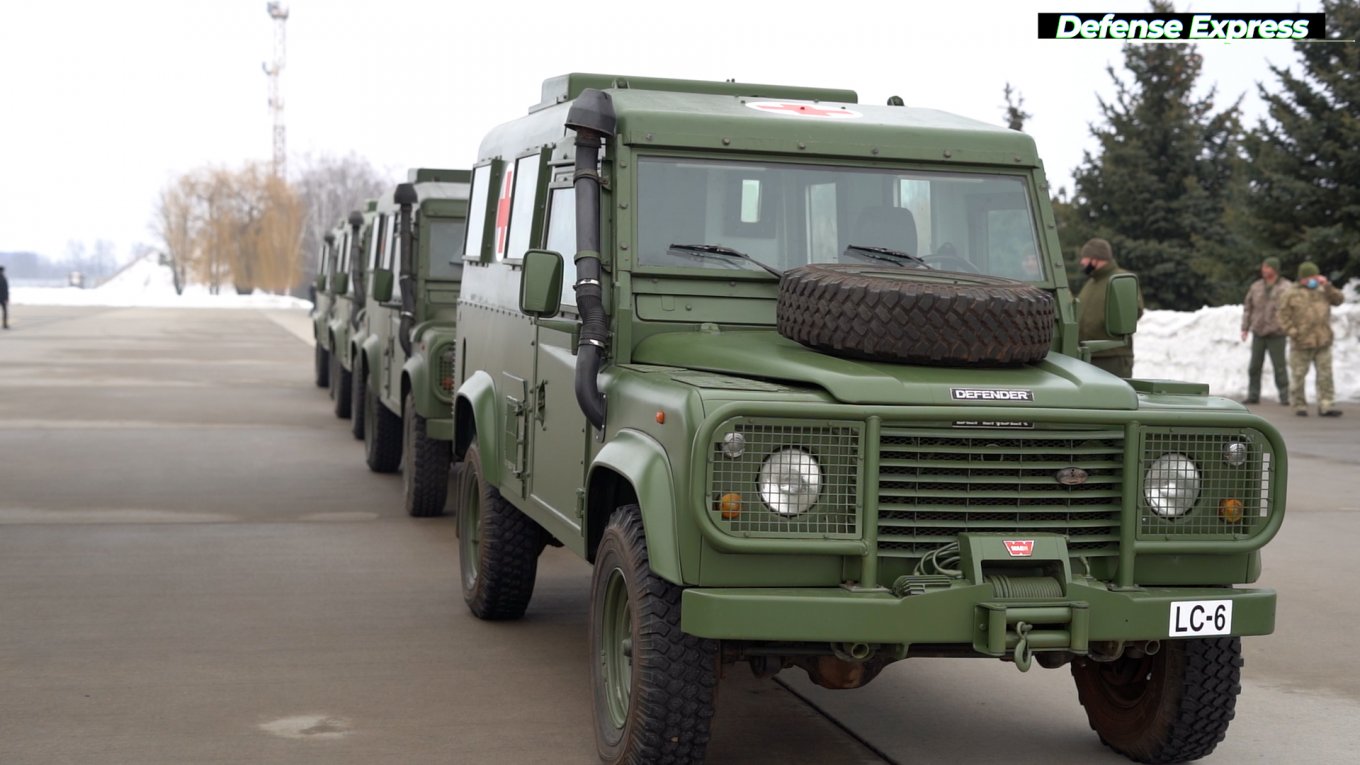 The Ambassador Extraordinary and Plenipotentiary of the Republic of Latvia to Ukraine, Mr. Juris Poikans, for his part, highlighted close cooperation between the defense departments of Latvia and Ukraine and reaffirmed his country's commitment to continue support for Ukraine in its Euro-Atlantic goals.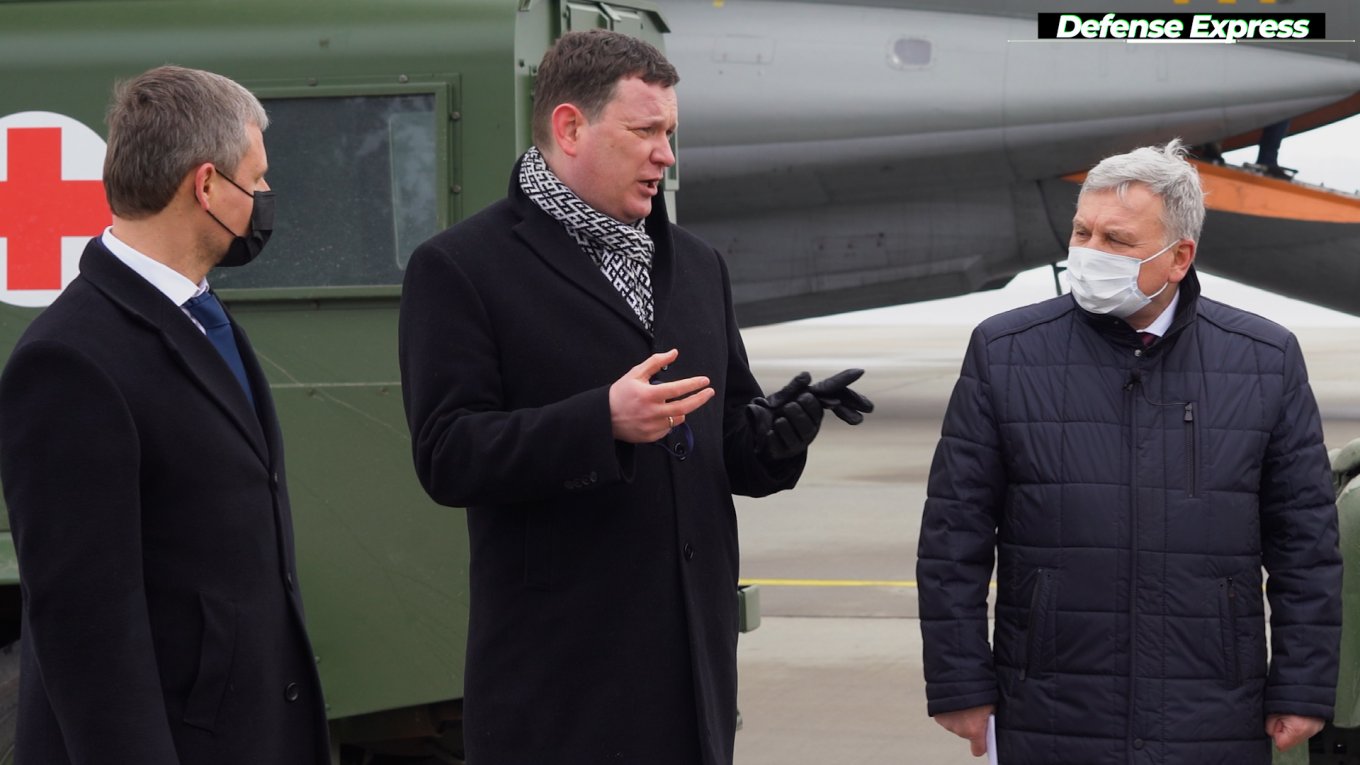 "It is an honor for me to attend this ceremony and, on behalf of the Republic of Latvia and the Ministry of Defense to give a friendly gift to the Ministry of Defense of Ukraine - seven armored ambulance vehicles. This gift reaffirms Latvia's ongoing commitment to support of Ukraine and to close practical cooperation between the Ministries of Defense of our countries. We are confident that this will strengthen military medical capabilities of the Ukrainian Armed Forces," Juris Poikans said, and continued to say that, despite the various obstacles and hurdles due to the COVID-19 pandemic, the Republic of Latvia can provide practical, friendly support to Ukraine in various ways.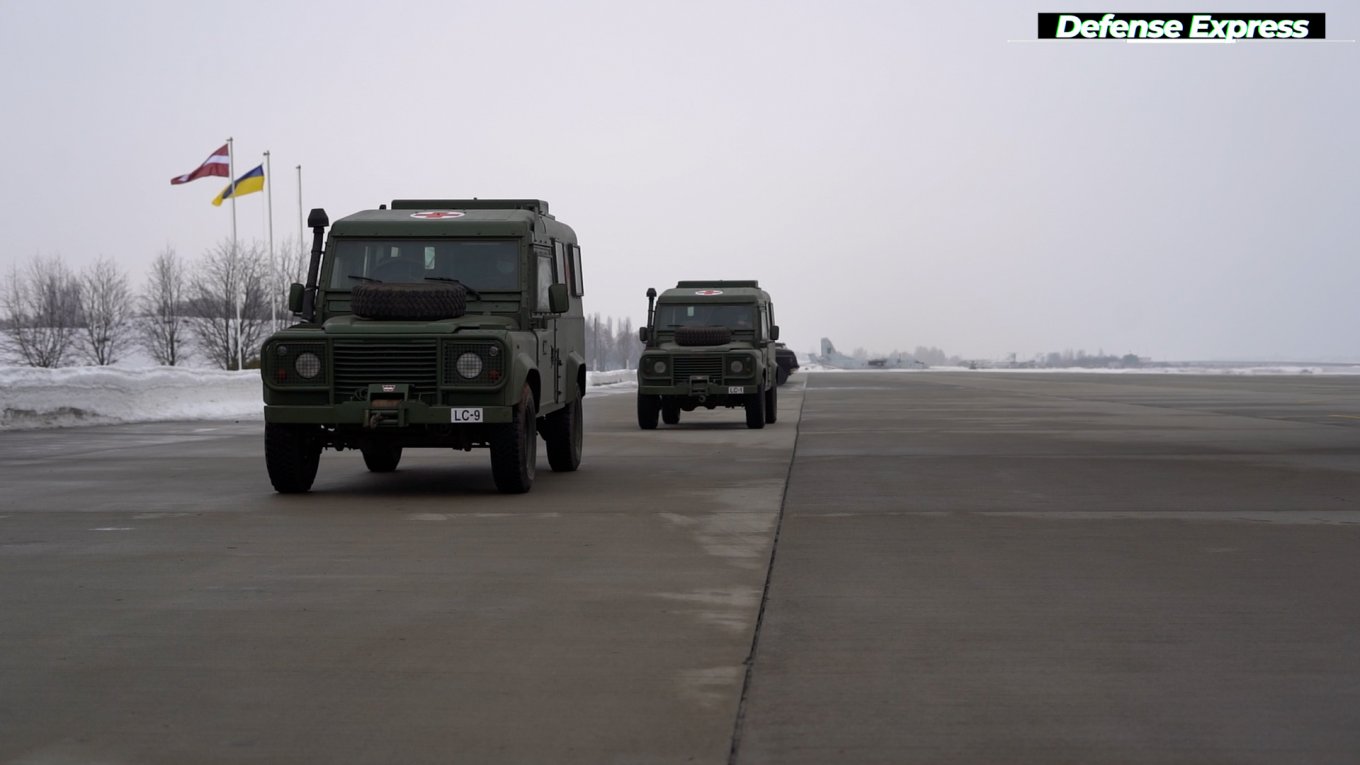 He added that the Latvian Government, with support from the NATO Pandemic Response Trust Fund, had donated 9,000 liters of Latvian-produced disinfectants to Ukraine earlier this year to help it combat COVID-19.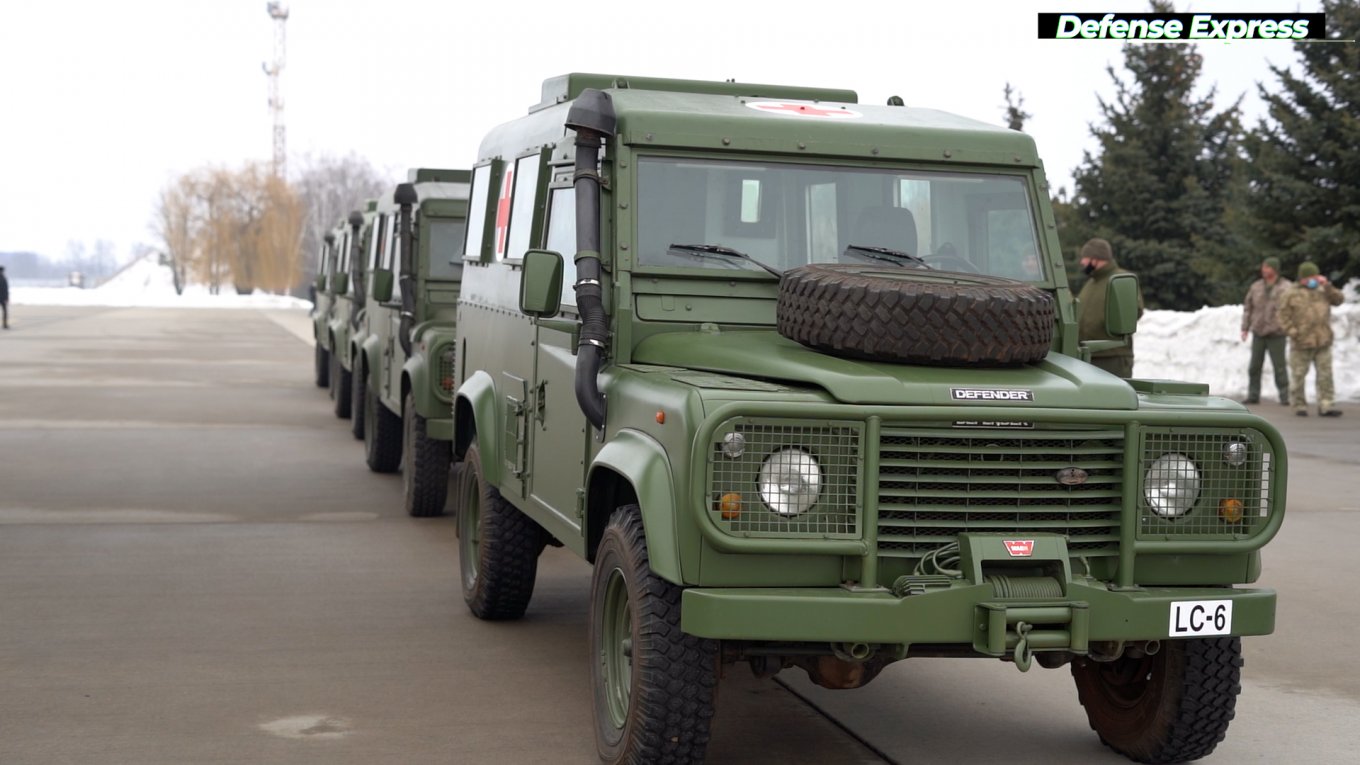 "Also in January, the Latvian Armed Forces had delivered to Ukraine humanitarian aid cargoes amounting to a total of 20 tons, intended for military soldiers, veterans, and members of their families as well as civilians. And we look to continue this project. These events and projects all demonstrate how serious we, in Latvia, see Ukraine, how important these friendly relations are for us; they demonstrate Latvia's ongoing commitment to lend a helping hand to Ukraine on its path to peace and to European Union and NATO integration," Juris Poikans said.
In conclusion, he highlighted the great contribution Ukraine is making to the European security, and finished his speech by saying, "Helping Ukraine is helping Latvia! Together to Victory!"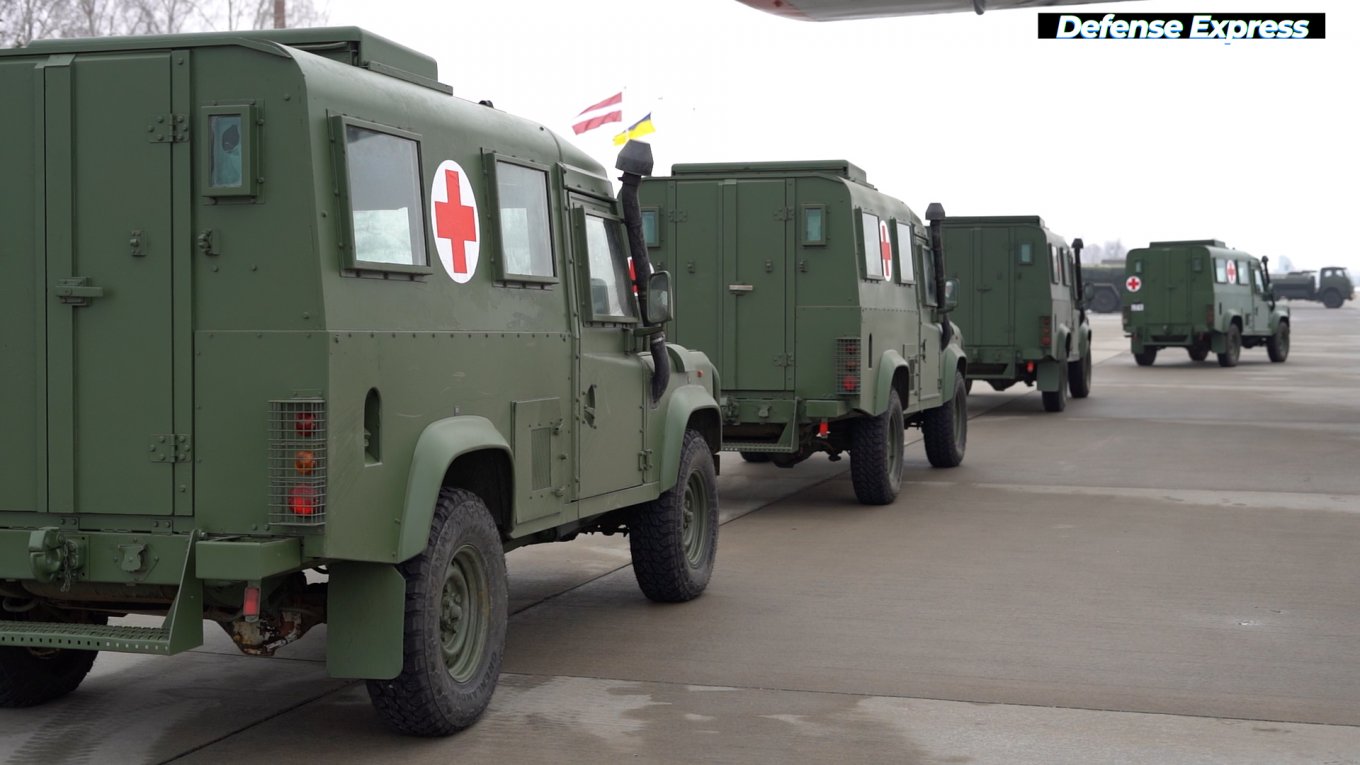 As previously reported by Defense Express, the official handover ceremony of 7 off-road armored ambulances took place at Lielvarde Air Force Base, Latvia, on this January 20, attended by Deputy Prime Minister, Latvian Minister of Defense Artis Pabriks and Ambassador of Ukraine to Latvia Oleksandr Mishchenko. The handover was part of a military aid package aimed to help Ukraine strengthen and improve its military medical capabilities.
For the sixth year in a row, the Latvian Government has provided aid support to Ukrainian Armed Forces personnel, their families and war affected civilian communities.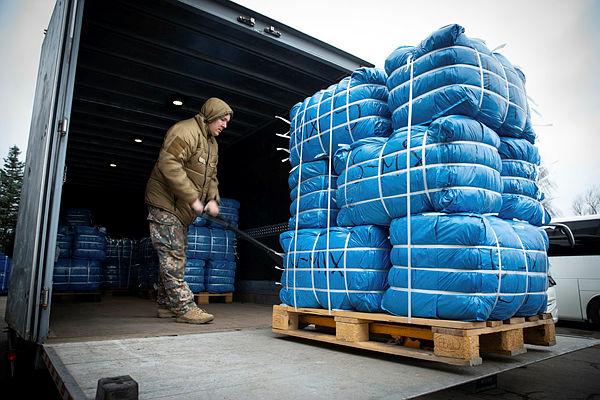 In early January, a team of Latvian National Armed Forces personnel and Chief Chaplain Elmars Pavinš traveled to eastern Ukraine to hand over 20 tons of humanitarian aid to UAF servicemen, their families and war-affected civilian populations. This represented the 21st humanitarian aid shipment from Latvia to Ukraine, containing clothing and footwear, disinfectants, household utensils, long shelf life foods, and gifts for children.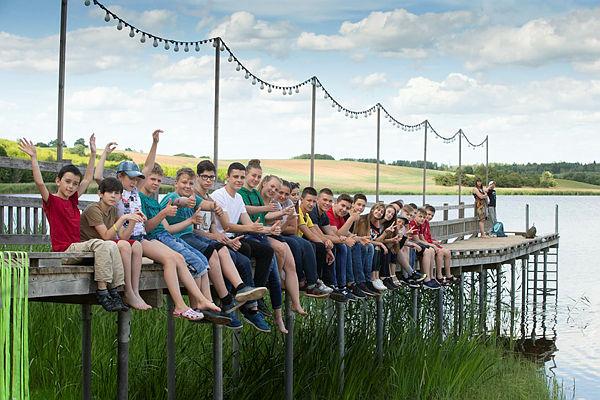 To add to this, Latvian Army instructors have made a great contribution to strengthening war fighting capability of Ukraine's Armed Forces, with over 400 military instructors trained for Ukraine over the period since 2016.
(The photos contained herein are courtesy of Armin Janiks, Ministry of Defense, Latvia)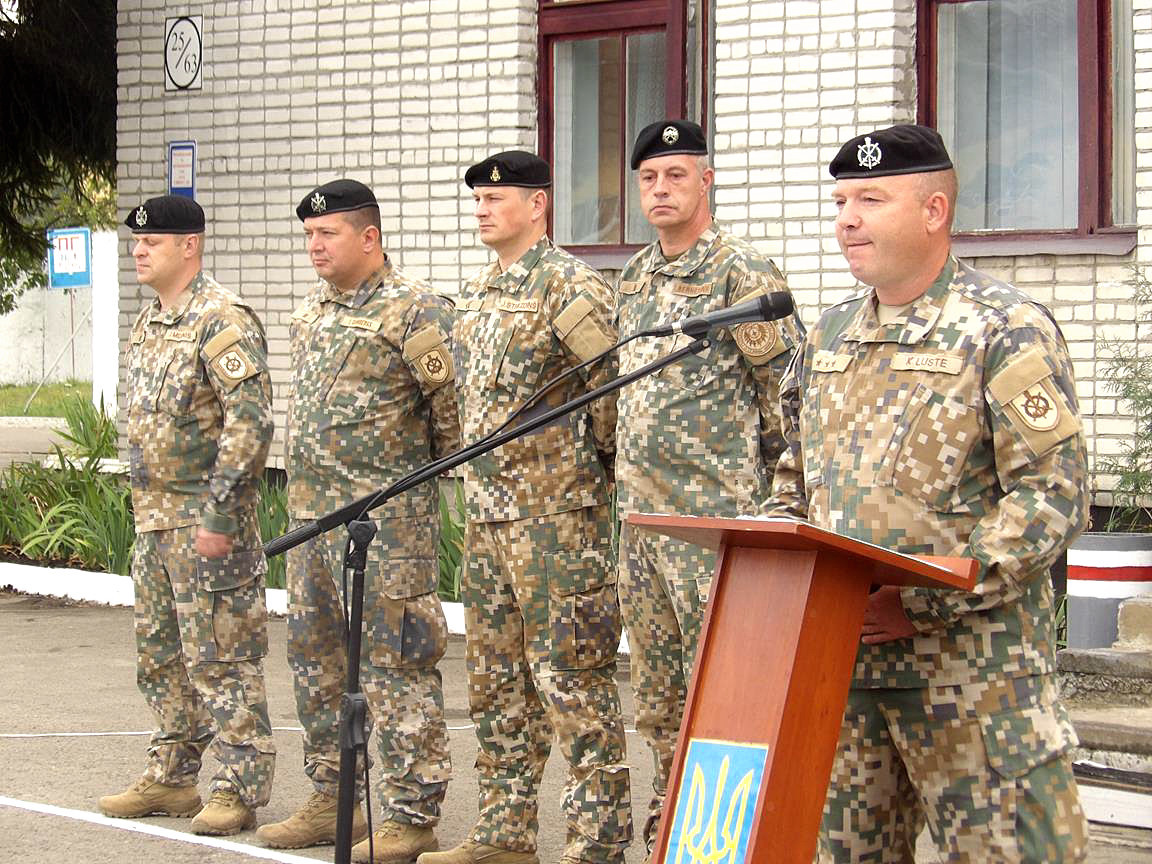 Read more: Ukraine receives new batch of Humvee armoured vehicles
---
---