Information about the procurement by Ukraine of new "Turkish-made corvettes and unmanned combat aerial vehicles (UCAV) from Turkey" initially surfaced in mid-December 2020 as Naval News reported at the time. However detailed information on the exact corvette and UCAV type were not disclosed.
In a recent interview with Radio Liberty, the commander of the Ukrainian naval forces shed some light on this major procurement for Turkey as well as on the future of the Ukrainian Navy.
Read more: Ukrainian army awards contract to KB LUCH for ship-killing missiles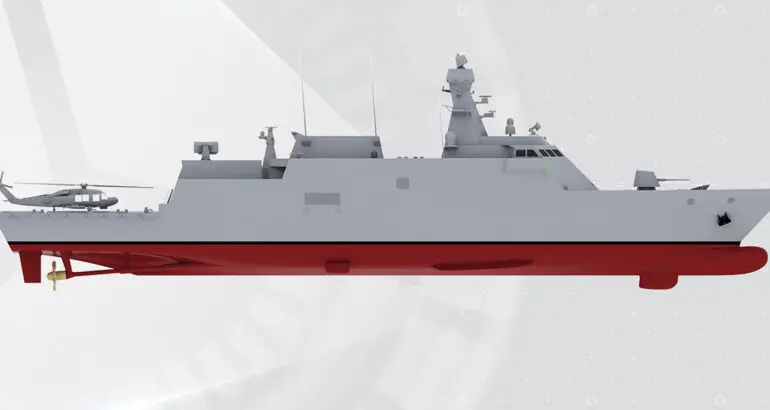 Ada-class corvettes and Bayraktar UAV from Turkey
Talking to Radio Liberty, Rear Admiral Alexei Neizhpapa said:
"The project 58250 corvette has been in development since 2005, it was laid down even before the events in Crimea. However, due to the lack of financial resources, due attention was not paid to it. It should also be borne in mind that Ukrainian shipyards must have technologies that meet NATO standards. And thanks to [Turkish] Ada type corvettes, we will have access to such technologies. The fact is that the construction of Ada-type corvettes will begin at a Turkish shipyard, after which their construction will be transferred to ours, to Ukraine. Also in 2021 we expect the purchase of Turkish unmanned aerial systems of the Bayraktar type for the needs of the naval forces. For use in the Black Sea and Azov operational zones, Bayraktar will have improved tactical and technical characteristics, for example, an increased flight range. We use them to illuminate the surface situation, to support the actions of forces both on the shore and at sea".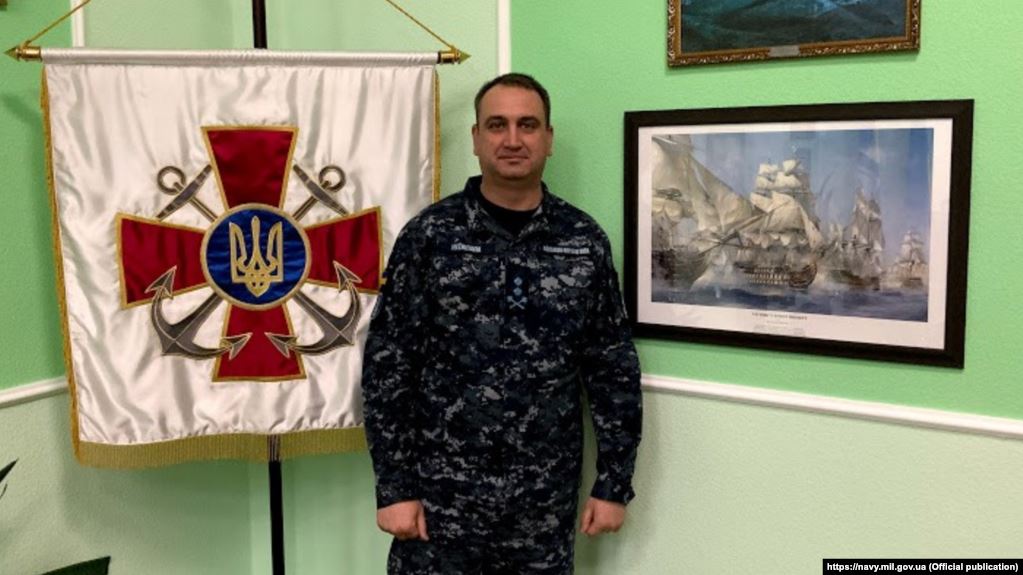 The Ada-class, as part of the MILGEM project, represents the first national ship building project staged in Turkey. Its goal was to build a modern littoral combat ship with indigenous anti-submarine warfare and high-seas patrol capabilities, extensively using the principles of stealth technology in its design. Four corvettes of this type have already been exported by Turkey to Pakistan.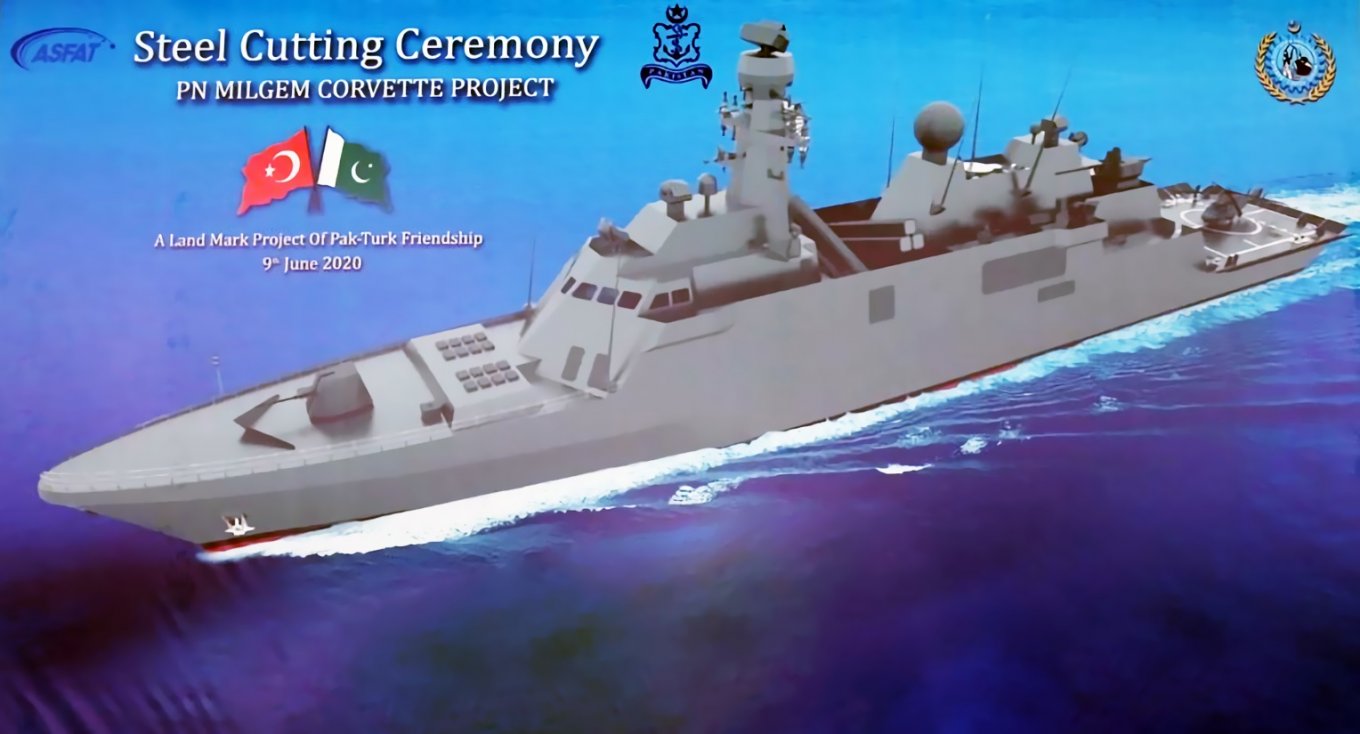 The Bayraktar Tactical UAS or Bayraktar TB1 is a surveillance and reconnaissance unmanned aerial vehicle (UAV) initially developed for the Turkish Armed Forces by Kale-Baykar. With its 650 kg MTOW and 12 meters wingspan platform powered by an internal combustion engine, Bayraktar is capable of flying at 22,500 feet and loitering for more than 24 hours.
Island-class patrol boats
The U.S. Coast Guard has already transferred two Island-class patrol boats to Ukraine via the Defense Security Cooperation Agency's Office of International Acquisition's Excess Defense Articles Program (EDA): Cushing (WPB-1321) and Drummond (WPB-1323) were transferred to Ukraine in September 2018 and renamed P190 Sloviansk and P191 Starobilsk respectively. The Ukrainian naval forces are set to receive three more vessels of the class from the United States.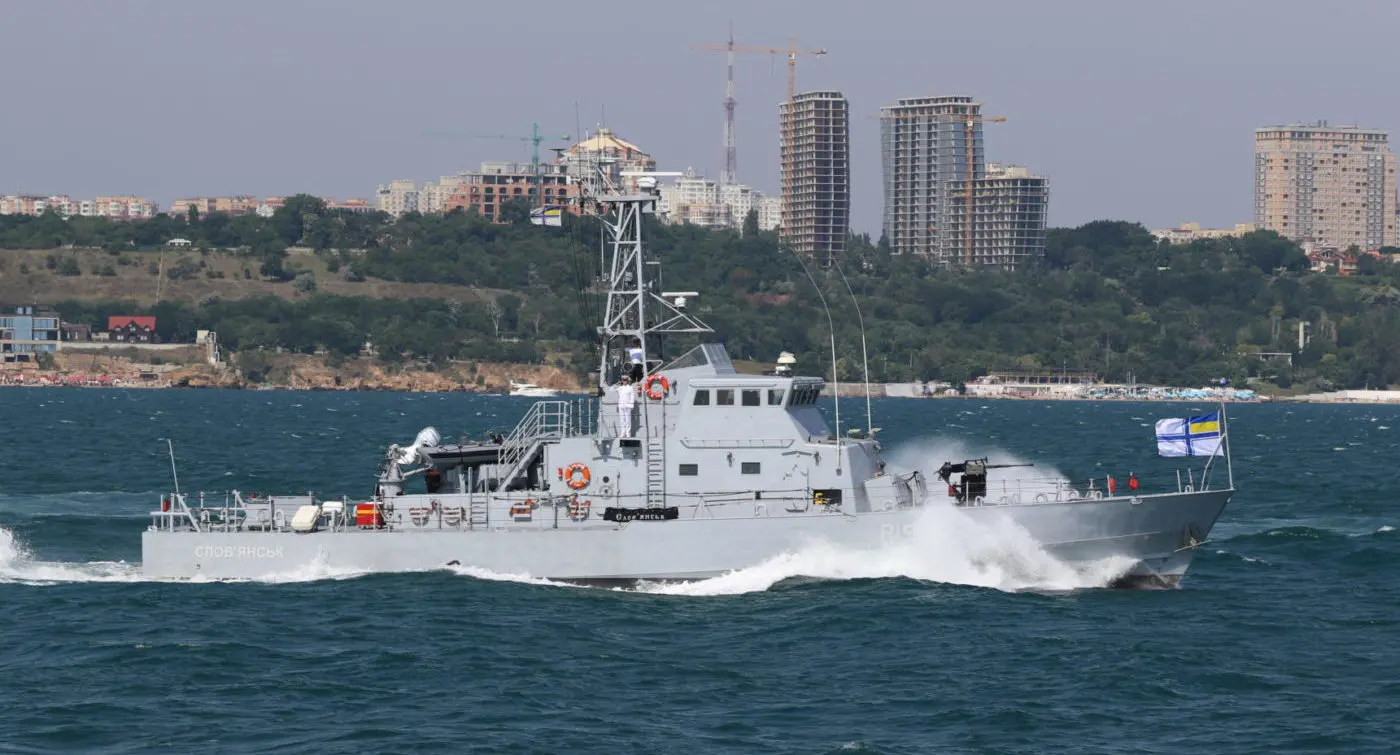 Talking to Radio Liberty, Rear Admiral Alexei Neizhpapa said:
"We expect that the "Islands" will come to us during the next first half of the year, and by the end of 2021 they will be fully operational – then we will have a division of five boats of this class. Now the boats are undergoing appropriate maintenance and additional equipment in the United States, in January our Ukrainian crews will leave for Baltimore, where additional training will be carried out on board".
The 110 ft (34 m) Island-class patrol boats are a U.S. Coast Guard modification of a highly successful British-designed Vosper Thornycroft patrol boat built for Qatar, Abu Dhabi, and Singapore. 49 vessels were built for the U.S. Coast Guard by Bollinger Shipyards between 1985 and 1992.
Mk VI Patrol Boats
For the record, the United States' State Department approved a possible Foreign Military Sale (FMS) to the Government of Ukraine of up to 16 Mark VI Patrol Boats and related equipment in June last year.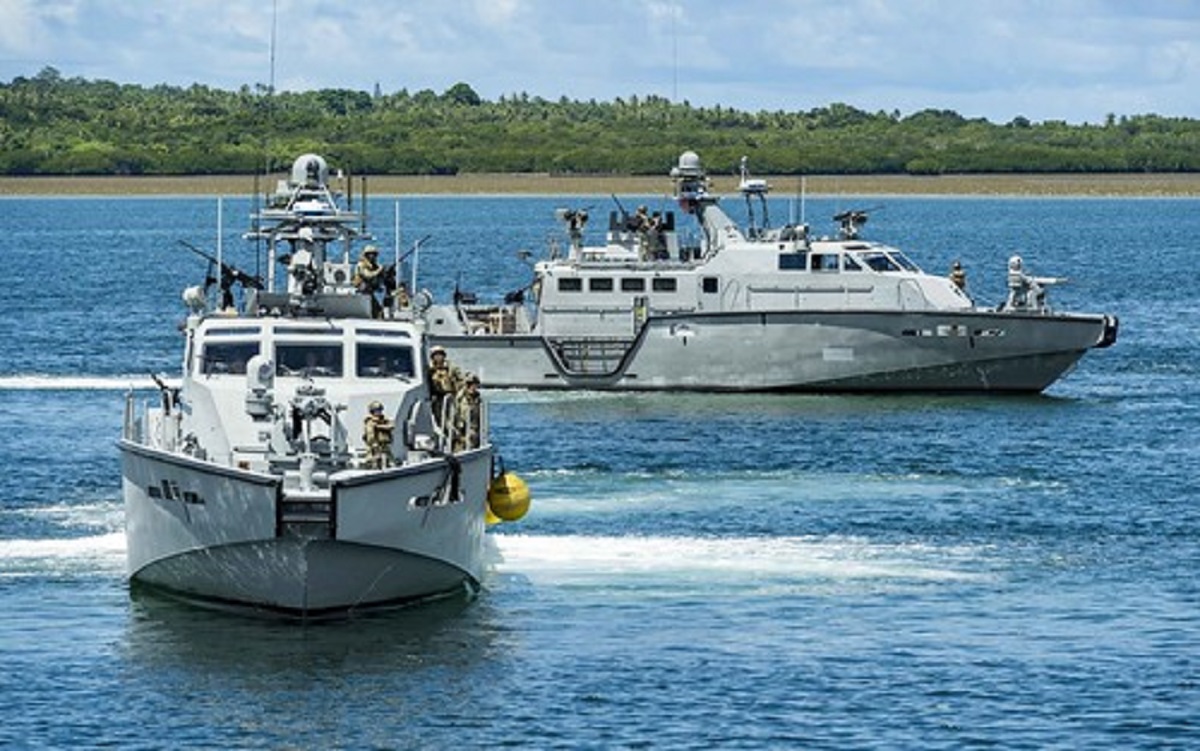 Talking to Radio Liberty, Rear Admiral Alexei Neizhpapa said:
Regarding the Mk VI: a construction contract has been signed, because they will be transferred new. We hope that in the next two years (that is, until the end of 2022), the first batch will become part of the Ukrainian Navy. We have completely decided on the weapons systems that will be installed on both the Mk VI and the Island.
The Mark VI is a class of patrol boat designed and built by SAFE Boats international since 2015. Their main purposes are littoral and riverine surveillance but is reconfigurable to embark special forces or medical facility. The rear deck is able to launch and recover a small UAV or UUV. The U.S. Navy is the only user of this class of boat and owns twelve of them.
Fast attack craft from the United Kingdom
A "Memorandum of Intent" was signed between the Ministry of Defence of Ukraine and the UK Ministry of Defence in October 2020 securing 1.25 billion pounds ($1.61 billion). As part of the MoI, Ukraine and the United Kingdom agreed to supply modern types of military equipment and the latest high-precision armament, to establish production of certain types of military products in Ukraine, as well as to build facilities for the Ukrainian Navy.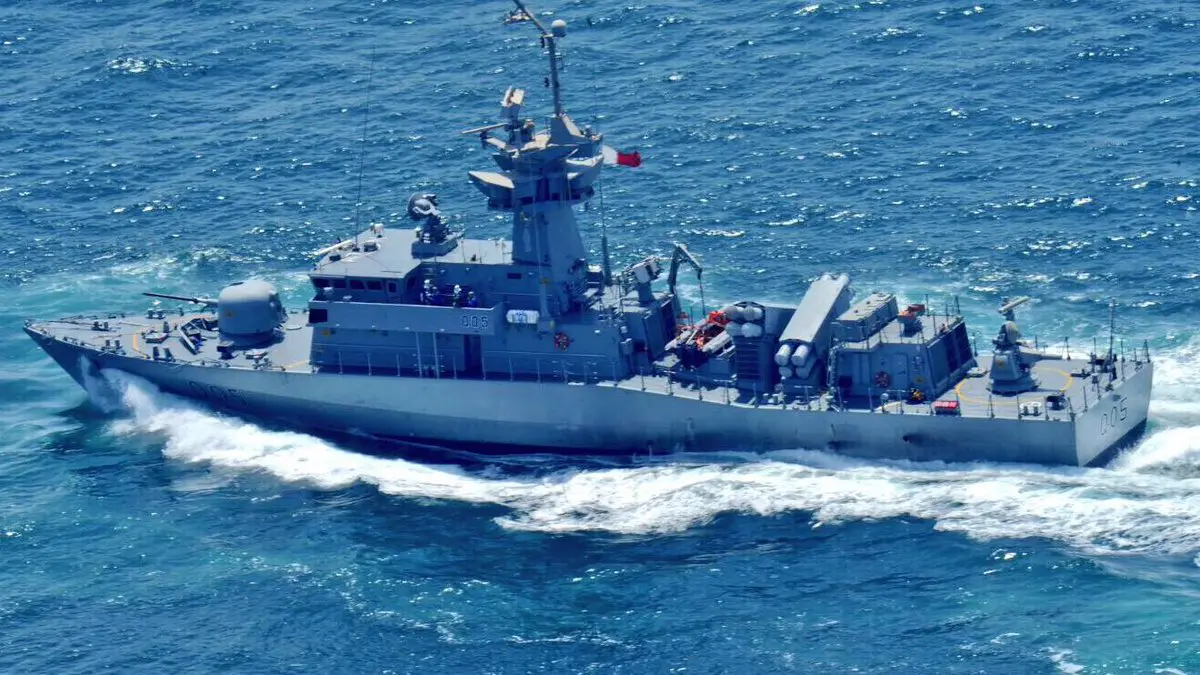 Among other things, a proposal was made to launch a joint Ukrainian-British project to create a missile boat, which would take into account the wishes of the Ukrainian military. The first two ships would be constructed in the UK with the remaining 6 vessels to be completed in Ukraine.
Talking to Radio Liberty, Rear Admiral Alexei Neizhpapa said:
"We must also recall the preliminary negotiations with Great Britain on the construction of eight missile boats (in full complement) for the Ukrainian Navy. We hope to receive feedback from our British colleagues in January, then the timing and other details will become clearer".
According to UK Defence Journal, the vessels will be similar to Qatar's Barzan-class fast attack craft missile (FACM). Four Barzan class vessels were ordered by the Qatari Emiri Navy in 1992 from Vosper Thornycroft (now BAE Systems Maritime). They have a displacement of 580 tons and a length of 62 meters.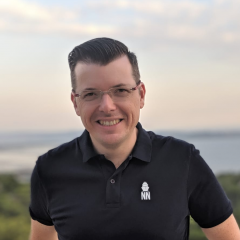 Posted by : Xavier Vavasseur
Xavier is based in Paris, France. He holds a Bachelor's degree in Management Information Systems and a Master of Business Administration from Florida Institute of Technology (FIT). Xavier has been covering naval defense topics for nearly a decade.
Read more: Ukraine Ordered A First Batch Of Neptune Anti-Ship Missile Systems
---
---