At the SAHA Defense Expo held earlier in November in Istanbul, Turkey, Defense Express had an opportunity to talk to Mr Haluk Bayraktar, CEO for the Baykar Defence company, about ongoing Turkish-Ukrainian projects involving the use of Ukrainian-built engines in Turkey's heavy bomber UAV Akinci and fighter jet UAV MIUS, as well as plans regarding local manufacture of Bayractar TB2 combat drones in Ukraine.
Read more: Aselsan to Supply EO Targeting Pods, AAMs for Modernization of Ukraine's Mi-8 Helicopter Fleet
How do you evaluate the cooperation with Ukrainian companies?
Turkey and Ukraine, if you look at the relationship since 5 to 6 years, the mutual cooperation year by year is increasing. It's the strategic level. At the top level, the presidents have a very good synergy and that is reflected down, and this reflects on the defense industry as well. And there are a lot of projects going on. Regarding the UAV systems, we are actually going on with our strategic projects, such as Akinci, fighter jet. Ukraine has a very developed engine industry. It has a lot of mixed-skill engine companies developing from scratch turbofan engines, turpoprop engines. So when Baykar was dealing initially with Ukroboronprom, Ukrspecexport about Bayraktar TB2, we supplied Bayraktar TB2 systems to Ukraine in 2019.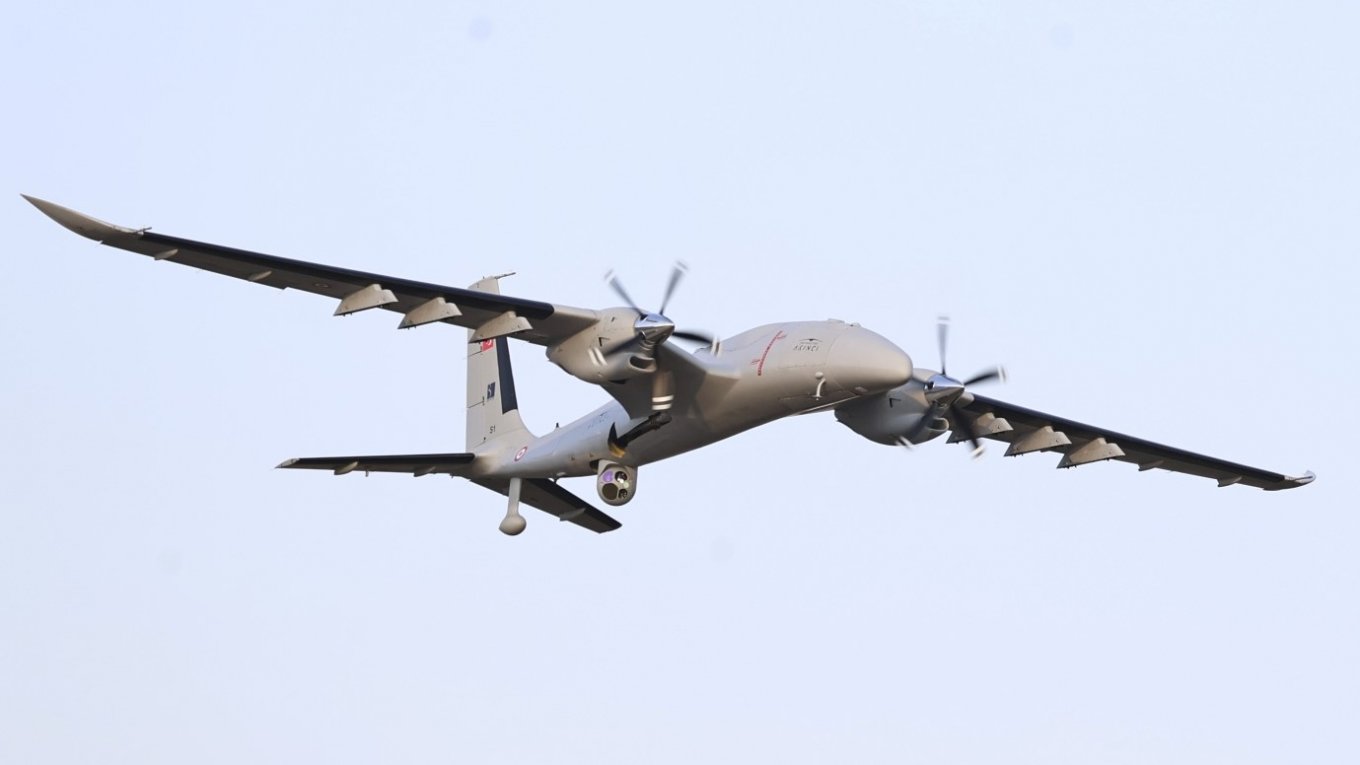 But the negotiations were held for about 4 years, and during that time, I always said, we have to do it mutually. OK, you are actually interested in Bayraktar TB2, we are as well interested in engines. You have good engines, Inchenko engines. And we started procuring these Ivchenko AI 450 engines, and we integrated them onto Akinci platform, and while integrating these engines we were very close with Ivchenko and brought a really good potential, and it with Ivchenko engines created a good market as well. So it is a very clear example of cooperation. Integration of Ivchenko engine on Akinci became a flagship success story.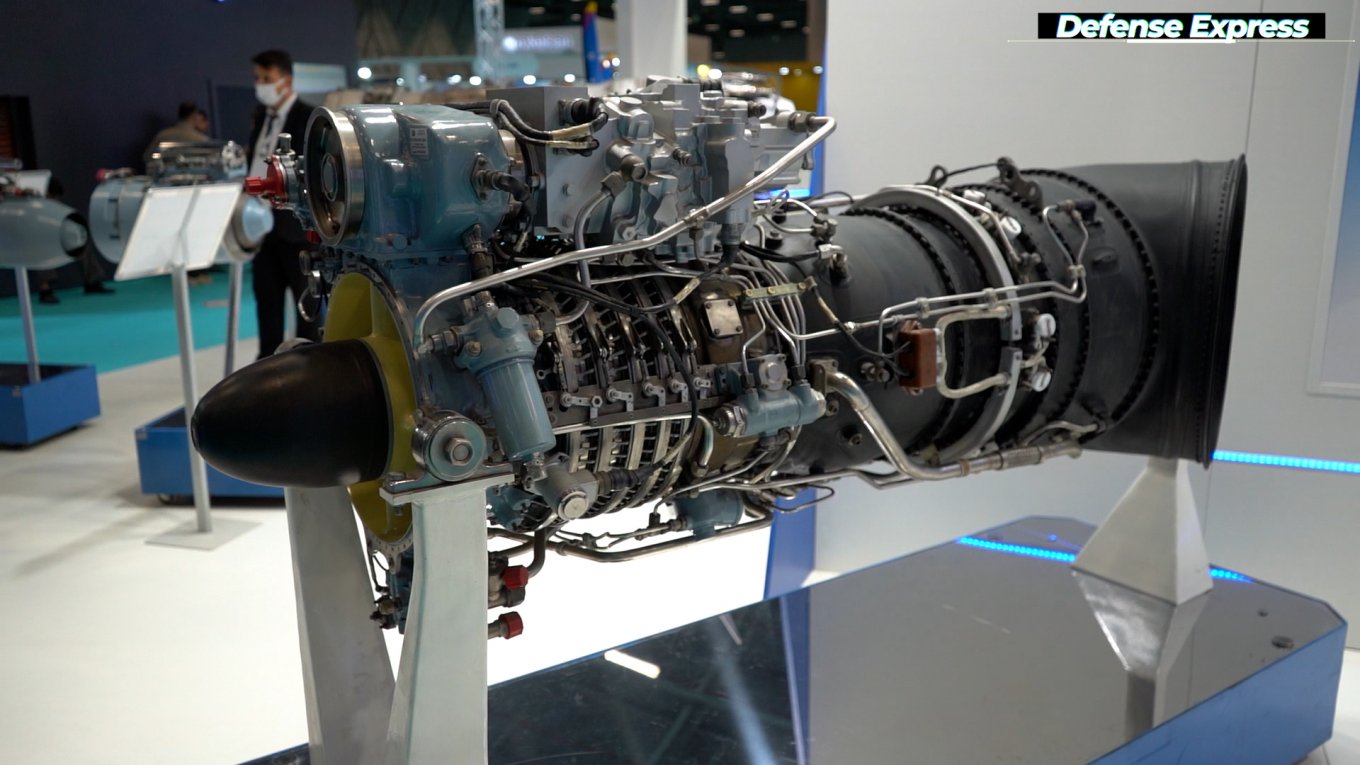 And this success story brought a lot of other projects with it. For example, Turkish Aerospace Industries is buying helicopter engines from Motor-Sich, other Turkish companies are buying rocket engines from Ivchenko, and other companies are making deals for other engine projects. But Akinci project was the flagship, the first success story. So we just created a really good success story and the things following them. So now we are moving beyond actually. There was another alternative, which was a new engine coming from Motor-Sich. This is a very good, powerful engine, which is MS- 500, we will integrate this engine also on the Akinci, so that we have Akinci with two Ukrainian alternatives hold the markets.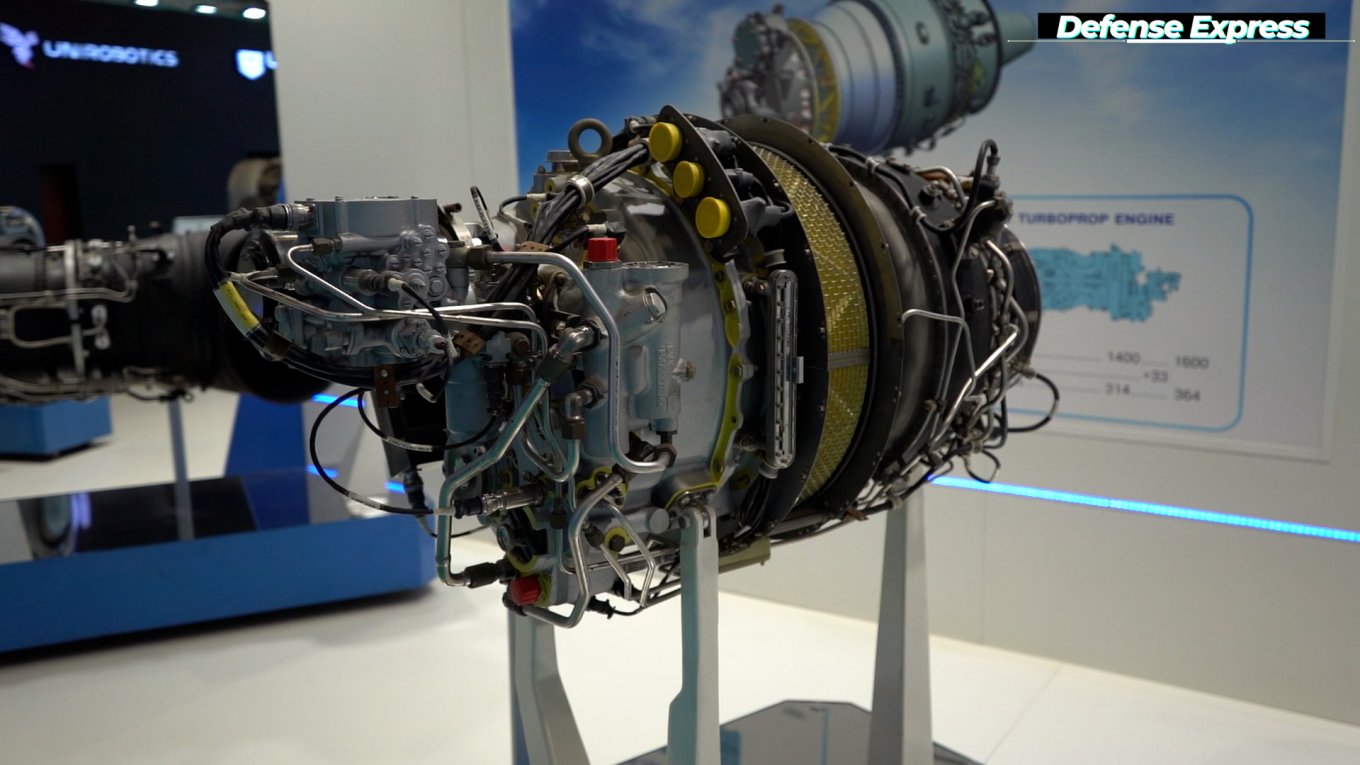 So we started with AI-450 developing 450 h.p. Akinci as a platform has different configurations. You have maritime version, you have intelligence version, you have bomber version. So these different configurations need different engine specs. The MS-500 engine is a more powerful engine, so it will serve for a different configuration. AI-450 is for a different configuration. For that reason. different end users are asking different performances. In that regard we selected this engine as well.
Initial Akinci platforms have already been delivered to the Turkish military inventory. Do you have plans to deliver the Akinci to export markets as well?
Akinci is a world-wide well known platform right now, justa few competitors in the market. It also promotes the engine at the same time. We would like to have this alternative as well, and it is a clear benefit for the relationship. Akinci was delivered last August to Turkish military inventory, and right now there are a lot of countries showing their interest, and you'll see the results in a very close time period.
I shall not cite the names of the countries and when, but you will see the results. Because as a platform it has some unmatched performance -- flight capabilities, autonomous capabilities. It is a very high-level advanced autonomous system. It's a strategic asset, and a lot of countries are showing their interest in it, and so we expect to have some export contracts very soon. I believe that it is a very strategic asset, and it will be for Ukraine as well. I wish we will see it also in the Ukrainian skies. We are ready for it actually.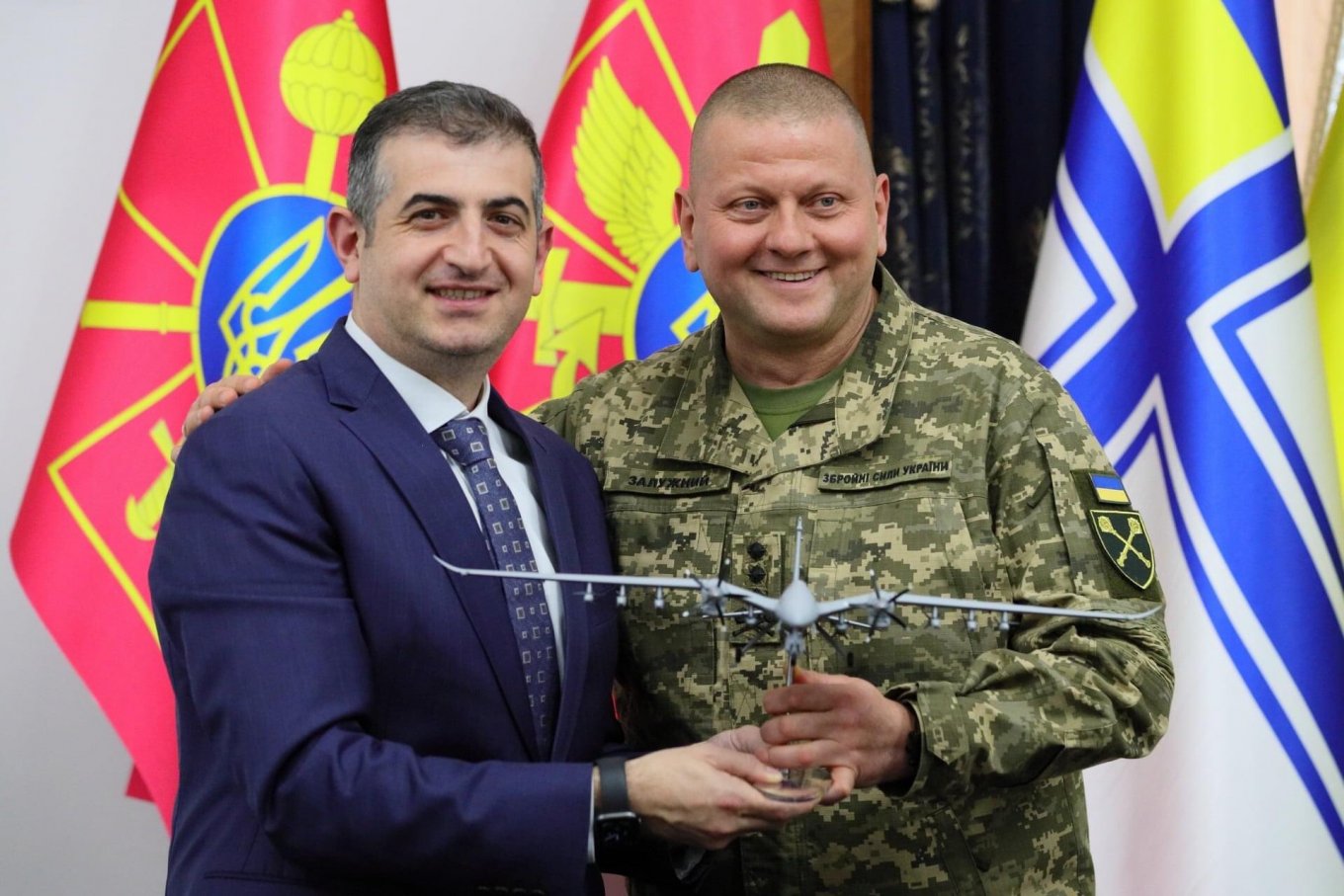 Ukraine's military is expecting more Bayraktar TB2s in its inventory, and there is talk about building a factory for manufacturing these UAV platforms in Ukraine. How is this project progressing?
Actually, as you might have followed, we have a memorandum of understanding between the ministries of defense under the presidency of president Zelensky, and under that agreement, initially, we will build a testing, training and maintenance center for Bayraktar TB2. It will act to train Ukrainian military, to test new technologies and also to maintain the whole of it in Ukraine. This test center is moving on right now to sign a contract, and we will immediately build this test center. In parallel, we are planning to build a center of excellence for these UAV systems in Ukraine. We will do research and development and also manufacturing of these platforms. That plan is also progressing right now. This investment, by the way, both the test center and the factory, will be totally made by Baykar's own capital. So it will be invested by 100 percent through Baykar's capital, and the land is fixed for the factory. Baykar bought the land for this factory.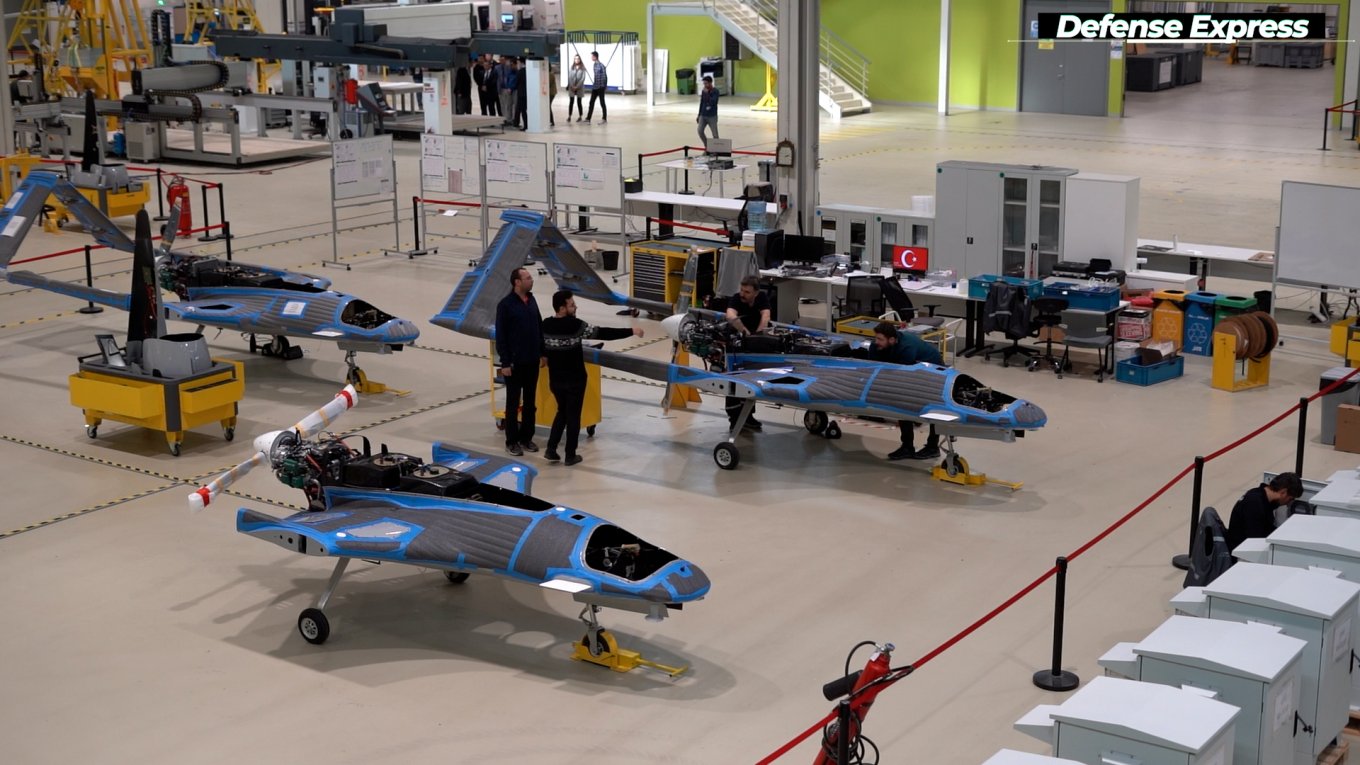 The Bayraktar TB2 saw its first combat use in Ukraine in late October. Would you comment on that?
As you know, with Bayraktar TB2 system we train end user, we train the pilot operators, we train mechanical technicians, electronic technicians, and mission commanders. It's a long and intensive training taking four months long. Once we delivered the systems, it is totally under the sovereignty of the end users' military. So they conduct all these flight operation activities independently under their own sovereignty.
In that regard we have accomplished a very successful training period with the Ukrainian military; we have trained them on the operational and also maintenance-related tests, and so it's totally under their use and control. Totally.
How does the manufacture of Bayraktar TB2s depend on foreign sources of components supply?
We were using Canadian electro-optical gimbal turret, but then they stopped delivering it. At the same time we're as well integrating the Turkish CATS camera to it, and now we are not only giving it to Turkey but also exporting with the Turkish camera on it as well.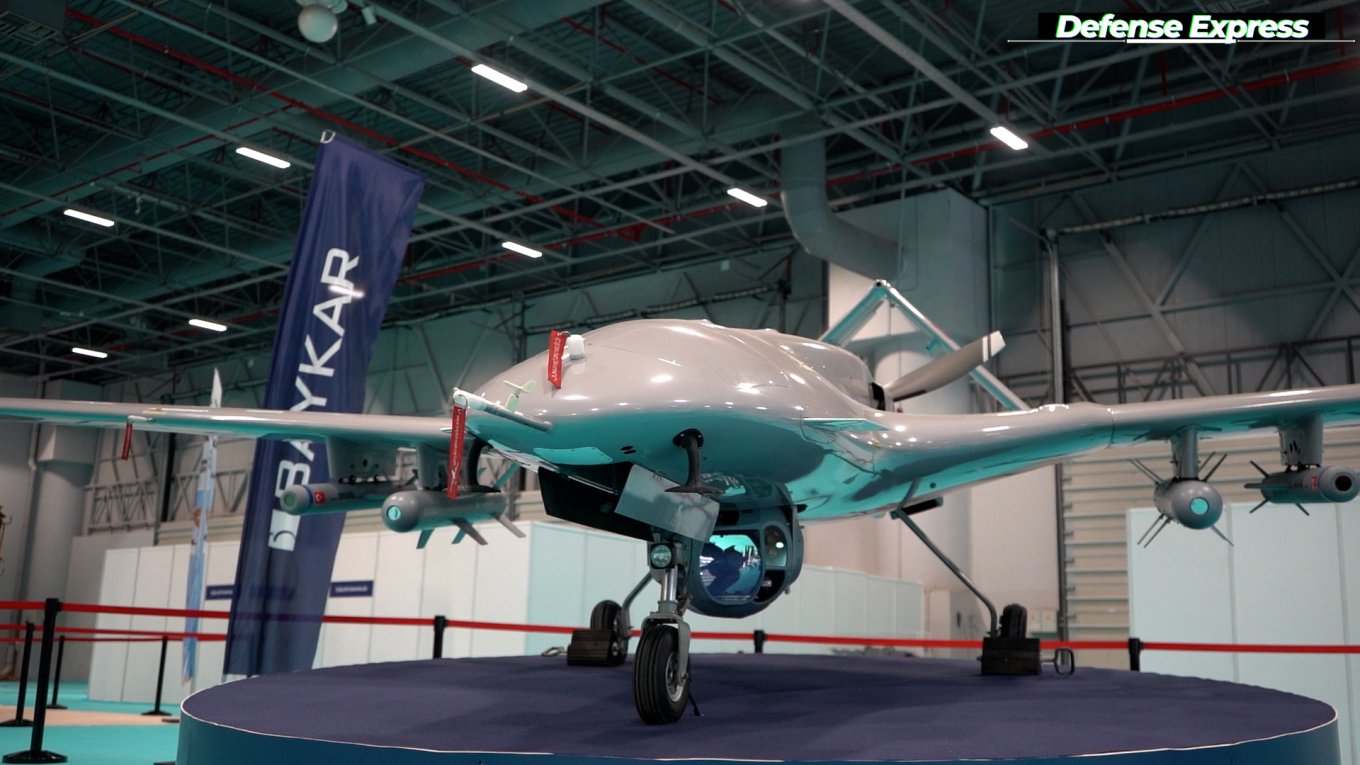 And as you know Bayraktar TB 2 is not a fixed system. Every day you update the software, hardware, you come up with new technologies with it. So there is a very dynamic development associated with Bayraktar TB2. When we started it we were buying the tires, for example, from foreign sources, but then we made it better one with Turkish sources. At the beginning the propellers were foreign, but now we made them better with Turkish sources. From the beginning, all electronics, flight control, all those critical items were Turkish, but some small items were imported. But day by day we replaced them with much better Turkish alternatives as well. Of course, it's a big supply chain to come up with. The Bayraktar TB2 as a system has 16,000 components, and all of the critical subsystems are manufactured in Turkey.
Would you elaborate a little bit about the fighter jet UAV MIUS project?
We have big ambitions on this unmanned system. We're doing this fighter jet UAV now. Our aim is to fly it in two years. It's a six-ton platform with close to sound speed capability. We powered this platform with two Ukrainian alternatives. One is AI-322F, the other is AI-25 TLT. So we procure two engines, we have very big ambitions with it, and we believe in it.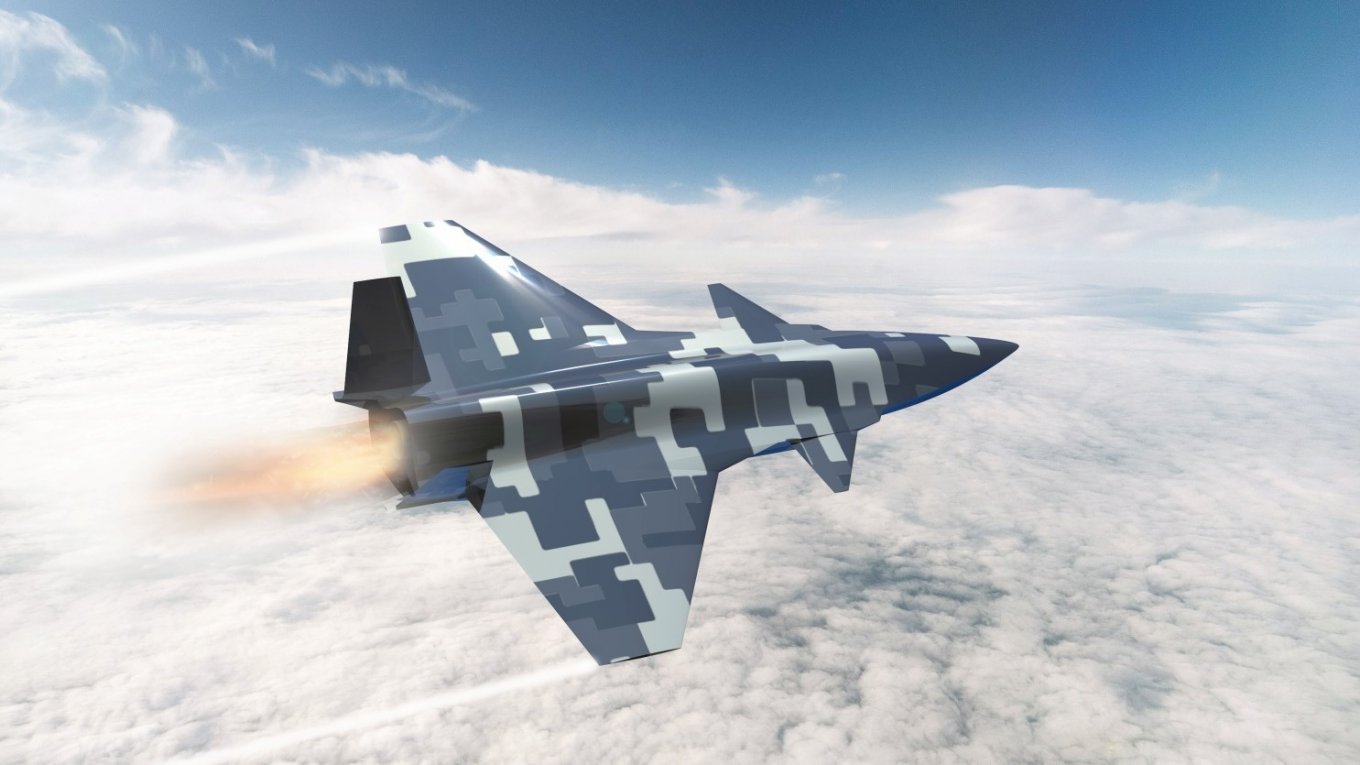 And it will have the capability of landing on our landing platform dockship, Anadolu. With Akinci we have a user experience with avionics and flight control systems, we have a huge flight experience and integration capabilities.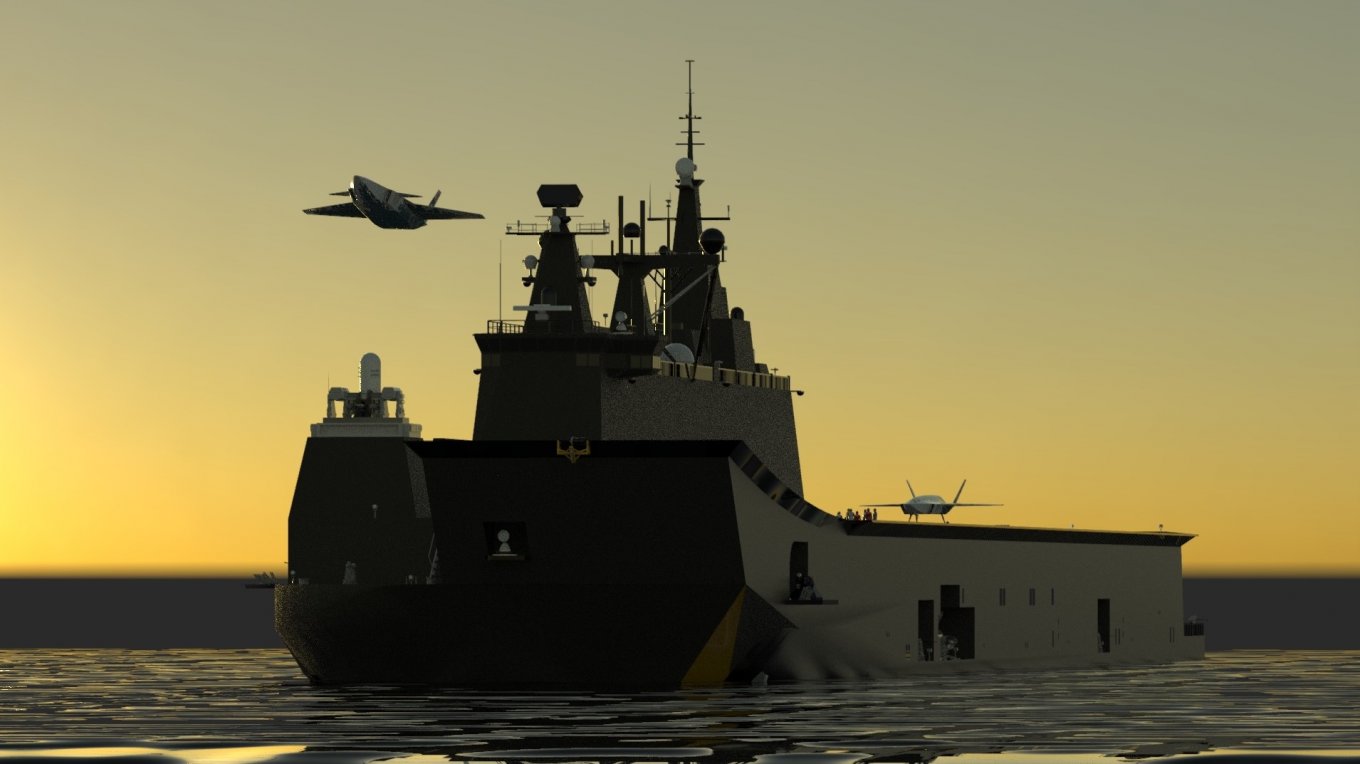 So we will use the same experience with the Ukrainian engine, and this will open the doors for more orders, for more cooperation. And in order to come up with such a high-end product you really need close cooperation. This relationship cannot be one-sided. It should be a very close cooperation to successfully integrate the systems onto these platforms.
So I think for Turkey and Ukraine, on the engine specific relationship, there is a huge potential. So it's just a matter of organizing it, modeling it in a two win-win condition so it benefits both countries in a very solid way. We shall build business models where we have joint research projects.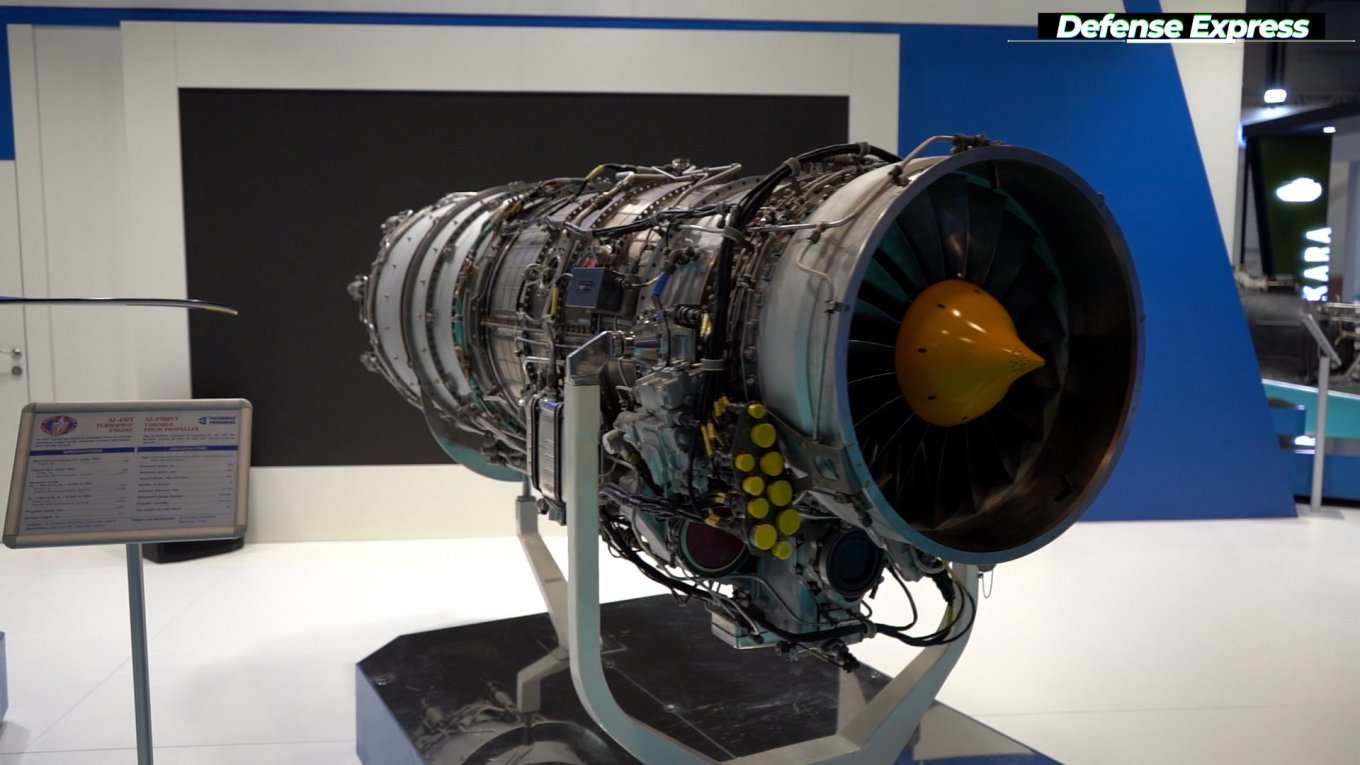 Now the projects we are working on is like you have one technology we integrate it, we have one technology you use it. But we shall come to models where both sides bring in their human resources, bring their know-hows, experience and build new things.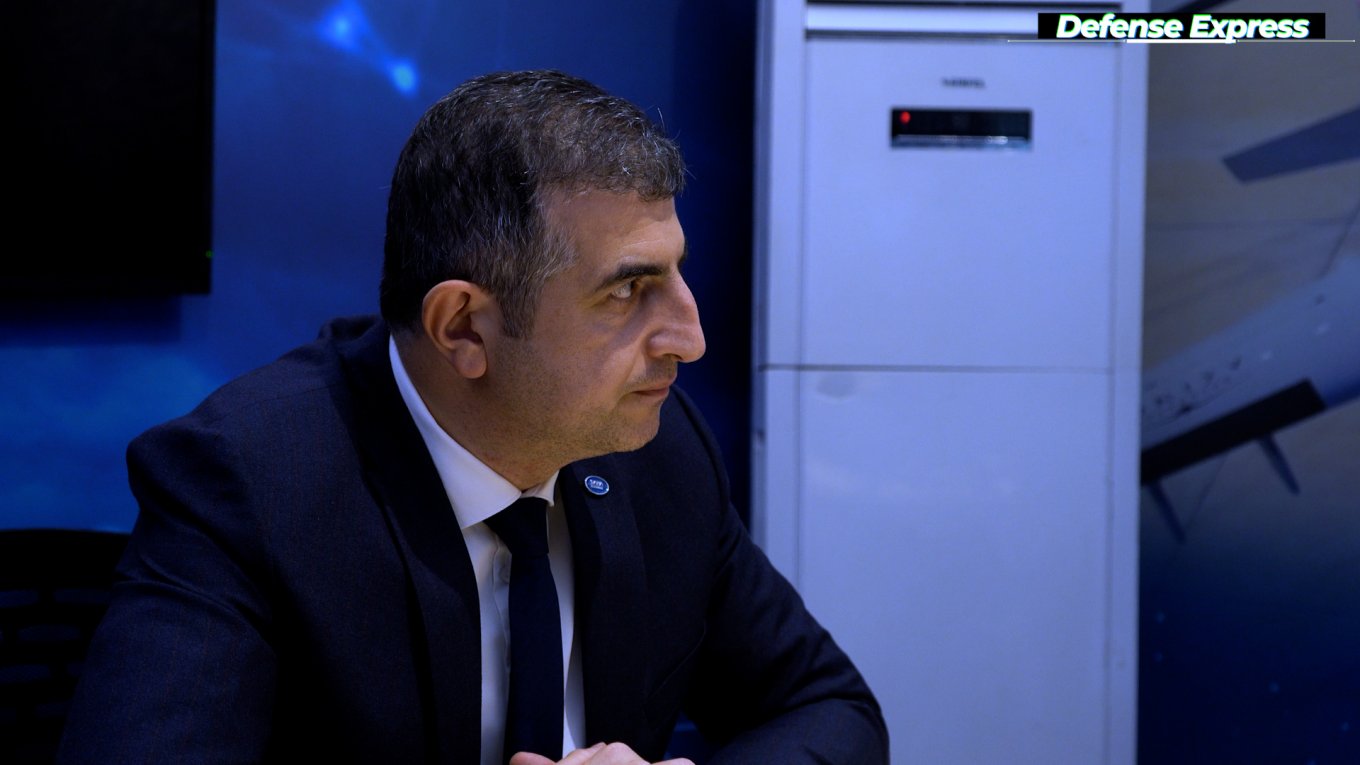 That's my vision, and I think to accomplish this we have the necessary support, we have the necessary atmosphere for it. We have it.
Read more: Turkey's Baykar has Contracted Ivchenko-Progress to Deliver Engines for its Forthcoming Unmanned Fighter Jet MIUS
---
---