Brief Facts:
Russian occupiers forced out from the important highway
Italian FH70 155-mm caliber howitzers are already being used by Ukrainian artillerymen
Ukraine received Su-25 attack aircraft in disassembled form
The EU has frozen about €23 billion ($24.5 billion) of the Russian Central Bank assets
EU, USA, UK create Advisory Group to coordinate efforts to bring to justice those involved in war crimes during Russia's war against Ukraine.
Side note: news are marked in accordance with the Kyiv time zone: Eastern European Time (EET), GMT/UTC+2
Read more: The 91st Day of the War: Russian Casualties in Ukraine
Latest news
Thank you for your attention! This feed is closed. But Defense Express has already started a new one: Day 93rd of War Between Ukraine and Russian Federation (Live Updates)
00:30 The Kharkiv Regional Military Administration Oleh Syniehubov: Nine killed, including infant as a result of Kharkiv shelling.
"So far, 19 people have been injured, including a 9-year-old child. And, unfortunately, nine were killed, including a 5-month-old infant. It was a family walking outside. The father and baby died, the mother is in the hospital, in critical condition," the official elaborated, Ukrinform reports.
23:50 CNN: Russia has lost 1,000 tanks in Ukraine since February.
The Ukrainian army also destroyed more than 350 artillery pieces, nearly 30 attack bombers, and more than 50 helicopters, a senior U.S. official told CNN. However, the Russian armed forces still have military "superiority in terms of people, and equipment and weapons" over Ukraine, Kyiv Independent reports, siting CNN.
23:30 The Operational and Tactical Group East Facebook page posted an operational update as of 26 May.
According to the report, the Armed Forces of Ukraine have destroyed almost 90 Russian invaders, also destroying a helicopter and two enemy mortars on Thursday.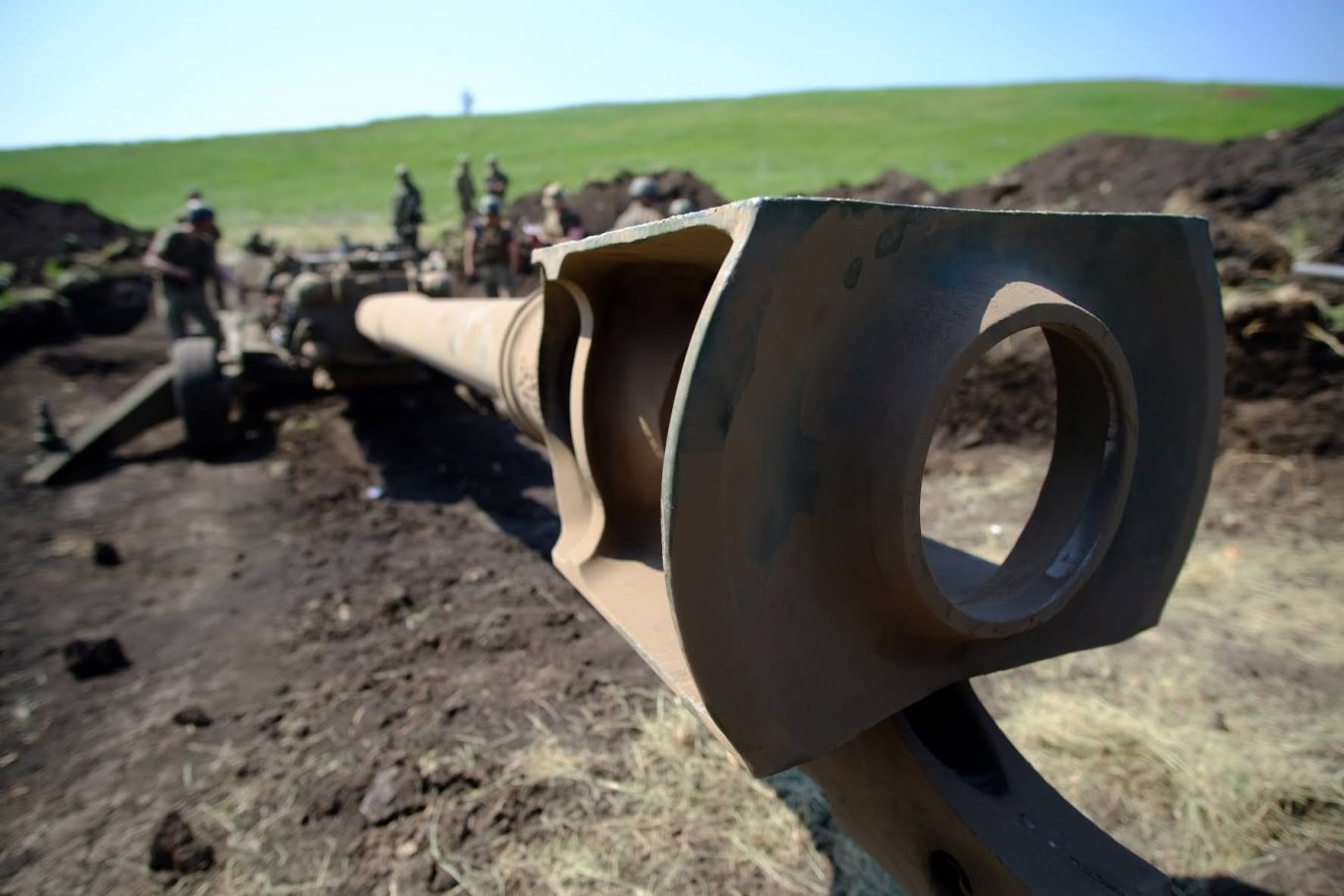 22:55 The Joint Forces Operation Facebook page posted an operational update as of 26 May.
According to the report, all over the defense line, russian troops used combat aviation, multiple launch rocket systems, cannon artillery, tanks, mortar systems, launching missile and air strikes on civil infrastructure facilities and residential areas.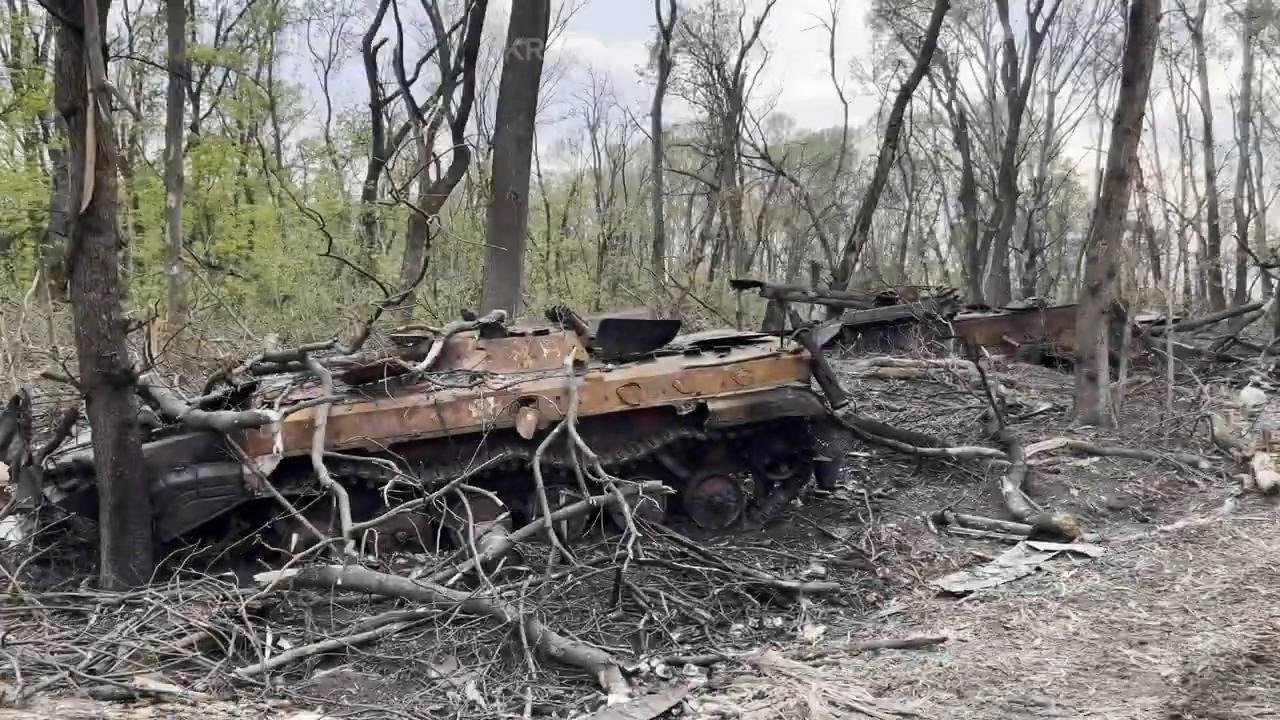 22:05 Minister of Foreign Affairs Gabrielius Landsbergis: Suggestions that Ukraine cedes territories to Russia dangerous to us, too.
Foreign Minister Gabrielius Landsbergis said such advice from some Western politicians and experts was unacceptable. According to him, this could signal a green light to all other potential aggressors, Kyiv Independent reports.
21:30 Ukraine is said to have received Su-25 close air support jets.
Having summarized the open-source data, Defense Express assumes that Ukraine could receive up to 8 or more Su-25 aircraft, which were delivered as "spare parts" from Bulgaria and Georgia.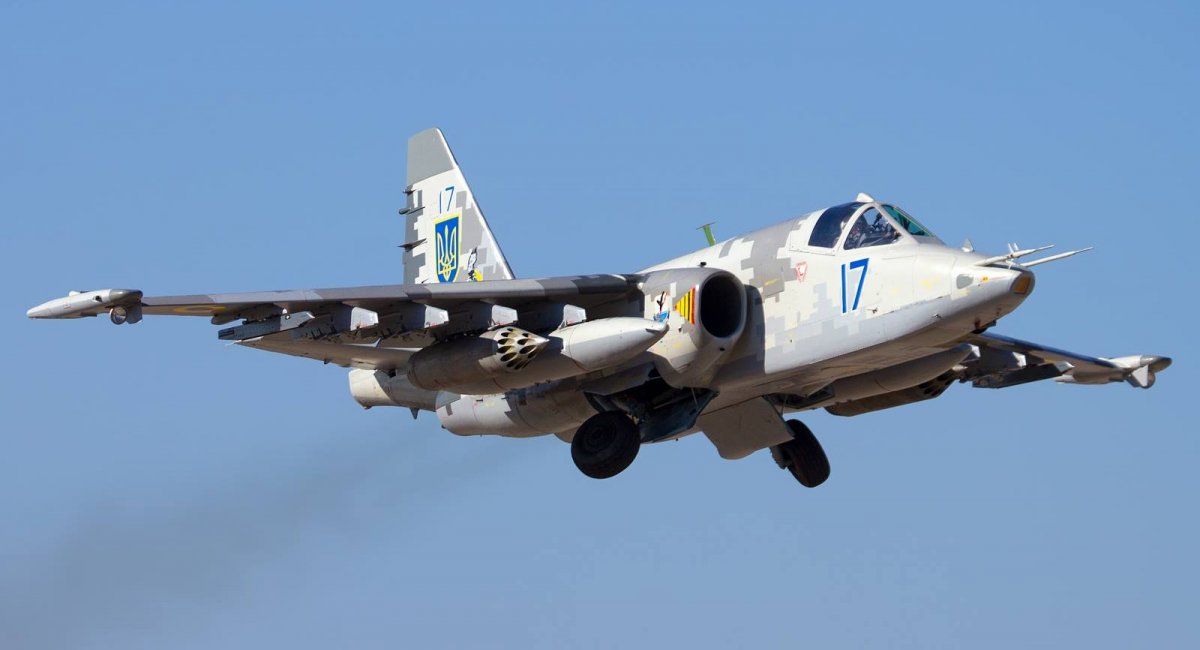 20:15 General Staff of Ukraine posted an operational report regarding the russian aggression as of 18:00, 26 May 2022.
Regardless the inflicted personnel and equipment losses russian invaders keep trying to occupy Luhansk Oblast completely and encircle the Special Forces Operation units. To replenish high losses the T-62 have been sent to the occupied southern parts of Ukraine.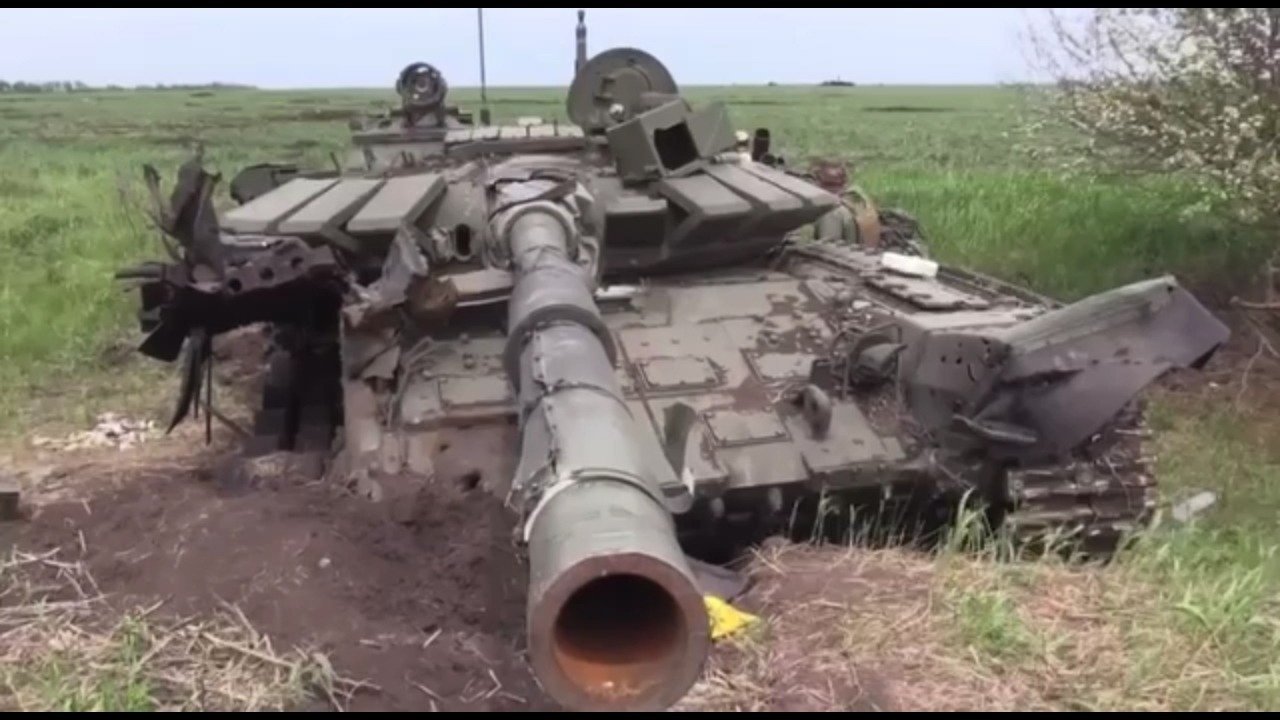 18:52 More than 1,400,000 people have been forcibly deported to russia from occupied territories of Ukraine – Ombudswoman
This number includes 250,000 children, informs Lyudmyla Denisova, the Ukrainian Parliament's Commissioner for Human Rights. She discussed the issue of forced deportation of Ukrainian citizens to russia with representatives of the EU advisory missions.
Ukrainian Ombudswoman stressed the issue of orphans' adoption. The russian duma has already developed amendments to the legislation that allow the adoption of Ukrainian children under a simplified and fast procedure. After such adoption, their documents will be destroyed, and it will be almost impossible to return these children to Ukraine, which falls under the definition of genocide. More details.
18:22 Russians managed to raise the "Serna" landing boat, that sank near Zmiinyi
Investigative journalists shared satellite images showing a boat raised on the surface by a rescue vessel. The landing craft "Serna" had sunk during the battles for Snake Island on May 7-8, Ukrainian military report.
"Apparently, the boat is going to get towed to Sevastopol and it will become clear at that point whether it can be repaired or turned into scrap metal," the sources said.
Update: the plan behind the operation could be to either recover what's left of the landing craft and remove it as a potential obstacle for docking or at least retrieve the "Tor" surface-to-missile system stationed on this boat.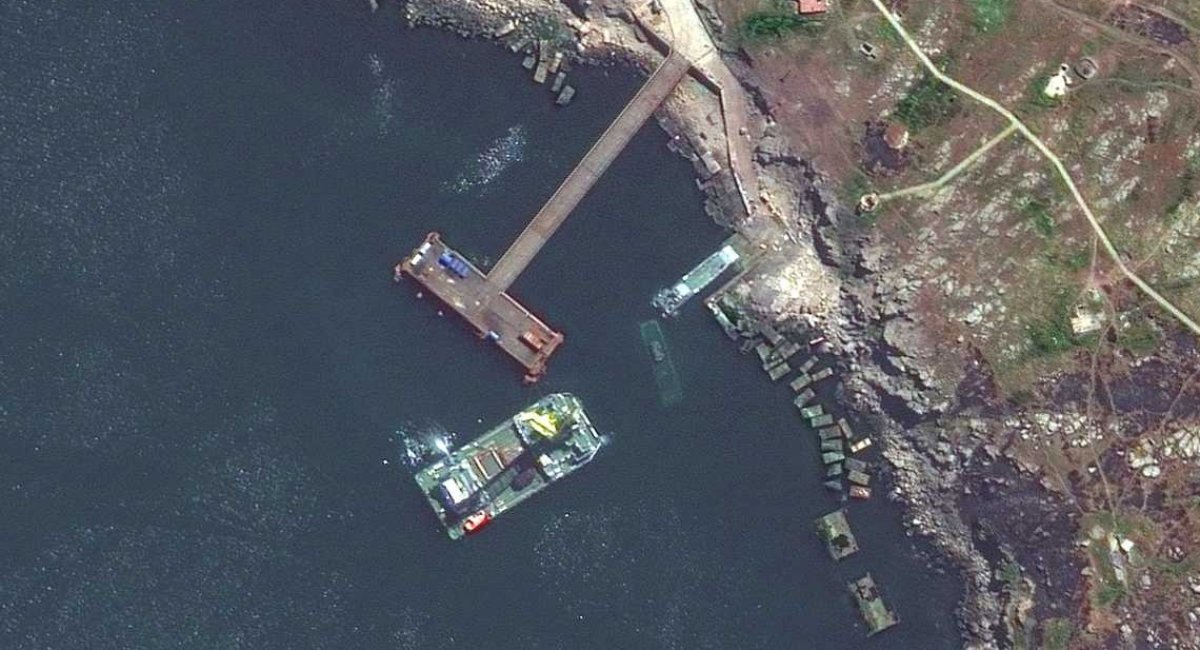 17:47 A report from Barvinkove shows the aftermath of cluster munition strikes
Global News has visited the small town of Barvinkove in eastern Ukraine. The city's mayor showed the streets ruined by the shelling with indiscriminate cluster munitions. According to him, eleven civilians have been killed in Barvinkove, including children and the elderly. More would have died had the town not been largely evacuated, he added.
The town of 9,000 people with "no real strategic value" was targeted by russians because of their strategy of levelling cities before advancing. In this case, Barvinkove act of a platform for further offensive on Izium city.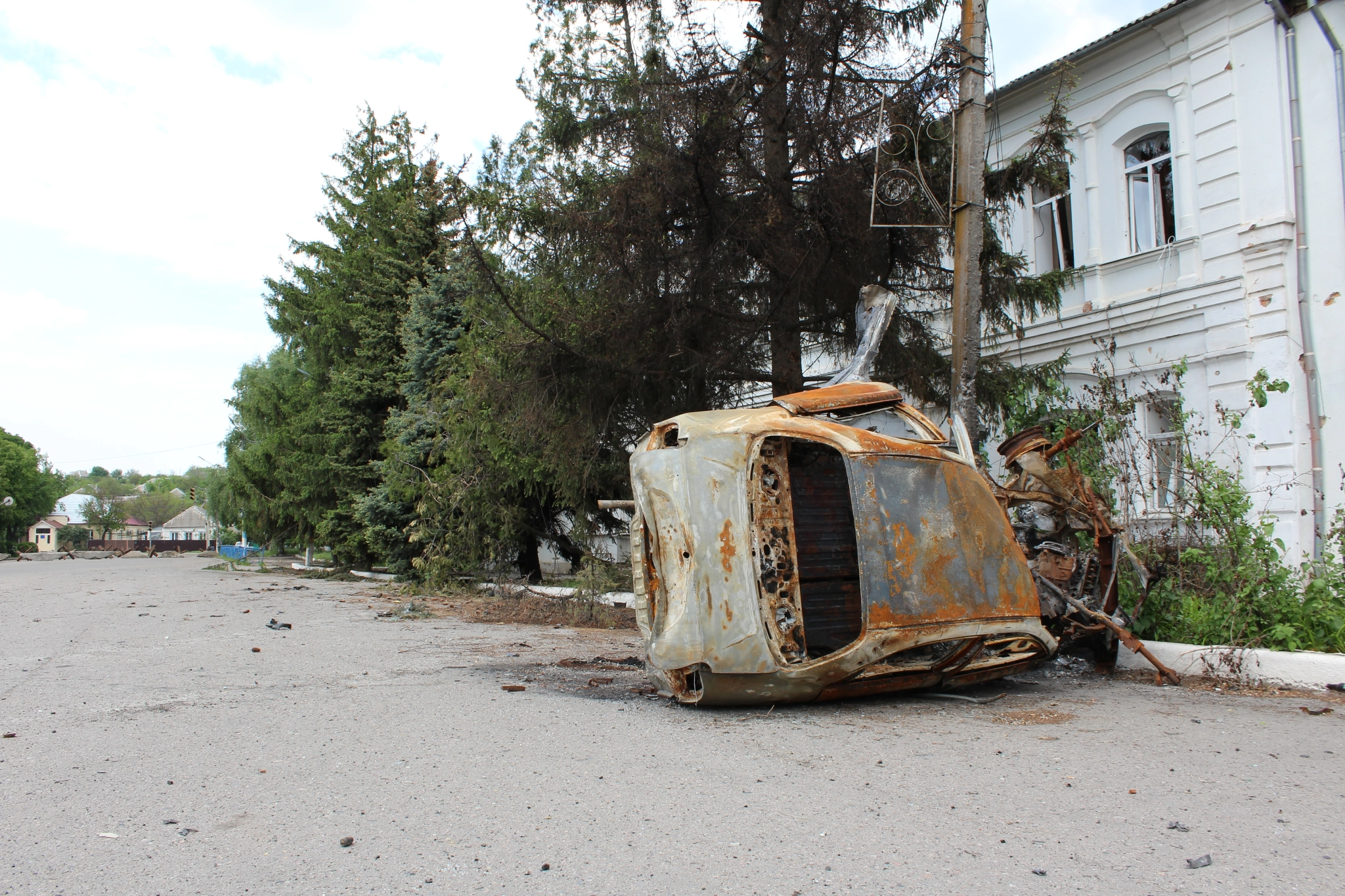 17:20 Ukraine received demining equipment from the US
This week, the United States provided $4 million in new support to clear russia's landmines and unexploded bombs, U.S. Embassy Kyiv Ukraine informs. Also, with US support, the HALO Trust will deploy 10 teams of specialists to help clear Ukraine from explosives.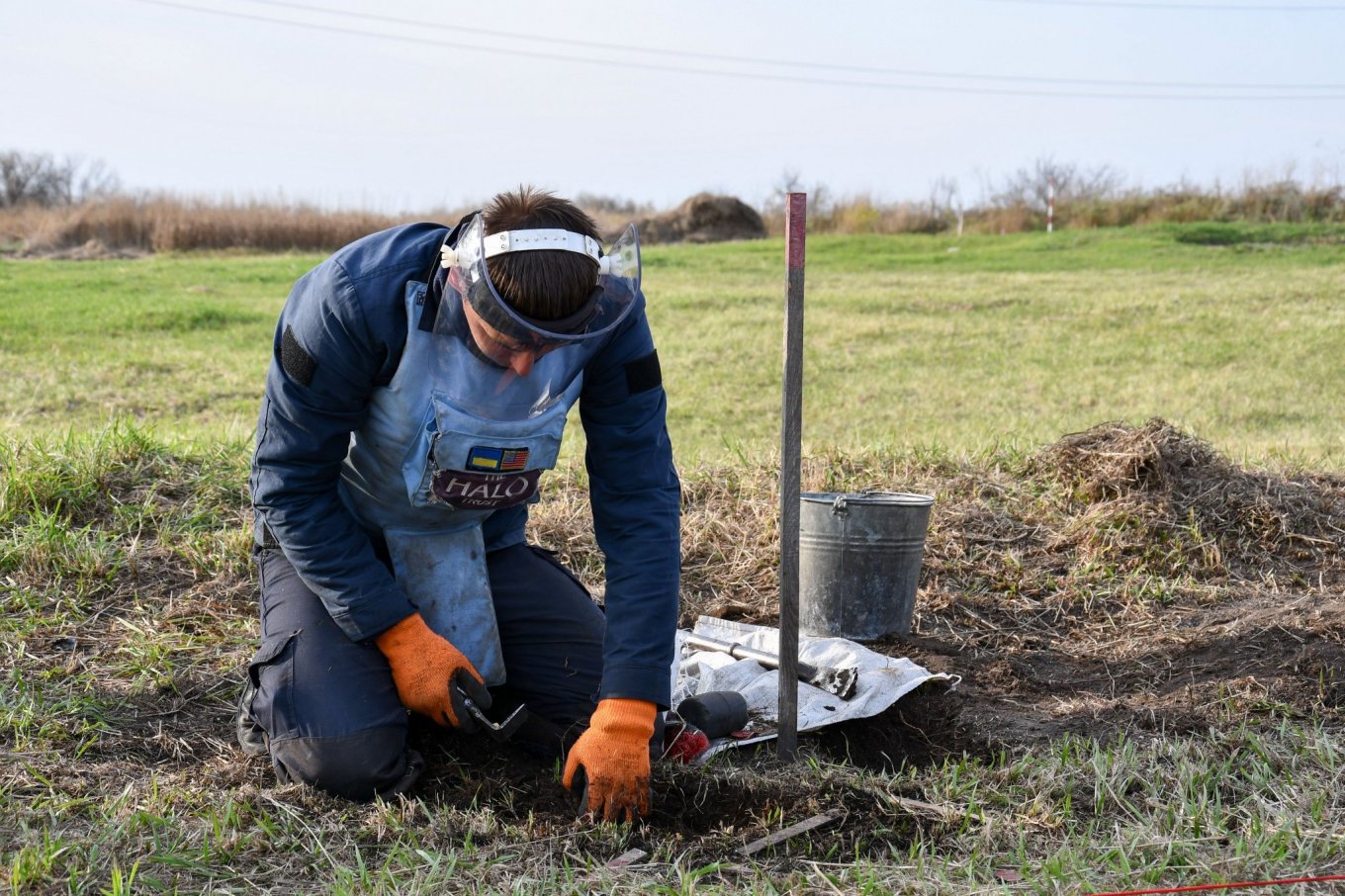 16:52 Italian General urges Ukraine to surrender
The Center for Countering Disinformation (CCD) informed on another "expert" spreading russian propaganda narratives. Italian General Leonardo Tricarico calls on the EU to abandon the "crazy idea of winning war in Ukraine". L.Tricarico's comments were published in Italian and American media.
The former chief of staff of the Italian Air Force called on Western countries to persuade Ukraine to negotiate with russia, because, according to him, military aid supplies to Ukraine could provoke russia to use nuclear weapons. He says the President of Ukraine Volodymyr Zelensky must make concessions to russia in order to stop the war.
The CCD warns that the use of Western "experts" is an element of russian PSYOP (psychological operations), which aims to persuade Ukraine to negotiate on the terms of partial capitulation and loss of part of its territories.
16:36 Prime Minister of Finland Sanna Marin arrived in Ukraine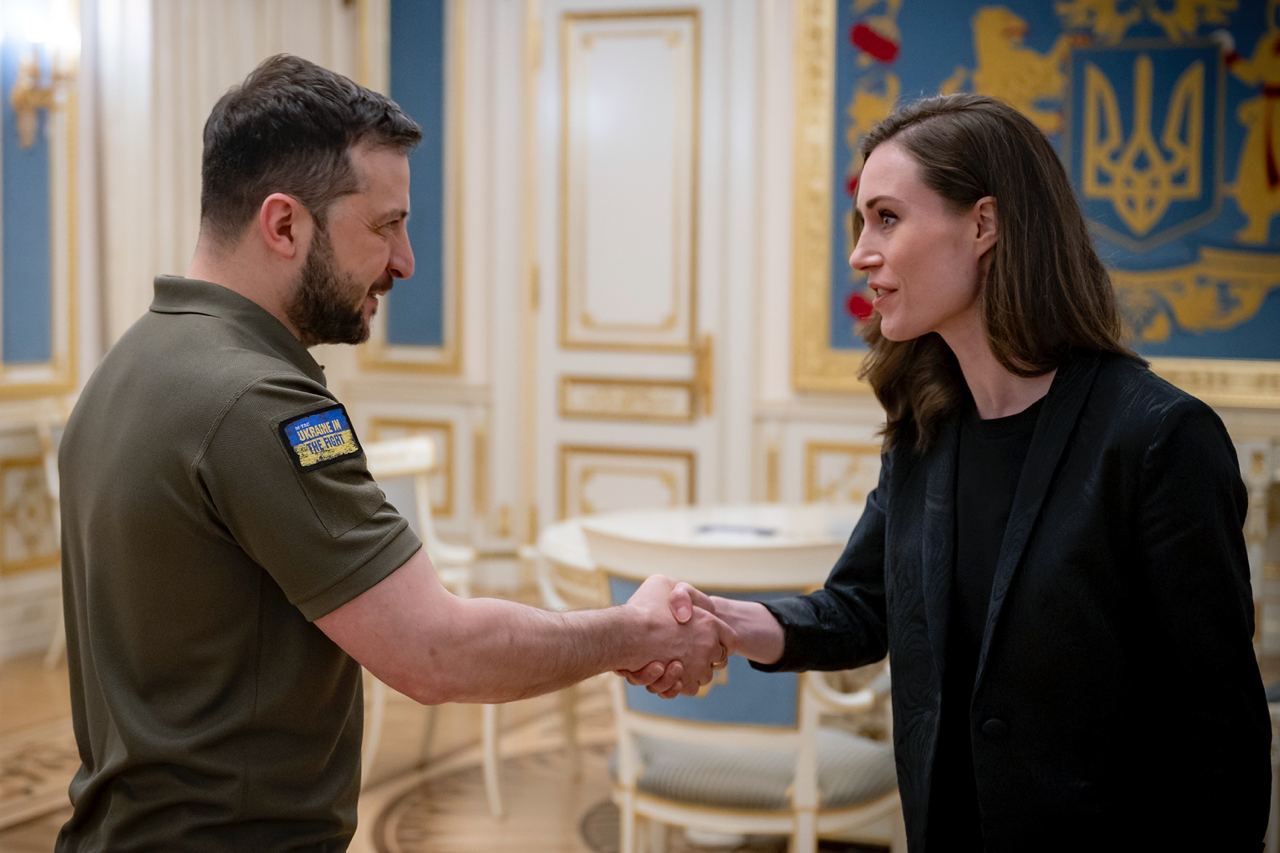 The Finnish delegation has visited Irpin and Bucha cities, where the Russian military committed atrocities to the fullest, Stratcom Centre reports. The visit was unannounced due to security concerns.
"For us, Finland's military assistance is very valuable," President of Ukraine Volodymyr Zelensky wrote on his social media. "The weapons, sanctions policy, and the unity of our partners on the issue of Ukraine's accession to the EU – these are the things that can ensure strength in defending our land. I am grateful to the Prime Minister of Finland, Sanna Marin, for the visit and devoted support!"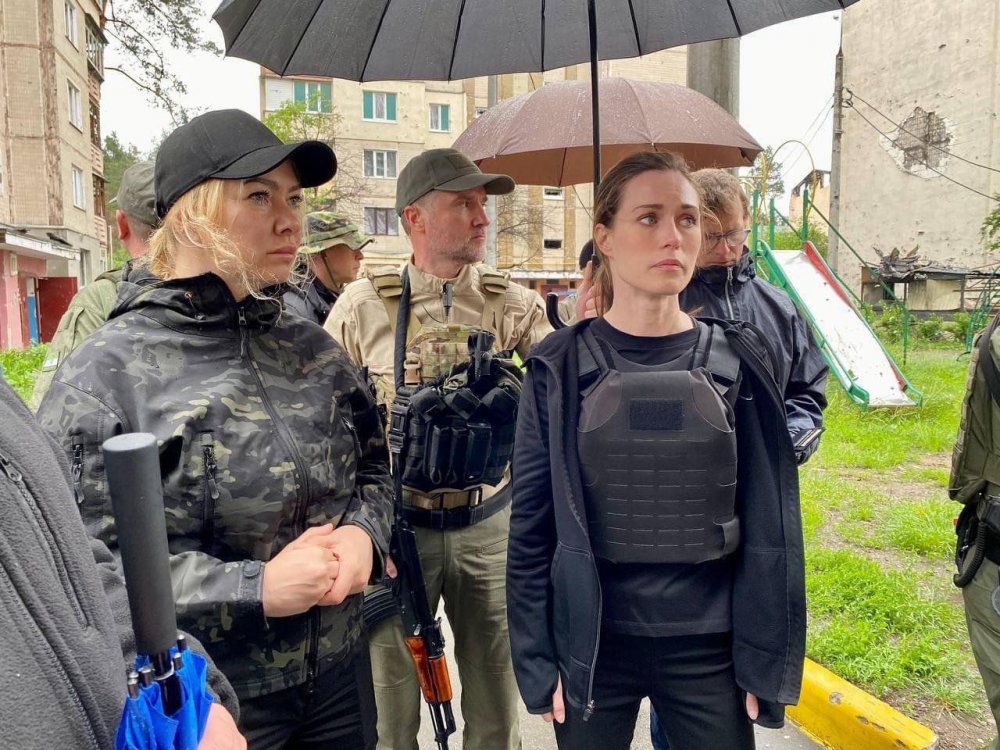 15:56 Russian occupiers forced out from the important highway
Russian sabotage groups managed to gain control over an area of the Bakhmut – Lysychansk highway and establish a checkpoint there. But they were shortly pushed out of the area, Serhiy Haidai, Head of the Luhansk region administration, said this on Ukrainian TV.
"There were 50 of them (occupiers – edit.) They even managed to gain a foothold for a while, set up a checkpoint, but it was a situational success. Part of the sabotage and reconnaissance group will stay there for a while now," Haidai said, implying the occupiers were eliminated by the Ukrainian defensive forces. "The checkpoint was broken, they were repulsed. The highway is not under russian army's control now. The only thing is that they are [still] shelling it."
Defense Express notes, that the Bakmut – Lysychansk highway is a major supply route between Severodonetsk–Lysychansk conglomeration in Eastern Ukraine and the rest of Ukrainian-controlled territory. The seizure of this supply line could threaten with following surrounding the cities by russian forces.
15:27 Combat use of the Switchblade 300 loitering munition got on video
Ukrainian soldiers have published a video featuring the US-made Switchblade 300 loitering munition, known as the kamikaze drone. The footage is showing the muniton being launched and guided to the target. The Switchblade 300 is a quiet device, that doesn't unveil the position from which it was "shot".
More details: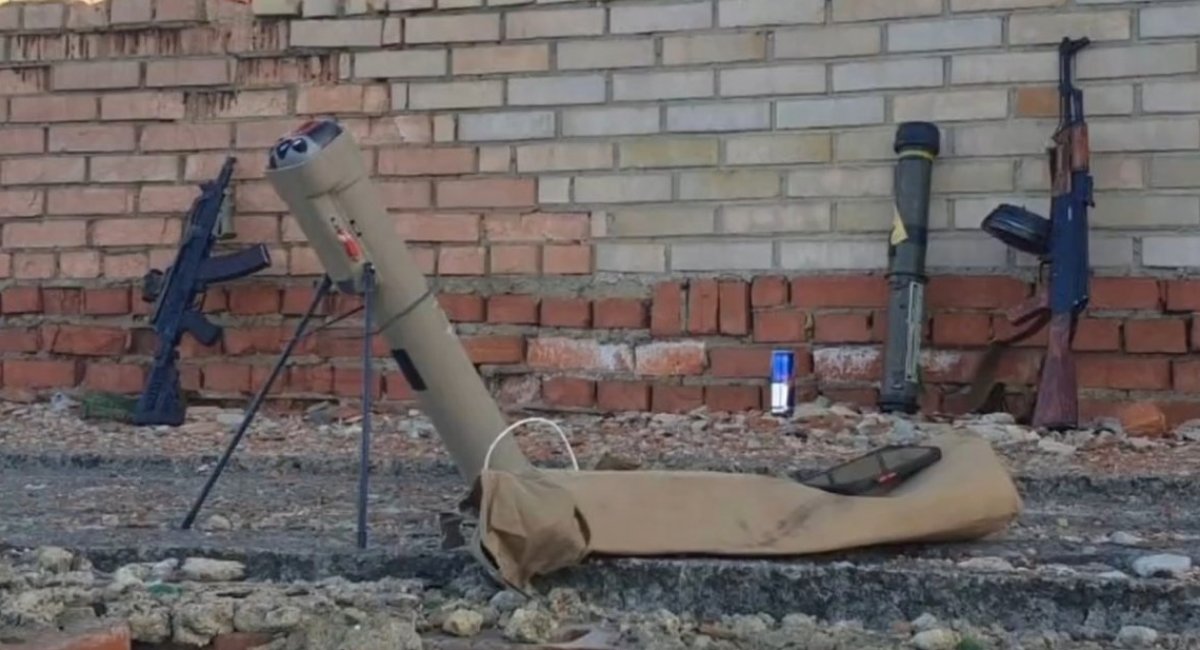 14:52 Russian soldier kept civilians in a basement without food and water
A serviceman of russian Rosgvardia internal military unit was in absentia suspected of war crimes in Ukraine. According to the Security Service of Ukraine investigation, he illegally detained more than 50 civilians in a basement without food or drinking water.
14:33 Ukraine received Su-25 attack aircraft in disassembled form
Foreign Policy magazine published a report from the so-called International Donor Coordination Center in Stuttgart. According to the media, a team in the field in Eastern Europe connected to European Command has helped disassemble Soviet-era Su-25 "Frogfoot" aircraft and Mi-17 helicopters so they can be shipped to Ukraine.
Defence View summarizied the open-source data and assessed that Ukraine could receive up to 14 Su-25 aircraft, which were delivered as "spare parts" from Bulgaria and Georgia.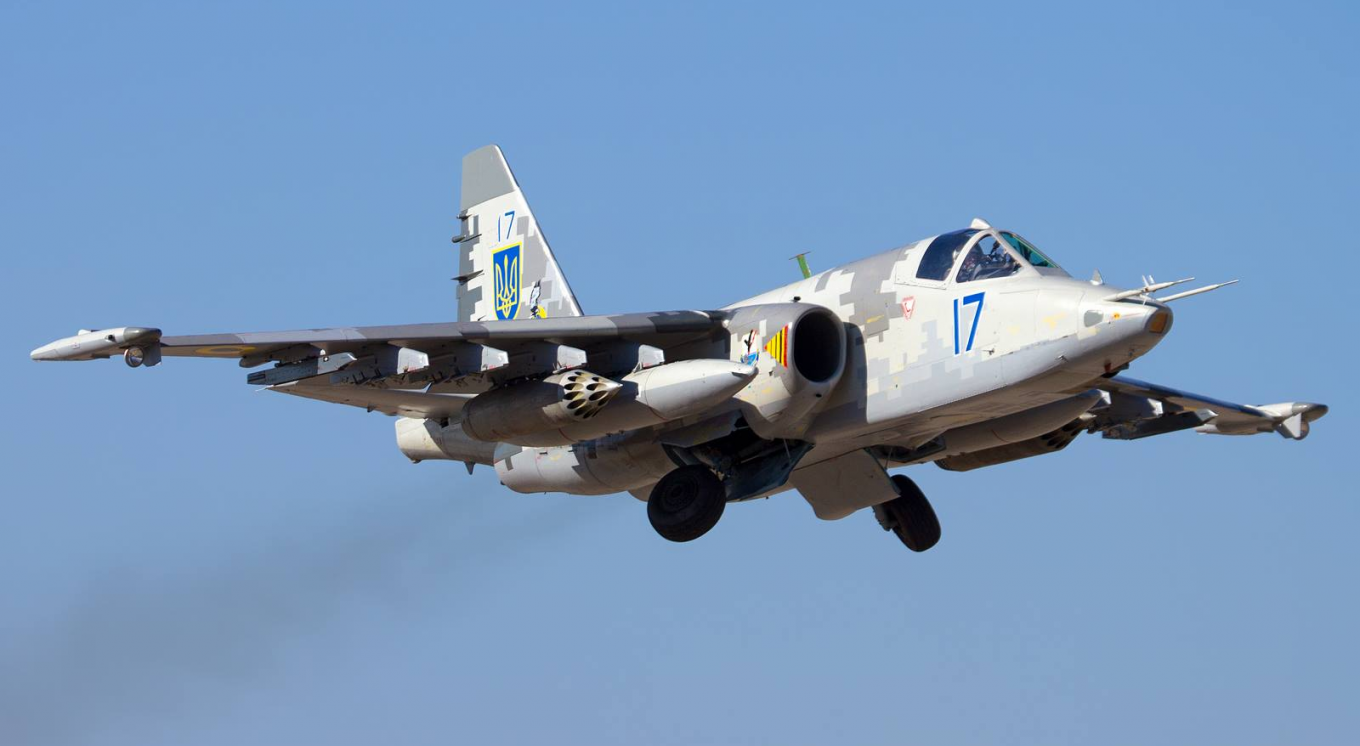 13:55 There is an informal agreement between some NATO countries not to supply certain types of weapons to Ukraine – DPA
According to information from the Deutsche Presse-Agentur (DPA) news agency, there are informal agreements among the NATO states to refrain from delivering certain weapon systems to Ukraine, Zeit reports. The idea is to keep the risk of a direct military confrontation between NATO and russia as low as possible.
"There are fears, for example, that Russia may officially consider the supply of Western battle tanks and combat aircraft as entry into the war, and then take military retaliatory measures. Weapons systems of this type have not yet been delivered to Ukraine," sources in the Alliance circles told DPA.
13:26 Another trial on russian troops' alleged war crimes was held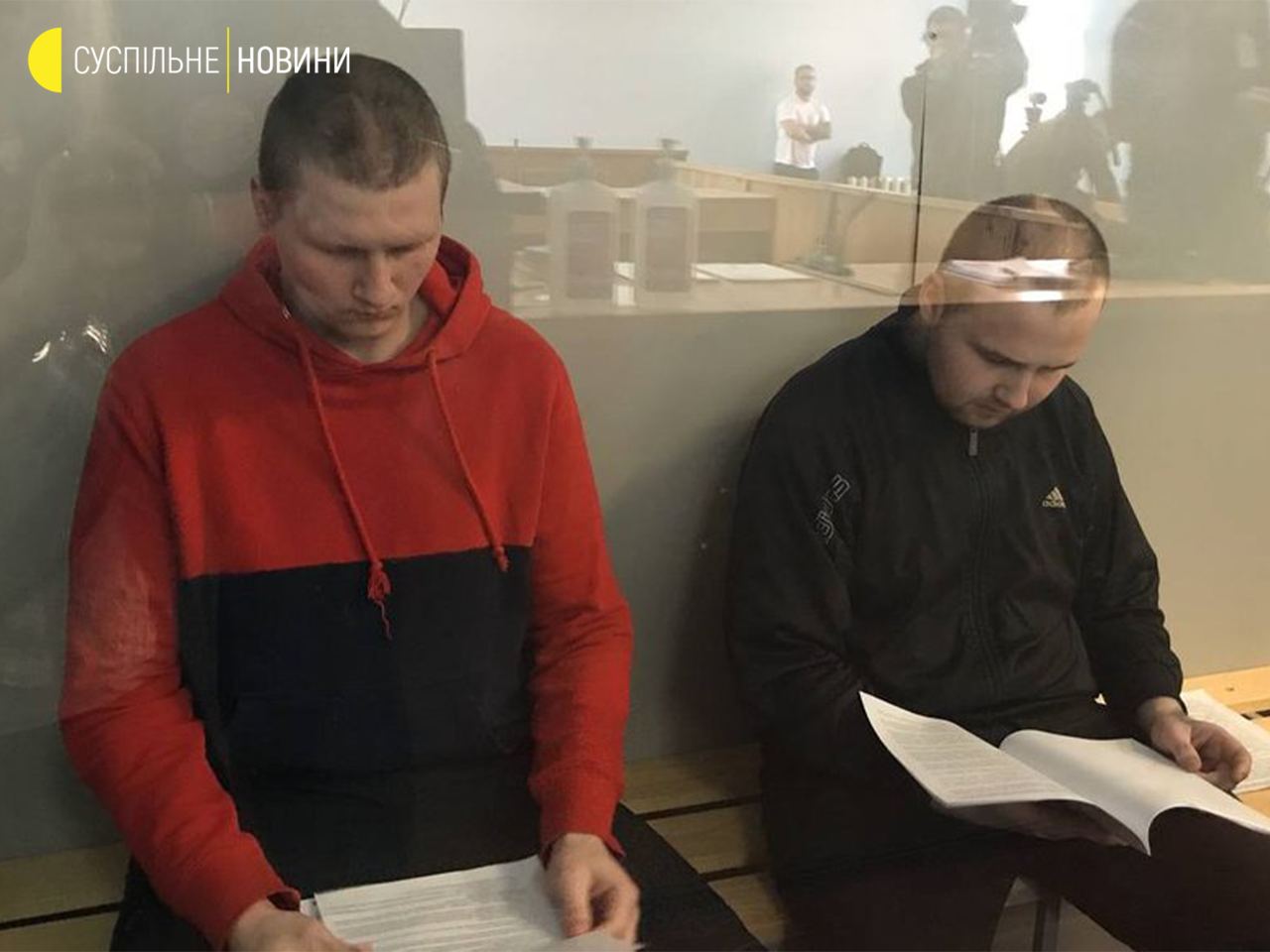 Two russian servicemen are charged with artillery shelling of civilian areas in the Kharkiv region. The attacks damaged residential buildings and infrastructure. The suspects have admitted their guilt. They may face up to 12 years of imprisonment. Their advocates stated the soldiers were forced to obey the illegal orders.
13:05 As the General Staff of the Armed Forces of Ukraine informed, that trailed self-propelled howitzers FH70 155-mm caliber are using by Ukrainian artillerymen. The General Staff of the Armed Forces of Ukraine spread on Facebook photos'Operational Command "West".
"Trailed self-propelled howitzers FH70 155-mm caliber are already destroying the enemy on the front line. Thanks to the semi-automatic projectile loader, a trained crew can fire up to 6 shots per minute, almost every 10 seconds. The FH70 has its own 1,700 cc Volkswagen engine, which feeds the hydraulics of the gun when it is put into combat condition or rolled up. In addition, this engine allows the FH70 to move independently, without a tractor, for a range of up to 20 km at low speed. That is, the FH70 is a trailed, but still self-moving howitzer." – posted on Facebook.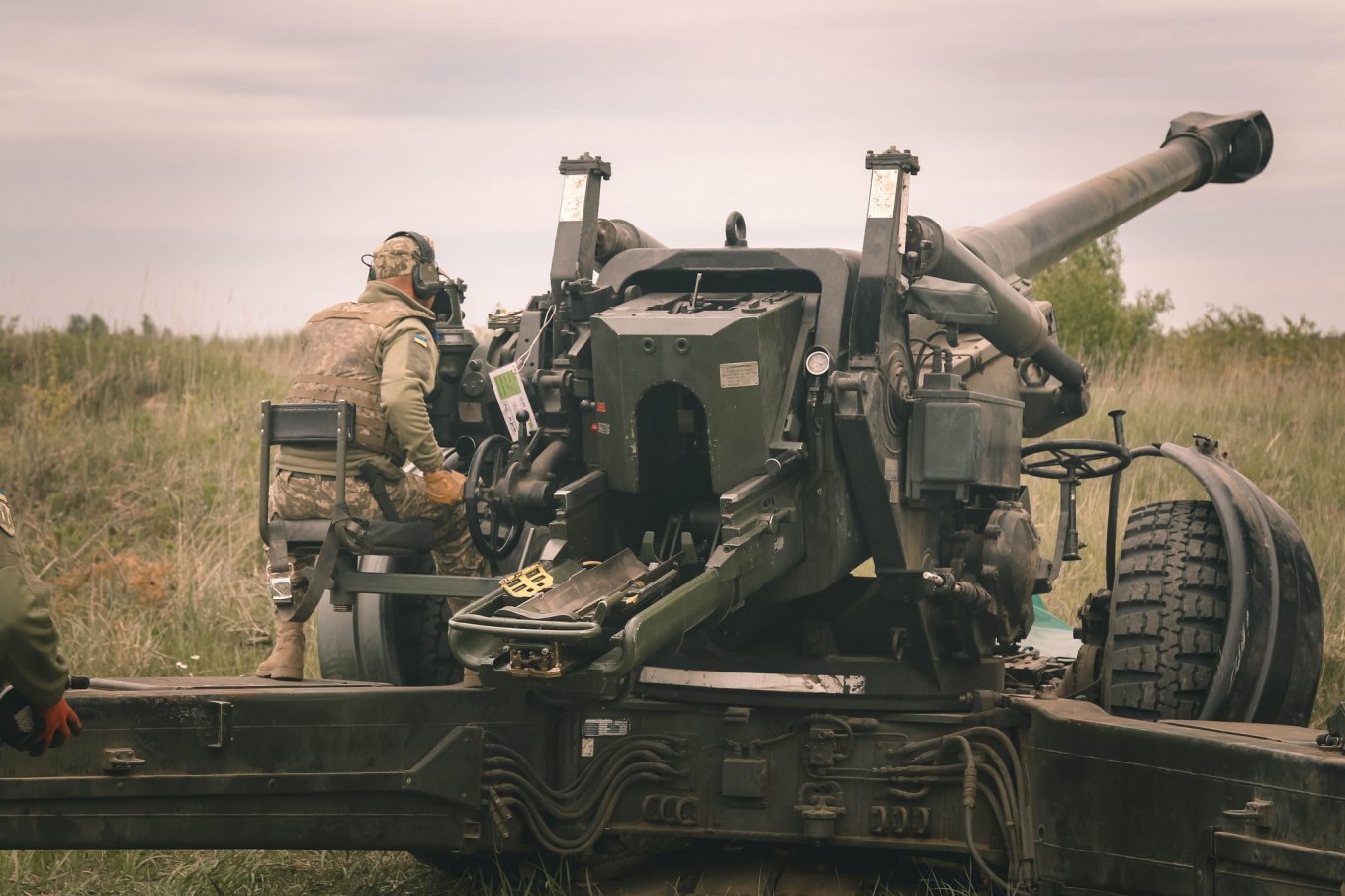 As Defense Express informed before, Italy planed to supply the Ukrainian Armed Forces with the towed howitzer FH70, which fires all standard NATO 155mm ammunition.
Read more additainal information in the material of Defense Express:
12:31 To help ensure accountability for crimes committed in Ukraine, the European Council on Thursday adopted new rules allowing Eurojust to preserve, analyze and store evidence relating to core international crimes, including war crimes, crimes against humanity and genocide.
That's according to the European Council's press service, Ukrinform reports.
The new rules will allow Eurojust to:
Store and preserve evidence relating to war crimes, including satellite images, photographs, videos, audio recordings, DNA profiles and fingerprints and
Process and analyze this evidence, in close cooperation with Europol, and share the information with the relevant national and international judicial authorities, including the International Criminal Court
Read more additainal information in the material of Defense Express:
12:00 Russian invaders have installed 12 large TV screens on the streets in the seized city of Mariupol to broadcast Russian propaganda.
The relevant statement was made by Advisor to Mariupol Mayor Petro Andriushchenko on Telegram.
"The occupation authorities have actively started to 'improve the lives' of Mariupol residents. Not so much in reality as in conviction. Yesterday, Russian occupiers launched three mobile propaganda vehicles and additionally installed twelve 75-inch TV screens across crowded public areas, such as humanitarian aid hubs, paperwork offices and water access points," Andriushchenko wrote.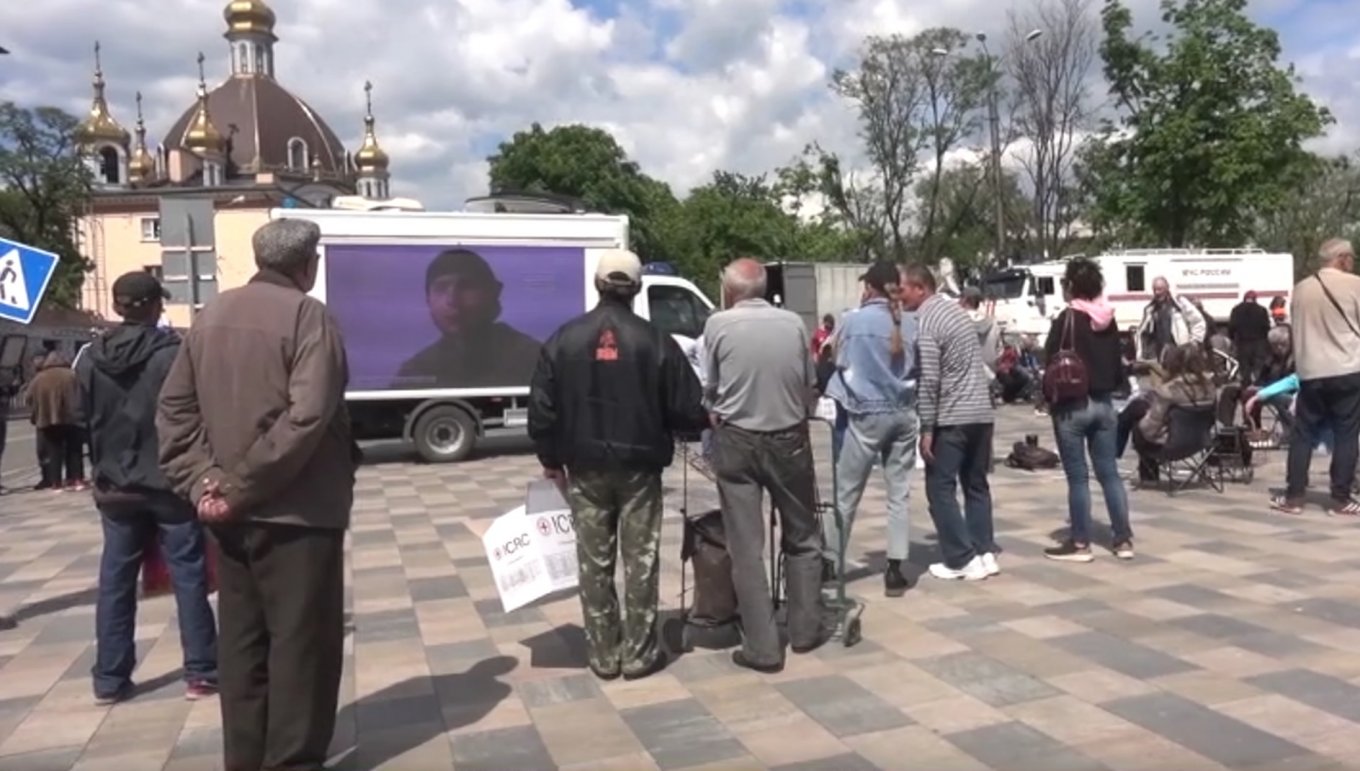 According to Andriushchenko, as Russian invaders have nothing to feed people with, they begin to feed them with lies, which is an extremely cynical practice.
11:23 According to the Vadym Skibitskyi, a representative of the Defense Intelligence of the Ministry of Defense of Ukraine, statement, the regrouping of Russian troops in the Kherson region and in the occupied areas of Zaporizhzhia Oblast, as well as the construction of an additional defense line indicate Russia's intention to gain a foothold in these territories.
"In Kherson Oblast, in the occupied territory of Zaporizhzhia Oblast, we see a strengthening of their position through the movement of troops from the territory of the Crimean Peninsula. And this is a transit from the Russian Federation. Accordingly, we see what a powerful deployment of troops Russia is making in the occupied territories of southern Ukraine.
We see that since the beginning of May, the occupying forces have begun to strengthen their defenses. Appropriate engineering structures are being prepared: not one, not two, but now the third line of defense is being built.
It is these military aspects and military indicators that indicate Russia's intention to seize and hold these territories." – said Skibitskyi.
Read more additainal information in the material of Defense Express:
11:00 The General Staff of the Armed Forces of Ukraine has published a new summary of total combat losses of the enemy from 24.02 to 26.05. Find them in an infographic by Defense Express:
So far, the list of the enemy's combat losses is the following:
Personnel - more 29600 (+150),
Tanks ‒ 1315 (+10) units,
APV ‒ 3235 (+22) units,
Artillery systems – 617 (+11) units,
MLRS – 201 (+0) units,
Anti-aircraft warfare systems – 93 (+0) units,
Aircraft – 206 (+0) units,
Helicopters – 170 (+0) units,
Vehicles and Fuel tanks – 2225 (+8) units,
Boats / cutters – 13 (+0) units,
UAV operational-tactical level – 502 (+11) units,
Special equipment – 47 (+3),
Cruise missiles - 114 (+2).
Russian enemy suffered the greatest losses (of the past day) at the Avdiivka direction.
Data are being updated.
10:10 A total of 240 children have been killed and over 436 injured in Ukraine since the Russian invasion started.
The relevant statement was made by the Ukrainian Prosecutor General's Office on Telegram, an Ukrinform correspondent reports.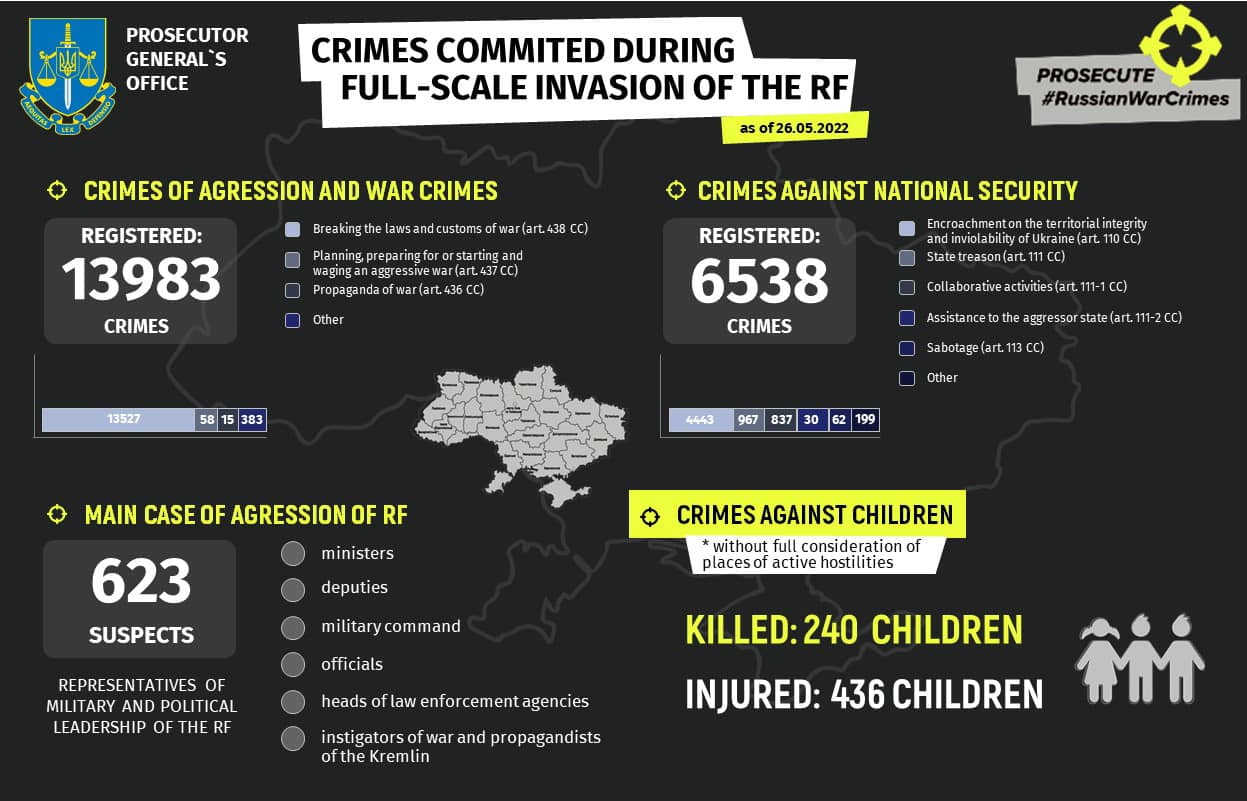 "As of May 26, 2022, over 676 children in Ukraine were affected by the Russian armed aggression. According to the data from juvenile prosecutors, 240 children were killed and over 436 injured," the report states.
Read more additainal information in the material of Defense Express:
09:40 The UK Defense Intelligence: Russia has failed to use elite units in Ukraine, they have suffered significant losses. This includes the attempted advance on Kyiv via Hostomel Airfield in March, the stalled progress on the Izium axis since April, and the recent failed and costly crossings of the Siverskyi Donets River.
Russian doctrine anticipates assigning the VDV to some of the most demanding operations. The 45,000-strong VDV is mostly comprised of professional contract soldiers. Its members enjoy elite status and attract additional pay.
The VDV has been employed on missions better suited to heavier armoured infantry and has sustained heavy casualties during the campaign. Its mixed performance likely reflects a strategic mismanagement of this capability and Russia's failure to secure air superiority.
The misemployment of the VDV in Ukraine highlights how Putin's significant investment in the armed forces over the last 15 years has resulted in an unbalanced overall force. The failure to anticipate Ukrainian resistance and the subsequent complacency of Russian commanders has led to significant losses across many of Russia's more elite units, — the review said.
Read more additainal information in the material of Defense Express:
09:05 The General Staff of the Armed Forces of Ukraine has released an operational update on the state of warfare as of 06.00 on May 26, 2022. russian enemy does not stop conducting offensive operations in the Eastern Operational Zone and continues to launch missile and air strikes on infrastructure facilities in Ukraine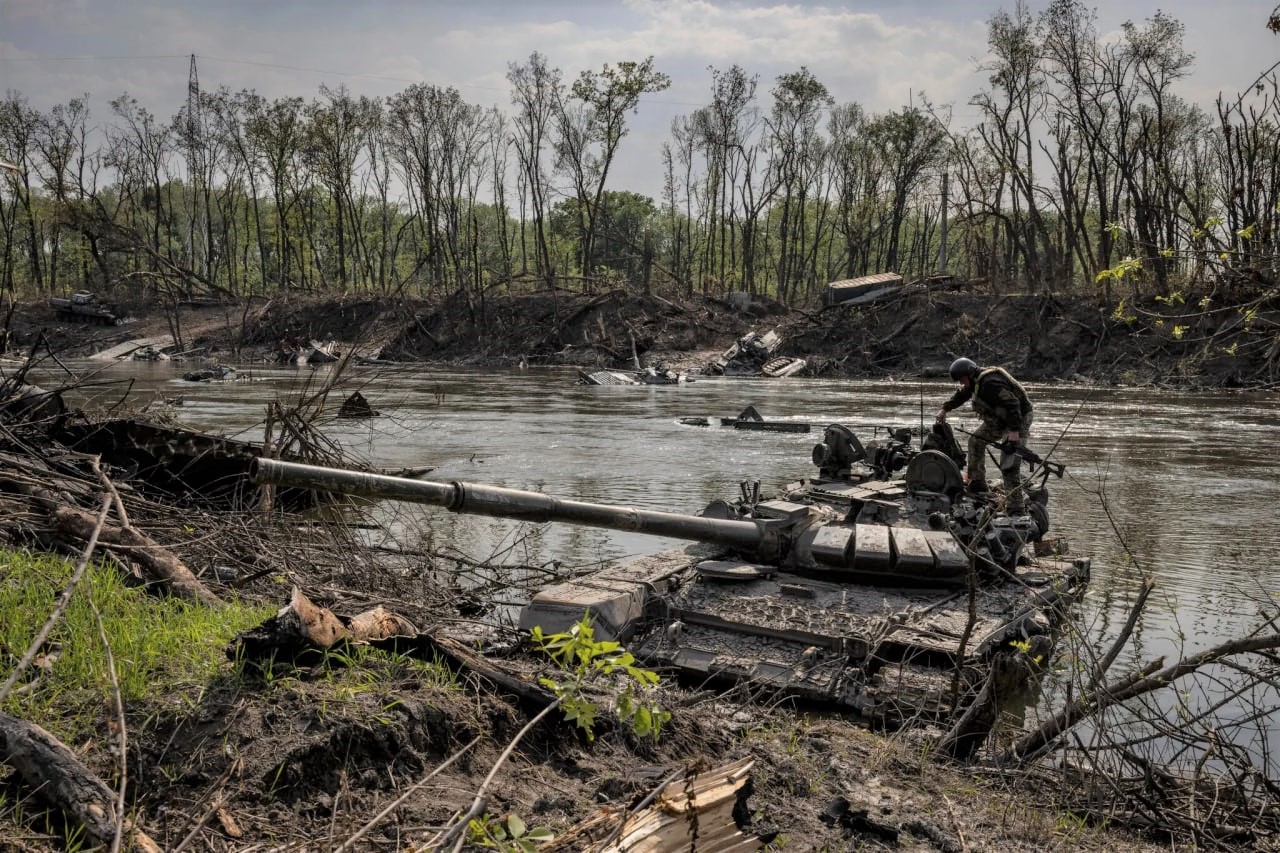 Read more additainal information in the material of Defense Express:
08:45 In the Kryvyi Rih district of the Dnipropetrovsk oblast, the occupiers fired artillery at the Apostolove community. "People were not affected," said Valentyn Reznichenko, head of the oblast.
08:17 European Union states have reported the freezing of about 23 billion euros ($24.5 billion) of assets of the Russian Central Bank. "About 23 billion euros had been frozen in the EU since the start of the war in Ukraine in February, a figure that is dwarfed by the $100 billion frozen by the United States," EU Justice Commissioner Didier Reynders told a news conference, Reuters reports.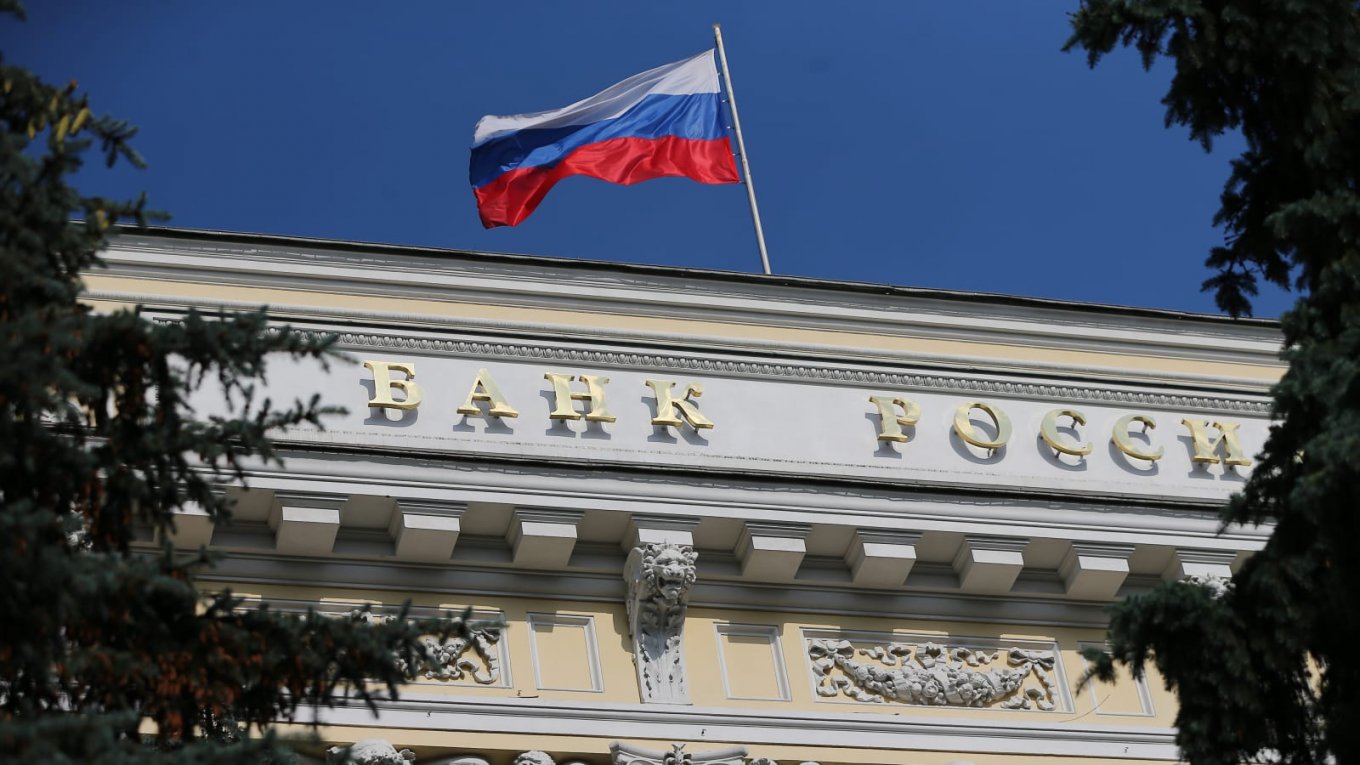 In addition to that, EU countries have also frozen about 10 billion euros of physical assets, such as yachts and villas, linked to oligarchs and officials with ties to the Kremlin, Reynders said.
Earlier, Russia publicly stated that Western sanctions had frozen about $300 billion of its central bank assets around the world.
07:20 The Institute for the Study of War said in its May 25 assessment that the intensity of Russian artillery and air attack, combined with the massing of Russian forces from elsewhere suggests Russia may start its offensive on Sievierodonetsk prior to cutting off Ukrainian ground lines of communication. Russia "may need to conduct a ground offensive on Sievierodonetsk in the upcoming days to maintain their pace after committing a significant portion of personnel, artillery, aviation, and logistics to the front," the ISW wrote.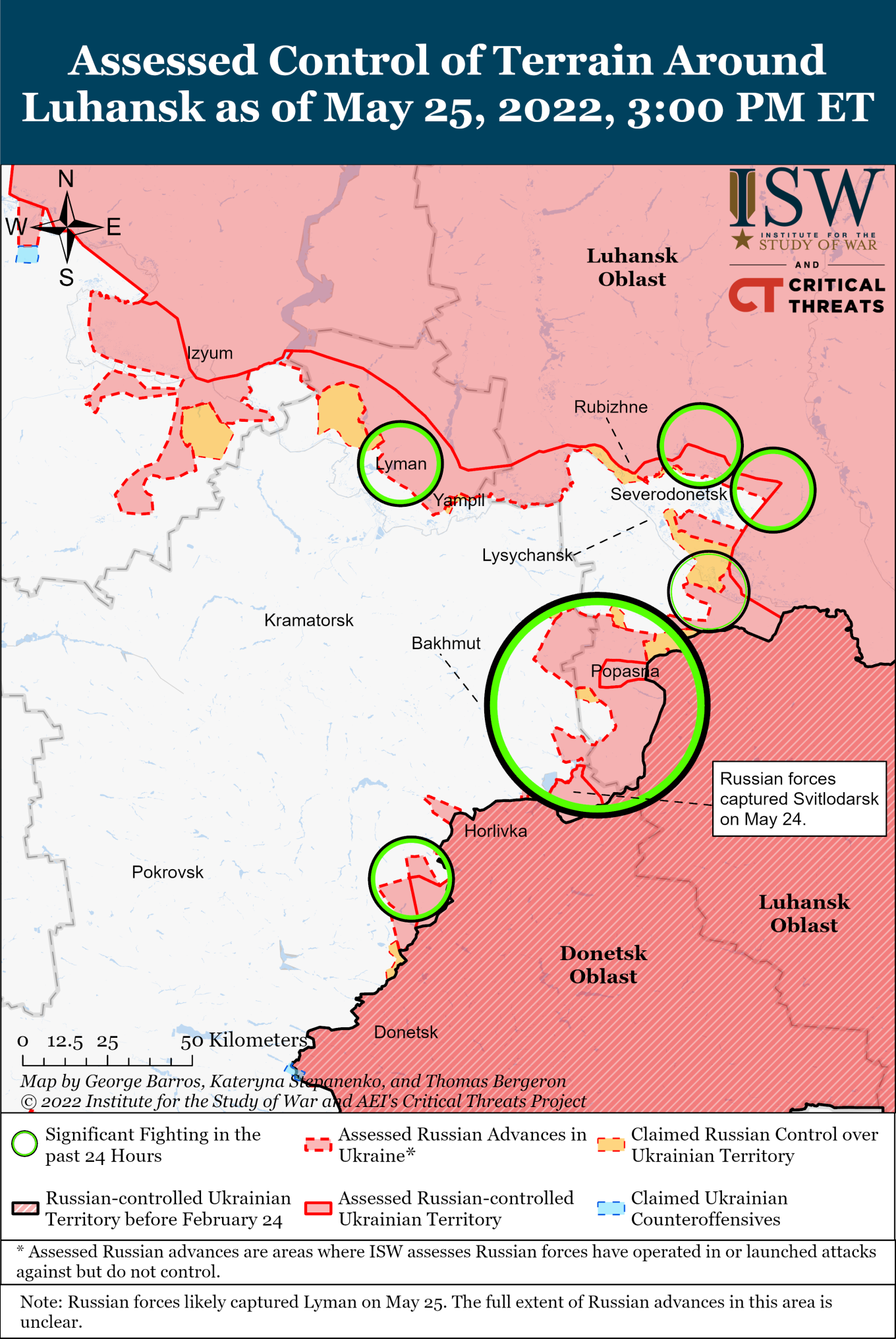 06:55 A small armored artillery boat of the Ukrainian Navy, captured by the Russians in Berdiansk at the beginning of the full-scale invasion, was spotted near Zmiinyi Island.
"One of the small armored artillery boats of the Ukrainian Navy, captured by ruscists in Berdiansk at the beginning of the invasion, was spotted near Zmiinyi Island," the Operational Command "South" posted on Facebook.
The command considers that the enemy is likely to try to use the boat, flying the Ukrainian flag, in its provocations with the shelling of foreign civilian vessels and, perhaps, coastal areas of Ukraine and other countries of the Black Sea region.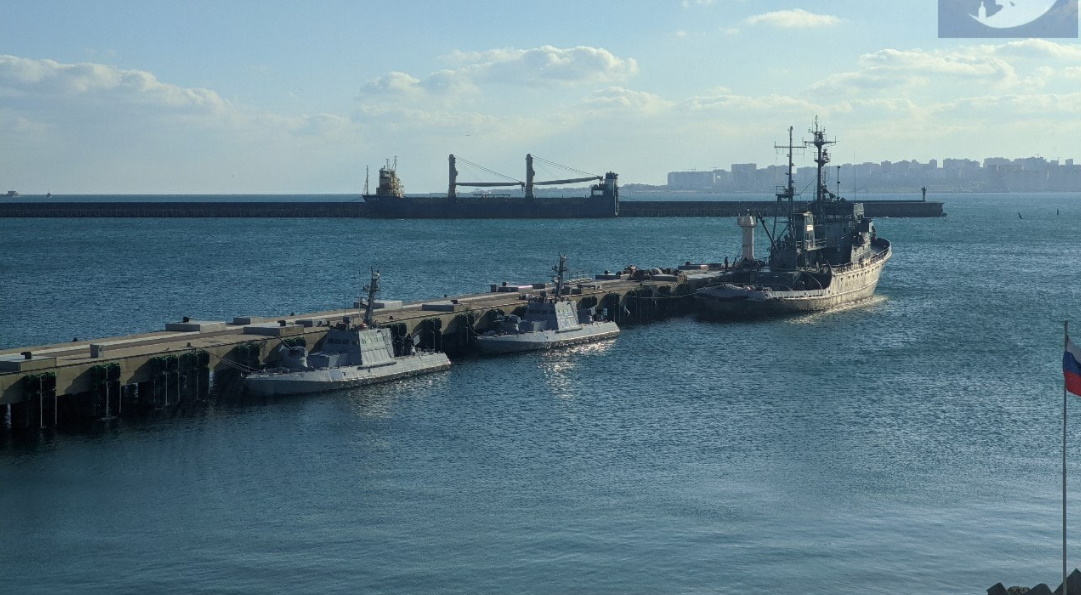 04:20 On Wednesday, May 25 two russian cruise missiles, five Orlan-10 unmanned aerial vehicles were shot down. At least ten units of the occupiers' military equipment were destroyed by strike aircraft of Ukraine's Air Force
The relevant statement was made by the Air Force Command of the Armed Forces of Ukraine on Facebook
Enemy air presence around Ukraine's borders is growing, but russia's aircraft are not actually entering the airspace controlled by Ukraine's air defenses, the statement reads.
According to the statement, the occupiers continued to fire cruise missiles at Ukraine on Wednesday, May 25. At about 8 p.m., Tu-22M3 long-range bombers fired missiles at task groups of the Armed Forces of Ukraine in the Donetsk and Luhansk directions. Also, the occupiers' missiles flew towards Ukraine and from the south.
Find more details on the theme in a publication by Defense Express:
Ukraine's Air Force Eliminated Enemy Company Tactical Group, Shot Down Two Cruise Missiles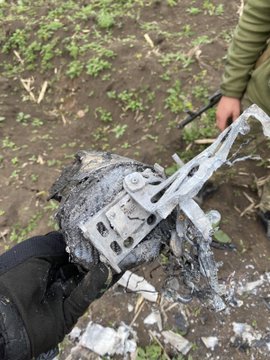 02:30 Drone footage has illustrated the damage of a missile attack on a train facility in Pokrovsk, in the Donetsk region.
Taken on Wednesday, the video shows the aftermath of the strike, which wrecked buildings and infrastructure.
It comes as Ukrainian officials said Russian forces have increased their assault on two key towns in the Donbas region.
01:20 EU, UK, US set up advisory group to help Ukraine investigate Russia's atrocities.
The Atrocity Crimes Advisory Group (ACA) will support the war crimes units of Ukraine's Prosecutor's General Office in its investigation and prosecution of war-related crimes, according to the British government. "The ACA will reinforce current EU, US and UK efforts to further accountability for atrocity crimes in the context of Russia's ongoing war of aggression against Ukraine," the U.K. government said.
Find more details on the theme in a publication by Defense Express: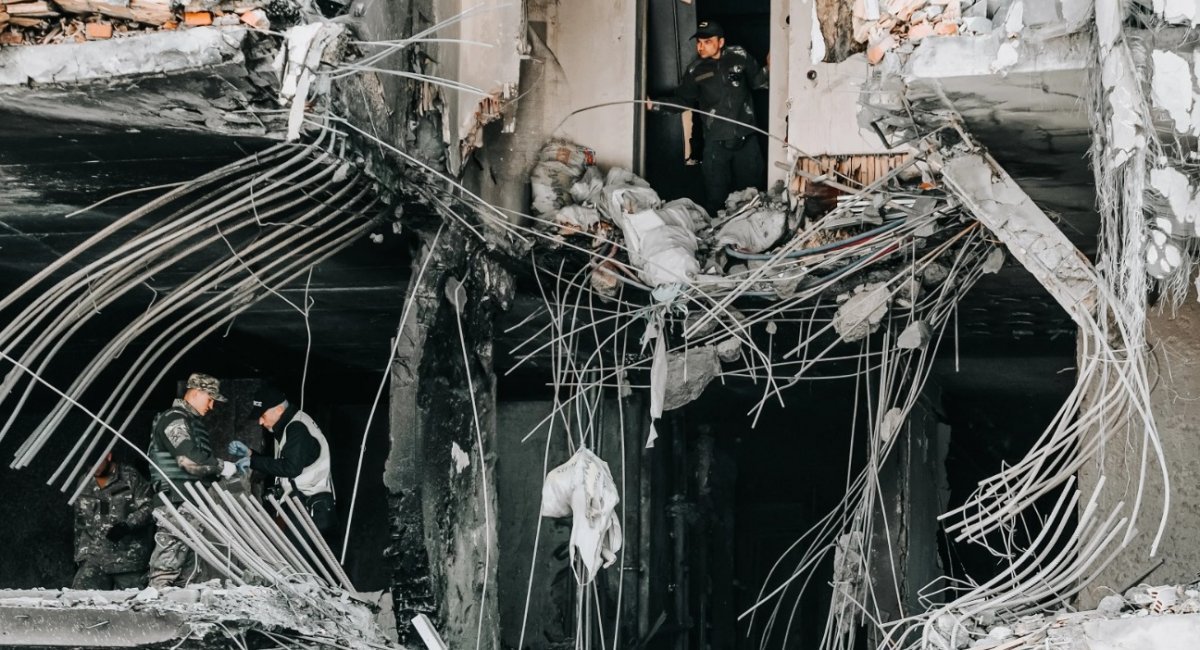 00:35 Israel turns down US request to approve missile supplies to Ukraine.
Israel has rejected a U.S. request to allow Germany to send Spike anti-tank missiles to Ukraine, Israely media source Axios reported on May 25, citing U.S. and Israeli officials.
Spike missiles are produced in Germany with Israeli technology under an Israeli license. Since the beginning of Russia's large-scale invasion of Ukraine in February, Israel has taken a neutral stance and refused to supply weapons to Ukraine.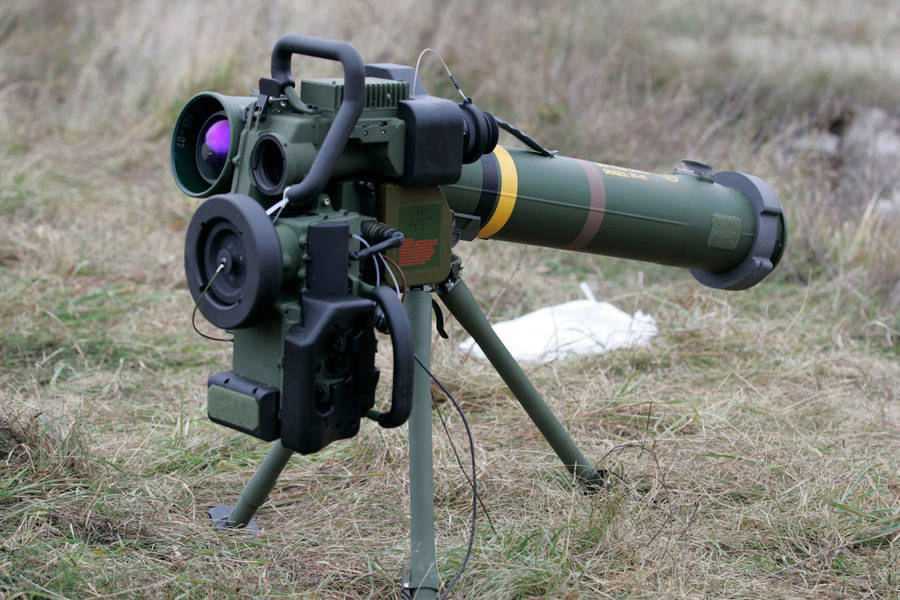 00:15 Ukraine's Prime Minister Denys Shmyhal: Russia's war destroyed or damaged over 200 factories and large enterprises in Ukraine. As Prime Minister of Ukraine, Denys Shmyhal, stated during a discussion at the Ukrainian House at the World Economic Forum in Davos on Wednesday, Ukraine will also need to restore 12 airports, more than 1,000 educational institutions, and almost 300 bridges and overpasses that have been damaged, destroyed, or seized as a result of Russia's war against Ukraine.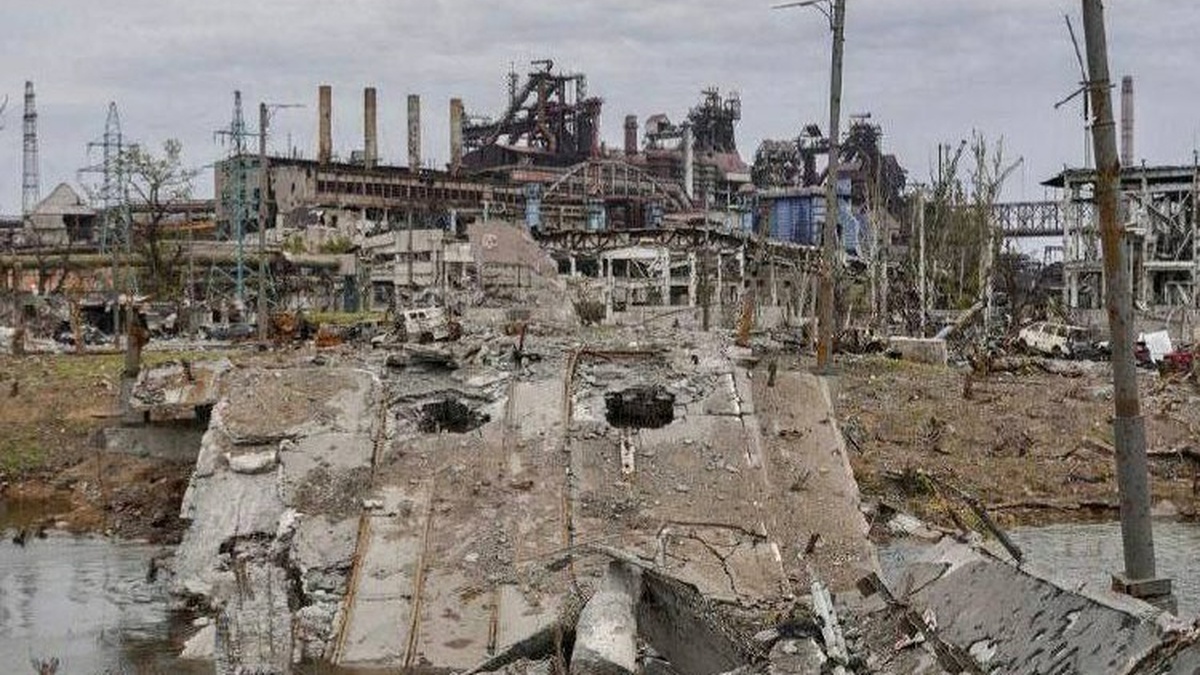 00:05 Ukrainian troops acting as a part of Joint Forces Operation (JFO) Group continue to conduct a defense operation in a certain area of responsibility in the Donetsk and Luhansk areas. Defenders of Ukraine repulsed 10 enemy attacks, inflict losses on invaders in manpower and equipment on Wednesday, May 25.
The relevant statement was made by the Joint Forces Operation Task Force on Facebook.
Along the entire line of defense, the enemy is using combat aircraft, multiple rocket launchers, large-caliber barrel artillery, tanks, various types of mortars, and launches missile and bomb strikes on civilian infrastructure and peaceful residential areas.
Find more details on the theme in a publication by Defense Express: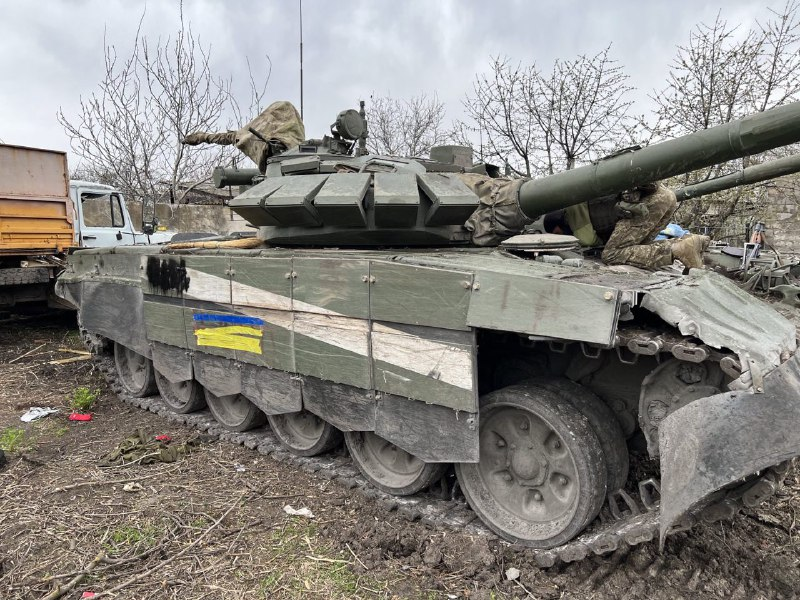 Read more: Day 91st of War Between Ukraine and Russian Federation (Live Updates)
---
---