The "hard-line" option calls for moving a warship into the Black Sea, or redeploying some of the CF-18 fighter jets currently based as part of NATO Air Police mission in Romania.
This is according to a report in the Globe and Mail, citing sources with knowledge of the deliberations.
Read more: US Administration Considering Sending Lethal Weaponry, Including Mi-17 Helicopters, Stinger Missiles, and Javelin Anti-Tank Missiles to Ukraine Amid Fears of Potential Russian Invasion
The other, or "light" option would be to deploy hundreds of additional troops to support the Canadian soldiers already in Ukraine on the UNIFIER training mission, the report says.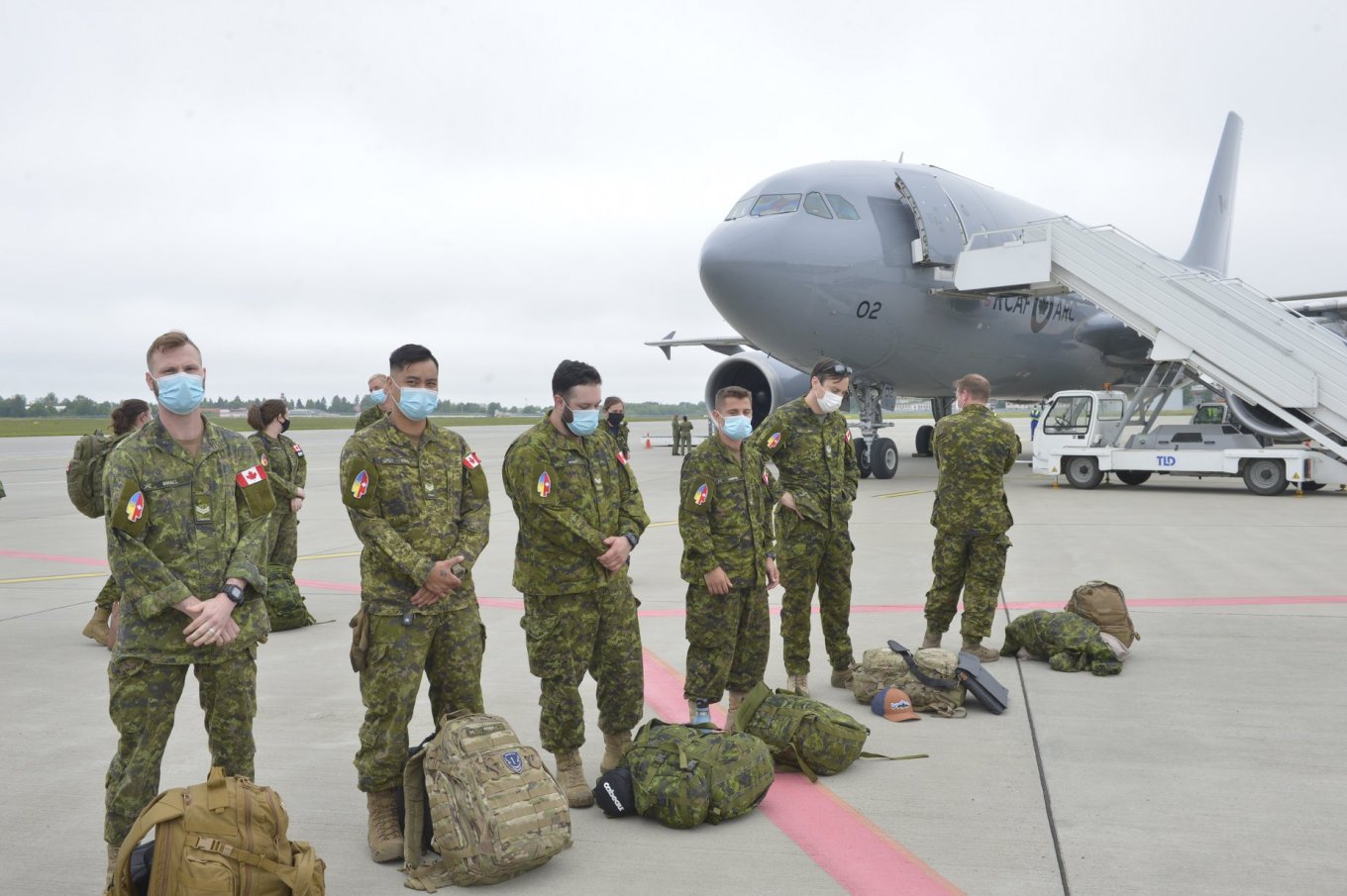 Ukraine's Foreign Minister, Dmytro Kuleba told a news briefing on November 22 that "right now there is no talk of foreign [military] forces fighting for Ukraine".
Meanwhile, RCAF CF-18 Hornet fighter jets from the Operation REASSURANCE's Air Task Force Romania were flying joint missions with Ukrainian Air Force crews during Rapid Trident 2021 and Joint Efforts 2021 military exercises held in late September in Ukraine.
The core of the Royal Canadian Navy fleet is made up of 12 Halifax-class patrol frigates. The Halifax-class frigate has the following principal characteristics:
full displacement -- 4,770 t;
overall length – 134.1 m;
beam – 16.4 m;
speed -- >30kt;
range at 15 kt -- ≤ 7,000 nm;
armaments – guns (Bofors 57mm mk2 GWS, 20 mm Phalanx CIWS and 50 Cal Machine Guns); surface-to-surface missiles (8x Harpoon); surface-to-air missiles (16x Sea Sparrow); torpedoes (324 mm Mk 46); and 1x CH-124A Sea King/C-148 Cyclone helicopter.
crew – 225, including 25 officers;
According to a situation map published by the Ukrainian military, Russia now has 94,000 troops – backed by some 1,200 tanks and 330 warplanes, plus other equipment – stationed along its frontiers with Ukraine.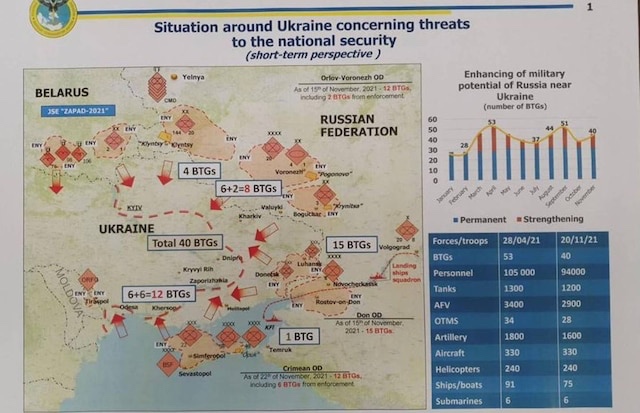 Read more: Russia Again Sparks Invasion Concerns as it is Moving its Troops and Weaponry Closer to Ukraine's Border
---
---