As has been revealed by the Canadian edition of Le Devoir, the manufacturer of An-225 Mria, the world's largest aircraft to date, is willing to design and conduct the final assembly of a configuration of its An-74 transport in Quebec.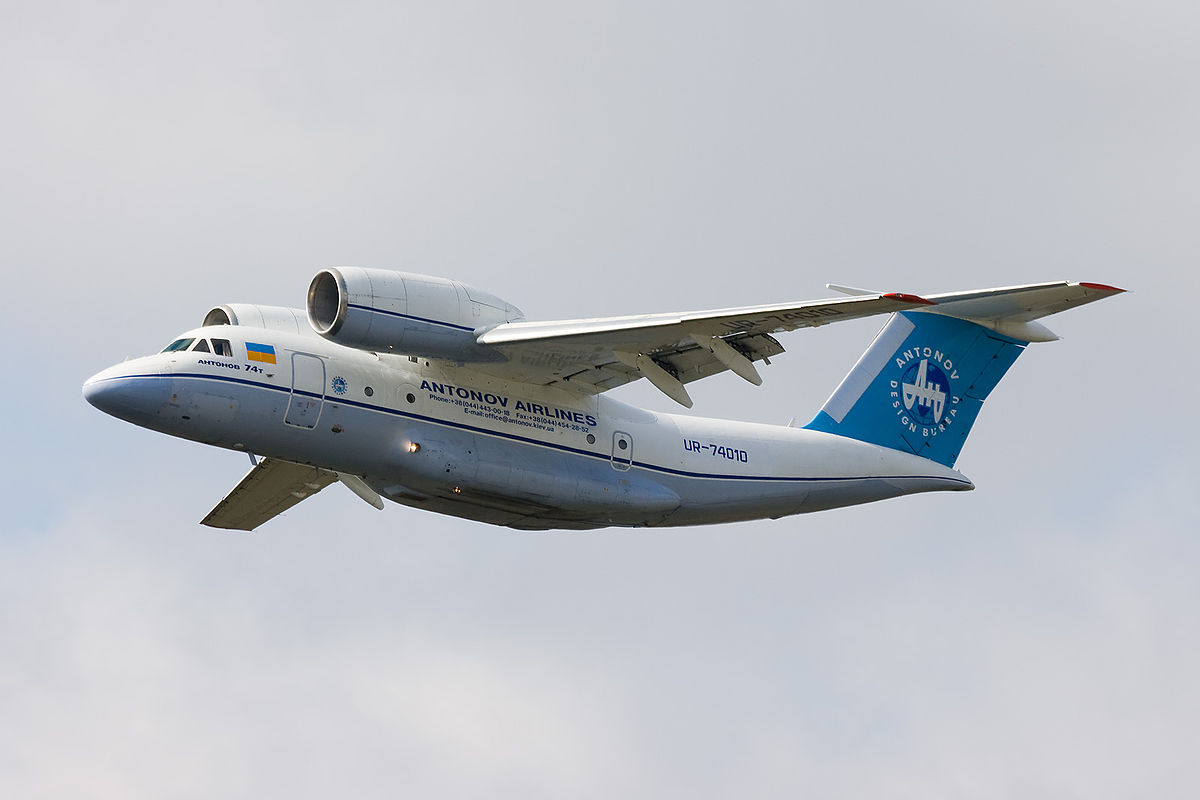 "Without further ado, this leading corporation set up a Canadian subsidiary in March and is now seeking political and financial support from the Quebec government to start a business in the province." - writes Le Devoir.
Read more: Antonov to Revitalize its Heavy HALE UCAV Project
In March, the Ukrainian state-owned company created its Canadian subsidiary, Antonov Aircraft Canada, which is headquartered in downtown Montreal and is now trying to lay the foundation for formal cooperation between the Ukrainian government and the Quebec Ministry of Economy and Innovation to be able to design and assemble the cargo plane in the province, according to the Canadian newspaper.
Developed in the late 1970s, the An-74 is a twin-engine cargo plane capable of flying up to 4600 kilometers at a speed of 560 km /h.
The Ukrainian company believes that the Canadian market will be promising for the An-74. "Take the Quebec area, for example, it's huge, and the only way to get to [and supply] certain regions is by air," says Desmond Burke Devoire, director of Gold Leaf Aviation, an Ontario-based company that represents Antonov in Canada.
While Mr. Burke uses the term "business aircraft", the AN-74 is nevertheless a cargo aircraft that has been used mainly for the transport of heavy cargo for military purposes. The air forces of Russia, Egypt, Kazakhstan and Iran have such aircraft in their fleets. In January, the Ukrainian government announced to be willing to resume production of the An-74 and add it to its fleet.
Antonov's intentions towards Quebec go beyond aeronautics, as the company also has interests in the railway sector: it is eyeing to get the support from the Quebec government and win contract competitions in Ukraine from Ukrzaliznytsia, Ukraine's state-owned railway monopoly, to modernize the latter' rolling stock fleet, the newspaper says.
According to Suzanne M. Benoit, president of Aéro Montréal, Quebec's aerospace industrial cluster, certification of an aircraft with Transport Canada could be a big problem.
"This is a very expensive process," she notes. "We are always trying to find aircraft manufacturers. Even though Antonov does not have the status like Airbus has, they have a lot of experience in the field of aircraft building in Ukraine".
In Ukraine, AN-74s are currently being manufactured at the Kharkiv Aircraft Plant. It was reported in late 2019 that Canadian companies had plans with regard to upgrading the airplanes built in Kharkiv, and Canadian investments in the "upgrade" and certification of the aircraft could amount to about $ 250 million.
Read more: Antonov Rolls out Fuselage for First of An-178-100P Transports Contracted for Delivery to Ukraine's Air Force
---
---