A certain excitement arose after the video, which appeared on social networks with an echelon of such tanks, they seemed to be heading in the direction of Ukraine. Therefore, there is a reason to talk about the tank specs of the PT-91 Twardy, based on the relevant publication of ArmyInform.
To begin with, Poland developed their PT-91 Twardy tank on the basis of the Soviet T-72M. But the production of the PT-91 took place after the liquidation of the Warsaw Pact, namely in the period of 1995-2002. A total of 232 tanks of this type were produced.
Read more: The National Guard of Ukraine Got Armed With 100mm MT-12 Rapira Guns (Photo)
The main armament, transmission and undercarriage were taken from the Soviet T-72M. And then the differences start to appear. For example, a Polish 12-cylinder S12U turbodiesel with a capacity of 625 kW (2300 rpm) was used as a power plant. This engine provides a speed of up to 70 km/h, and a range of up to 650 km. The French Savan-15T fire control system was installed at the very beginning of serial production. There is also a Radomka passive night vision device.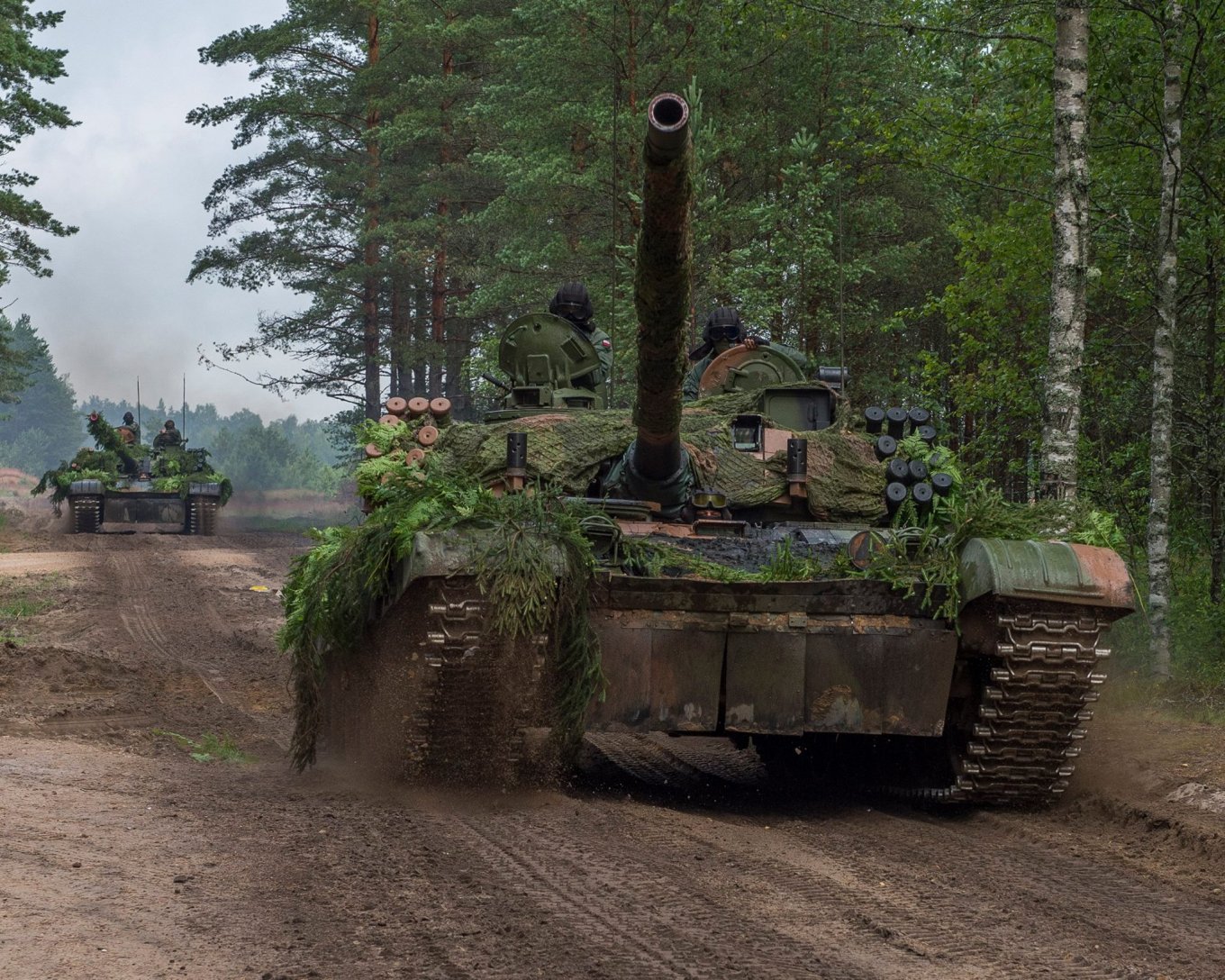 The PT-91 Twardy protection system deserves special attention. This tank has reinforced additional armor on the bottom under the driver's seat. At the same time, this combat vehicle is equipped with a 12-barrel 81-mm Khmara smoke grenade launcher and a single-barreled 80-mm Tellur anti-laser grenade launcher.
And most importantly, the PT-91 Twardy is equipped with the domestic active armor protection ERAWA. Such active armor consists of almost 400 protective blocks that cover the front part of the hull and the turret. The blocks are located almost without gaps between each other, they are equipped with a 1K2KS coating, which reduces the visibility of the tank in the infrared and radar ranges. ERAWA is generally believed to increase the survivability of the PT-91 Twardy tank by 30-70%, depending on the type of projectile.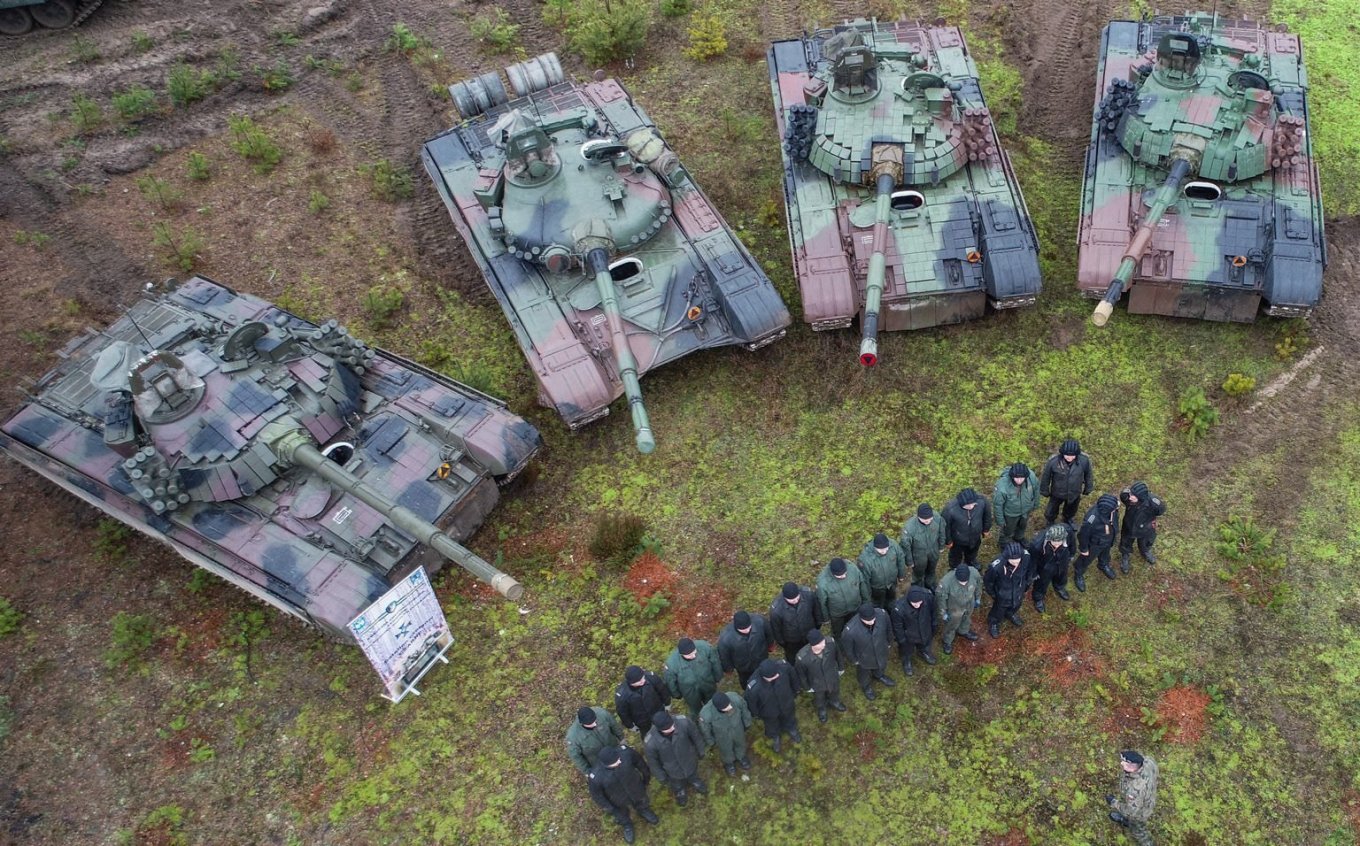 Such a protection system is a significant advantage compared to the same Polish T-72M1 and T-72M1R, which, before being sent to the front, had to be additionally equipped with protection systems, in particular, the Kontakt-1 dynamic protection system, obtained from the Czech defense company STV Group.
Read more: How Many HIMARS MLRS Ukraine Needs to Push Away russia's Army From the Occupied Territories
---
---