On the Facebook page the Ministry of Internal Affairs of Ukraine said that artillerymen of one of the brigades of the Northern Operational Territorial Unit of the National Guard of Ukraine received 100mm MT-12 Rapira anti-tank guns.
The servicemen of these guns have trained to destroy russia's armored vehicles and support the actions of Ukraine's mechanized units. They also arranged closed positions for conducting fire.
Read more: ​Ukrainian Gunmen Mounted a 12.7mm "Utyos" Machine Gun on a Pickup to "Bring Nightmare" to russians (Video)
Defense Express pays attention to several details that are not obvious at first glance. Before the war, the National Guard at least did not "reveal" that they had MT-12 guns at their disposal.
Therefore, Defense Express assumes that the National Guard of Ukraine received such weapons already during the war. And that is why the training of National Guard soldiers, who will use these anti-tank guns against the invaders in the future, is still ongoing.
Taking a closer look at the photo, we will see that the paint on these guns is new, and the camouflage pattern is not typical of the Armed Forces of Ukraine and other military formations of the country.
Previously, Defense Express also reported that the 36th separate marine brigade of the Ukrainian Navy received MT-12 Rapira anti-tank guns.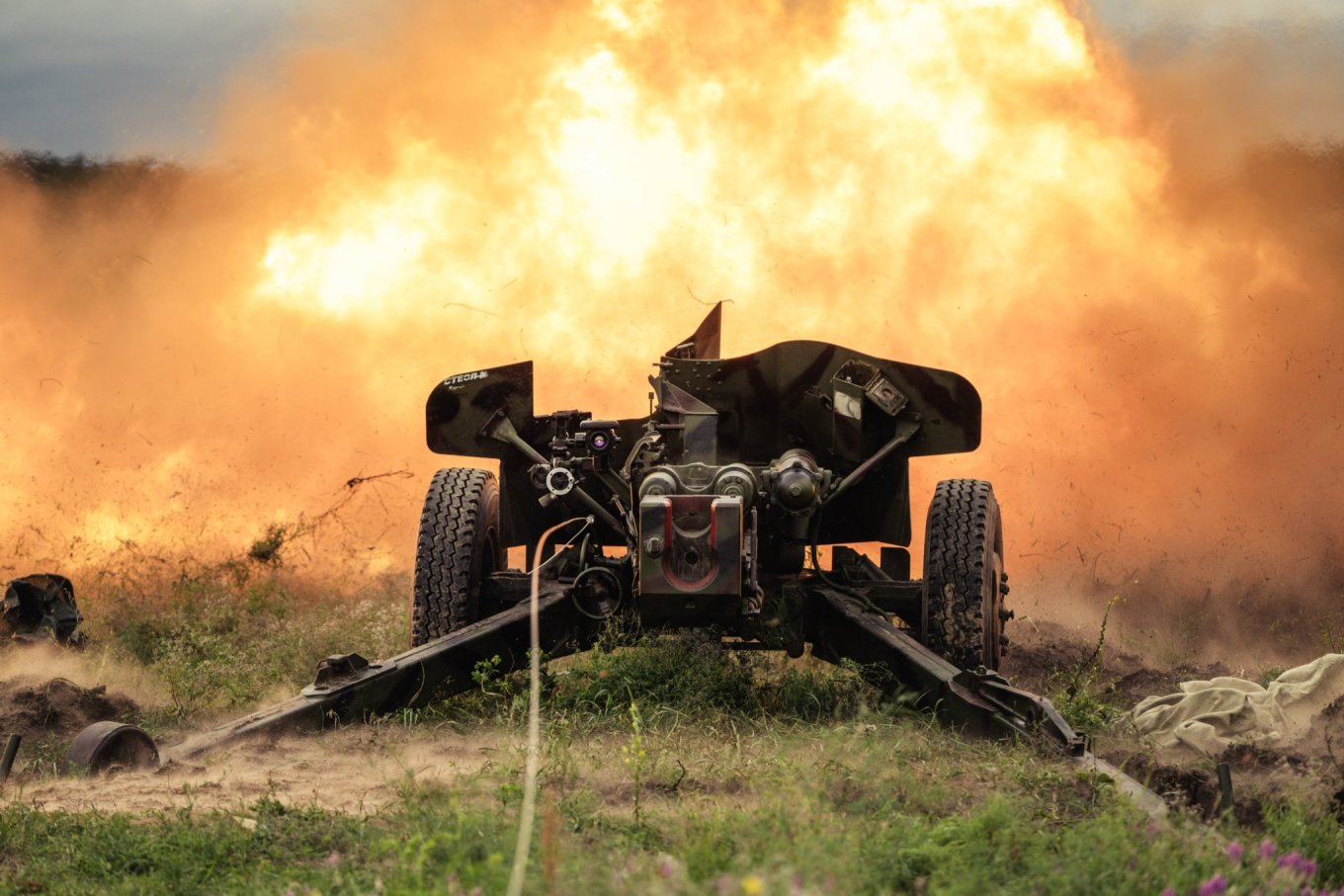 Read more: ​U.S. Give 4 More HIMARS Systems, Ukraine Needs 100 to Offence
---
---