The Western media continue to publish quite interesting video stories about the forces and means of NATO countries, which are additionally deployed by the Alliance amid the russian invasion of Ukraine and are directly aimed at restraining the Kremlin and preventing the implementation of its plans.
After reports of the deployment of the 2nd Brigade of the 101st Airborne Division to Romania near the border of Ukraine, the US Navy's aircraft carrier strike group, led by the nuclear-powered USS George H. W. Bush (CVN-77), is now in the spotlight.
Read more: ​Ukraine's General Staff Operational Report: Ukraine's Aviation, Artillery, Troops Continue Eliminate Occupiers
In the story of Sky News, it is directly noted that the crew of the aircraft carrier is training for war with the russian federation, but now the main task is to deter threats. Rear Admiral Dennis Velez, commander of the aircraft carrier group, is also quoted as saying that his fighters are "ready for any mission."
"We want the war [in Ukraine] to be over and to bring stability back to the region and have a peaceful and stable Europe - but, for us, we are ready," Rear Admiral Dennis Velez stated.
Asked if that meant he was ready for war if necessary, the admiral said: "This ship, this strike group, our allies: we are ready for anything. We demonstrate that every day."
Also interesting is the fact that the aircraft carrier is under the direct command of NATO and takes part in operations under the code name "Neptune". The very interesting fact is that this is only the third case since the end of the Cold War.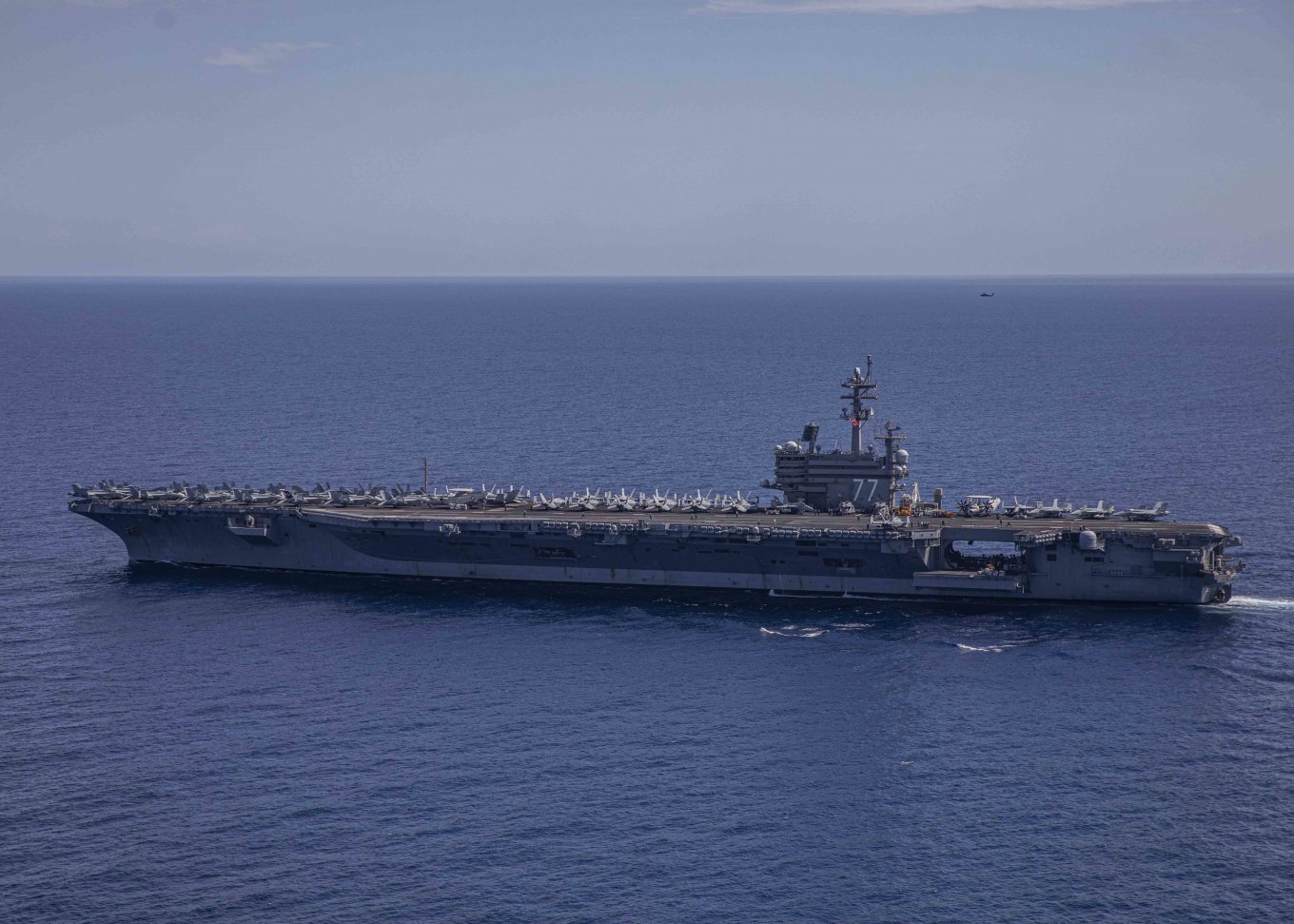 It is also interesting that the placement of an aircraft carrier group in the Mediterranean Sea does not mean that the area of operations is limited only to this region. Some of the planes flew to Lithuania and Poland, where they operate together with other NATO planes, as well as warships in the north of Europe.
As Defense Express reported that The USA Officially Announced the Arrival Date of the NASAMS Air Defense System to Ukraine. We also wrote on What Forces Russia Now Concentrated Near Kherson and What It Is Actually Preparing For.
Read more: ​Western High-Precision Weapons Help Ukrainian Military Destroy russian Giant Self-Propelled Artillery
---
---