The journalist Kyrylo Ovsianyi published the first satellite images of the military base, mil.in.ua reports.
Defense Express reminds that yesterday, August 16, there were explosions at an ammunition depot near Dzhankoy in temporarily occupied Crimea.
Read more: Russians Present A Combat Robot of Own Development, But It Was Purchased On AliExpress. Lifehack: How to Disable It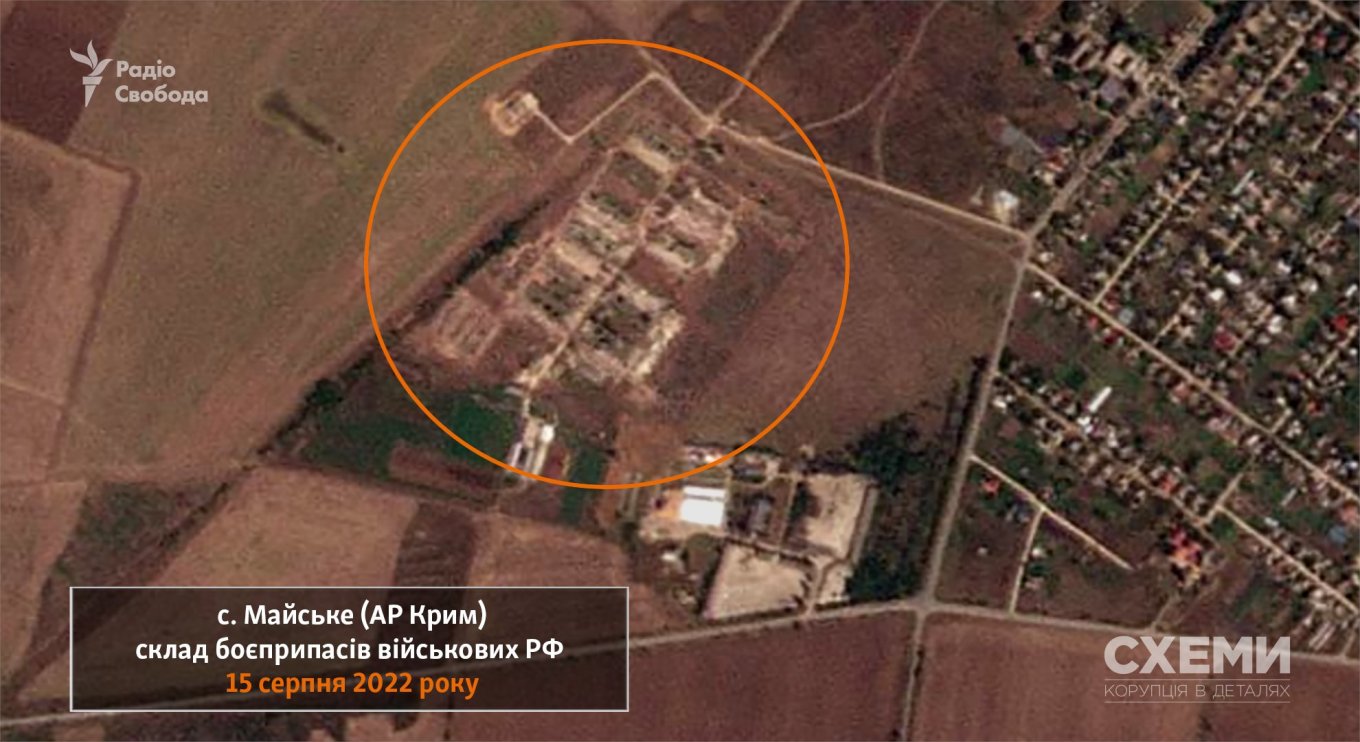 According to the given photo (as of August 15), the territory of the russian military unit is filled with objects that could be considered as military equipment or ammunition storage places.
In the next photo (as of August 16), all objects of the military base are destroyed or completely missing. There is still smoke seen rising above.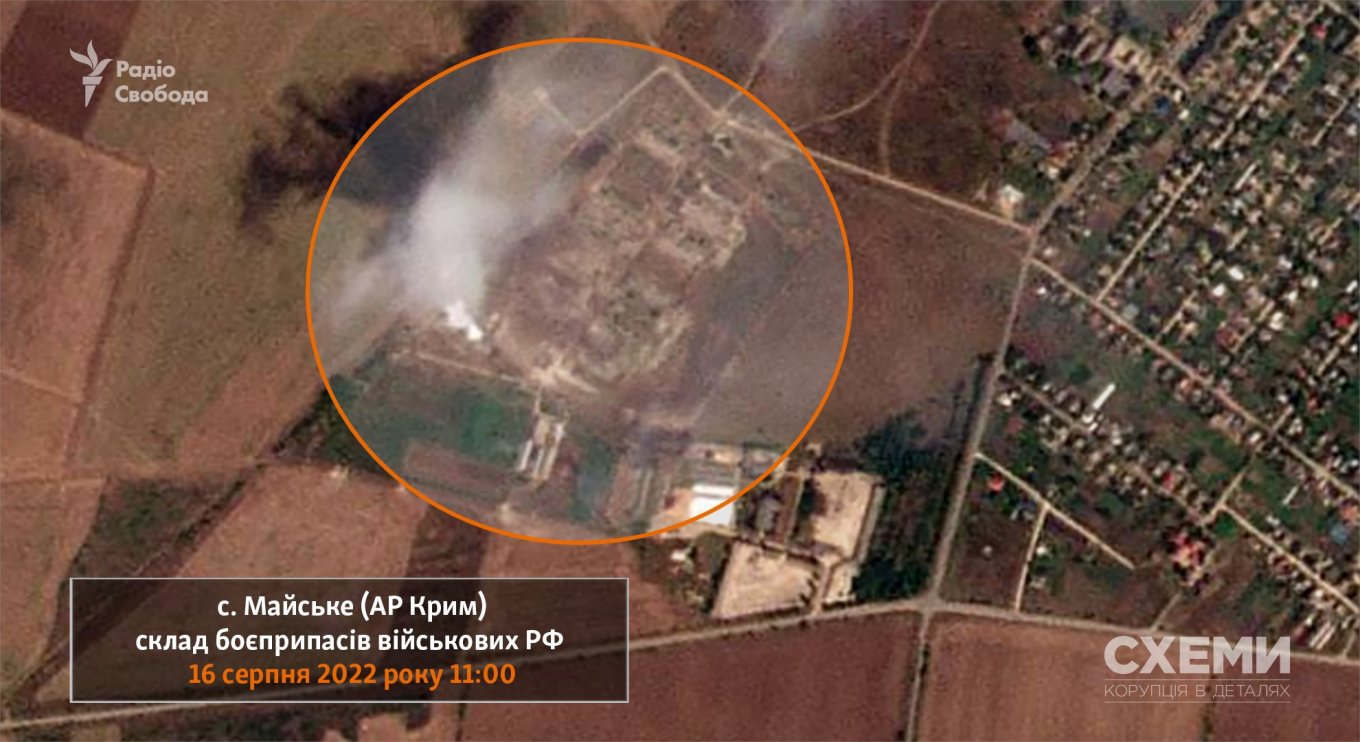 Russia's Ministry of Defense stated that these explosions near Dzhankoy occurred allegedly due to sabotage.
There's also a video been uploaded from the Azovsk railway station, not far from the explosion site.
There was different russian military equipment, in particular the Grad MLRS and various ammunition boxes. The date when this video was shot is unknown.
This railway station is considered to be the place where weapons and ammunition were loaded onto echelons to supply russian troops in Ukraine.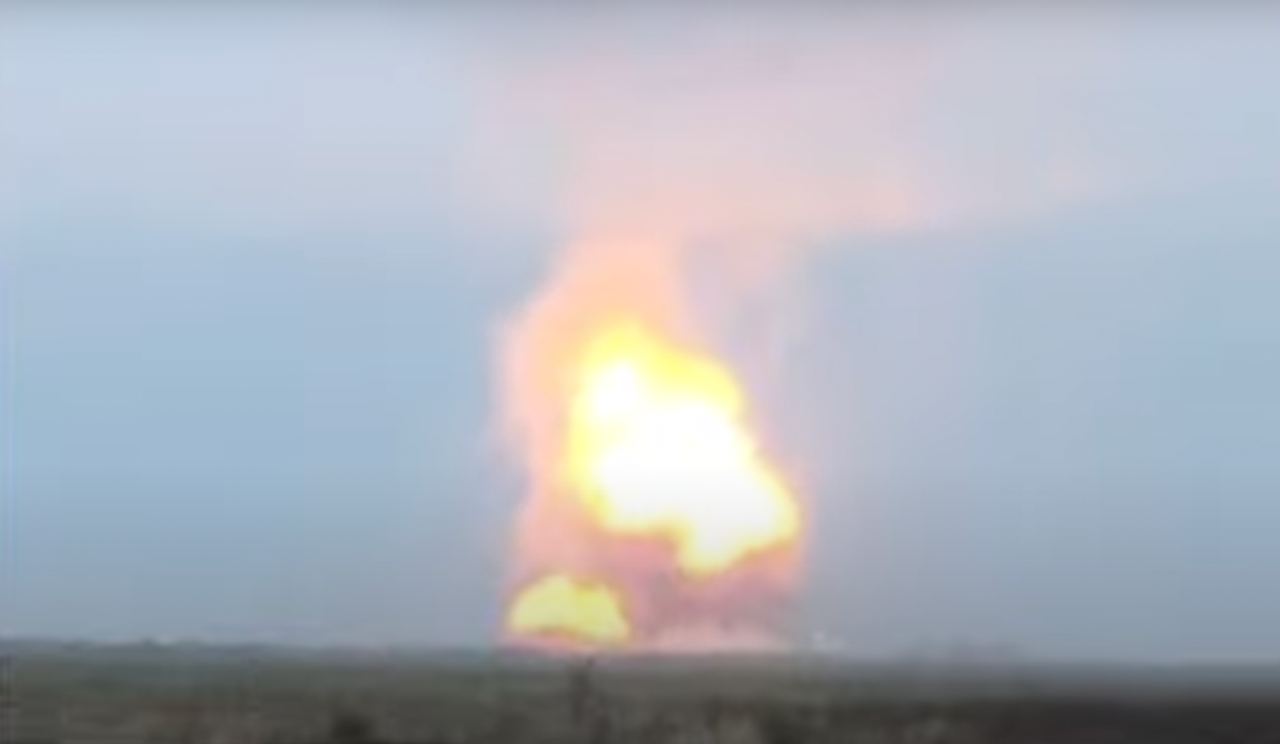 Soon, the New York Times published an article, citing a high-ranking Ukrainian official, that elite Ukraine's special forces unit was involved in this operation.
Also, a number of Ukraine's politicians hinted at the involvement of Ukraine in the destruction of the enemy's warehouse.
Read more: ​Canadian Instructors Arrive in the UK to Train Ukrainian Troops
---
---