The Boriv village council in the temporarily occupied part of the Kharkiv Oblast published a photo showing that a russia's column consisting of one specialized vehicle and one vehicle with a kung was trying to cross the Stary Oskil river, near the destroyed bridge. However, that's where this column got bogged down, says Dzerkalo Tyzhnya.
Taking a closer look at this photo, you see that in addition to the truck with the kung the occupiers drowned in Stary Oskol a vehicle similar to the REM-KS repair and evacuation vehicle. If the assumption is really correct, then it turns out like this is a rare vehicle for the Iskander missile complex to have been drowned in Stary Oskol.
Read more: ​What are Real russia's Losses After Explosions at Saki Military Airfield in Crimea
Defense Express previously reported in October 2021, the 1st Tank Army of the Western Military District was to receive the first REM-KS type vehicles. As the russians themselves stated, the specialization of REM-KS is maintenance, current repair in the field and further evacuation of special wheeled chassis for complexes of various purposes, in particular for Iskander missile complexes.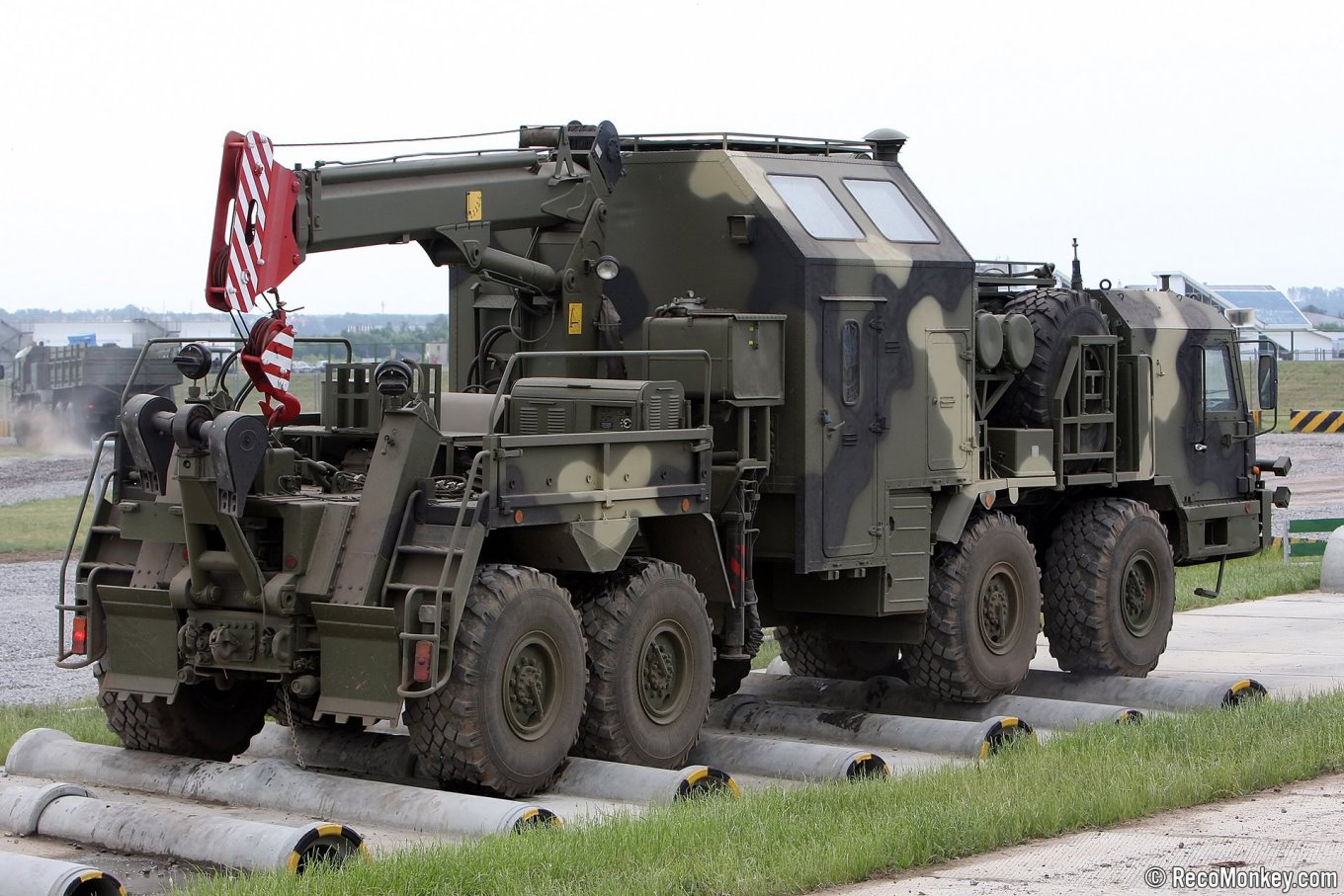 There hasn't been any confirmation that REM-KS is being used for intended purpose in Ukraine. Therefore, it seems that russians invented an unconventional use for machines of this type, which is to drag trucks with ammunition across rivers. However, as we can see, sometimes the russians get it wrong.
Read more: ​Ukraine's Military Aims 2 russian Ammunition Depots, Equipment Centers on the South of the Country
---
---