The effective, high-precision strike on the Saki airbase of the russian aerospace forces in the occupied Crimea near the village of Novofedorivka caused the greatest simultaneous losses of the Russian Federation in aviation during its existence.
Available satellite images "before and after" allow a fairly objective assessment of the scale of the impact. In particular, the superimposition of two images allows us to assess the fact that some allegedly visually surviving (on the satellite image!) planes were moved by the blast wave. And we are talking about planes with a "dry" weight of 20 tons.
Read more: ​Explosions at the russian Military Airfield in Crimea - Occupiers are Suiciding (Updated)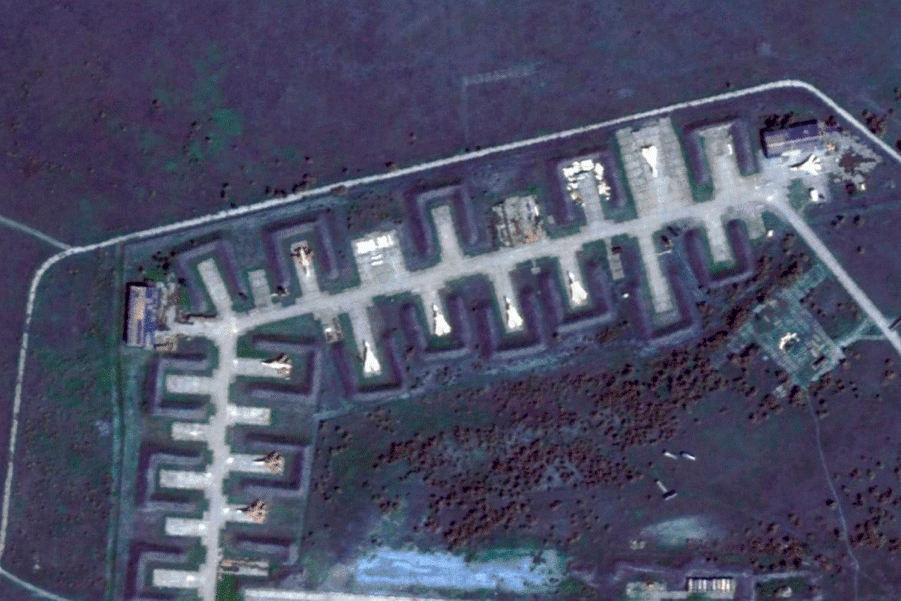 For example, in one allegedly surviving Su-24M, "problems" with the centering of the nose relative to the fuselage are visible, and the other collapsed on one side.

In another picture, it can be seen that the explosion gutted the buildings - it is quite easy to imagine what will happen to the plane, the fuselage of which is assembled from duralumin. It is also possible that when using such ballistic missiles as ATACMS or the Ukrainian "Sapsan" the explosion was airborne, which, at least partially, eliminates the protection of aircraft with the help of caponiers.
That is, all the aircraft at this airbase, which even visually appear to be intact, must go for inspection – when the performance of each unit and unit is checked and evaluated. This process does not take place in a few hours, because in fact we are talking about a thorough inspection of the entire vehicles. And if defects are found, the parts must be replaced.
In this way, everything that was at the air base was either destroyed immediately or disabled for a considerable time. In general, we may be talking about several dozen aircraft that were either destroyed or damaged and disabled. And this is not to mention the airfield infrastructure, from refueling stations and warehouses for storing ammunition and fuel, to numerous communication stations and radar posts.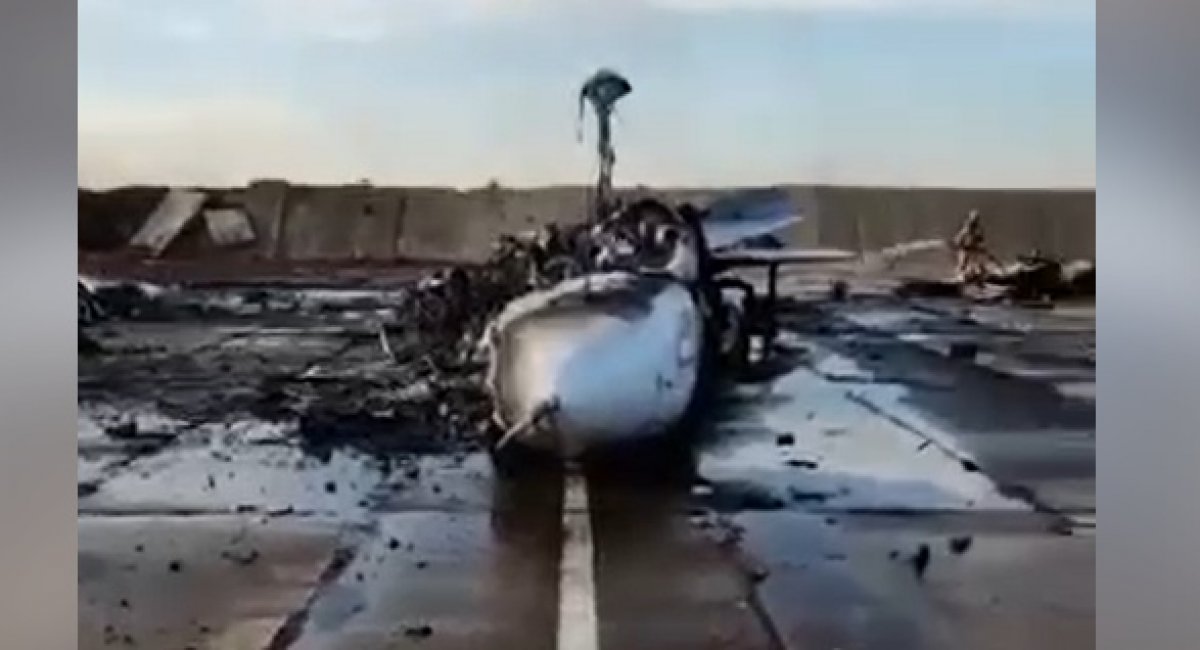 As Defense Express reported, that a series of powerful explosions rang out in the temporarily occupied Ukraine's Crimea near the village of Novofedorovka. The New York Times reported that Ukrainian military official with knowledge of the situation said that Ukrainian forces were behind the blast at the Saki Air Base.
Read more: ​Nine russian Military Planes Will Definitely Not Fly Anywhere from Crimea
---
---