Deputy Prime Minister for Innovation, Development of Education, Science and Technology - Minister of Digital Transformation Mykhailo Fedorov announced this on Thursday, August 31, on his Telegram channel.
Fedorov noted that the strengthening of the "Army of Drones" international "dronation" initiative continues, combat turrets and robotic platforms were handed over to the Defense Forces of Ukraine.
Read more: ​Almost Thousand UAVs in Ukraine's "Army of Drones" And They Are Deadly to the russians (Video)
"More than 1,000 drones and 30 robotic systems have been sent to the front. These are innovative Ukrainian developments that will help the military fight remotely and, most importantly, save lives," the report said.
In general, the following were sent to the front:
• 25 The Shablja (Sabre in English) combat turrets with remote control - a weapon system that can be installed on a car, in a dugout, trench or other place. Operators can control the turret and engage enemy positions from a safe location.
• 5 the Rys' (Lynx in English) ground platforms. The robots help the military transport weapons and equipment to hot spots. In combination with turrets, they turn into "deadly" weapons against the enemy.
• 900 FPV drones and over 100 Mavic and Matrice drones that have proven their effectiveness on the battlefield because they are fast, reliable and deadly.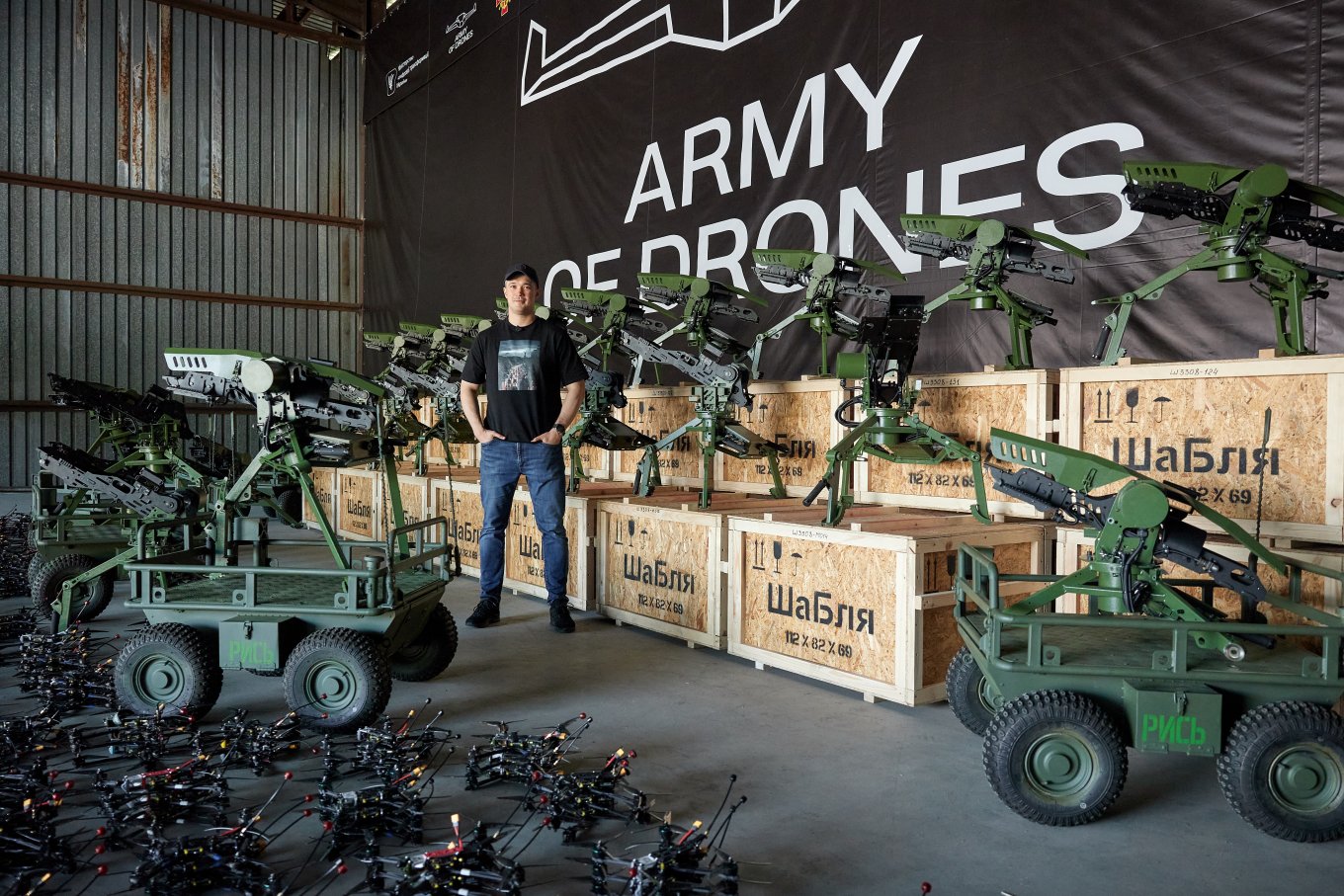 As Defense Express reported, More Than 20 UAVs of Ukrainian Production Were Already in Service in the Armed Forces of Ukraine. We also wrote, that To Make Suicide UAVs For Terrorist Attacks in Ukraine, russia Used Components Produced by 22 Companies From 7 Countries.
Read more: Ukrainian Drone Makers Showcase Weaponized Robots (Photo)
---
---