The number of UAVs already operating on Ukrainian frontlines, procured under the "Army of Drones" international "dronation" initiative is reaching 1,000.
This figure comes from a brief report on the initiative results from the Minister of Digital Transformation of Ukraine Mykhailo Fedorov on his social media alongside the following video that depicts the drones procured this way destroying a russian non-armored vehicle.
Read more: ​Ukrainian Scouts Use Handmade Kamikaze Drones on the Frontline
It is important to outline that these numbers do not represent the totality of drones operating from the side of the Defense Forces of Ukraine on and above the battlefields. Yet this milestone of a thousand drones is notable for a different reason.
As a reminder, the "Army of Drones" is a fundraiser intended to buy drones directly from manufacturers, with a set of standards for a drone's performance, that would make it suitable and effective in hostilities.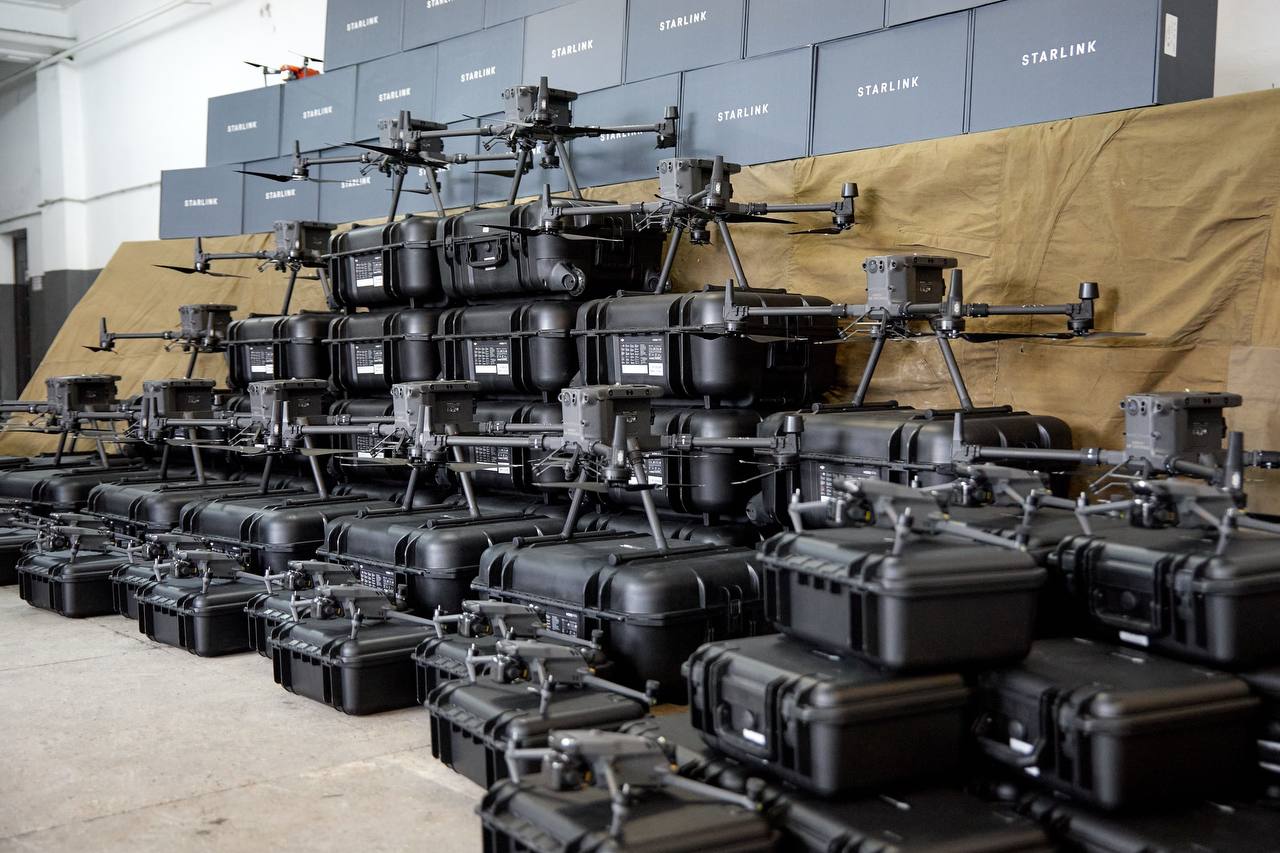 It is focused on "goal-oriented fundraisers, which are formed according to the requests and needs of the Armed Forces," as noted on the fundraiser's website.
Minister Fedorov informs that currently, there are 1,711 more contracts on drone production in progress, 1,056 of them are awarded to Ukrainian drone makers.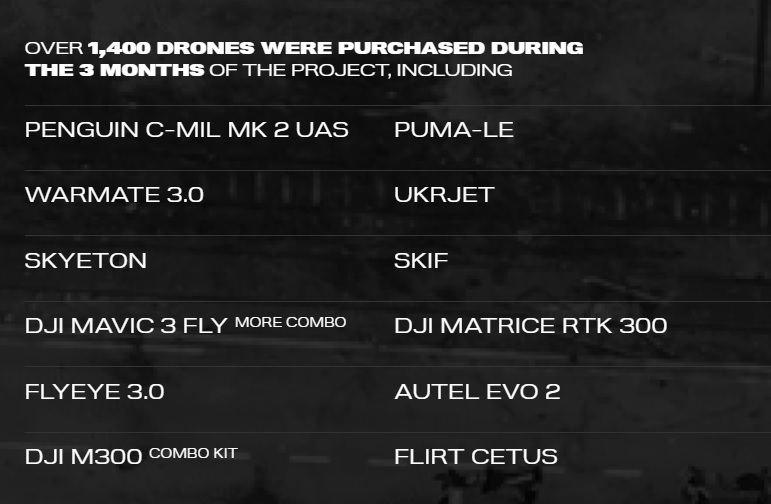 It is a significant step forward as the previous procurements were largely commercial drones produced by Chinese manufacturers such as DJI, although commercial drones still prevail on the battlefield in terms of quantity.
On the other hand, Ukrainian drone companies are in contact with the military and are suited for military use from the get-go, it also allows for manufacturing process adjustments.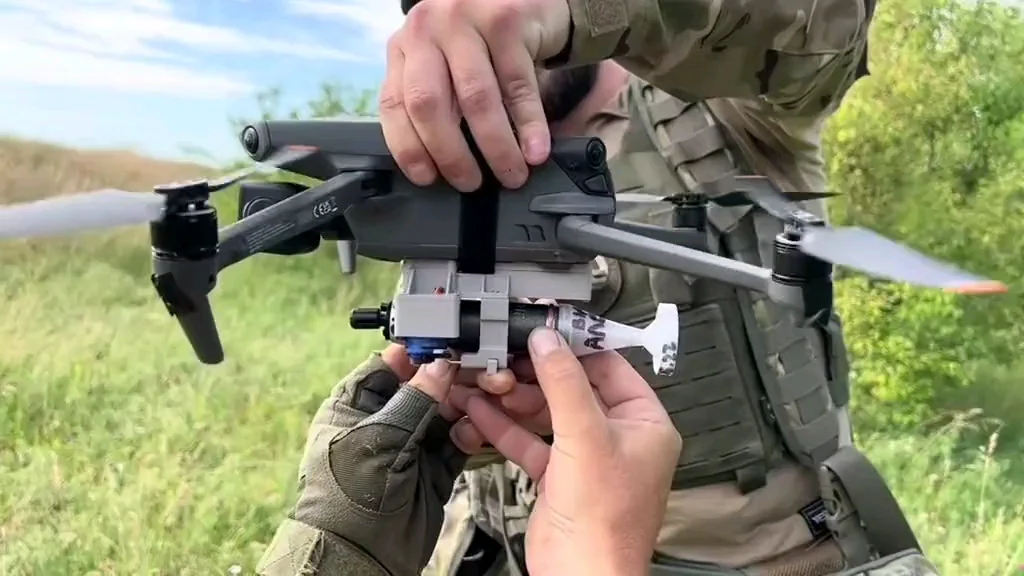 For example, to attach a pod for droppable grenades to a copter drone on the production line instead of handicraft creativity at the military units. We can also see in the video that the copter drone had a thermal imager that allows it to find russian positions even during nighttime.
Although currently most of the drones from Ukraine in the item list are of the winged type, such as the Skyeton "Raybird-3", Ukrjet "UJ-23 Topaz", or the Culver "Skif".
Read more: ​Ukraine to Create its Own "Army of Drones"
---
---