That is according to a latest the U.K. Defense Ministry's Defense Intelligence update onthe situation in Ukraine.
"Since summer 2022, Russia has constructed some of the most extensive systems of military defensive works seen anywhere in the world for manydecades. These defences are not just near the current front lines but have also been dug deep inside areas Russia currently controls," the update reads.
Read more: 432 Days of russia-Ukraine War – russian Casualties In Ukraine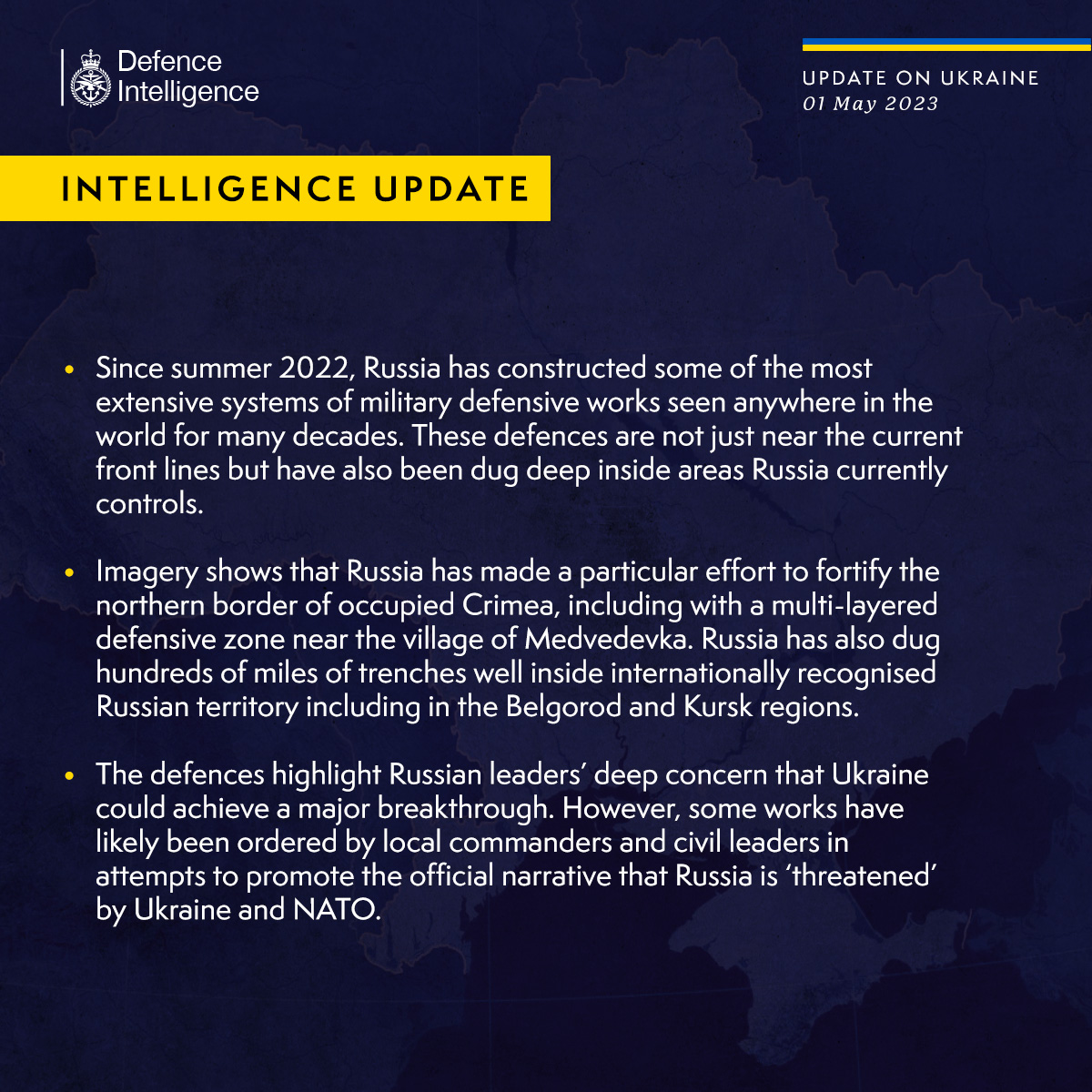 Imagery shows that Russia has made a particular effort to fortify the northern border of occupied Crimea, it said, adding that Russia had also dug "hundreds of miles of trenches well inside internationally recognised Russian territory including in the Belgorod and Kursk regions".
The U.K. Defense Ministry's Defense Intelligence states, that the defences highlight Russian leaders' deep concern that Ukraine could achieve a major breakthrough. At the same time British Intelligence estimates, that "some works have likely been ordered by local commanders and civil leaders in attempts to promote the official narrative that Russia is 'threatened' by Ukraine and NATO".
Recently, a video spread on the Internet showing the movement of a convoy of Marder 1A3 IFVs previously received by the Armed Forces of Ukraine from Germany, crossing something similar to the so-called Russian "Wagner Line".
"It is not known where and when, but our Marder BMPs handed over by Germany are driving straight ahead, despite the barrage of concrete pyramids (the so-called dragon's teeth, which the Russians were so proud of)," the caption under the video says.
Earlier russians were trying to create the 'Dragon's Teeth' anti-tank defense line on a temporarily occupied territory of the Luhansk region, Ukraine, as well as in Belgorod region of russia.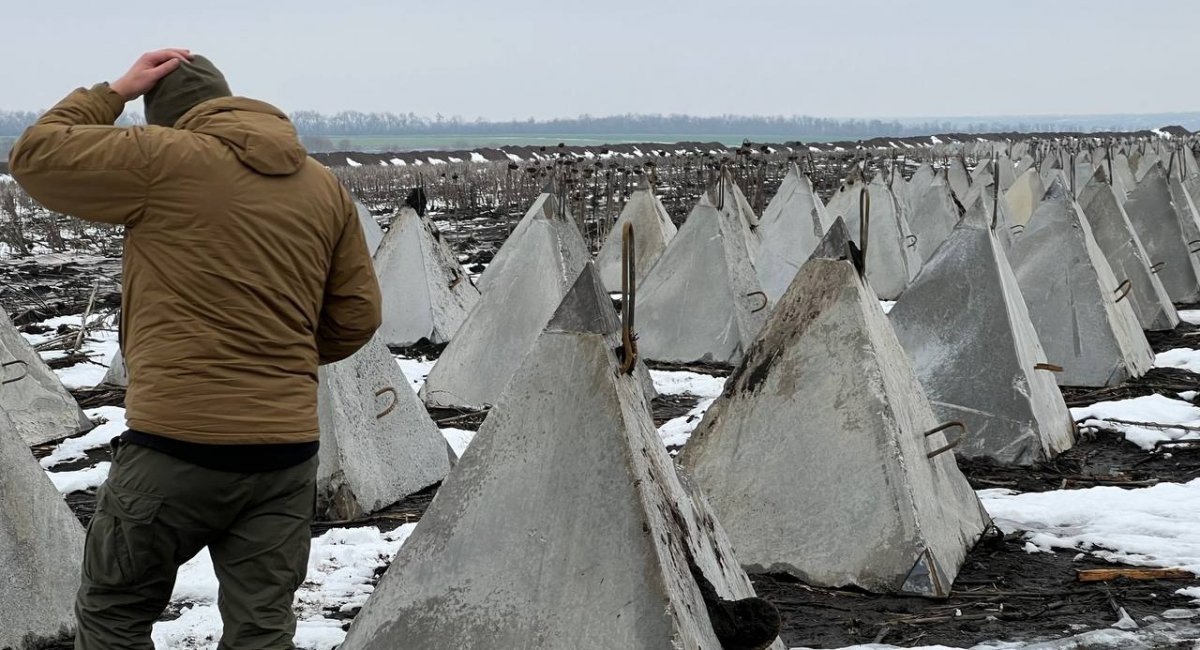 As Defense Express reported earlier, the UK Defense Intelligence Said russian Commanders Punishing Their Soldiers for Misdemeanors by Putting Them in Improvised Underground Prisons. We also wrote that russia Continued to Spend Significant Resources for Little Success.
Read more: Ukraine Survives Another russia's Missile Attack at Night Over Monday, Air Defense Downs 15 Out of 18 Enemy Missiles
---
---