That is according to a latest the U.K. Defense Ministry's Defense Intelligence update on the situation in Ukraine.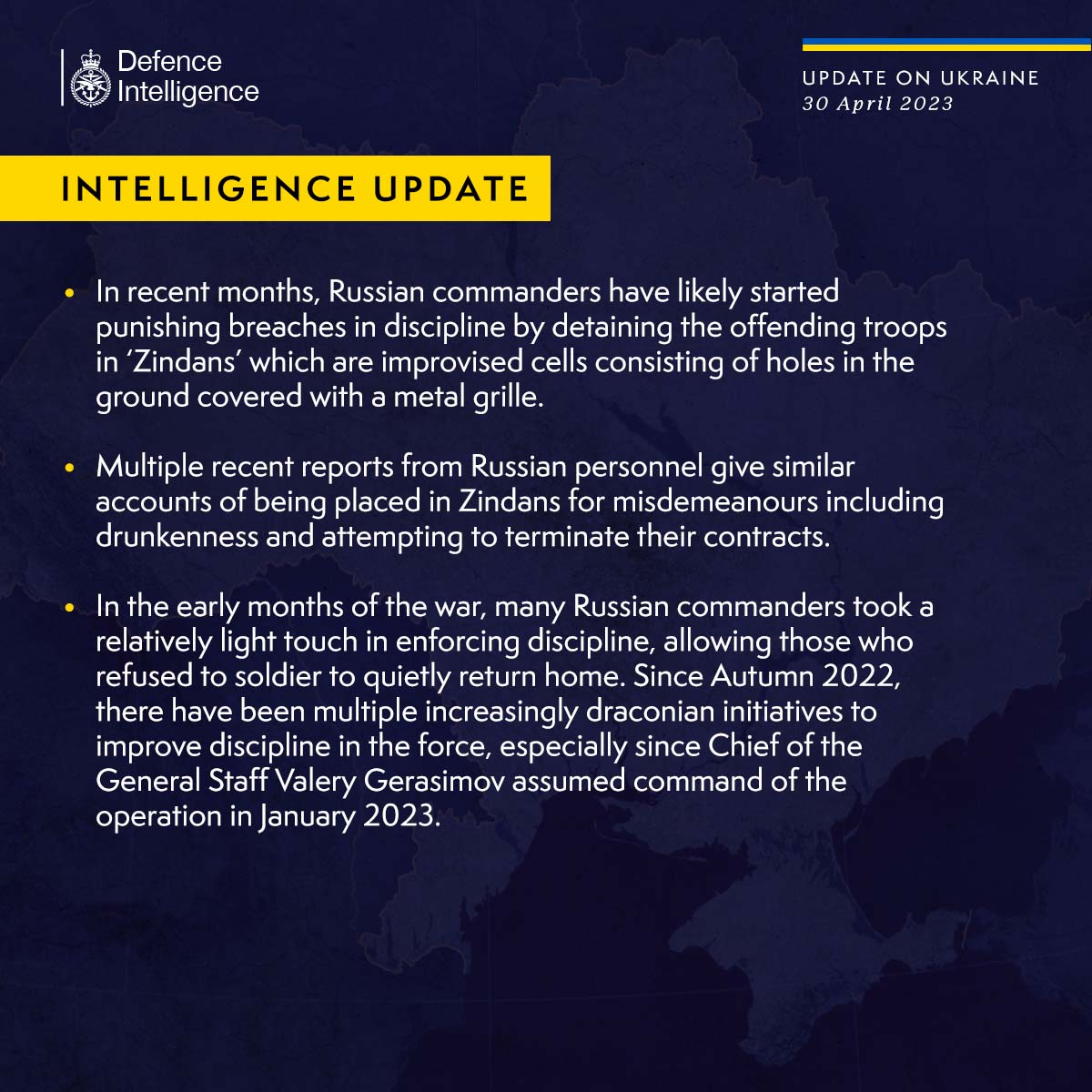 "In recent months, Russian commanders have likely started punishing breaches in discipline by detaining the offending troops in 'Zindans' which are improvised cells consisting of holes in the ground covered with a metal grille," the update reads.
Read more: Chronicle of the russian federation Crimes in Ukraine (April 2023)
The U.K. Defense Intelligence states, that "multiple recent reports from Russian personnel give similar accounts of being placed in Zindans for misdemeanours including drunkenness and attempting to terminate their contracts."
It is noted that the first months of the war, russian commanders did not control discipline among the soldiers, and those who wished were allowed to refuse and return to the territory of the russian federation.
Since autumn, the situation has changed and several "draconian initiatives" have appeared to "improve" the discipline.
"Since Autumn 2022, there have been multiple increasingly draconian initiatives to improve discipline in the force, especially since Chief of the General Staff Valery Gerasimov assumed command of the operation in January 2023," the U.K. Defense Ministry's Defense Intelligence update states.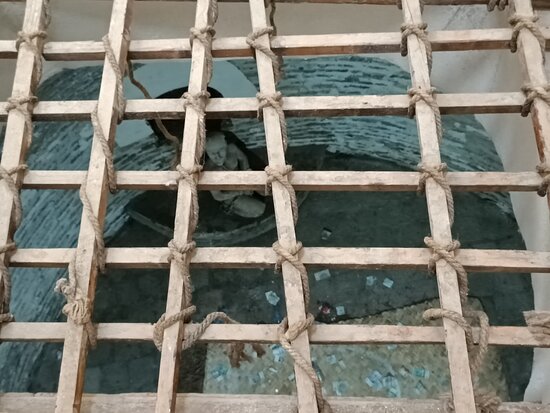 "Zindan" as a traditional prison existed in Central Asia, Afghanistan, Pakistan, Iran, Azerbaijan and partly in the North Caucasus. The simplest version of such a dungeon is a deep pit with sloping walls, which closes at the top. At the same time such a type of the prison was widely used on territory of russia since old times. They used to dug a hole in the ground (the so-called "Earth Prison"), its walls were lined with wood, and a roof was built on top. There, the prisoners were awaiting trial and punishment. In earthen pits, prisoners often died from lack of air, cold, or poisoning with their own sewage.
As Defense Express reported earlier, the UK Defense Intelligence Said There Was an "Internecine Struggle" Between russia's Military Over Approaches to the War in Ukraine. We also wrote that russia Continued to Spend Significant Resources for Little Success.
Read more: 431 Days of russia-Ukraine War – russian Casualties In Ukraine
---
---