On Wednesday, September 20, the Armed Forces of Ukraine hit the backup command post of the russian Black Sea Fleet in Verkhnyosadove in temporarily occupied Crimea - the work of Ukrainian long-range weapons on this object was confirmed by the Department of Strategic Communications of the Office of the Commander-in-Chief of the Armed Forces of Ukraine (AFU StratCom).
The strike was made by long-range Storm Shadow/SCALP EG cruise missiles - the missile in the sky over the temporarily occupied Crimea was filmed by locals. In addition, the fact that the affected 744th Communication Center under the Command of the russian Black Sea Fleet consists of a number of ground buildings and an underground part also hints at the use of this type of weapon. To strike underground object is exactly the purpose for which these cruise missiles were created.
Read more: ​Ukraine's Air Force Showed the Missiles Used to Hit russian Fleet in Sevastopol (Video)

The Storm Shadow's BROACH warhead features an initial penetrating charge to clear soil or enter a bunker, then a variable delay fuze to control detonation of the main warhead. Intended targets are command, control and communications centres; airfields; ports and power stations; ammunition management and storage facilities; surface ships and submarines in port; bridges and other high value strategic targets.
At the same time, Radio Liberty has already published the first satellite images of the russian communication center, which confirm the successful strike of the Armed Forces of Ukraine on the enemy's military facility.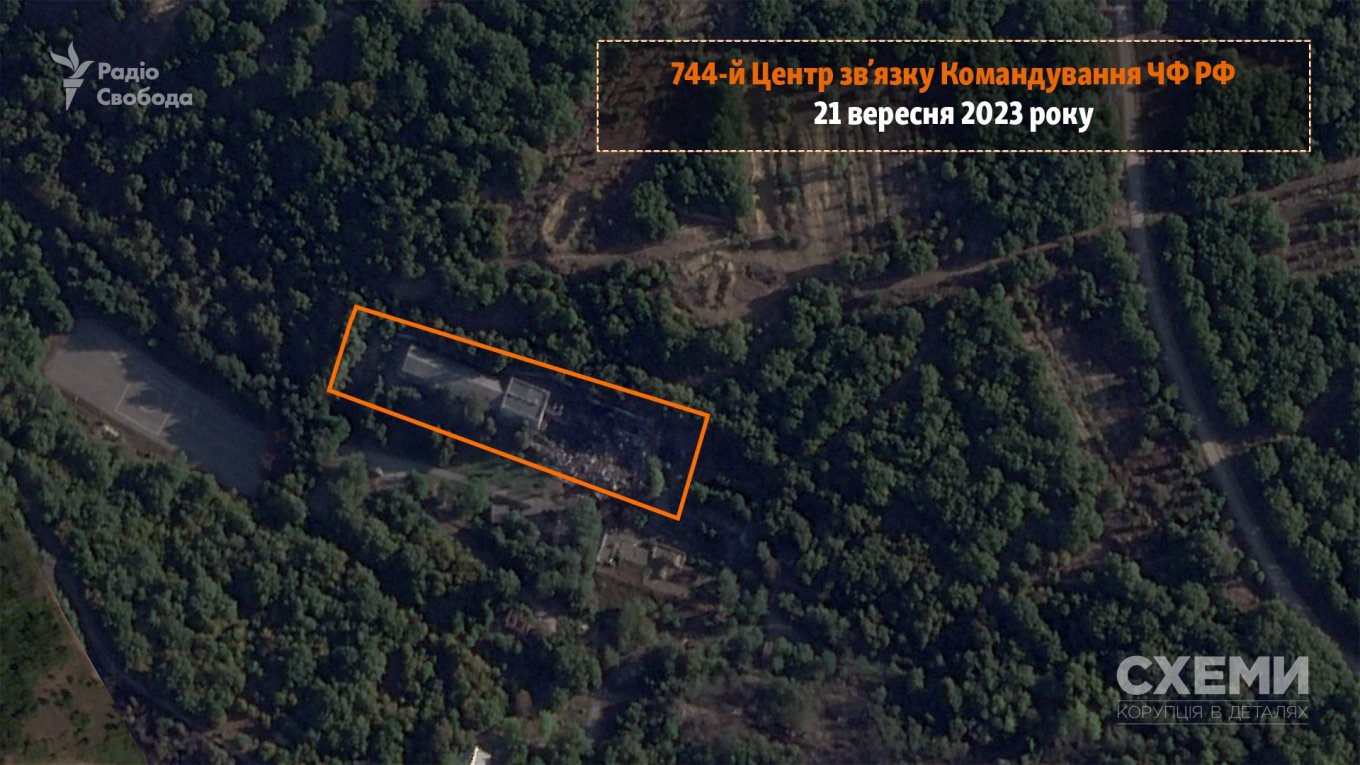 In the released satellite images, it can be seen that the cruise missile very accurately hit one of the buildings located on the territory of the facility, almost half of which was completely destroyed as a result of the impact.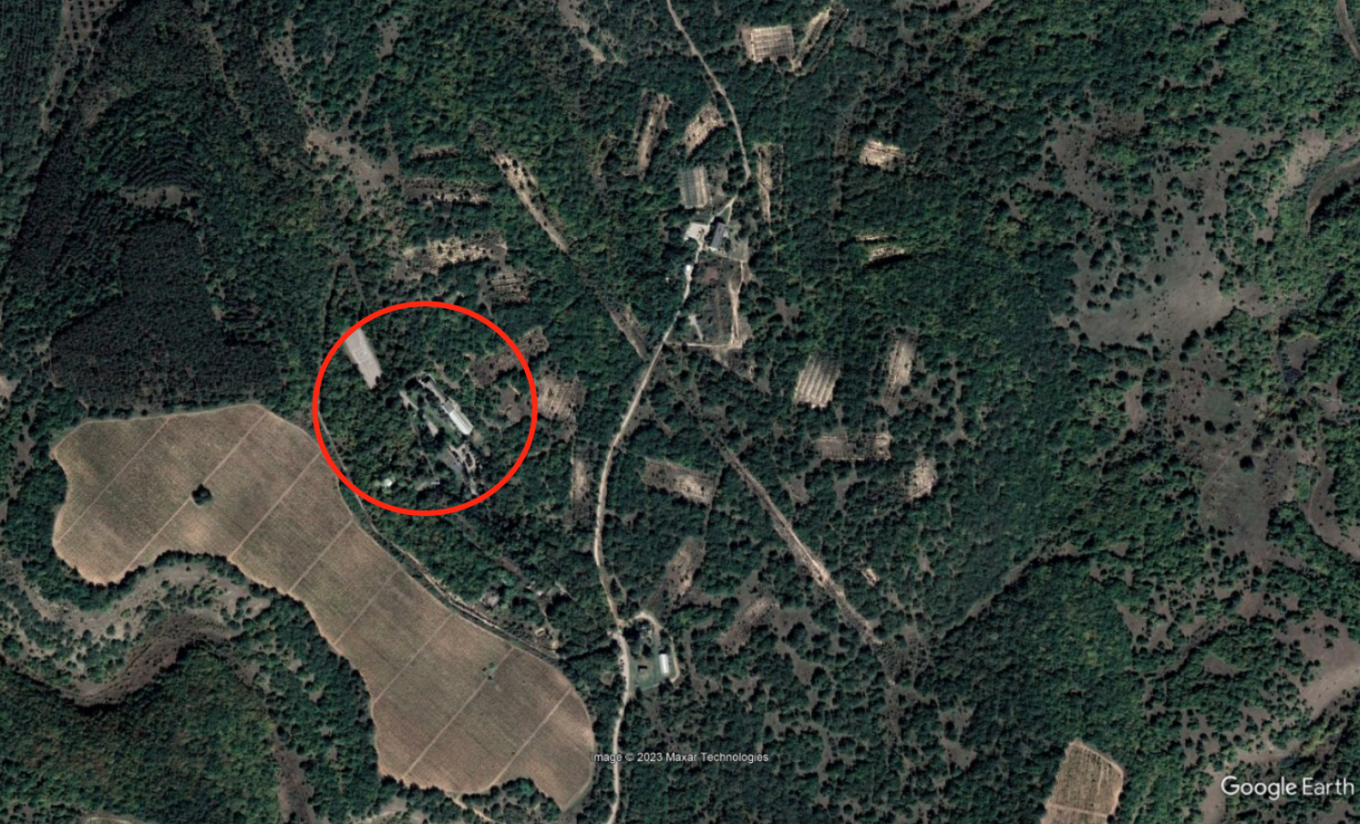 Apparently, as a result of this attack, the occupiers were not without casualties - yesterday there were a number of reports on social networks that after the attack, a whole convoy of fire trucks and ambulances was heading from Sevastopol to Verkhnyosadove.
In view of the above, it can be stated that in this case it is another carefully prepared and implemented operation by the Defense Forces of Ukraine to destroy enemy facilities. Such operations have recently become quite common. For example, after the successful attack on the command post on Wednesday, September 20, already on the night of September 21, a massive long-range weapon attack was carried out on other military facilities in Crimea.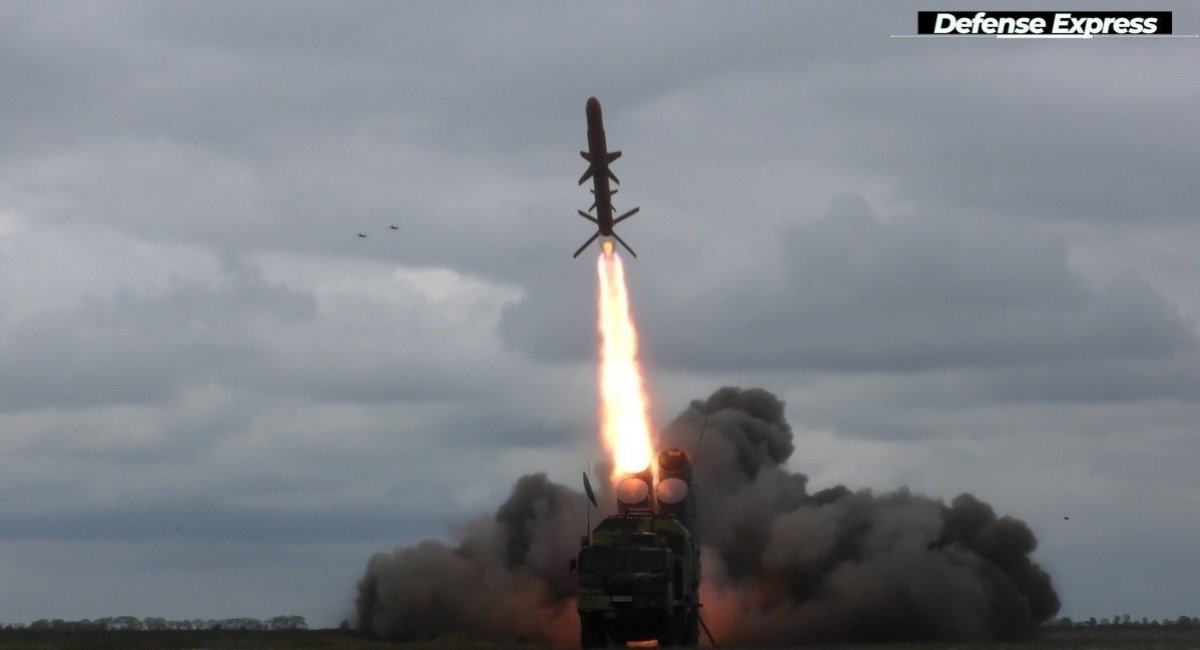 Thus, the Security Service of Ukraine confirmed in a media comment about a large-scale combined attack on the Saki russian military airfield, where the Ukrainian Neptun missile arrived
.
Read more: Rifles Now Intercept Storm Shadow and HIMARS Missiles, or so Defense Ministry of russia Says
---
---