Enemy's Armed Forces carried out tremendous preparatory work for the war with Ukraine. Being conscious of western anti-tank weapon such as Javelin and NLAW available in large quantities in Ukraine, all russia's tanks (such as T-72B, T-80BV, T-90A) get equipped with additional protection and Relikt reactive armor.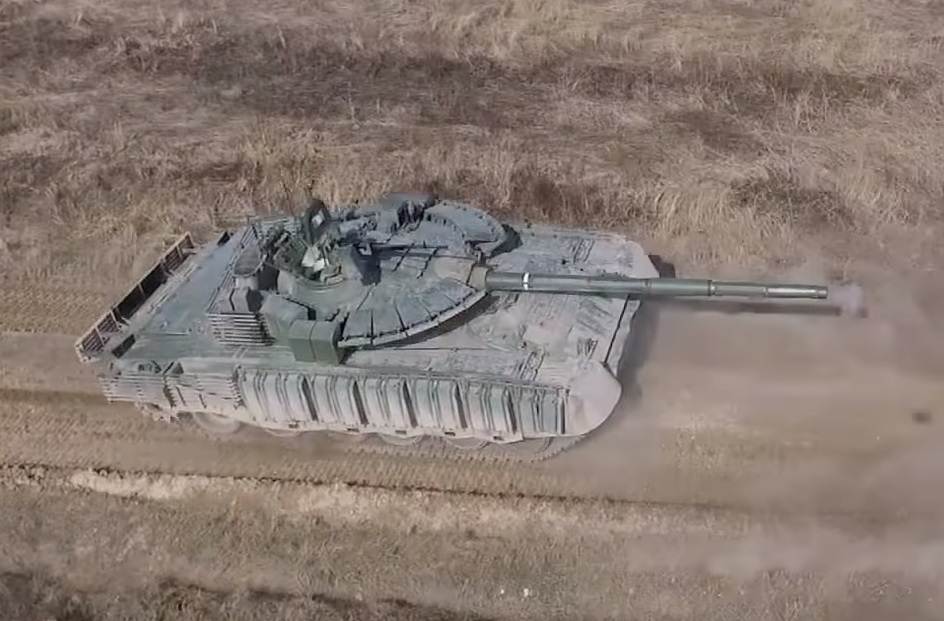 The turret got additional side protection with reactive armor blocks 4S24 elements. Back of the turret was covered with anti-cumulative projectile bar. Combined screens (steel-rubber-steel) with integrated Relikt 4S23 reactive armor hung on both sides of a tank body. Frontal protection of T-80BVM and T-90M was enhanced by full-fledged Relikt module. Rear side was mounted with the same anti-cumulative projectile bar as the turret. Since 2016 all tanks are installed with that.
Read more: Russia Found Unexpected "Enemy" For Its Defense Companies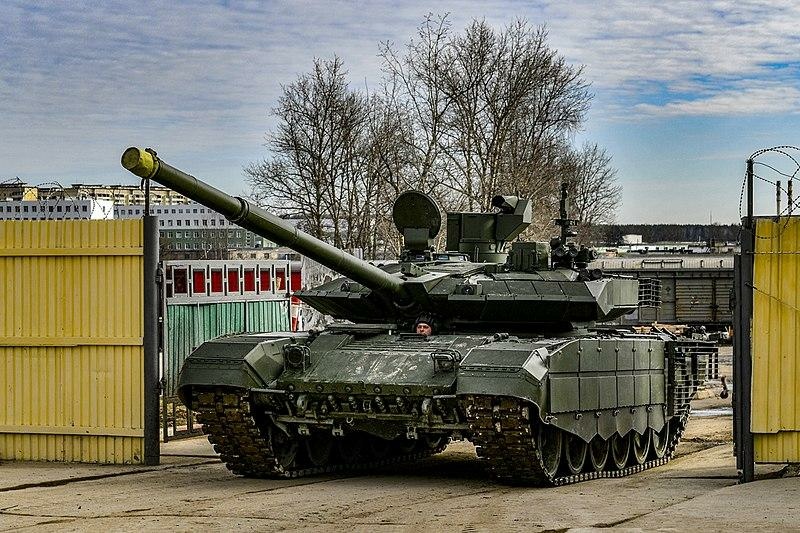 However, in the 1990s it became clear that all these measures were not enough to protect the tank properly. The development of other easily mounted modules has begun. Initially, these were metal containers. Then, to simplify the design, fabric "aprons" with pockets for plates with elements of reactive armor were created.
Then, in order to increase their efficiency, special corner-shape mountings were made to install the armor. Then a rigid frame was invented. In the mid-2010s, a soft-core reactive armor module appeared (nicknamed the Soft Case ERA in the West). The bottom line was that in a combat situation it was possible to hang additional modules with reactive armor on the side screens and quickly replace them in case of damage. So, trapezoidal covers made of dense polymer-impregnated fabric were invented, They were fitted with 2S22 reactive armor plates and damping gaskets. Covers were hung on the sides of the tank by means of straps slipped through special loops.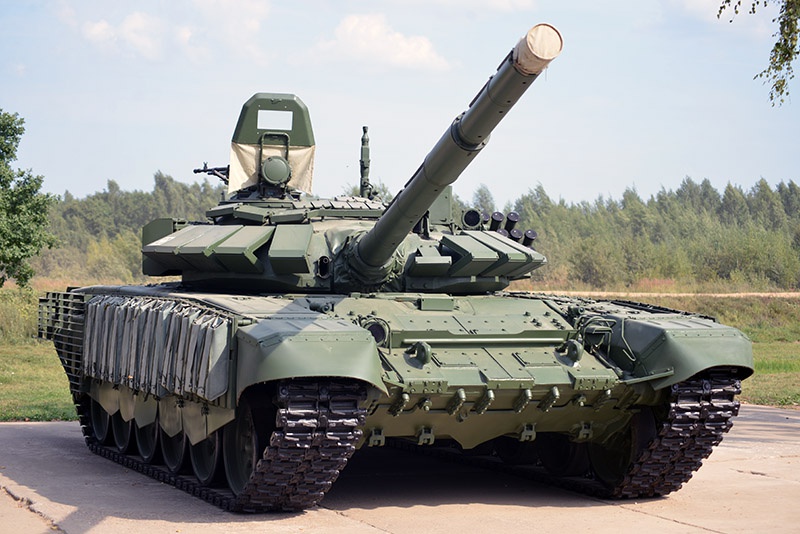 In 2021, Nagorno-Karabakh experience was taken into account, when Turkish and Israeli aerial weapons were applied by Azerbaijan against Armenia's tanks.
So, a circular was sent to the tank units, first of all, to the Southern Military District and others, with instructions on how to manufacture protective devices against such weapons. The device resembles an "umbrella" ("cage"), which is erected by welding over the tank turret. All these measures made russian generals hope that the war with Ukraine would end up with minimal losses.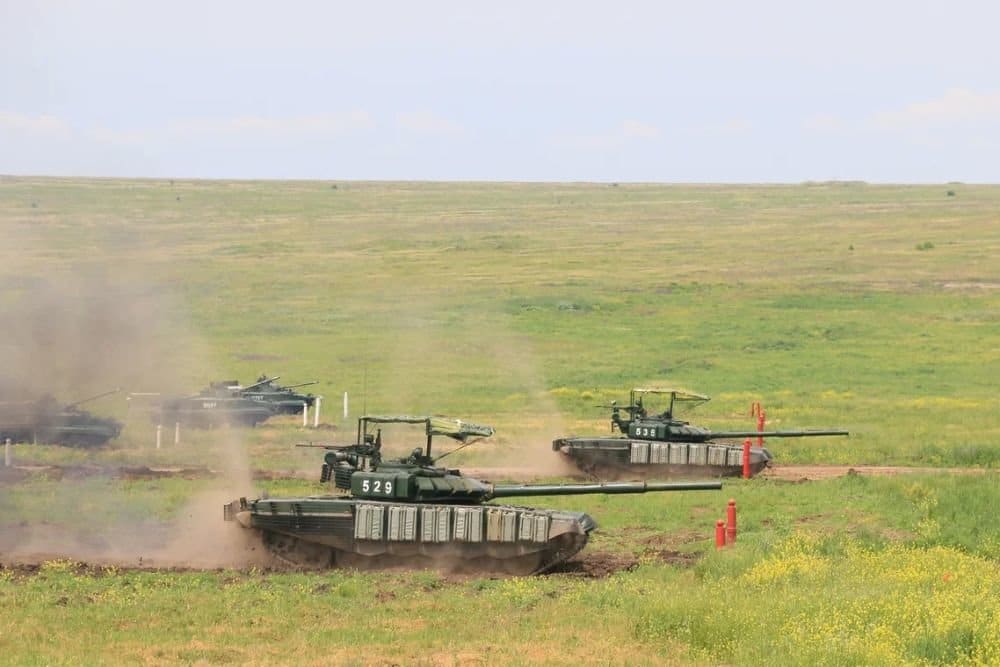 However, all these measures don't protect Russian tanks. Neither "cages", nor "bags", nor Relikt are capable of stopping projectiles. American Javelin anti-tank missiles break through the "cages", British NLAW penetrate side reactive armor and the roof. Ukrainian Stugna anti-tank missiles also proved to be effective as well. Thus, Russian tanks of the latest modernization show extremely low survivability in Ukraine.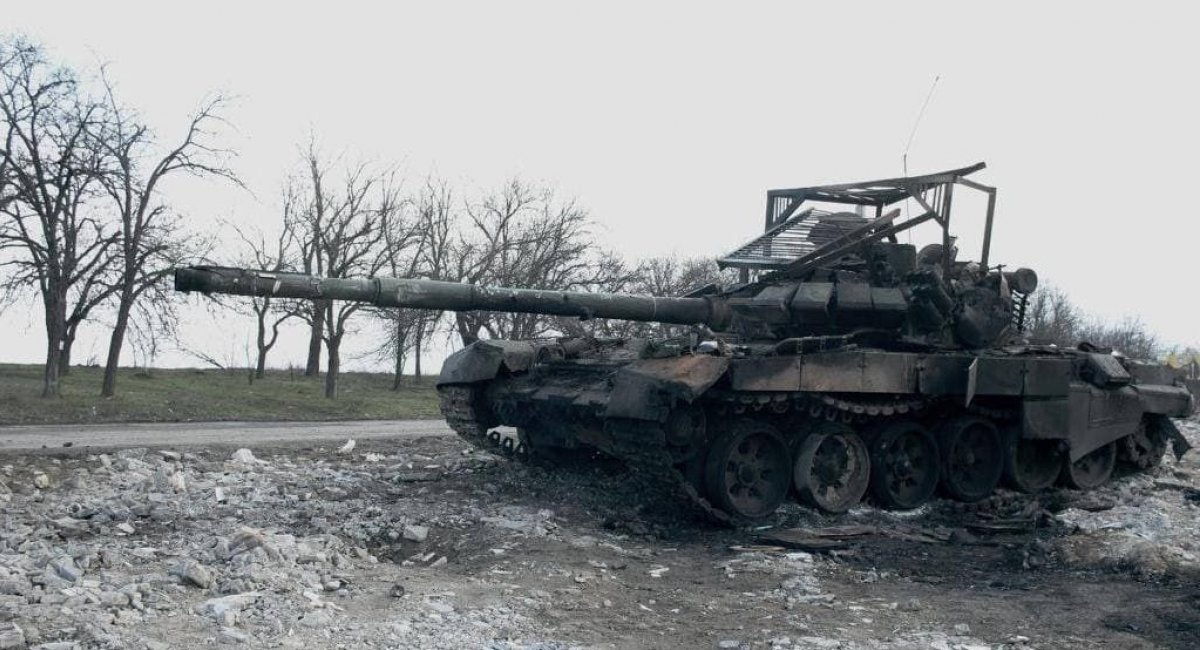 Their huge losses are the evidence to that (as of April 27, according to various sources, they amounted 571-939, 50% of them were destroyed).
Moreover, Ukraine is about to get modern and more effective Western anti-tank systems, such as Switchblade and Phoenix Ghost suicide drones, 155mm howitzers, with anti-tank and guided missiles, HIMARS MLRS. with the same missiles and more. So, what's the point of these "barbeque cages"?
Defense Express earlier tried to find out Ukraine's tank fleet problems as well as russia's tank losses during the war between the two countries
Find information on russian tanks losses in the war with Ukraine in a publication by Defense Express: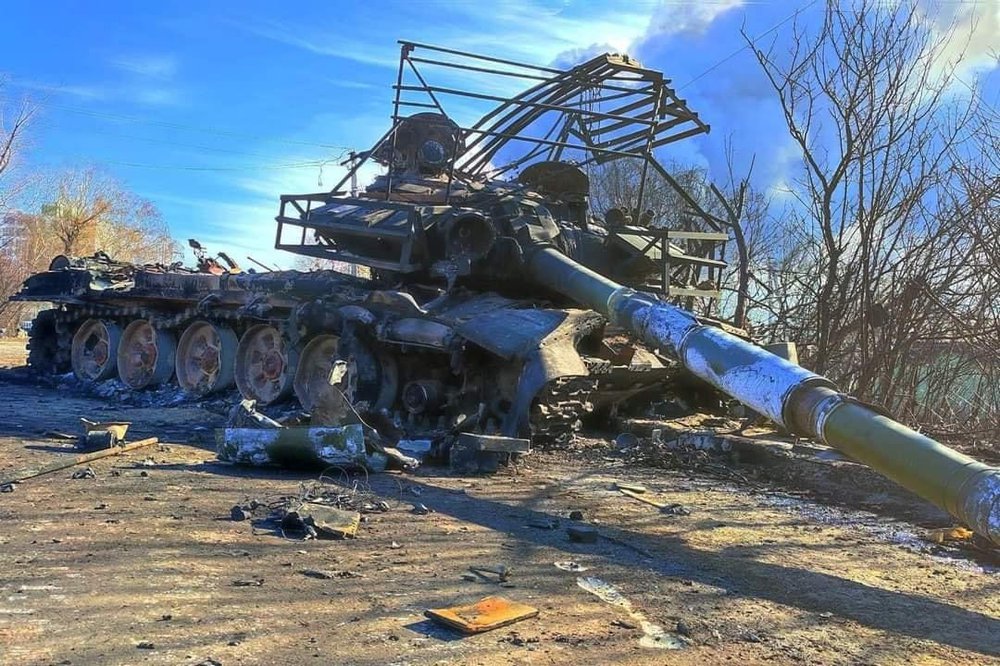 Find more on the current details of Ukraine-russia war as well as russia's combat losses in a publications by Defense Express: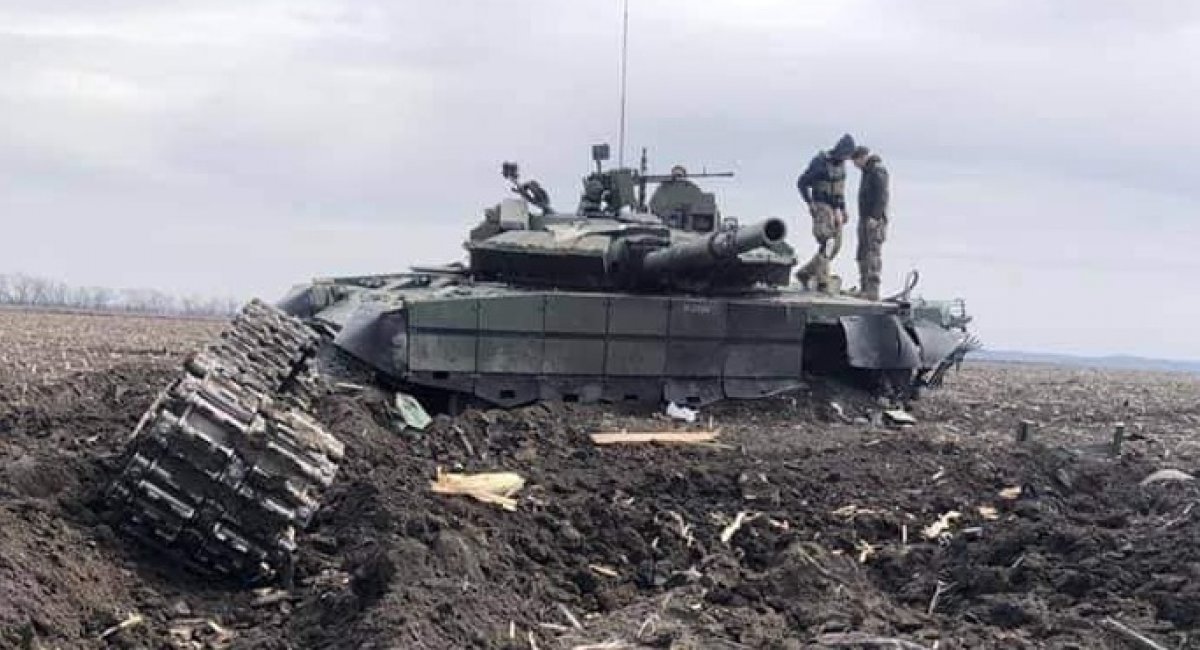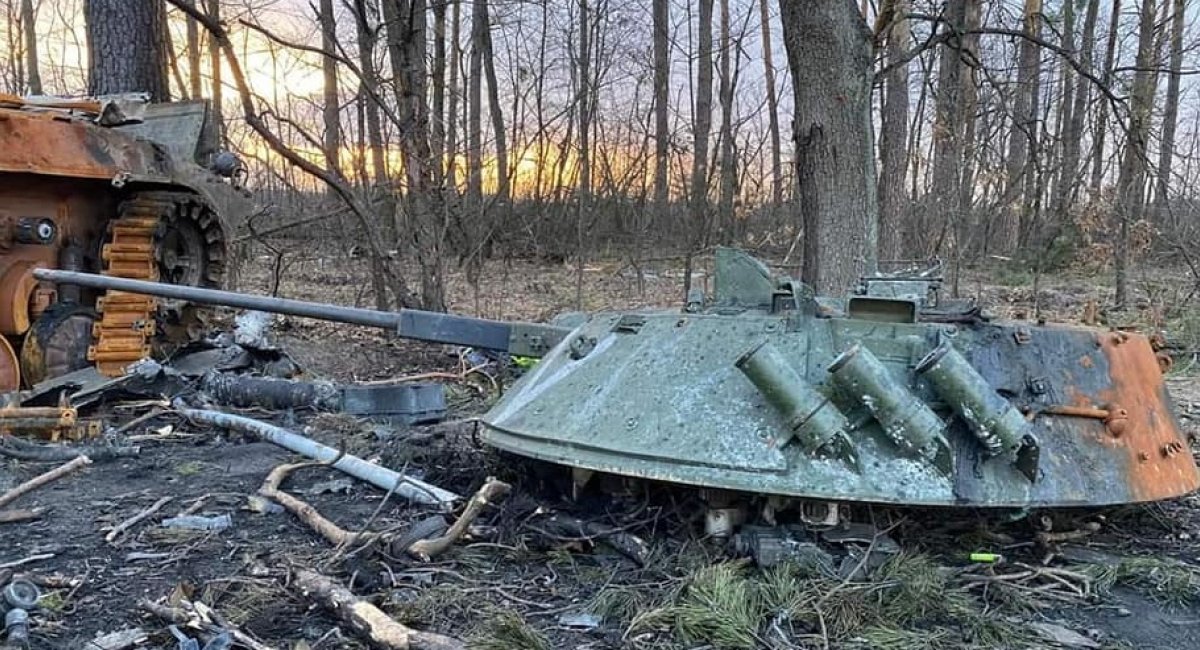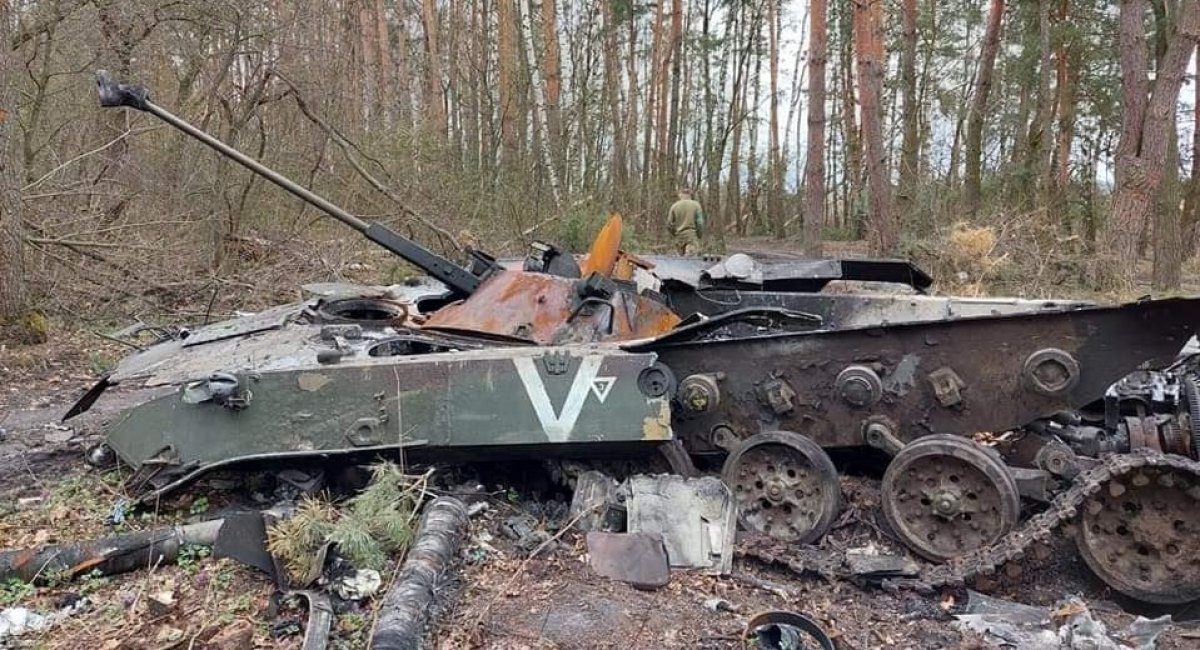 Read more: Russia's Tank Assault Fiasco And Ukraine's Armor Issues (Analysis)
---
---