An updated information about the power distribution of Russian army forces in Ukraine has appeared on the Internet: a Twitter user under the nickname Def Mon published a detailed map with the location of Russian battalion tactical groups by directions.
All the data shown on the map are indicative and need to be clarified, but it allows us to make a general picture of how much effort the enemy has concentrated in a particular direction.
Read more: What's Unusual About British Husky Armored Vehicles Fighting In Ukraine
Thus, according to the map, there are currently 10 battalion tactical groups (BTG) per 177 km of the front line in the Kharkiv direction, ie they are quite scattered: 17.7 km of front line per BTG.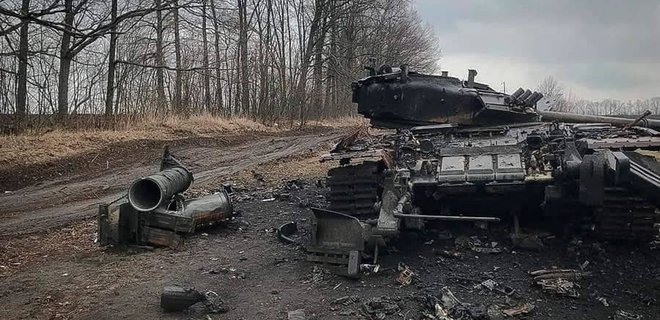 At the same time, most BTGs are concentrated on the Izium-Severodonetsk-Bakhmut (Popasna) line, where the racists concentrated 54 BTGs on 300 km of the front line (5.6 km per BTG). At the same time, approximately 9 BTGs are recovering on the border with Luhansk region.
Then the Donetsk-Zaporizhzhia direction, where the russian occupation forces concentrated 22 BTGs on 310 km of the front line (14 km per BTG).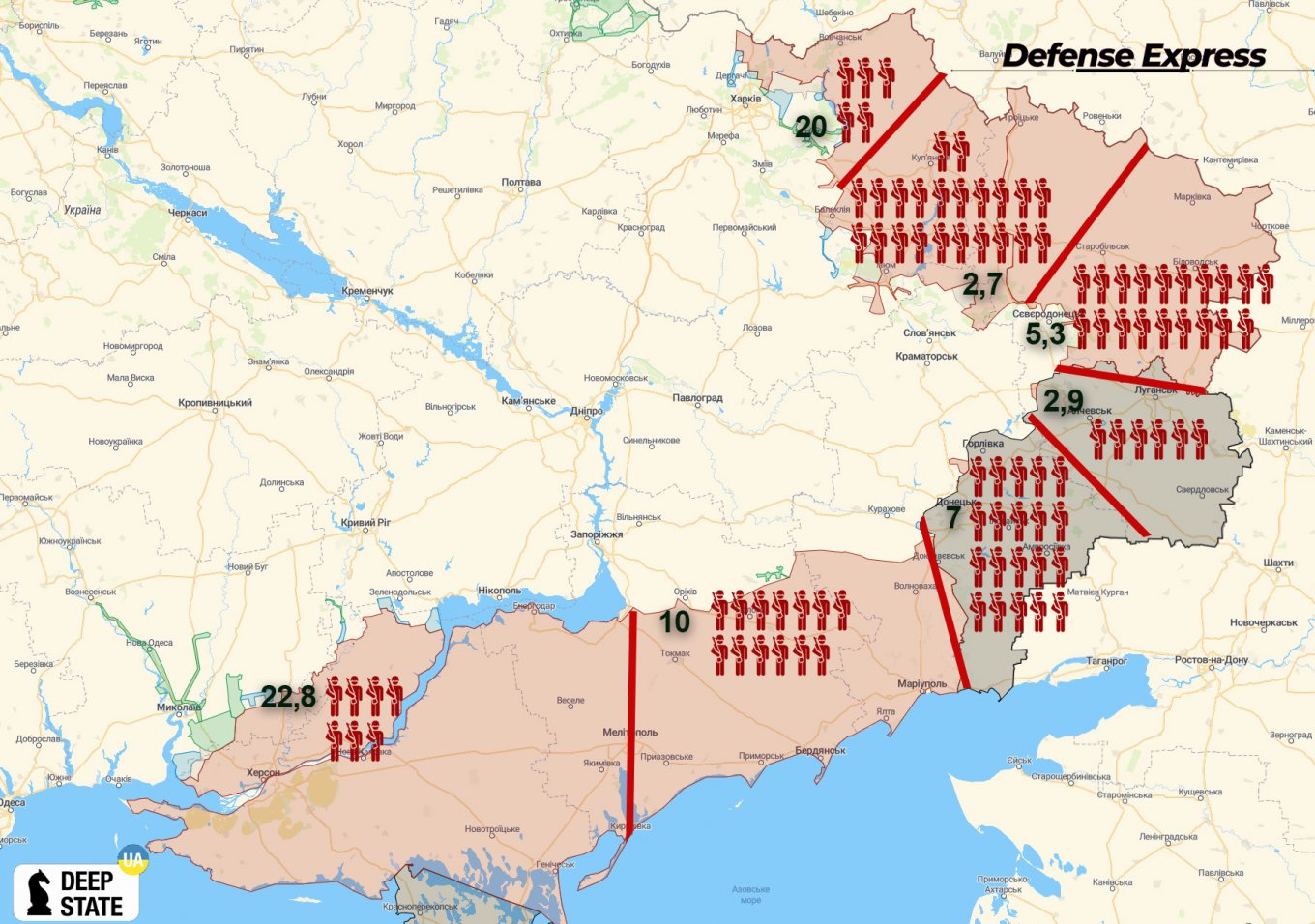 And the most scattered is the Kherson direction with 13 BTGs on 252 km of the front line. Which means one BTG per every 19.3 km.
Thus, in the direction of Izium-Severodonetsk-Bakhmut (Popasna) the enemy actually deployed more than 50% of its forces: 54 battalion tactical groups out of approximately 100+ BTGs, which are currently on the territory of Ukraine.
Read more: 124 Days of the War: Russian Casualties in Ukraine
---
---