According to unconfirmed information that russia ordered from Iran a new type of drones, namely the Arash-2, which have a larger combat unit and range compared to the Shahed-136 (the Kremlin ordered 2,400 units of them).
There is little information about the capabilities and characteristics of the Arash-2. Most of it comes from Iran itself, which is characterized by ascribing to its weapons even better than western analogs.
Read more: Iran to Supply russia With the Fateh-110 and the Zolfaghar Ballistic Missiles (Specifications Included)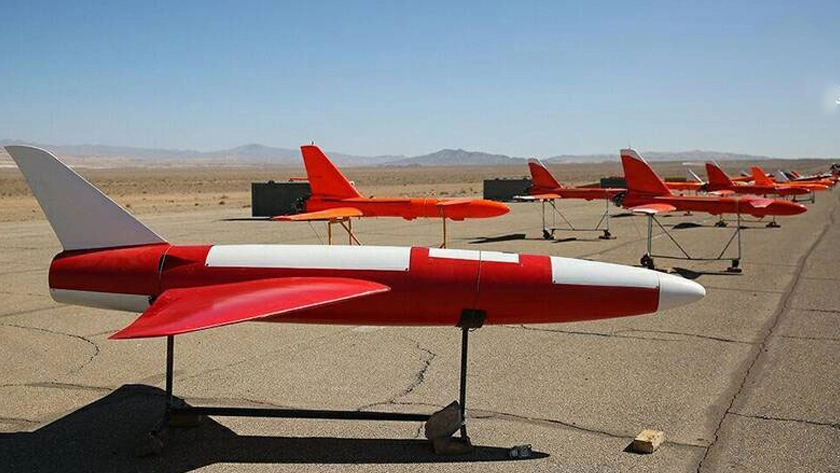 Overall, the Arash-2 (also known as the Kian 2) was first demonstrated in 2019 and is a further development of the Arash-1 (Kian 1) kamikaze drone that was publicly announced in 2015. Compared to the previous version, it is twice as large.
According to the Iranian media, the Arash-1 has a wingspan of 2 meters, a payload of up to 30 kg, a practical ceiling of 5.5 km, cruising speed of 350 km/h and a maximum of 480 km/h.
On the other hand, the Arash-2 (Kian 2) has a wingspan of up to 4 meters, a length of up to 4.5 meters, and a range of up to 1,000 km (1,600 km, according to some sources).
Iranian sources claim that the drone has a jet engine. But in the first public photos, the tail part of the drone was wrapped in cellophane, and in other available photos it is clearly visible that it is equipped with a propeller engine.
There is also a version that Arash and Kian differ in their engines. But then the specs of these kamikaze drones should be completely different in terms of flight range and combat part.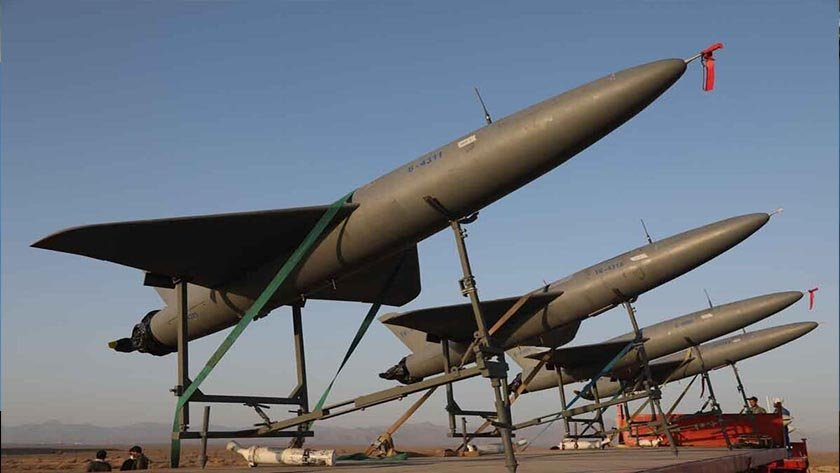 A civilian chassis is used as a launch platform, which can be disguised as an ordinary truck. A rocket booster is used for launch.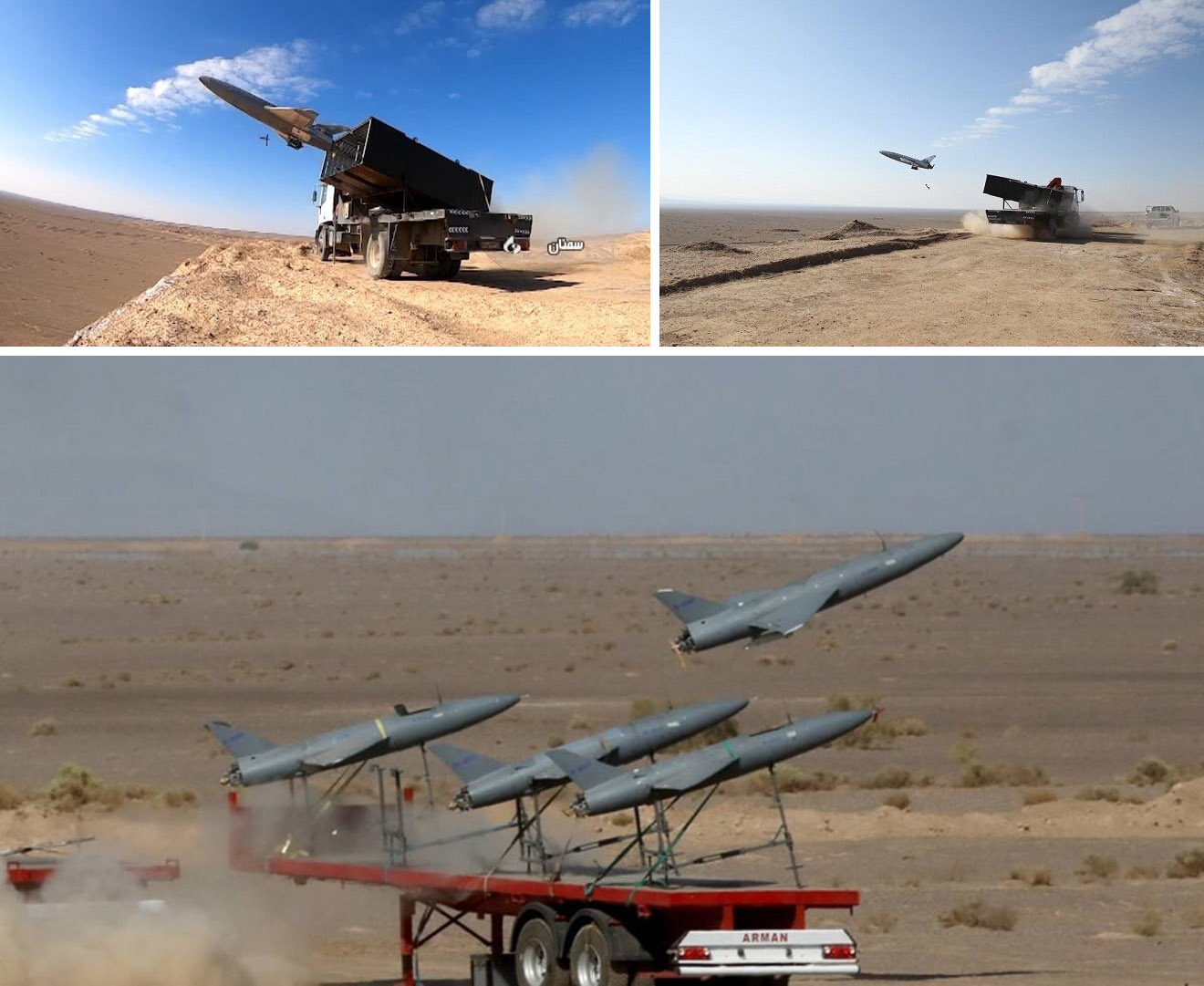 Iranian sources claim that Arash-2 (Kian 2) can be equipped with a passive homing radar head and its purpose is to destroy radar stations. They also claim the possibility of equipping it with television cameras, but there is not a single photo with them. Regarding the passive anti-radar head, its installation is theoretically possible.
On some drones, installed antennas are visible. But its size hardly indicates the possibility of a full-fledged communication channel at a considerable distance. The possibility of its use as an element of a passive radar head is debatable. However, after viewing some photos, one gets the impression that it is generally finished in a graphic editor.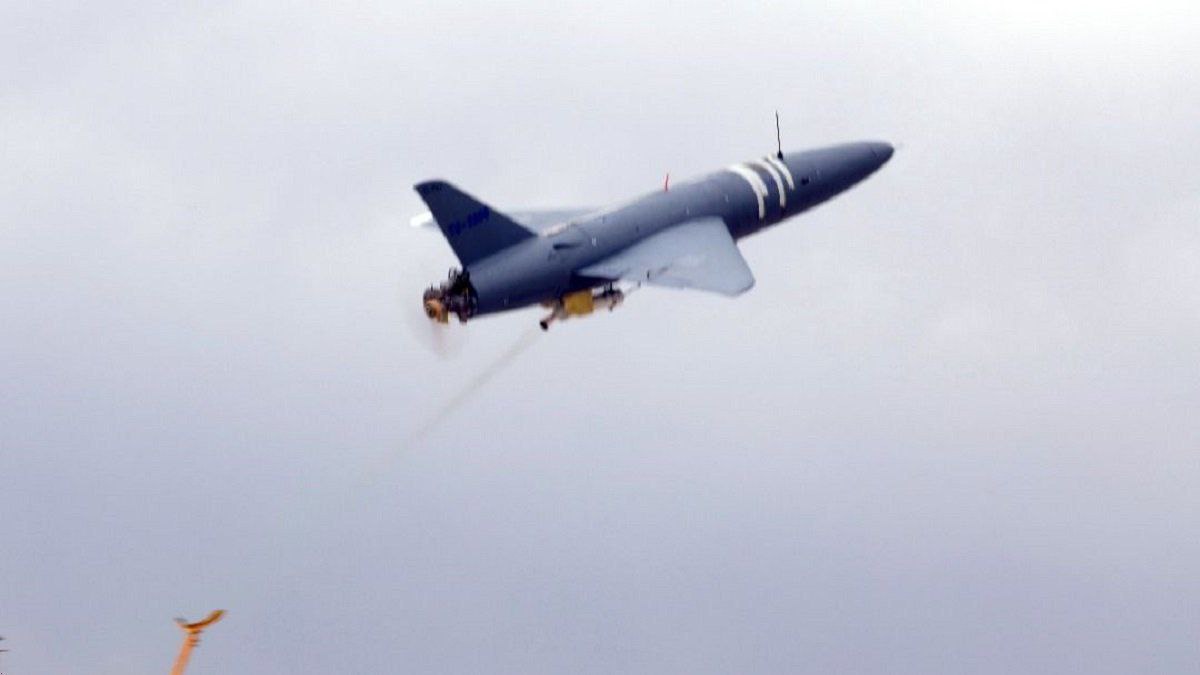 Thus, it is possible to assume that there are several versions of the Arash-2 (Kian 2) itself. It is not exclusive that some of them can be equipped with a passive radar homing head, while others are "flying bombs" guided by satellite navigation for hitting stationary objects.
At the same time, the meaning of the development of almost identical kamikaze drones with similar capabilities Shahed-131, Shahed-136 and Arash (Kian), Arash-2 (Kian 2) may well be explained by different organizations that carried out development in the interests of different structures. In particular, the Shahed-131/136 was developed by the Iranian Aircraft Industrial Company, and Arash (Kian) by specialists of the Iranian Air Defense Forces, and the supply goes to the Islamic Revolutionary Guard Corps, or the ground forces, or the air force.
The Arash-2 (Kian 2) specifications, according to Iranian and other sources
Wing span: up to 4 m
Length: 4.5 m
Speed: unspecified, approximately 400 km/h when using a jet engine, up to 200 km/h when using a piston engine
Range: about 1000 km, according to some sources 1600 km
Warhead: unspecified, approximately from 30 kg, there is unconfirmed information about 260 kg with a rocket engine
Means of guidance: satellite navigation, possibly a passive radar homing head
Read more: The russians Attempt to Hold Occupied Positions in South, Ukrainians Inflicts Heavy Losses on Invaiders
---
---