When joint aviation exercises with the russian federation took place in belarus, the Ministry of Defense of the republic of belarus showed, in particular, footage of russian Su-34 fighter-bomber/strike aircraft, to which Kh-35 anti-ship missiles were suspended in the state of "readiness #2". In this way, the russians could practice a new variant of attacks on the cities of Ukraine. Especially since the russians have already used Kh-35 missiles to attack ground targets during the war in Syria.
Further, logic suggests the following option - since the russians have worked out a new option for using anti-ship missiles for war on land, it is quite possible that terrorists in the russian federation may "come to mind" to use their Su-33 and MiG-29K carrier-based fighters for an air war against Ukraine .
Read more: ​How Much Time it Took for russia to Prepare The Biggest Missile Attack on Ukraine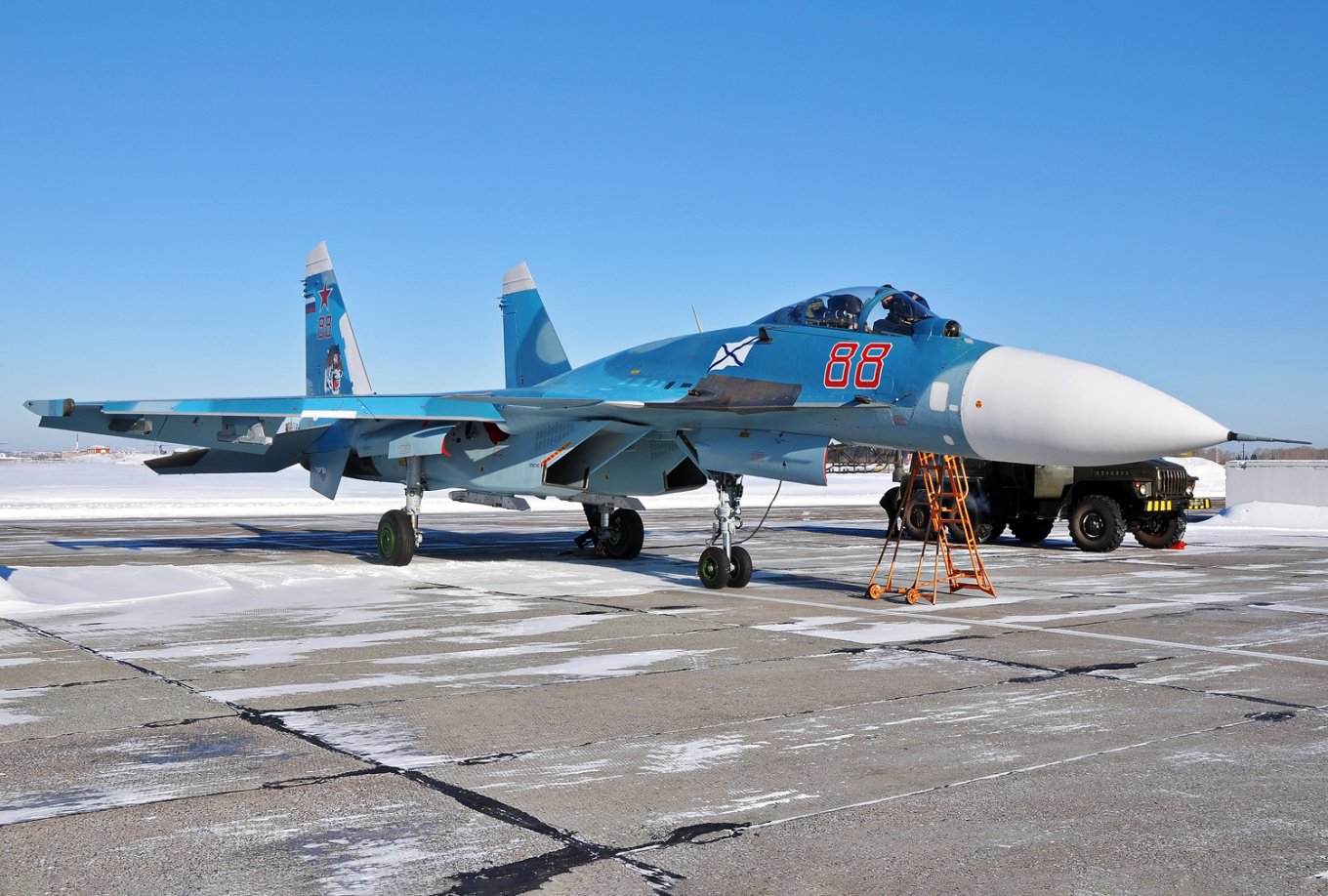 The Military Balance 2022 indicates that the naval aviation of the russian Navy has at its disposal 17 Su-33 carrier-based fighters, 19 MiG-29K fighters and three MiG-29KUB.
For the first time, the russians used their carrier-based fighters from land airfields during the campaign of the Kuznetsov aircraft carrier to the shores of Syria in 2017. Then up to ten MiG-29Ks and Su-33s flew to the Khmeimim air base. At the beginning of 2021, there were reports that the Ministry of Defense of the russian federation decided to permanently station its MiG-29K at Arctic airfields, while the same the Kuznetsov aircraft carrier is undergoing permanent repairs, from which it seems that it will never come out.
Open sources indicate that russian Su-33 aircraft can apparently take on board the aviation version of the P-800 anti-ship missile, MiG-29K - Kh-29 missiles, as well as anti-ship Kh-31A and anti-radar Kh-31P missiles.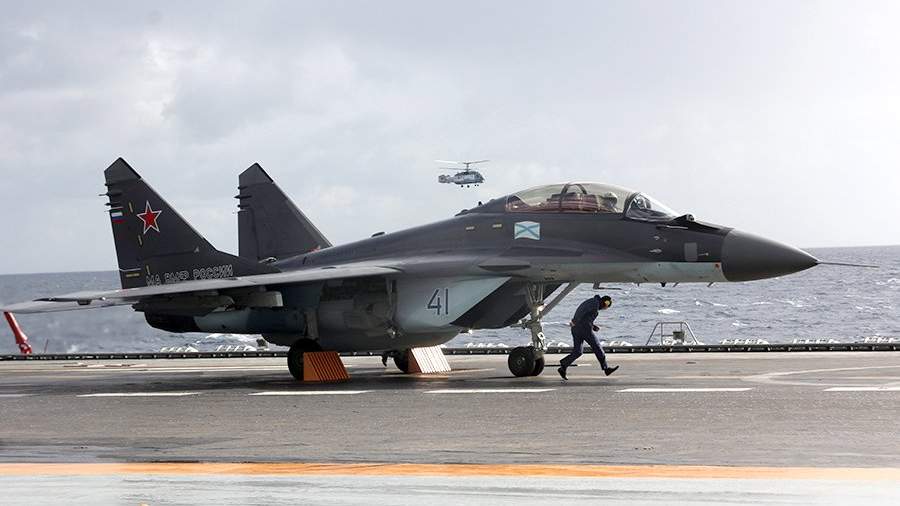 Throughout the war, there were very few references in open sources about the fate of the russia's carrier-based aircraft. In particular, it was reported that in July 2022, the russian invaders in the temporarily occupied Crimea abandoned the idea of transferring their MiG-29K and Su-33 for regular flights at the NITKA ground-based test and training simulator for carrier operations in Saki. And that in July 2022, the russians used the Su-33 for demonstration flights near Norway.
The possibility of involving russian carrier-based aircraft in the war against Ukraine should not be dismissed, at least against the background that the russians began to use even the old and rare Su-27SM to cover their facilities in the temporarily occupied Crimea.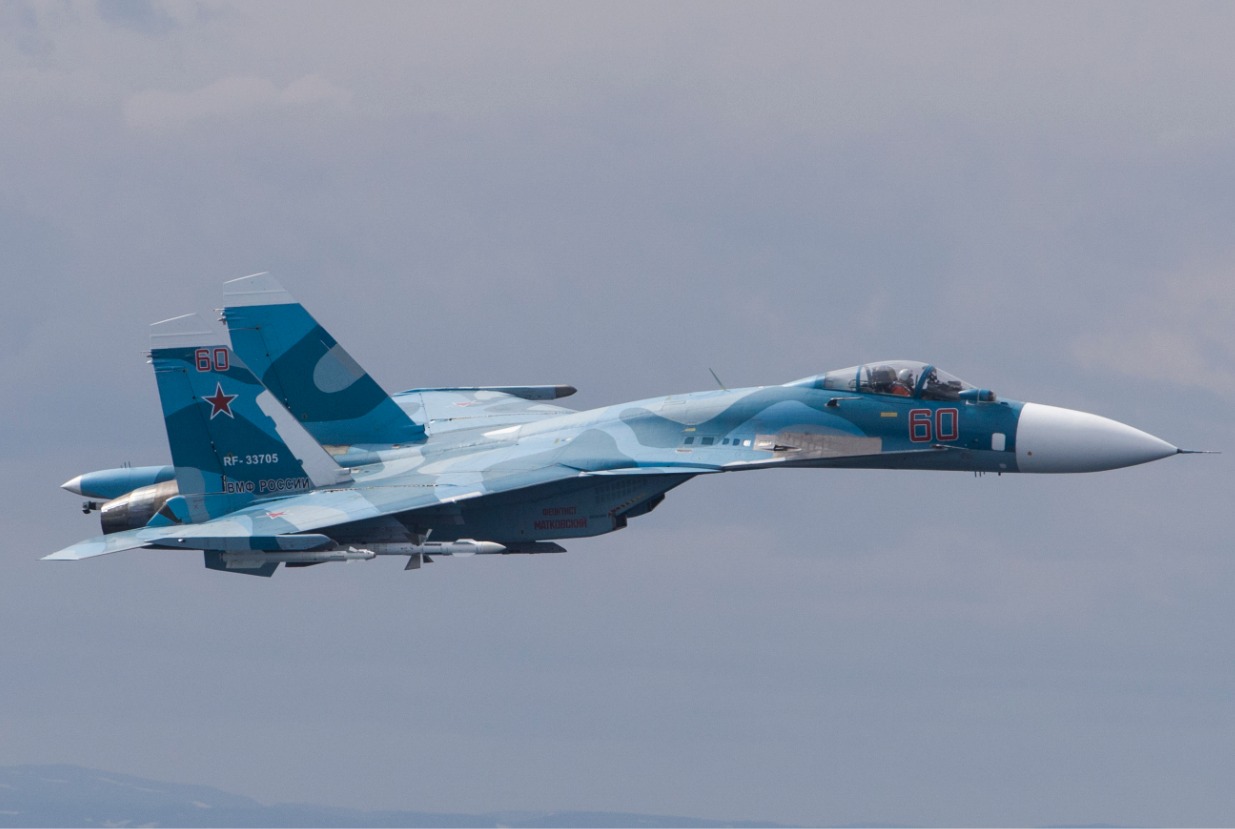 As Defense Express reported, the UK Defense Intelligence said russia holding open option of another round of call-ups. We also wrote, that Ukraine's Defense Intelligence stated that russia preparing for long war
.
Read more: Russia's Aviation Cannot Get Air Superiority In Ukraine Due to a Number of Factors, This Situation Is Unlikely to Change Yet – British Intelligence
---
---