Fortem Technologies, a U.S.-based company, is seeking several million dollars in funding to establish a second production line for its ShahedHunters, intending to increase the supply of these drones to Ukraine.
The company's CEO, Jon Gruen, noted that with timely financing, drone deliveries could commence in early 2024, as he told Defense One. While he didn't specify where the batches will go, presumably, those are intended for Ukraine.
Read more: Ukrainians Using Experimental Weapons Gives a Boost to Britain's Defense Industry
For context, the DroneHunter F700 is an unmanned aerial system that the Ukrainian military and other security services have been using since at least January 2023 when the Minister of Digital Transformation of Ukraine Mykhailo Fedorov announced the arrival of six systems. The minister said DroneHunters would primarily protect Ukraine's energy infrastructure from russian attacks with Shahed-131/136 suicide drones.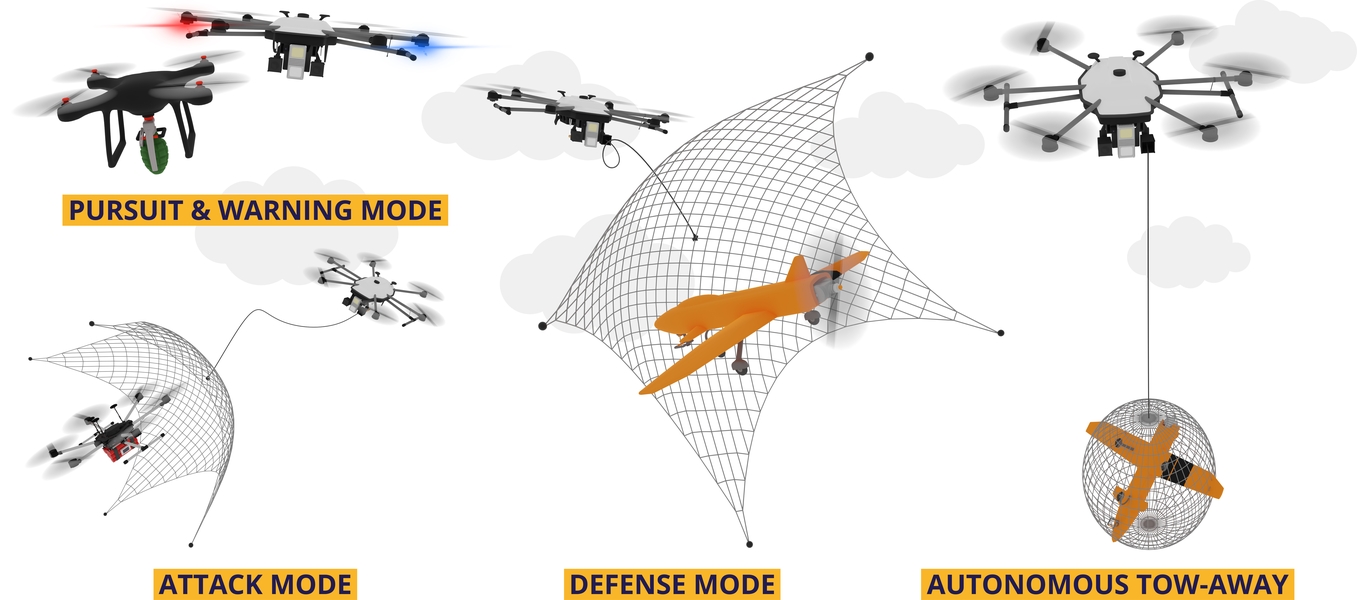 Gruen mentions that Fortem Technologies initially supplied drones exclusively to the Ministry of Digital Transformation. However, current information suggests the expansion of sales to three Ukrainian ministries, though details on agreements and volumes are undisclosed.
He also highlights Ukraine's positive impact on refining the weaponry through usage on real battlefields, and this is not the first example how the application of Western weapons by Ukrainians has a positive effect on their further improvement.
The key upgrade that the DroneHunter F700 received was enhanced resistance to russian electronic warfare assets, a significant concern for drones in general. Additionally, Fortem "adapted" their product so it could intercept Shahed-136, which weighs about 200 kg, though specific improvements remain undisclosed.
The DroneHunter F700 is essentially a drone armed with nets it cats onto the target. It employs the TrueView R20 radar for target detection, while built-in artificial intelligence optimizes interception efficiency by calculating the best position and angle of attack.
Recently, the State Border Guard Service of Ukraine released a video showing how the guardsmen were taught to operate a"drone that catches other drones."
"It detects targets with its radar, then we are tracking them; we find the target to defeat, and in automatic mode this drone goes up into the sky, deploys to protect a designated area and defends it with the help of nets that it drops onto an [enemy] UAV," a border guard servicemen said in the video.
Read more: ​It Became Known How Many "Scalpel" Loitering Munition the russian Invaders Received, How Much They Cost
---
---