For the first time since the russian invasion started, the info agency of Ukraine's Ministry of Defense ArmyInform covers the performance of a domestically made weapon that doesn't usually get much attention – the RPV-16 anti-personnel thermobaric flamethrower weapon.
These flamethrowers are used by chemical, biological, radiological and nuclear (CBRN) defense forces of the Armed Forces of Ukraine. Usually, the CBRN forces are meant to provide protection against threats of weapons of mass destruction. However, there are times these units are involved in combat against enemy manpower as well, and here's when the RPV-16 flamethrower comes in handy.
Read more: ​Powerful Tandem of American Legendary TOW ATGM, HMMWV Armored Vehicle Spotted on Battlefield in Ukraine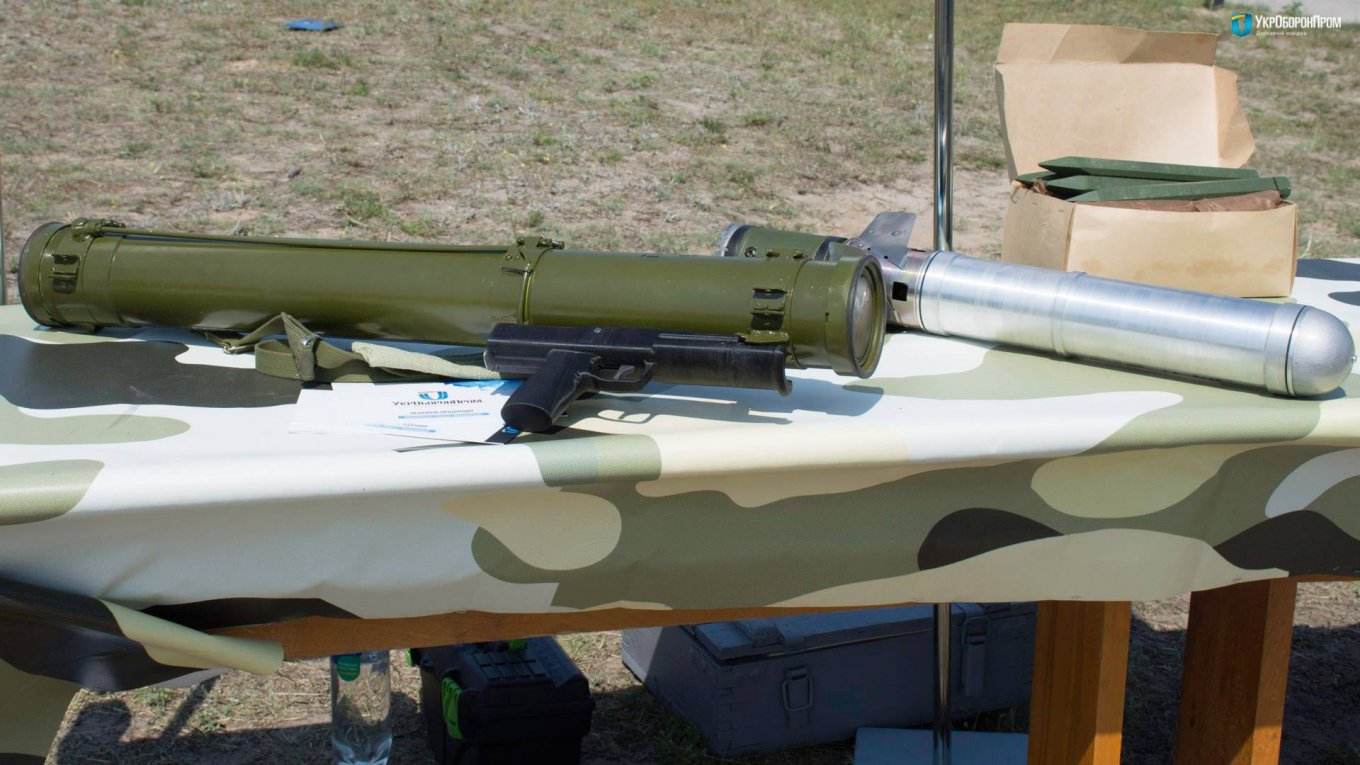 The RPV-16 is designed to provide support for engineering and reconnaissance units, and have the following characteristics. The range of direct fire is 600 meters, and the maximum is up to 1,000 meters. The burning temperature during the thermobaric explosion reaches 2,500 degrees, the danger to personnel remains at a distance of 70-80 meters from the epicenter of the explosion. The RPV-16 launch mechanism is designed for multiple shots, while the grenade launching tube is single-use.
The RPV-16 is the most effective during combat in settlements. Ukrainian soldiers say, after the round hit a building, the roof gets blown away, with no chance of anyone inside surviving.
Ukrainian military got a chance to prove its effectiveness during the battle for Lyman city in Eastern Ukraine this autumn. Another noteworthy detail is that this weapon is easy to learn for the troops specialized in handling grenade launchers.
A serviceman told journalists he handed several flamethrowers to his comrades from other units inside the brigade and quickly explained them how to use it against russian invaders.
Read more: ​M32A1 Revolving Grenade Launcher in the Hands of Ukrainian Soldiers
---
---