The Acquus company, a subsidiary of the Volvo Group, is finishing the production of a batch of 20 Bastion armored personnel carriers. These vehicles will be handed over to the Armed Forces of Ukraine soon, La Tribune reports. The order is coming from the French Ministry for Armed Forces, the total value of the contract is not disclosed.
The French Bastion APC can be rightfully called an "African" vehicle, since it was developed primarily for the French special forces operating in Africa, and also for the armed forces of allied countries.
Read more: ​How French CAESAR Self-Propelled Howitzer Destroys russian Invaders in Ukraine (Video)

The Bastion accommodates two crewmen and up to eight landing personnel. Gross weight of a vehicle is 12.5 t, 4x4 chassis, the armor protects from fragmentation blast and fire of 7.62-mm caliber arms. On a road, the vehicle can keep the speed up to 110 km/h traveling for up to 1,400 km.
Basic version of the Bastion vehicle has an additional mine-protected flooring, and a placement for three automatic 40-mm grenade launchers or three MG3 machine guns on the roof.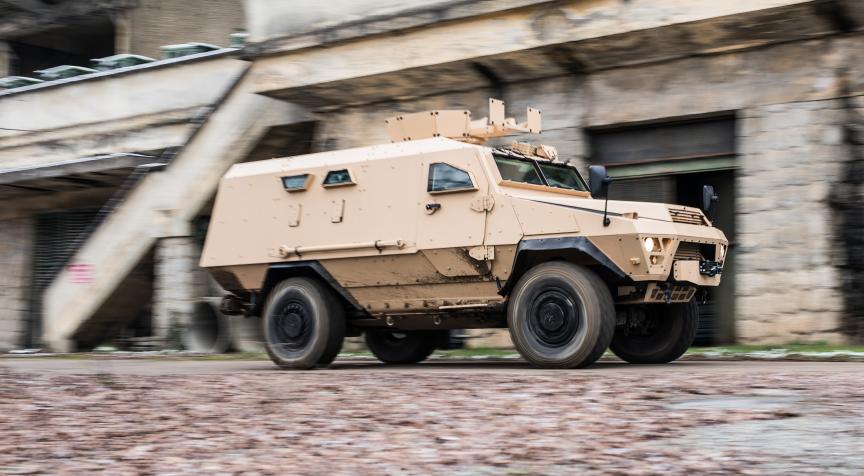 Serial production of French Bastion vehicles began in 2010. The manufacturer claims this APC meets all the requirements of armed forces of European, African or Middle East countries.
Considering the specifications of this personnel carrier, the Bastion will most likely enter service within the Special Operation Forces (SOF) of the Ukrainian Army and will be used for raids on russian positions during counteroffensive actions.
Read more: Ukrainian SOF fighters in the Kharkiv Region Won an Interesting Trophy
---
---