The German defense ministry said on Friday, July 29, The Guardian reports.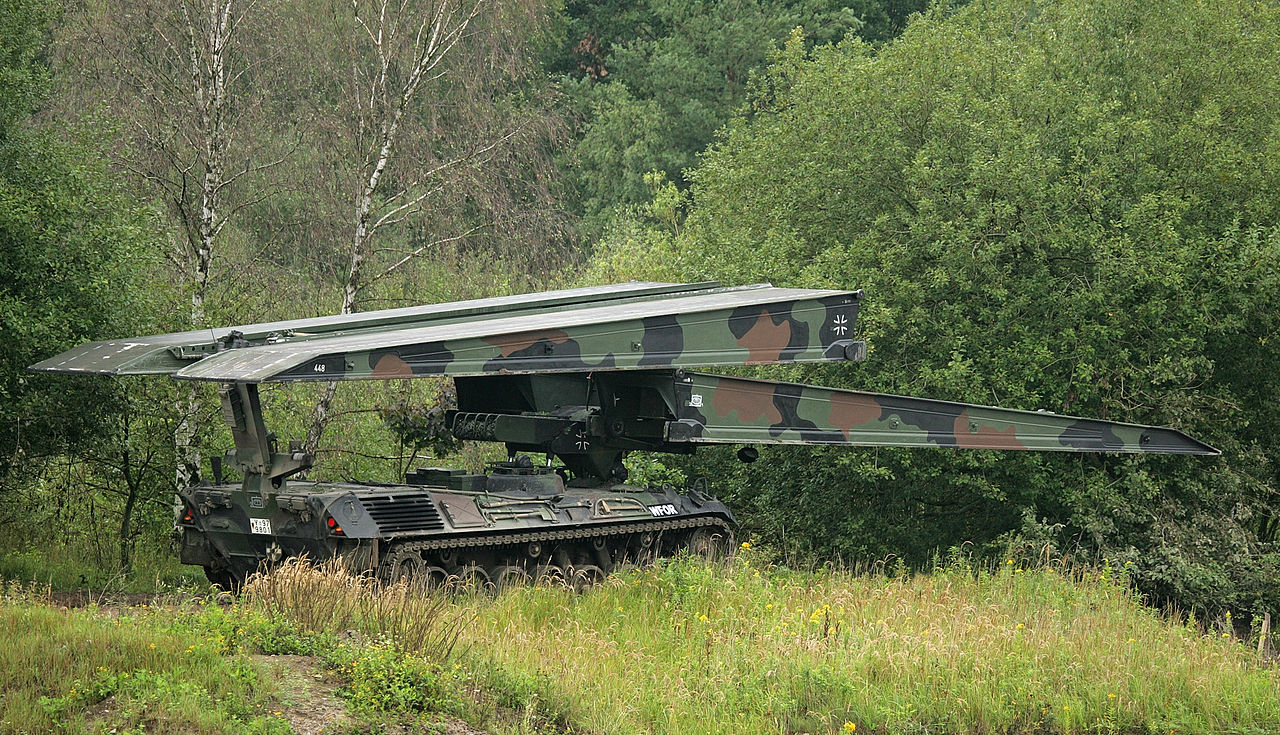 "The BIBER will enable Ukrainian troops to cross waters or obstacles in combat.
Read more: Ukrainian Armed Forces Showed M270 MLRS in Action (Video)
The delivery of the first six systems will take place this year, starting in autumn. Ten more systems will follow next year," The German defense ministry said in a statement.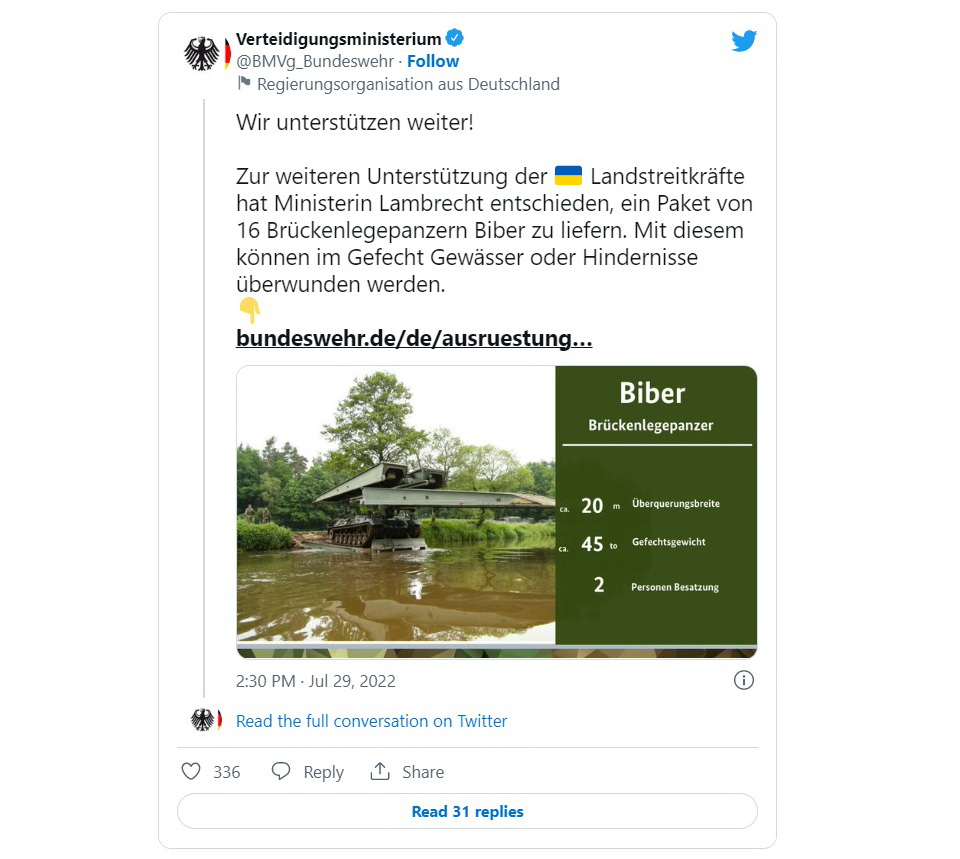 The bridge-laying tank with the eponymous rapid tank bridge Biber is intended to overcome cuts in terrain such as bodies of water and gorges up to 20 meters wide in combat, depending on the nature of the terrain.
The rapid armored bridge is 22 meters long, 4 meters wide and can be laid out under armor protection within 2 to 3 minutes. Their weight is about 9.94 tons. The design is approved for the military load class (MLC) 60 or up to about 55 tons. The crew consists of two soldiers, the driver and the commander. The bridge-layer is unarmed, but has a smoke device.
As Defense Express reported, Ukraine would buy 100 PzH 2000 howitzers from Germany on 1.7 bill Euro.
Read more: ​Baykar Hands Over Bayraktar TB2 to Ukraine's Military for Free Again - This Time from Poles Who Already Collect Money to Buy Helicopters for Ukraine
---
---