In the post to the video he said: "The Armed Forces of Ukraine are grateful to our partners for their unwavering support and assistance. Together to Victory!"
As Defense Express informed, Ukraine's Defense Minister Oleksii Reznikov broke the news on Twitter on July 16, that American M270 Long-range multiple launch rocket systems have been delivered to Ukraine.
Read more: ​Ukraine's Defense Minister States M270 MLR Systems Arrive in Ukraine
"Long Hand Family of #UAarmy has been enlarged: the first MLRS M270 have arrived! They will be good company for #HIMARS on the battlefield," Reznikov tweeted.
The minister thanked Ukraine's foreign partners, adding that there will be "no mercy" for the enemy.
M270 Long-range multiple launch rocket systems can fire 12 surface-to-surface missiles within a minute and can strike targets within 50 miles (80km) with pinpoint accuracy.
The Multiple Launch Rocket System (MLRS), formerly known as the General Support Rocket System (GSRS), is designed to supplement cannon weapons available to U.S. Army division and corps commanders for the delivery of a large volume of firepower in a very short time against critical, time-sensitive targets. The MLRS (Multiple Launch Rocket System) is a high-mobility automatic system based on an M270 weapons platform. The MLRS is capable of supporting and delivering all freeflight basic and extended-range (ER-MLRS) rockets and the Army Tactical Missile System (ATACMS) Block I missiles.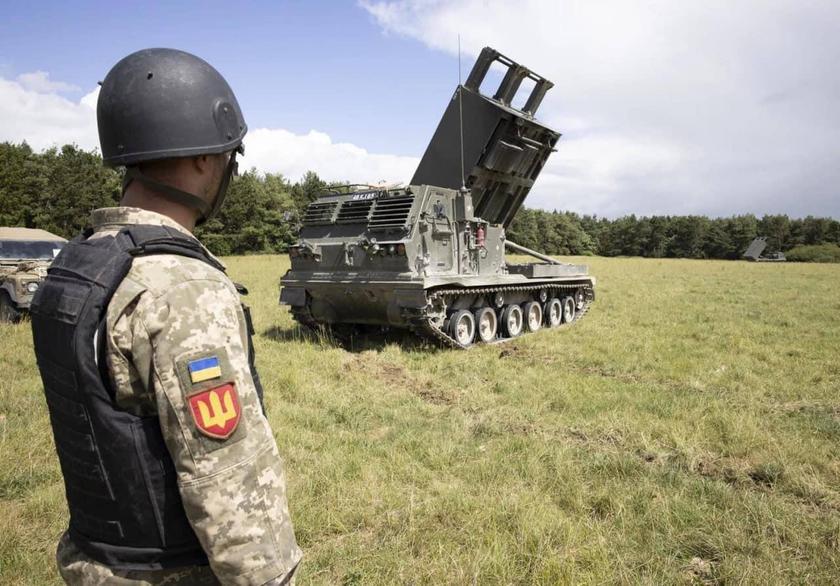 The MLRS launcher unit comprises an M270 launcher loaded with 12 rockets, packaged in two six-rocket pods. The launcher, which is mounted on a stretched Bradley chassis, is a highly automated self-loading and self-aiming system. It contains a fire control computer that integrates the vehicle and rocket launching operations. Without leaving the cab, the crew of three (driver, gunner and section chief) can fire up to twelve MLRS rockets in less than 60 seconds.
MLRS employs the "shoot and scoot" principle to limit vulnerability to counter-battery fire. In addition to the M77 dual purpose conventional submunition equipped with 644 high explosive grenades for anti-personnel and light vehicle engagements, the system can deliver the West German-developed AT2 scatterable mine warhead and has the potential for delivering other warheads.
Read more: Became Known How Many M270 MLRS Norway Will Transfer To Ukraine
---
---