The 105 mm L118 Howitzer / Illustrative photo from open sources105-mm artillery will soon be part of the artillery units of the Armed Forces of Ukraine. This is evidenced by official information from the Pentagon, announcing the transfer of a new batch of weapons, which included 36 thousand rounds of ammunition in this caliber.
And a month ago, it became known that New Zealand intends to send 30 instructors to Europe to teach Ukrainian artillerymen how to work with the L118 howitzer (also known as the 105 Light Gun).
Read more: ​Ukrainian Cities Get Shelled With Incendiary Shells (Photos)
Given that the United States previously transmitted M777 howitzers with shells in the proportion of 2,000 units per barrel, in the case of a similar dependence, the Armed Forces may expect 18 units of L118, which corresponds to the divisional composition.
The reason for choosing this system is its much greater mobility, which is crucial in the counter-battery fight, as the Minister of Defense of the United Kingdom Ben Wallace emphasized. In particular, the old 155-mm guns weigh about 7 tons, titanium M777 - 4.2 tons, and L118 - about two.
However, the smaller caliber, shorter firing range and firepower of the projectile is. L118 can reach the enemy at a distance of 17.5 km conventional and up to 19.5-20.5 rocket-assisted, against 24.7 km and 30 km, respectively, in the M777. And the 105-mm ammunition contains only 2.5 kg of explosives against 6.9 kg in the 155-mm. But compared to the 122-mm Soviet systems, the 105-mm wins, because the D-30 howitzer and 2C1 Gvozdika SPG firing distance is 15 km.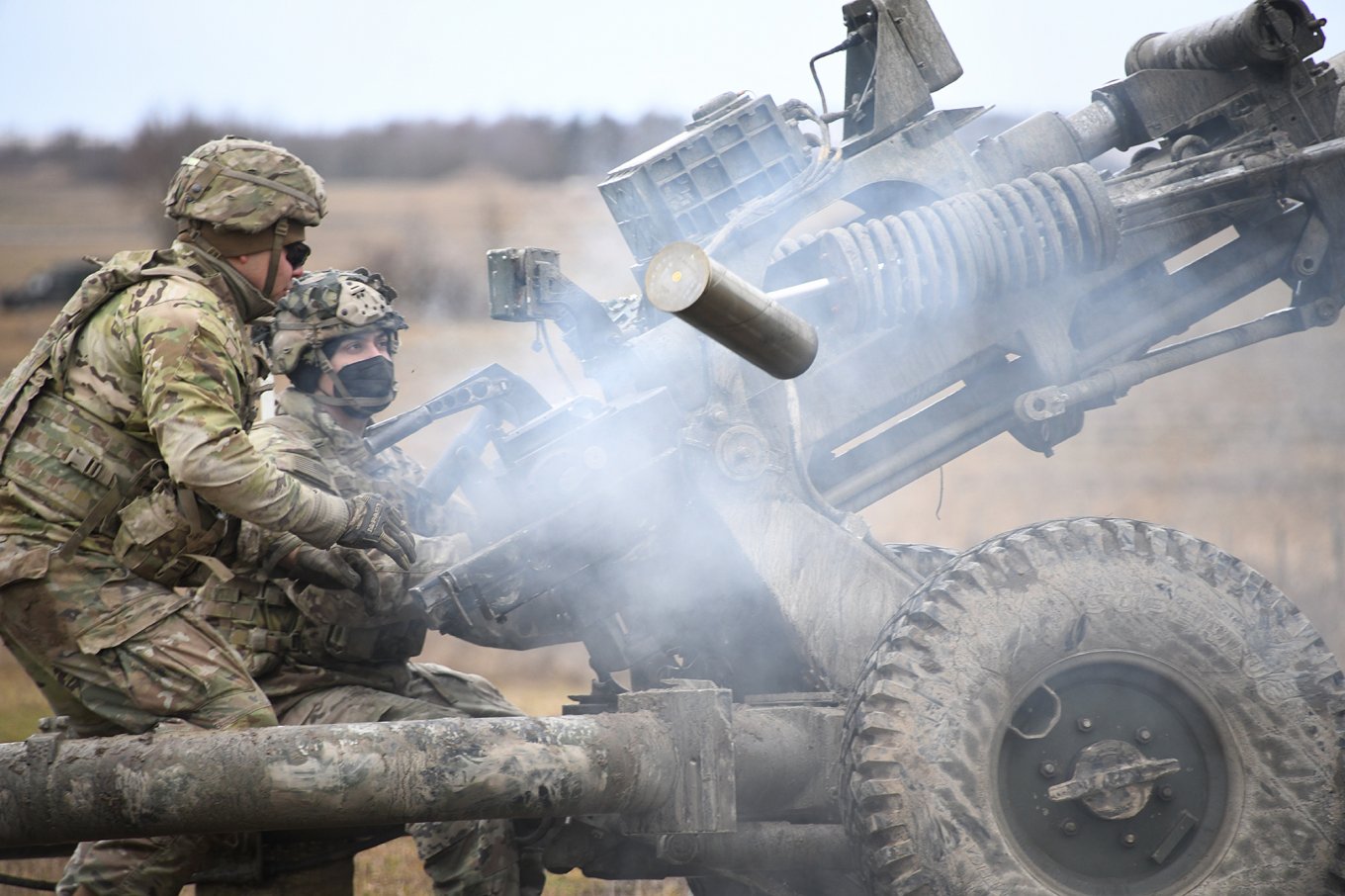 In addition, the rate of fire in the 105-mm system is much higher: 5 shots in the first minute, while the 155-mm howitzer can fire at a rate of up to 2 shells.
Read more: ​Russian Boomerang Missile: Air Defense System Hit Itself
---
---