Turkiye is on an "aircraft production streak" with the news of the first prototype of T929 ATAK-2 attack helicopter undergoing static tests at Turkish Aerospace Industries.
This comes shortly after a whole sequence of remarkable events: the Turkish 5th Gen fighter TF-X was first shown on the runway, Hürjet trainer and light combat aircraft had a maiden flight, the announcement of Kızılelma fighter drone entering production in 2024, and Turkish Gökbey helicopter had its first takeoff with a domestically-made engine. The tempo of aircraft production in Turkiye is indeed impressive.
Read more: Turkey Creates the Azab Kamikaze Drone With 90% Localization: Comparison With Iran's Shahed
Although for now it's only about initial tests of running the Ukrainian-made TV3-117VMA-SBM1 engines from Motor Sich, the full-fledged maiden flight is planned for early 2025.
Based on the fact the ATAK-2 is a certified attack helicopter in contrast to the T129 light helicopter, and the participation of Ukraine in the part of supplying engines for it, we should consider this aircraft in the context of the announced plans to upgrade the Ukrainian Army's fleet.
On a brief note, the development of ATAK-2 only started in 2019, this detail actually emphasizes the speed of progress of this project. For comparison, the draft for AH-64 Apache was first drawn in 1972, the maiden flight took place in 1975, it was yet far from the final design, then it entered service in 1984. The russian Mi-28 took much longer: the development started in 1978, followed by first takeoff in1982 and launch of mass production in 2009.
ATAK-2 belongs to the same class of helicopters with a 10-ton maximum takeoff weight; Apache in that regard has a limit of 10.4 t, then 10.8 t for Ka-52 and 12.1 t for Mi-28. Two TV3-117VMA-SBM1 engines give ATAK-2 even more thrust than other types in the same class have.
Another important aspect is the level of technology used in this attack helicopter. It is capable of applying various precision guided weapons and a targeting pod compatible not only with an electro-optical sensor but a MilDaR Ka-band fire control radar as well. Among the ATAK-2's avionics are an electronic warfare system and an infrared countermeasure (IRCM).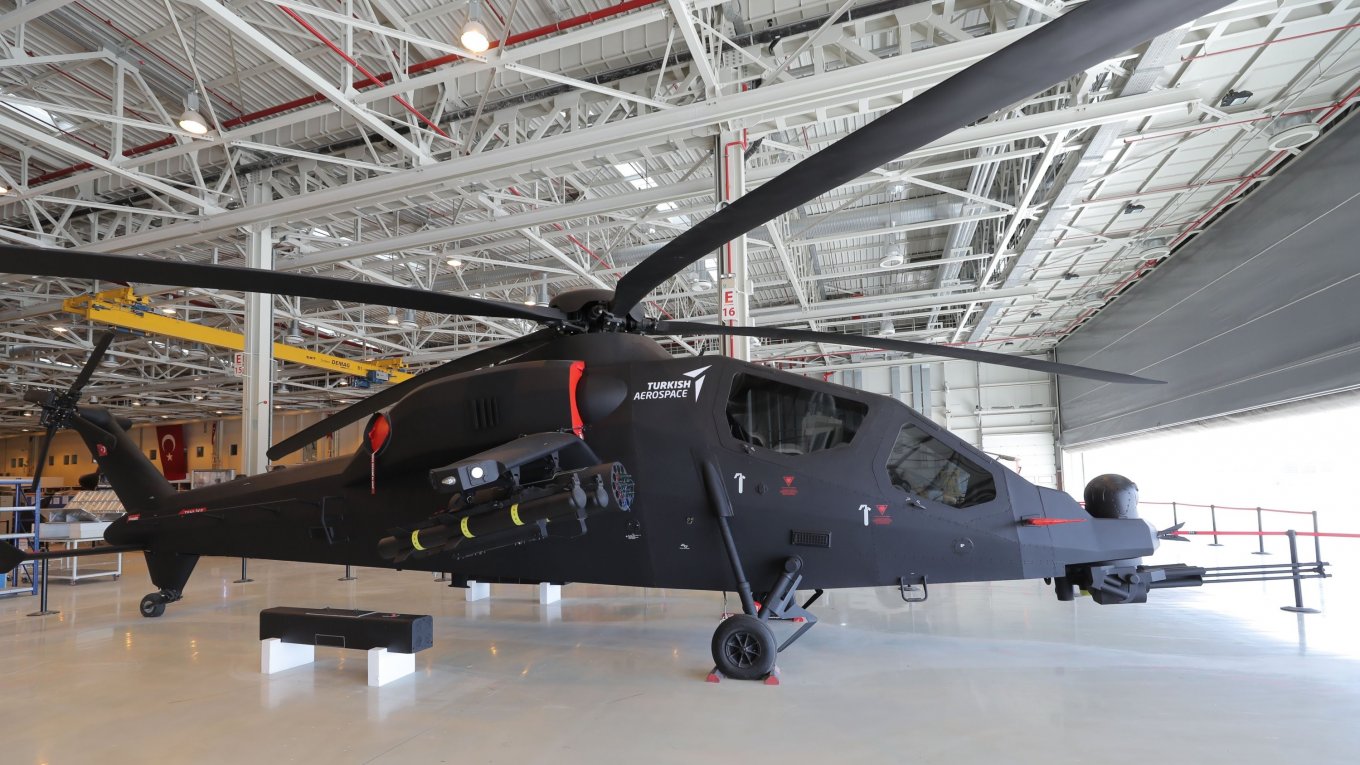 As for the armament, it primarily relies on anti-tank UMTAS missiles with thermal sensors and semi-active L-UMTAS with a firing range of 8 km placed in eight pods to the sides of the hull. These pylons can also be equipped with unguided rockets, too, as well as their guided versions, for example, the Turkish Cirit which is based on the same concept as the American APKWS. Standard weapon is the 30mm automatic cannon, it can also use air-to-air missiles for aerial combat, including the AIM-9.
All these features make ATAK-2 a fully capable attack helicopter with high level of digitalization and integrated into all kinds of automated control systems. At the same time, all the main components will be produced in Turkiye. This fact makes export procedures much easier, as Turkiye won't take ages to receive re-export permissions from too many countries.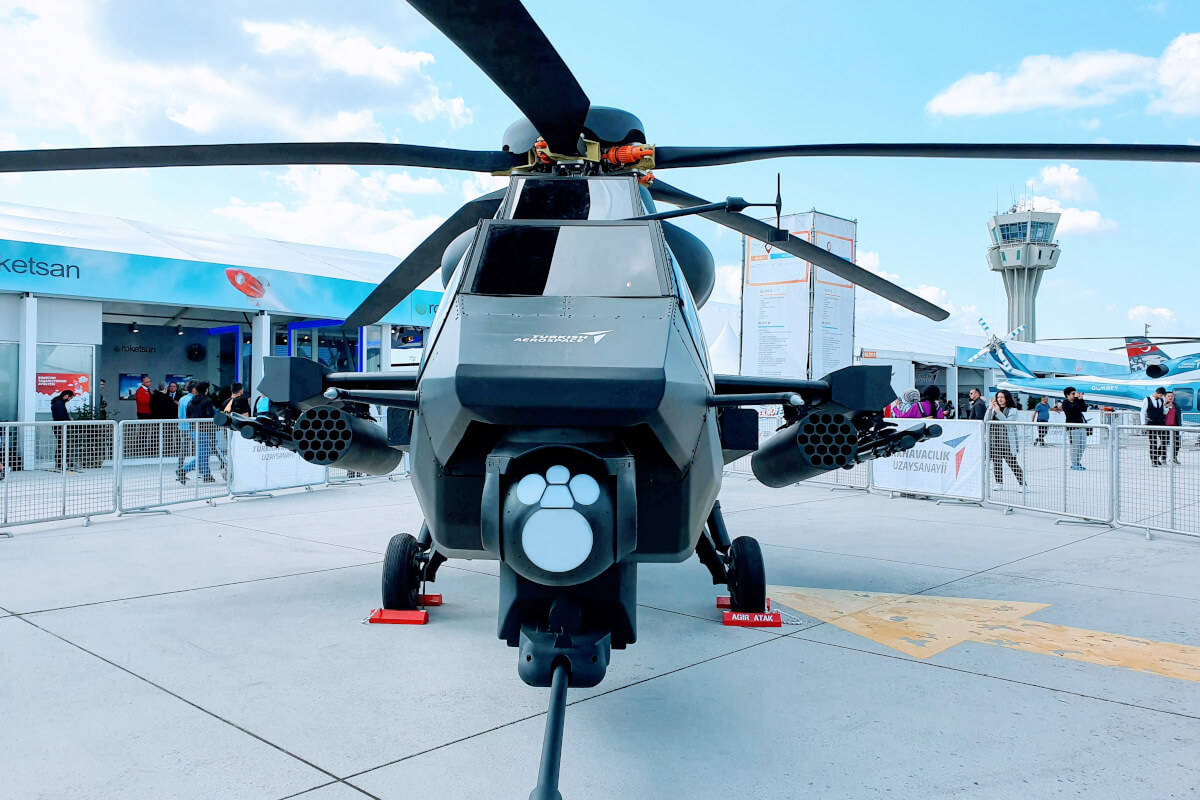 In this context, Ukraine as one of the suppliers of a crucial component may be interested in expanding the cooperation with Turkiye and upgrade its aviation park by replacing aging Soviet aircraft with ATAK-2 helicopters.
Read more: Ukrainian Engine Powered Turkish Drone Akinci Sets Records for Flight Time, Altitude
---
---