Turkey has developed and soon plans to launch own analogue of the Shahed Iranian kamikaze drone: thus, the Turkish company Robit Technology has created a new kamikaze drone called Azab. Details about this development are described by Defence Turk after speaking with the company's director, Selchuk Firat.
This new Turkish UAV has already completed flight tests, and is currently awaiting fire tests, which are to begin in the coming months.
Read more: Russia Changing the Missile Attacks Targets After the Failure With Critical Infrastructure – Ukraine's Intelligence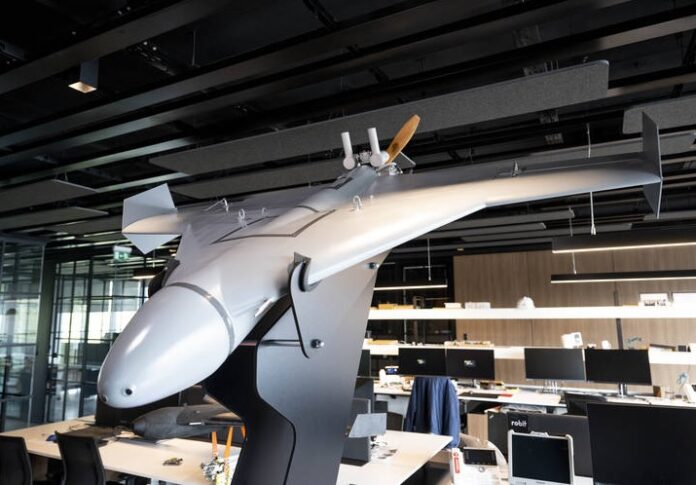 By the end of September of this year, the manufacturer plans to complete the tests, while the company says that they are ready for mass production: they want to start fulfilling customers' orders as soon as possible after the tests are completed.
As for the tactical and technical characteristics of the Azab kamikaze drone, the following is currently known about it: the Turkish company will have two modifications of this drone, namely with a wingspan of 1.5 m (Azab T150) and 2 m (Azab T200). The younger version has a take-off weight of 7 kg and can be equipped with a payload weighing up to 3 kg. This version is positioned as an option for "local operations". The older version has a take-off weight of 50 kg with a payload of 15 kg.
For comparison, the wingspan of the Shahed-131 and Shahed-136 is 2.2 m and 2.5 m, the weight of the warhead is estimated at 10-15 kg and 15-22 kg (in some sources it is up to 40-50 kg) respectively for Shahed-131 and Shahed-136 versions. The take-off weight is estimated at 135 kg and 200 kg.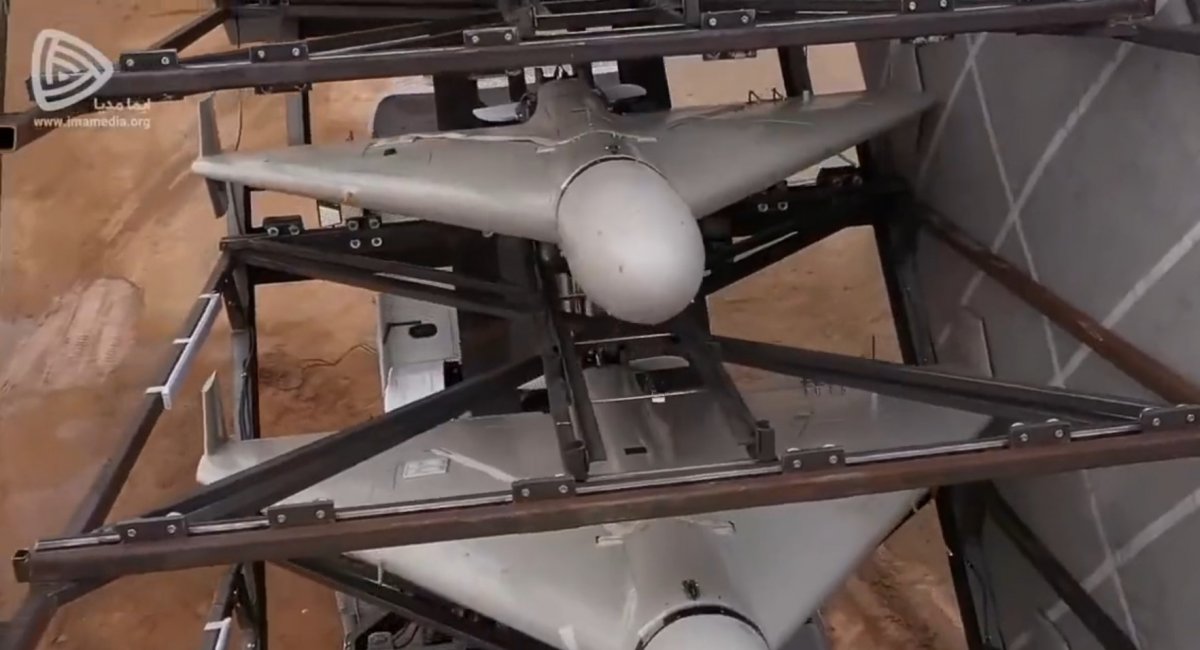 The Azab drone will be possible to equip with various types of combat units, in particular, as the manufacturer notes, it will be possible to integrate mortar mines and RPG ammunition.
Azab has a range of 500 km (for comparison, the range of Shahed is estimated at 1000 km, but it is worth understanding that the Iranian kamikaze drone has a much larger take-off mass).
It is noted that the Azab drone can destroy targets in various modes: both by pre-entered target coordinates and by an operator who is said to be able to control the kamikaze drone by means of a camera with an image transmission range of 150 km or 200 km according to the version.
The developer claims that Azab kamikaze drones have an anti-jamming system, and the company has also developed its own autopilot system and ground stations for it. Localization of production is 90%: "We do not have localization only in semiconductors." The engine is by the ERIN Motor company.
In addition, the company says that they can also make an enlarged version of the older Azab UAV, then the wingspan will increase from 2 m to 3.5 m, and it will also be possible to increase the payload and range of use.
Read more: ​Slovakia to Get the Compensation for Fighters and Systems: Discount for the AH-1Z Viper Helicopters, $250 Million and more
---
---