The russian propagandist media claims that "special helicopter units" using Mi-28 helicopters have begun to be formed as part of the so-called "russian Aerospace Forces". These units are designed to intercept Ukrainian UAVs in the airspace of the russian federation. According to the propagandists, they are already, as it were, on combat duty.
The staff structure of such units, their location as well as the number of Mi-28 helicopters allocated for this task are not indicated by enemy propaganda resources. Instead, the russian media claim that the Mi-28 helicopters have quite acceptable characteristics to perform the tasks of destroying drones.
Read more: Ukrainian Troops Shot Down the Brand-new Russian Helicopter Mi-28 (Video)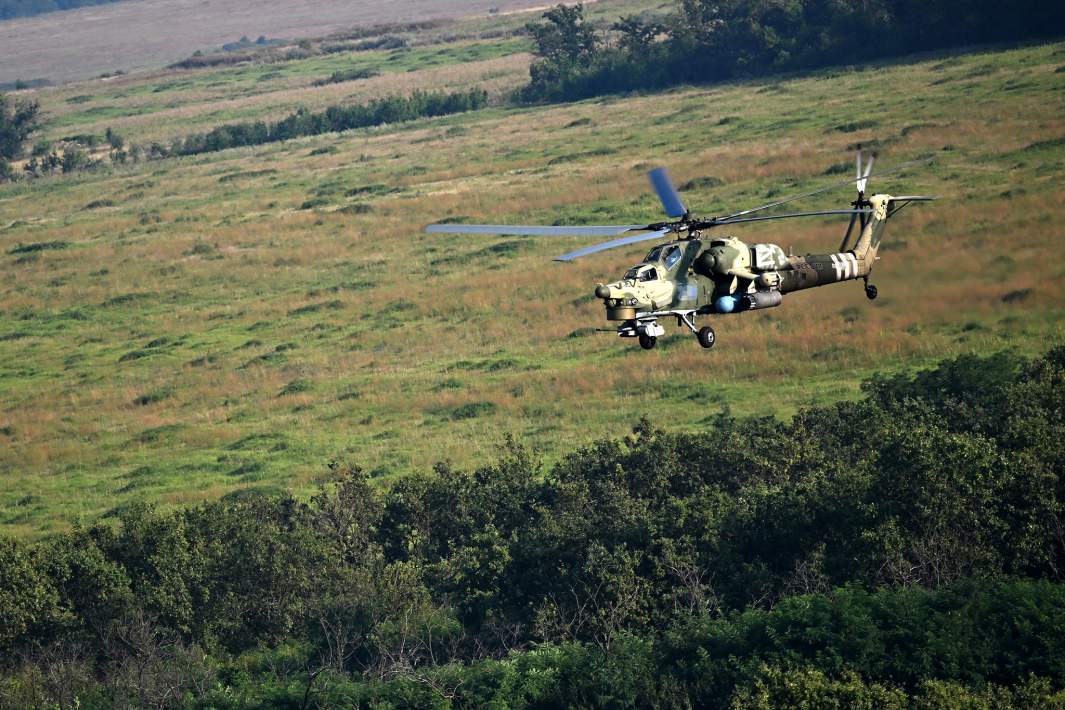 For example, the cruising speed of these attack helicopters is 265 km/h, while the speed of drones does not seem to exceed 200 km/h. A t the same time, an on-board equipment of these helicopters allows hitting air targets not only with a 30-mm cannon, but also with guided missiles with Infrared homing as well.
The Military Balance 2023 indicates that the Russian army may still have more than 80 Mi-28N helicopters and 13 Mi-28UB combat training helicopters. It can be assumed that a significant part of these aircraft can currently be engaged specifically for the purpose of intercepting Ukrainian drones in the sky over the russian federation. At the same time, russian propagandists justify such a change in the role of this helicopter also by the fact that the Mi-28N showed its inefficiency when trying to use it with the 9М127 Vikhr guided missiles in the war against Ukraine, as they claim - due to the shortcomings of the on-board equipment.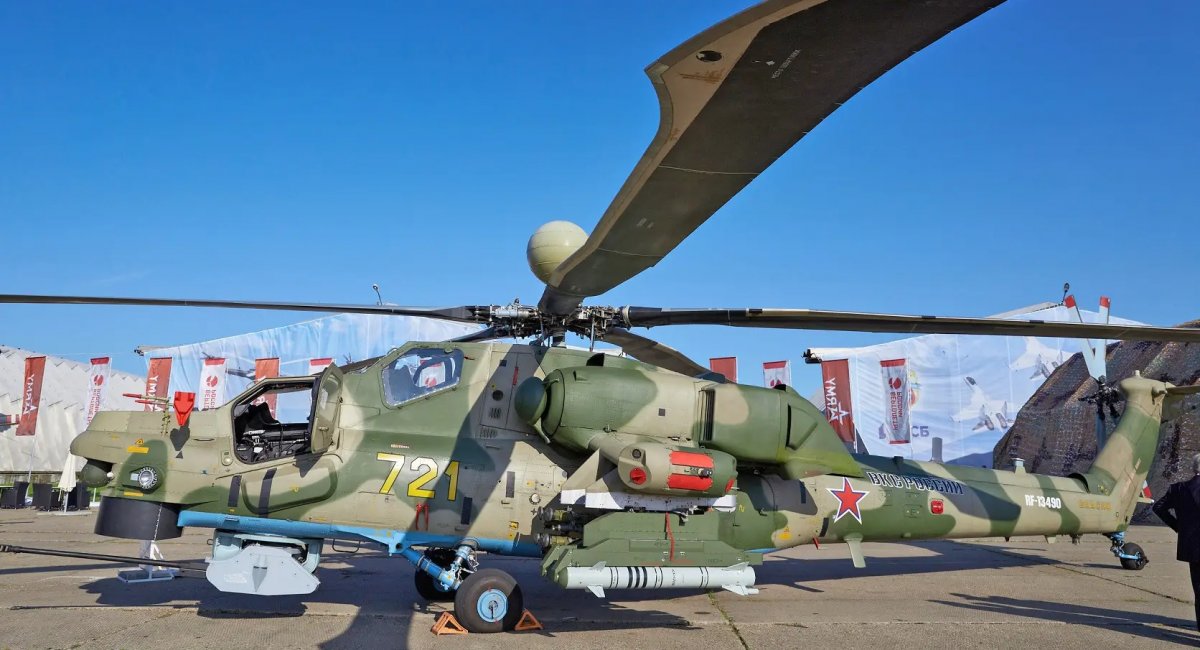 Prior to this, attempts by the russians to use the Mi-28 as "interceptors" of Ukrainian drones had already been recorded. In particular, the Defense Intelligence of the Ministry of Defense of Ukraine reported almost a week ago that as many as russian Mi-28 two attack helicopters and one aircraft chased one of the Ukrainian drones near Cape Tarkhankut in the temporarily occupied Crimea, but these attacks failed.
Defense Express also reported earlier that the enemy Ka-52 narrowly escaped a Ukrainian FPV kamikaze drone. We also wrote, that Ukrainian SOF Eliminated Warehouse With russia's 9М127 Vikhr Missiles for Ka-52. Near Bakhmut
Read more: russia Loses Customers in Asia, Gets a Shipping Ban Instead of Mi-28 Deal
---
---