A photo appeared in the Internet, which shows that at the entrance to the harbor of temporarily occupied Sevastopol, the russians deployed a system that can be identified as DP-62 Damba. Such a system was created on the basis of the BM-21 Grad MLRS and is intended to prevent landing operations, combating saboteurs and small naval targets.
From its basic version, the DP-62 Damba differs in the ability to fire from a remote control panel, to receive external power from industrial power networks with a voltage of 380 volts and work either in autonomous mode or with the use of a hydroacoustic station.
Read more: Media Say That Ukraine is Asking Germany for Taurus KEPD 350 Cruise Missiles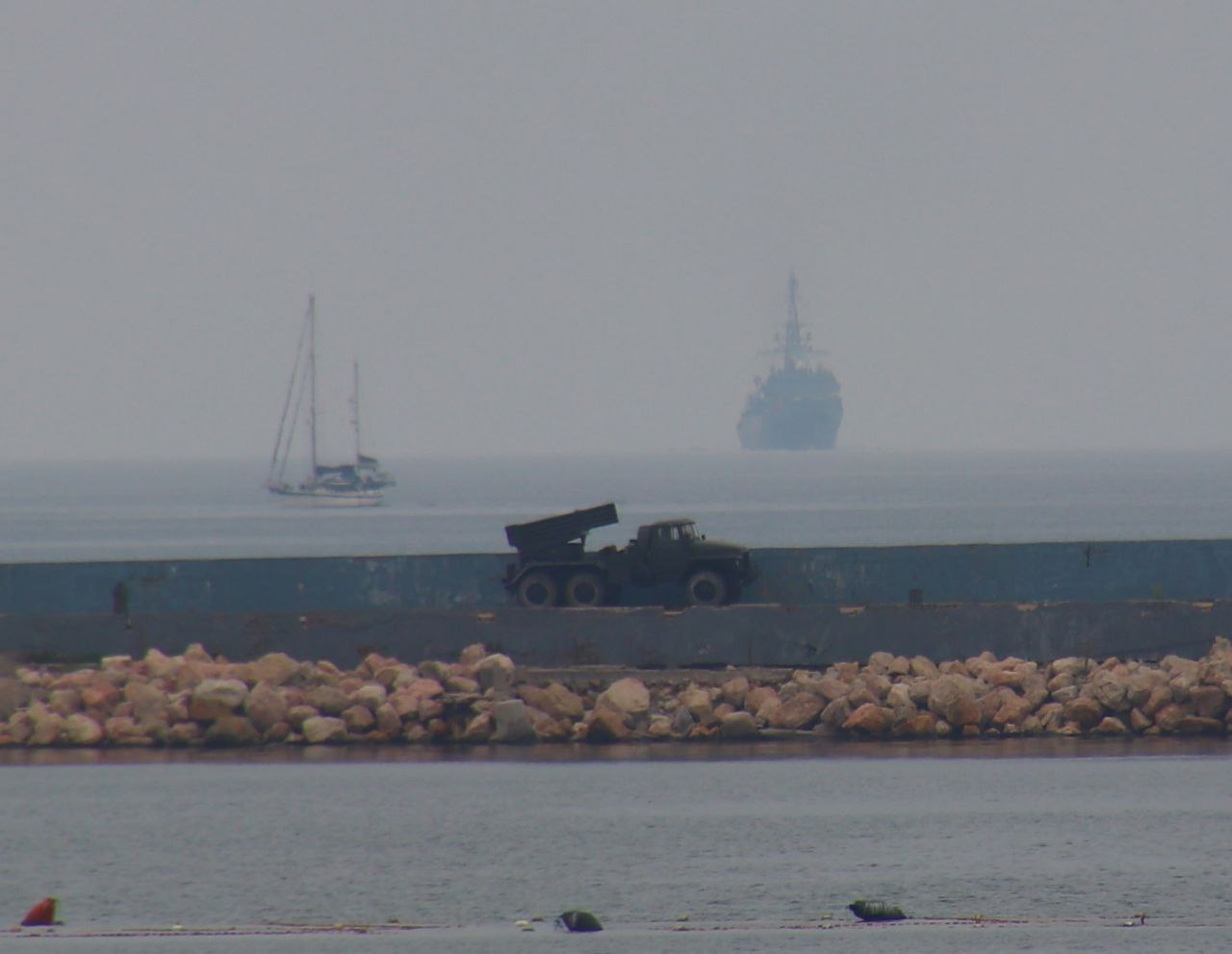 122-mm PRS-60 unguided projectiles are used for firing, which can hit targets at a range of 300 m to 5000 m. The PRS-60 projectile is capable of hitting ultra-small submarines at a depth of 3 to 200 meters, with ricochet-free firing at a range of 0.3 to 5 km. In addition, it is possible to destroy underwater saboteurs; for this, the projectile is equipped with a special tip. For a guaranteed hit on the target, you need to shoot at least a package of 20 shells.
The production of the DP-62 Damba coastal self-propelled jet bombing systems started back in 1980. The russian federation decided to allow the export of such systems in 1998. Data on how many the DP-62 Damba units are at the disposal of the Armed Forces of the Russian Federation are currently not publicly available.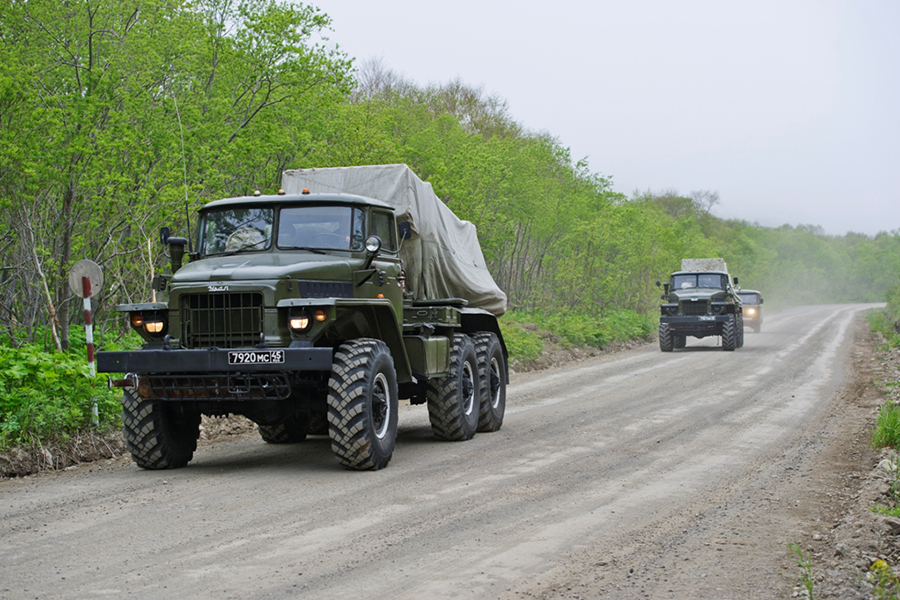 According to some data, the DP-62 Damba jet bombing system are at the disposal of the so-called "102nd Special Purpose Unit for Combating Underwater Subversive Forces and Means" of the Black Sea Fleet of the russian federation, numbering 60 people, stationed in temporarily occupied Sevastopol. At the same time, it should be noted that in open sources there are references only to shootings from the DP-62 in Kamchatka, which were previously carried out by units of the Pacific Fleet of the Russian Navy.
Considering the "anti-sabotage" functionality of the DP-62 Damba system, it seems that the russians deployed the system specifically to counter the likely new attacks by Ukrainian kamikaze unmanned surface vehicles (USV) hunting russian Kalibr cruise missile carriers.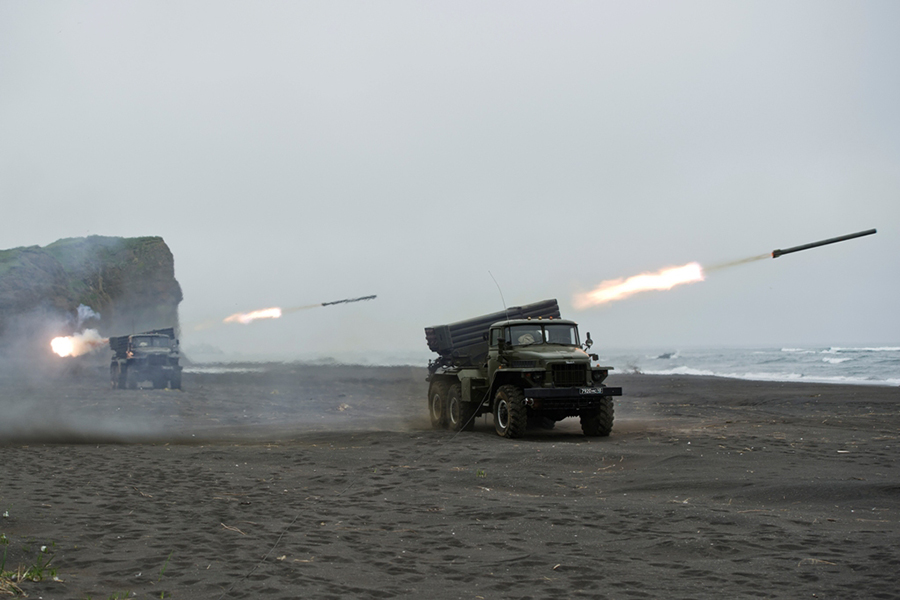 Read more: ​Successful Attack on Ivan Khurs Reconnaissance Ship Shows That Ukrainian USV Can Now Reach russian Ships Everywhere in the Black See
---
---