The German publication Spiegel writes that the press secretary of the German Ministry of Defense announced the submission of an official request from Ukraine for the supply of Taurus long-range air-based cruise missiles. At the same time, the official did not disclose other details of the request, in particular, the possible number of missiles to be delivered or the deadline for the transfer. But it is noted that the Bundeswehr may have near 150 such missiles, some of which may actually be transferred to the Armed Forces.
In turn, Frankfurter Allgemeine Sonntagszeitung claims that German Chancellor Olaf Scholz and Ukrainian President Volodymyr Zelenskyi discussed the possibility of such a request during their conversation at the beginning of May this year.
Read more: ​Germany Specifies the Weapons It Is Transferring to Ukraine in Record Aid Package Worth €2.7 bin
The developer of the Taurus KEPD 350 cruise missile is the MBDA Corporation, which developed the British Storm Shadow as well as the French SCALP-EG cruise missiles, due to which this line of missiles has not only visual similarities, but similar characteristics as well.
In the case of the Taurus KEPD 350, the characteristics are as follows: the starting mass is 1360 kg, of which 481 kg is the MEPHISTO tandem concrete-breaking warhead, which is designed to defeat both fortified and square targets, such as airfields or objects of logistics infrastructure. The launch range of this missile is about 500 km. The European users of Taurus KEPD 350 missiles are Germany itself, Sweden and Spain, which determines the list of carriers of these missiles - Tornado, Eurofighter and JAS 39 Gripen.
Accordingly, against this background, the question arises as to which carriers in the formation of the Armed Forces of Ukraine can be adapted Taurus KEPD 350 in the event that Berlin says "yes" to Ukraine's request.
But German experts are convinced that their Taurus can be easily adapted even to the Su-24. Especially if you take into account the official hint from the Ministry of Defense of Ukraine that the aircraft of the same type are used to launch the British Storm Shadow.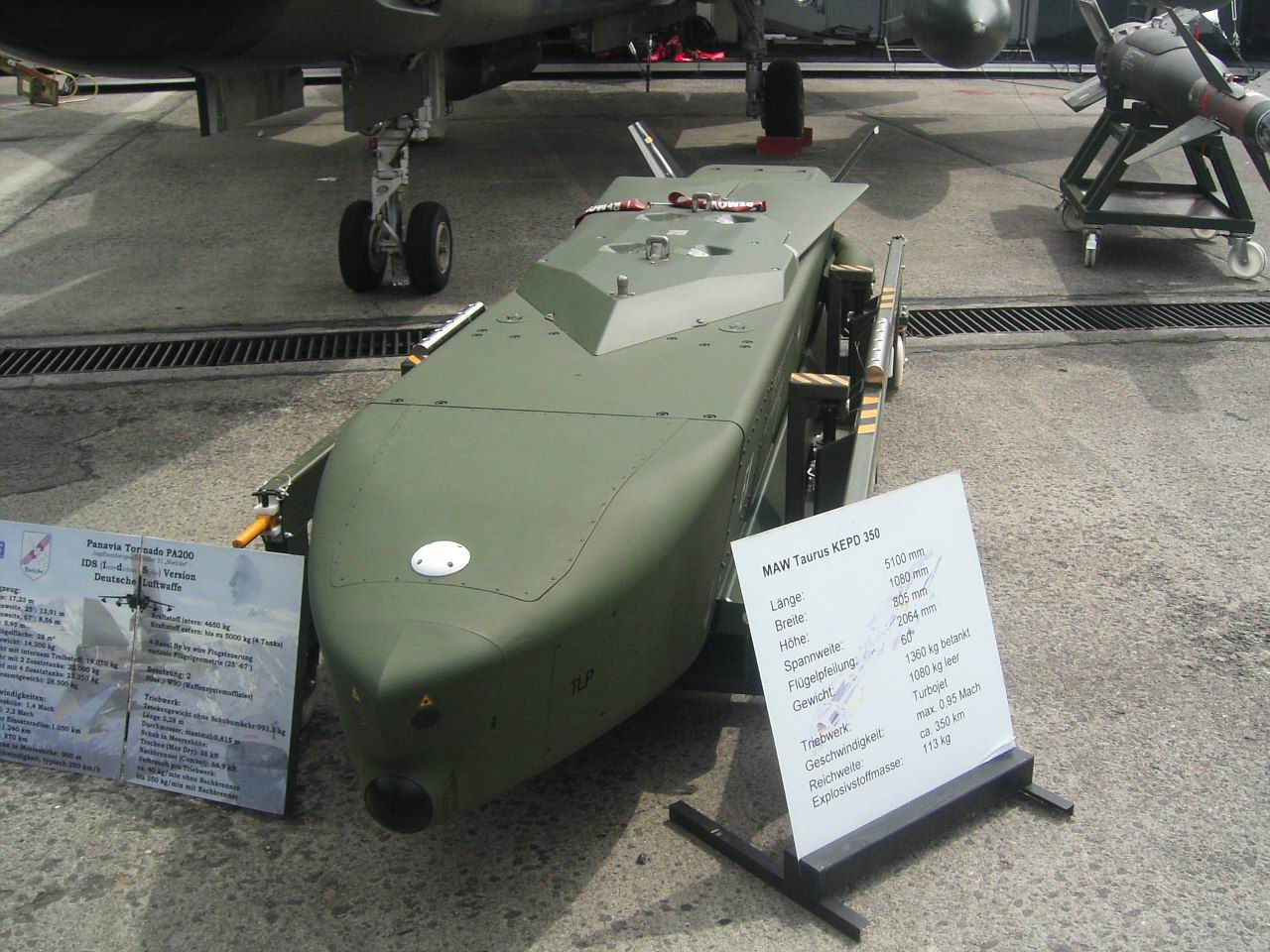 Read more: ​Can the Su-24M Jet Really be Ukrainian Storm Shadow's Carrier, and Have the British Previously Given Such Missiles to Someone Else
---
---