Speaking of the Bayraktar tactical unmanned aerial vehicle, its effectiveness is primarily measuredlike a strike class UAV - in the application of high-precision strikes.
However, the Operational Command "South" of the Armed Forces of Ukraine has demonstrated that this drone has unique capabilities to work as a high-class artillery fire adjustment system. A video showing Bayraktar's work was posted by Operational Command "South" on its Facebook.
Read more: The Bird of Victory: Bayraktar TB2 Kill List
The video demonstrated that Bayraktar TB2 UAV has unique capabilities to detect and to identify targets up to the range of 50 kms and to adjust artillery fire.
The first episode of Bayraktar's use, dated March 15, shows a strike at the airfield near Kherson, in Chornobayivka. There, Ukrainian artillery destroyed and damaged about 50 russian helicopters.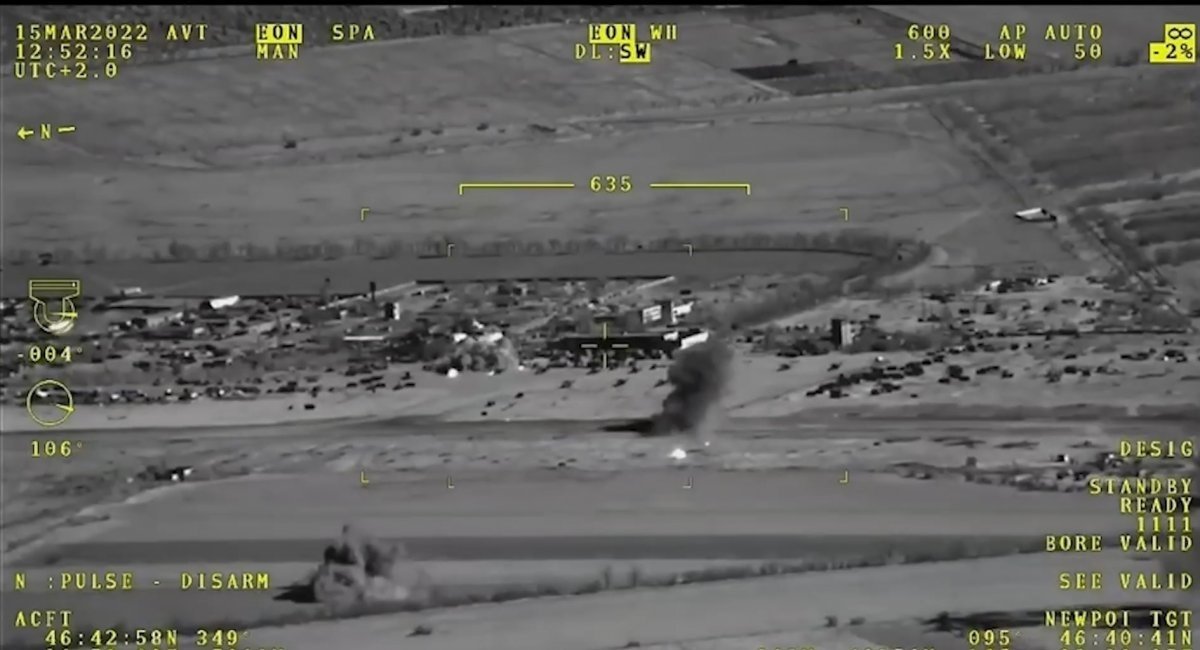 Telemetry indicators show that the drone was at a distance of 48 kilometers from the target. But the optical station allowed to distinguish enemy equipment and determine its coordinates even from this distance.
The ability to detect and determine the coordinates of the target for fifty kilometers and transmit them online to the artillerymen is a real "superpower" of Bayraktar TB2.
This allows to act out of most enemy's anti-aircraft missile systems range adjusting artillery fire. At the same tame enemy's anti-aircraft missile systems would be detected and destroyed by long rang artillery thanks to Bayraktar TB2 UAV's adjustment.
It should be noted that effectiveness ofBayraktar TB2 like a strike UAV is very high too.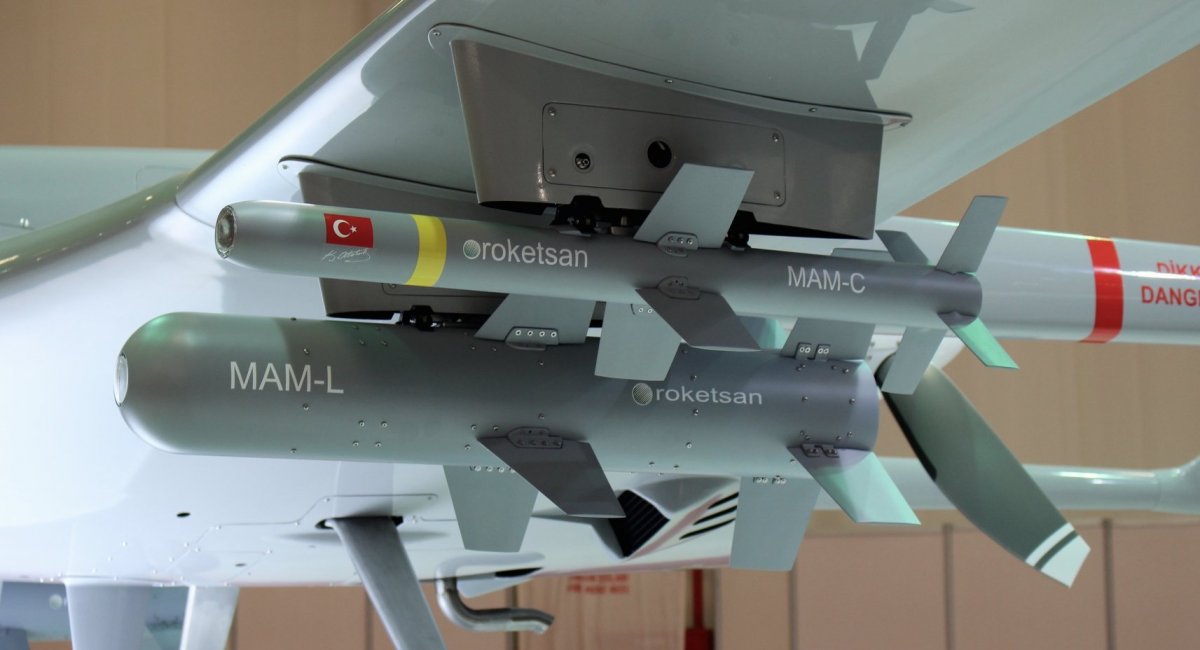 The UAV's high-precision weaponry like MAM-L & MAM-C laser-guided smart munitions, are very effective but cost not so much like other high-precision guided systems (e.g. misiles or rockets).
As Defense Express reports, according to oryxspioenkop.com researchers' data, as of now there are 816 documented (photographs or videos) facts of destroying targets with UCAV Bayraktar TB2. The source clarifies that these are all documented "destroyed vehicles and equipment" in Turkey, Syria, Lybia, Nagorno-Karabakh and Ukraine.
Read more: Another Russian Ka-52 Gunship Helicopter Destroyed into Scrap Iron by Ukrainian Forces on the Outskirts of Mykolayiv
---
---