A few days ago, it became known that Spain wants to acquire a long-range missile system for its army as part of the SILAM program, choosing between the M142 HIMARS and the Israeli PULS (Precise & Universal Launching System) and appears to be favoring the latter.
In addition to acquiring the system, Spain also wants the capability to produce it domestically. To fulfill this requirement, Elbit Systems, an Israeli company, has offered to provide the first prototype on the Iveco Astra 6x6 chassis within 18 months of the program's start.
Read more: Spain Announced the Deadlines For the Transfer of Leopard 2 Batches, Additional Armored Personnel Carriers And Self-Propelled Mortars
According to Infodefensa, the Spanish Ministry of Defense is seeking a missile system with a firing range of no less than 120-130 km, which currently only matches the Israeli PULS. The expected order volume will be no less than 6 batteries – one battery per brigade artillery group in the mechanized brigades of the Spanish army. Additionally, each group will have three batteries of 155-mm self-propelled artillery with a firing range of up to 50 km.
However, Spanish military officials anticipate that the new missile system will not become operational before 2028. The only "saving grace" is the relatively low cost of the program, estimated to be around 290 million euros.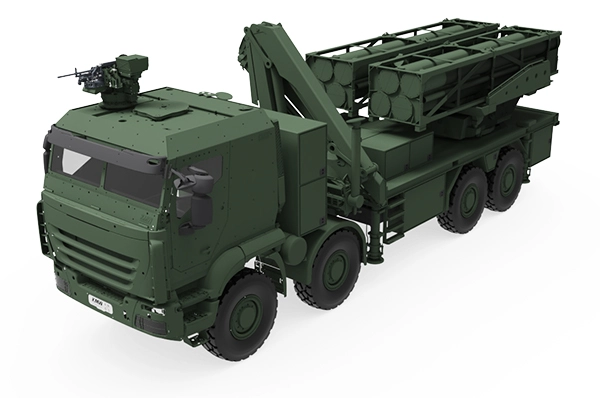 Should be noted that the demand for the Israeli PULS rocket system arose against the backdrop of European NATO countries' desire to acquire the M142 HIMARS or its analogue. However, the issue has been the lack of existing production capacity.
The first order for the Israeli PULS was placed by Denmark in early March 2023, the country plans to receive three batteries within two years. The Ministry of Defense of the Netherlands published a message announcing the purchase of a number of samples of weapons and military equipment, including the M142 HIMARS and the PULS in April 2023. The number wasn't disclosed, but the first systems should be delivered in 2023. In contrast, Spain will not receive its first PULSs until 2028.
Read more: "HIMARS Academy" Is Planned to Be Built Near Ukraine, Which Is a Logical Step For Everyone
---
---