The authorities of Republic of Korea have decided to hand over the first two K600 Rhino Combat Engineering Vehicles to Ukraine. They are intended for demining the area. These vehicles can clear minefields both in rear areas and directly on the front line.
Although these K600 Rhino Combat Engineering Vehicles are not combat vehicles, they are so far the heaviest military equipment that Republic of Korea has so far dared to transfer to Ukraine. In addition, these K600 Rhino, as noted, were allocated as part of an urgent decision by the President of Republic of Korea to support Ukraine with additional demining equipment, writes the South Korean publication The Chosun Ilbo.
Read more: ​The Armed Forces of Ukraine Possess an Incredibly Rare Spanish Armored Vehicle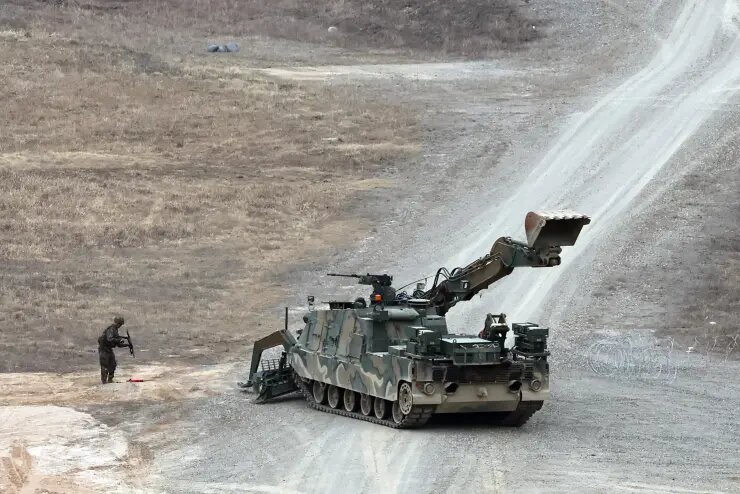 South Korean journalists write that the country's authorities seem to be wary of russia's reaction to such a delivery, so they are asking Ukraine to use these engineering vehicles only for humanitarian demining in de-occupied territories.
It should be noted, that The K600 Combat Engineering Vehicle was developed by Hyundai Rotem for the Republic of Korea Army (RokA). It's is based on a similar chassis found on the in-service K1 armoured recovery vehicle (ARV), which supports the K1 and K2 main battle tanks (MBTs). The K600 Combat Engineering Vehicle is designed to facilitate movement and support of friendly forces by performing a wide range of battlefield construction and demolition tasks, including clearing battlefield obstacles and mines, conducting breaching operations, and preparing positions for artillery and combat vehicles.
The Military Balance 2023 does not specify exactly how many K600 Rhino engineering vehicles the South Korean army has.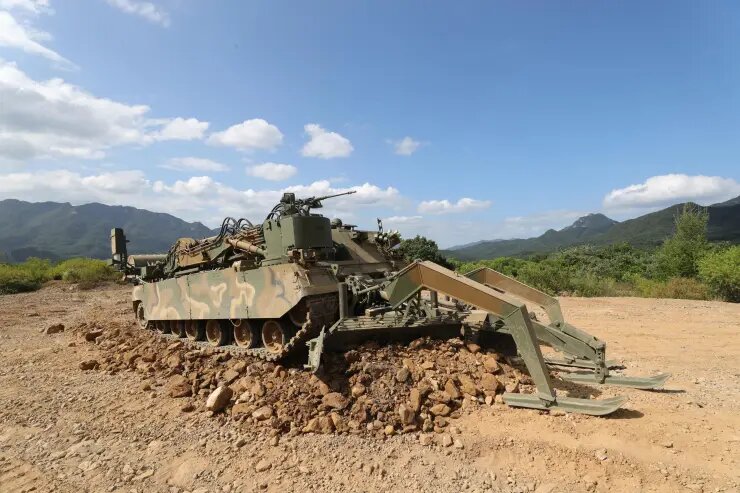 It will be recalled that earlier Defense Express talked about the KN-09 and KN-25 MLRS from the North Korea, which the Russian "militants" fantasize about transferring to the russian army.
Read more: ​BAE Systems Told How Quickly It Is Possible to Organize Production of Spare Parts For L119 Howitzers In Ukraine
---
---