Prior to the invasion, russians actively welded a structure on their tanks, which was designed to protect against Javelin and Bayraktar TB2 strikes. In everyday life, it quickly got the name "barbecue grill", since a burning russian tank with it became very similar to a brazier.
Despite the plans, as it turned out very quickly, the cope cage turned the tank into a grave, since after the tank was hit, the structure above prevented getting out of the vehicle, not to mention pulling out the wounded from the turret. And at the same time, it didn't make it possible to use the machine gun and caused the antenna to short out, and as a result the radio station was on fire.
Read more: New Anti-Drone Protection of Moscow: S-400, Pantsir and Arctic Vehicles
But it seems that the cope cages are returning to russia's tanks. This is evidenced by a photo of a destroyed tank in the Maryinka area in mid-April, and now a new video from russia's Ministry of Defense. In it, this design of the new model on the T-72B3 tank is demonstrated in great detail.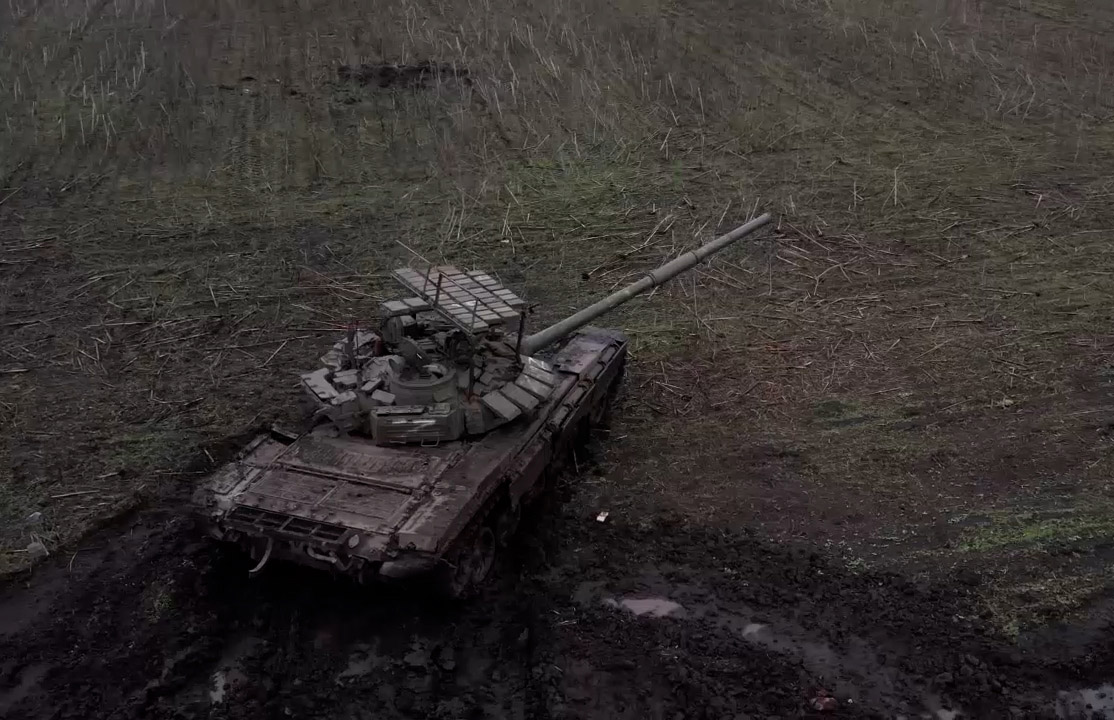 In particular, dynamic protection consisting from the Konakt-1 containers is installed on the "cage" itself in the front part. Due to this, a "sandwich"-like protection was created, as dynamic protection is also installed on the turret of the vehicle itself.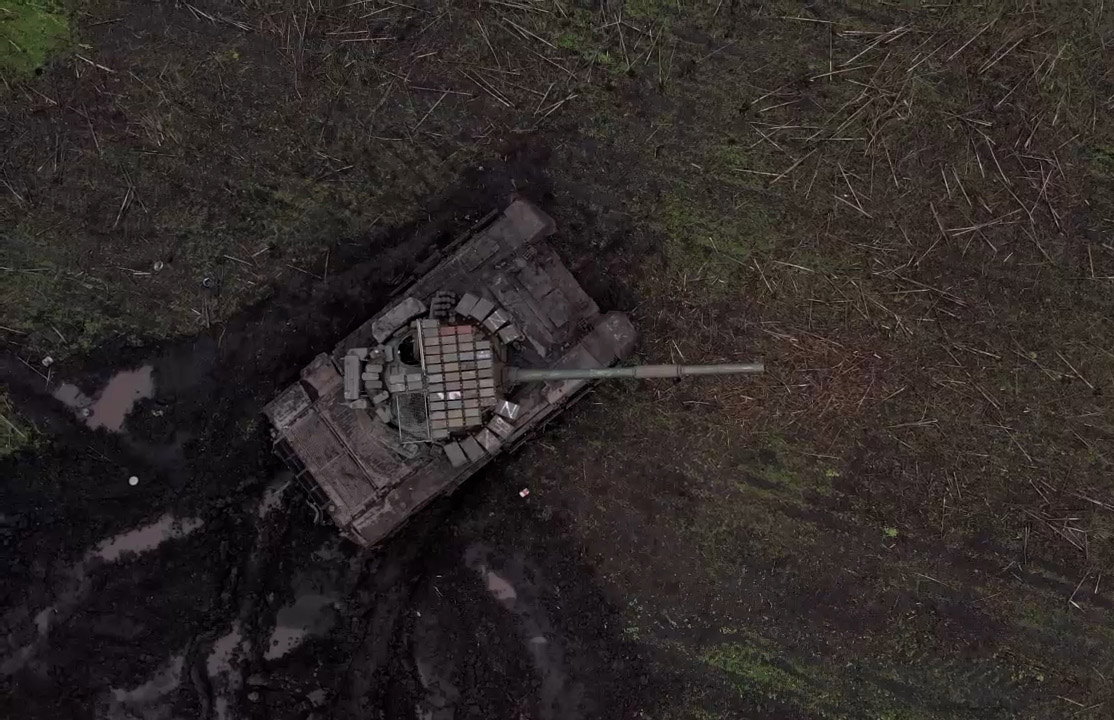 Thanks to russia's drone photoshoot from the report, it is clear how much of the turret is now reinforced with additional protection, including a row of containers between the hatches, which necessary to consider when using drone drops.

Attention is also drawn to the solution with metal nets over the crew hatches, which can be folded away for convenience. Which is ultimately more ergonomic compared to solid construction.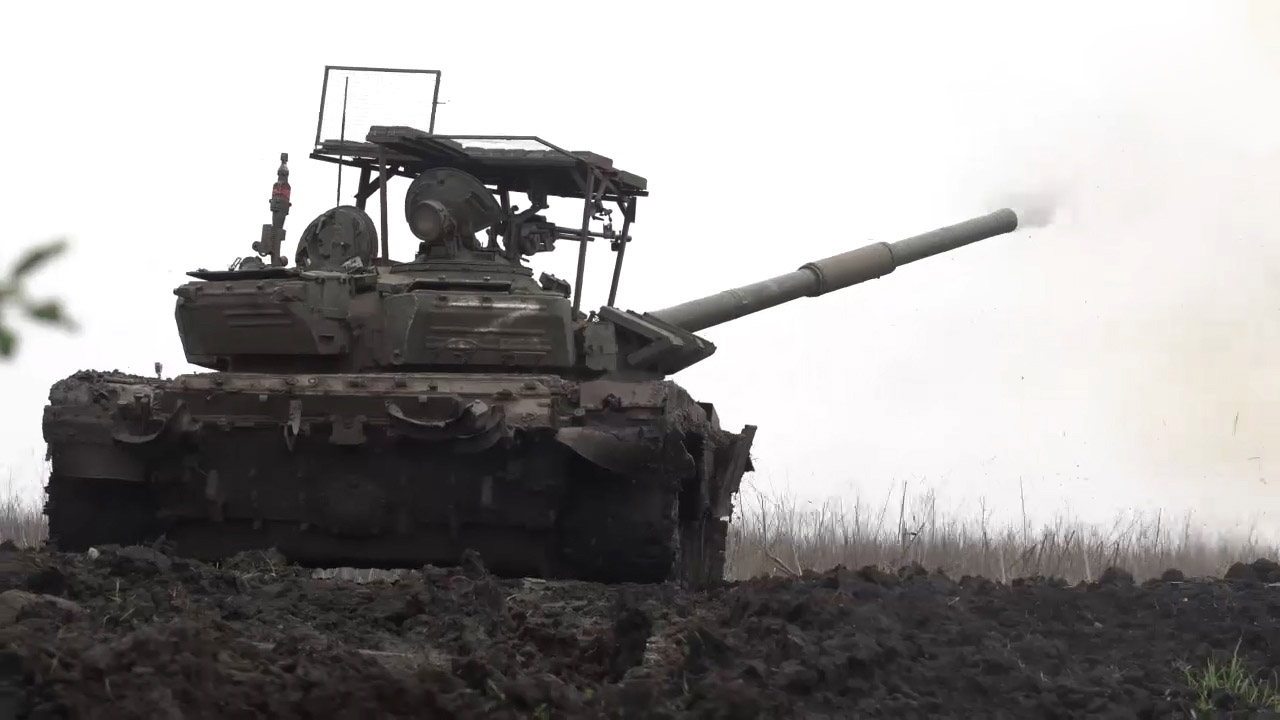 Defense Express notes that the total weight of the Kontakt-1 if using two 4S20 elements is 5.3 kg without fasteners. Overall, 46 elements are installed on the cope cage. Its weight in this case can reach 244 kg. Don't forget to add the weight of the structure itself, which is attached to the tank on five supports.
Read more: ​Russians Installed the S-60 Anti-Aircraft Gun on the MT-LB Armored Vehicle
---
---