After Germany lifted the "taboo" on the supply of Leopard tanks to Ukraine, and the US announced the supply of the M1 Abrams tanks, the former head of Roscosmos Dmitry Rogozin said that one of the main means of defeating Western tanks would be the Marker anti-tank robot.
Subsequently, a number of russian mass media with reference to Rogozin reported that the first four such combat robots "according to schedule" had already arrived in Donbas.
Read more: The Anticipated russia's February Offensive: 500 Thousand Conscripts And the Expected Directions, What to Be Ready For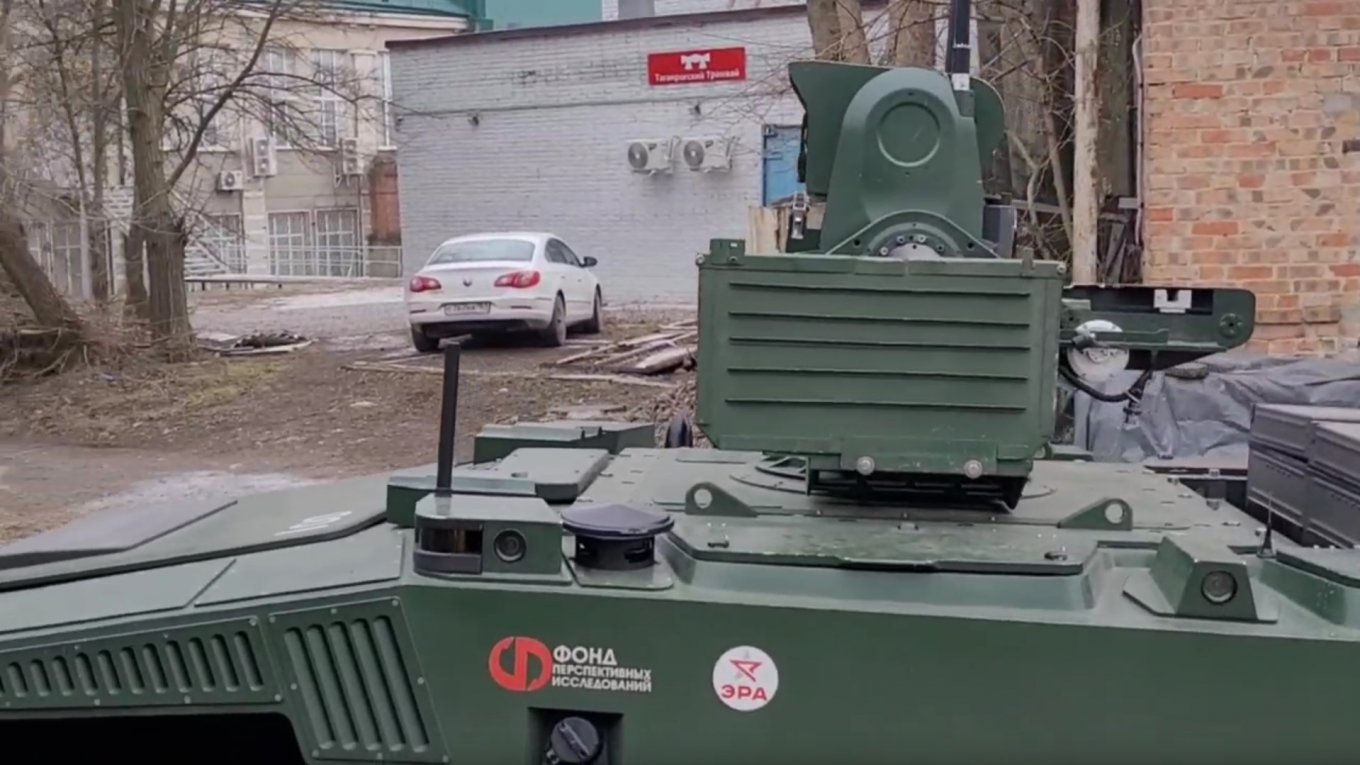 But if looking carefully at the video published by Rogozin and pay attention to some details, you can conclude that russians seem to be preparing to repel Leopard and Abrams attacks directly on the territory of the russian federation.
Thus, there is one clue directly on the video: a sign with the inscription "Taganrog tram", which would definitely be surprising to see somewhere in Donbas.
This sign, as well as a rather informative video by Rogozin with the unloading of the "tank killer", allow us to identify that this action is taking place in the city of Taganrog, in the Rostov region, and on the territory of the civilian Engineering and Technological Academy of the Southern Federal University.
A strange choice, given that there is a number of military facilities in Taganrog.
Even if we assume that Taganrog will become a kind of transshipment point, and later these "anti-tank robots" will be applied in the war against Ukraine, then it is worth paying special attention to Rogozin's words: "Battle algorithms will be worked-out as part of a group of combat robots". That is, it seems that the occupiers themselves do not know how to effectively use it on the battlefield.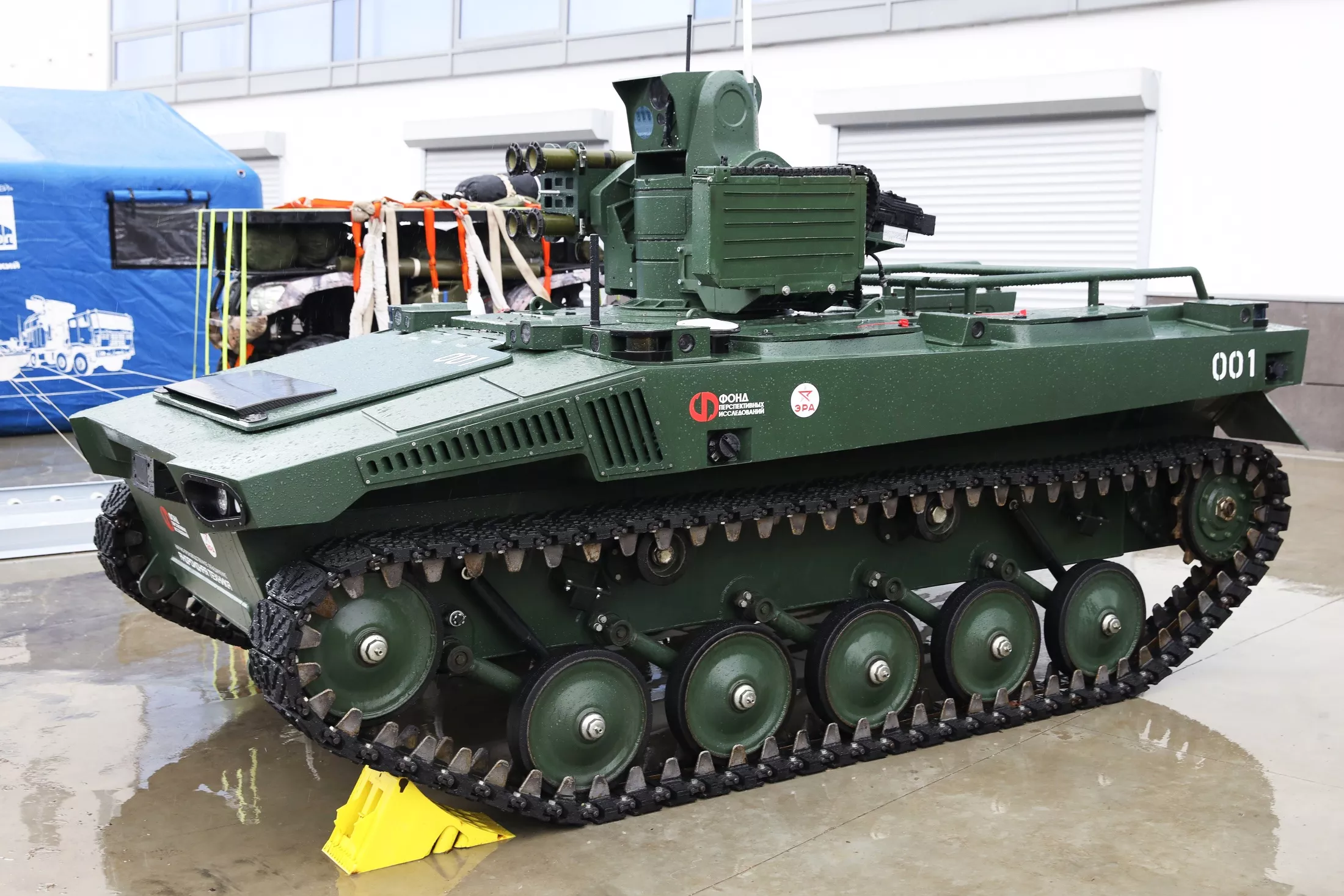 And finally, about the "installation of powerful anti-tank weapons" - let's recall that these robots are equipped with a KPVT machine gun and two RPG-27s, and such a "combo" with weapons can hardly be called an "effective solution" against tanks.
Read more: Russia Upgraded the Kh-101 Missiles With Special Traps to Break Through Ukraine's Air Defense, But With a Strange Logic
---
---