Russian media highlighted in their story the BM-27 Uragan multiple rocket launcher (MRL) with improvised structures added on top of the cabin and artillery components. They look like grills that russians used at the beginning of full-scale invasion of Ukraine.
Moreover, a simple mesh can be used instead of metal construction that was also spotted on the TOS-1A thermobaric multiple launch rocket system. The only purpose is to protect the system from common drone discharges.
Read more: ​Another Modernized MLRS Appeared in Ukraine, This Time Czech BM-21 MT

The reasons why the russians installed it to protect the MRL, which has a firing range of up to 35 km and theoretically should not approach the frontline where it could receive a "greeting" from a drone remain unknown.
Furthermore, it is the second documented case of russians using ordinary mesh against this threat, installed at a significant height above the vehicle. In particular, at the end of March, a photo appeared on the network showing the BMP-2 vehicle with a mesh above. However, this defense was combined with welded wire mesh attached to the sides, presumably intended to provide protection against cumulative ammunition.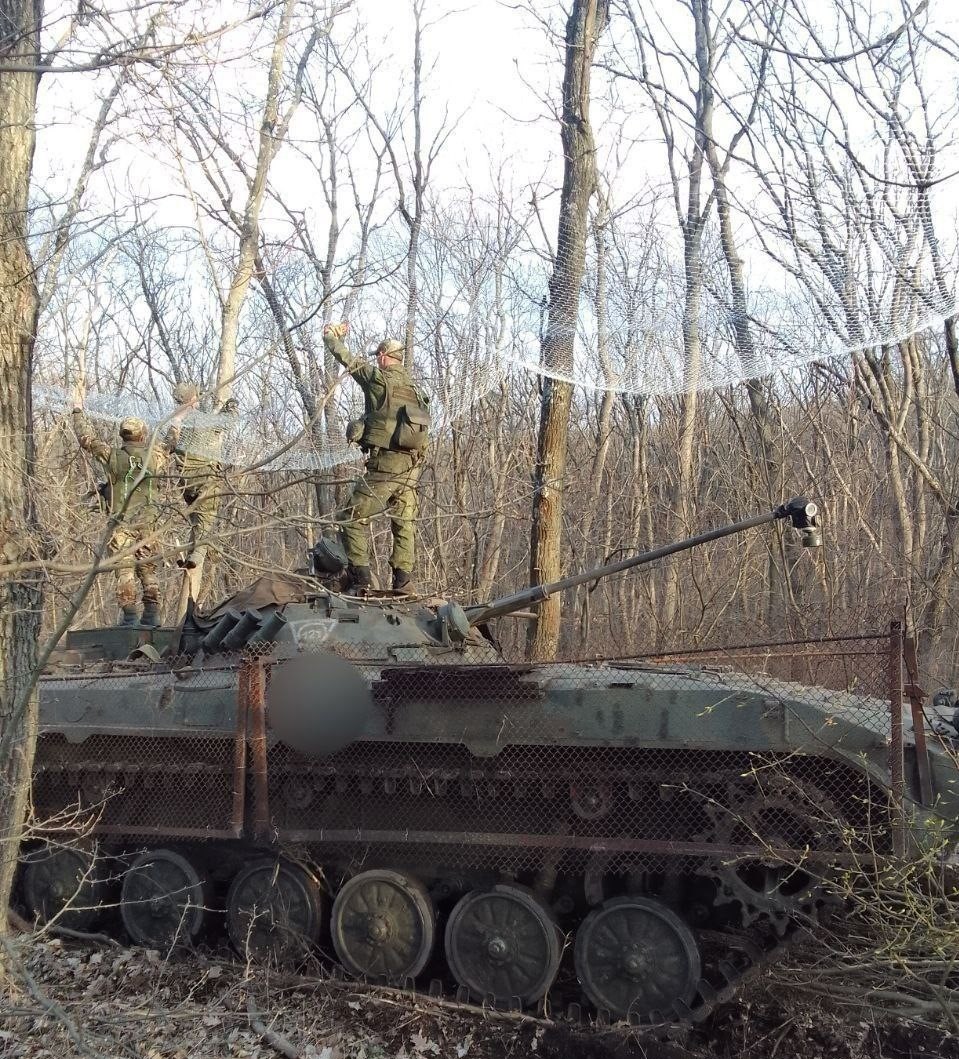 The fact that it is being installed on the russian Uragan MRL may be a creative solution in the form of a "mobile" version to avoid the need to stretch the mesh every time. Of course, this entire structure will probably exist only until the first trip under a bridge.
Read more: ​Unique 675-sb3KDZ Protection Kit Did Not Save the russian BMP-3 Vehicle (Photo)
---
---