One of Ukrainian top military, Commander of the operational-strategic group of forces "Tavria" Oleksandr Tarnavskyi has shown a photo of another column of russian armor destroyed in an assault attempt on Ukrainian positions near Vuhledar city, Eastern Ukraine.
The photo was taken this April, and we can see in it that both BMP-3 infantry fighting had received additional screen protection, so we can assume that these armored vehicles were produced in November 2022 or later. one of them also was equipped with a 675-sb3KDZ protection kit that was initially intended for BMP-2 and is an overall rare piece of equipment for the russian army.
Read more: ​Denmark and the Netherlands to Give Additional 14 Leopard 2 MBTs to Ukraine in 2024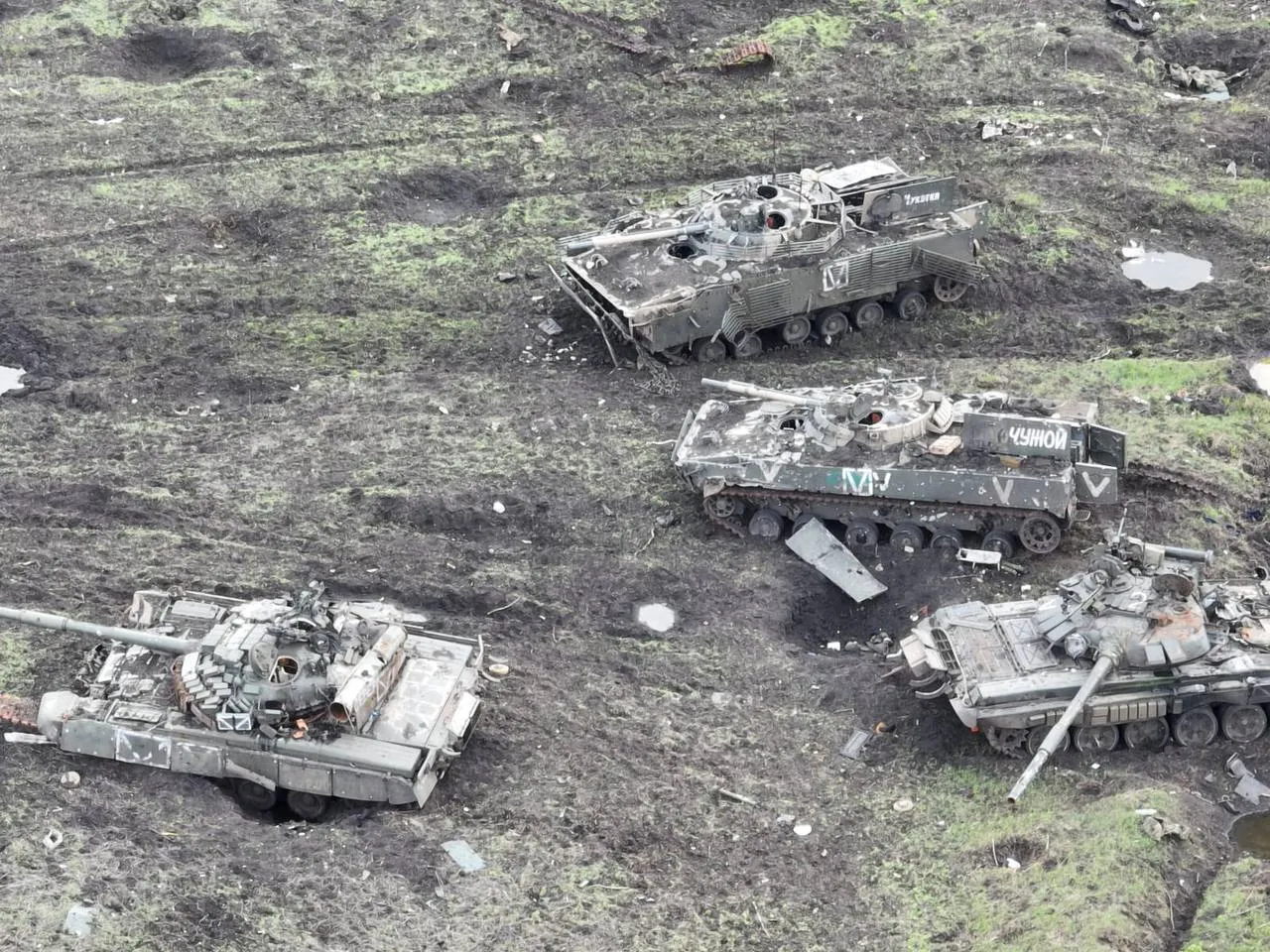 The 675-sb3KDZ is basically a set of slat armor made of polymer, in theory, it should protect the vehicle from large-caliber machine guns and anti-tank grenades while preserving the amphibious capability – the weight of the 675-sb3KDZ is not too big to obstruct swimming, although the exact figure is unknown.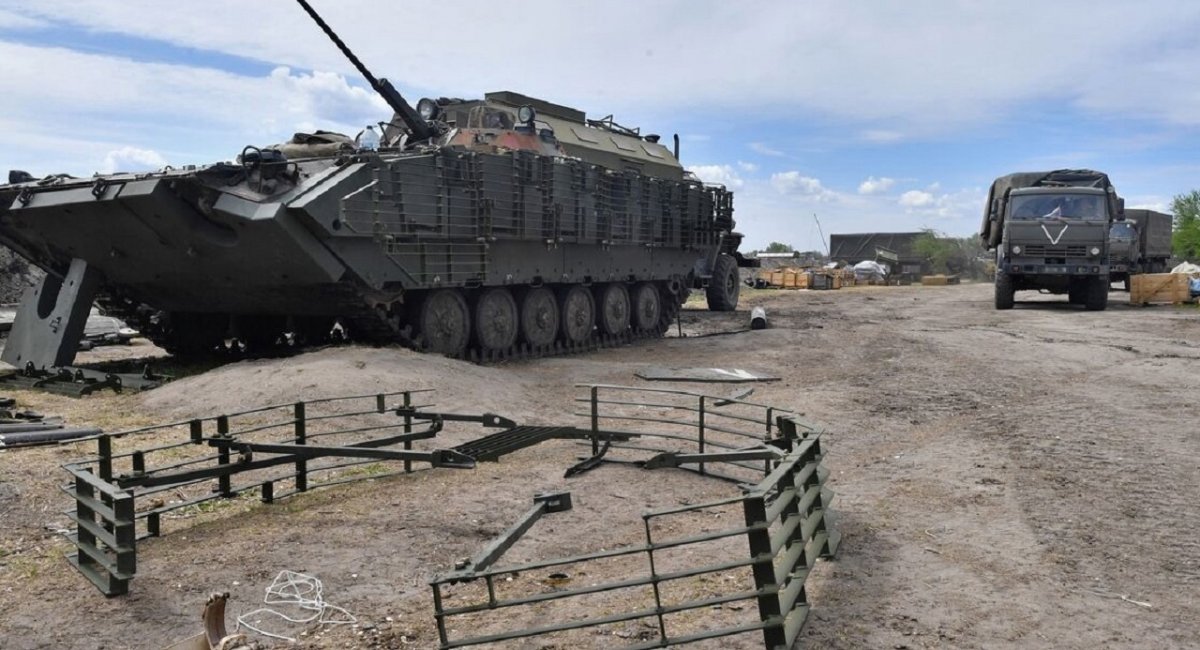 According to open source data, in 2021 the russian army ordered 100 such kits, though started to actually put them on their BMP-2s only in summer. So far, there is visual confirmation of two russian BMP-2s equipped with 675-sb3KDZ cages captured by the Armed Forces of Ukraine.
During the full-scale invasion of Ukraine, russian forces lost over 250 vehicles of the upgraded BMP-3 type, including those destroyed, damaged, and captured by Ukrainians, according to Oryx. The russians began to think about enhancing the armor.
For example, in September 2022, Kalashnikov company announced it had developed a reactive armor kit for BMP-3 with a weight of 4.2 tons, it should increase the protection against anti-tank grenades and guided missiles, 14.5mm bullets, and 23mm/30mm autocannons. But so far, it was all words, the armor kit itself wasn't presented.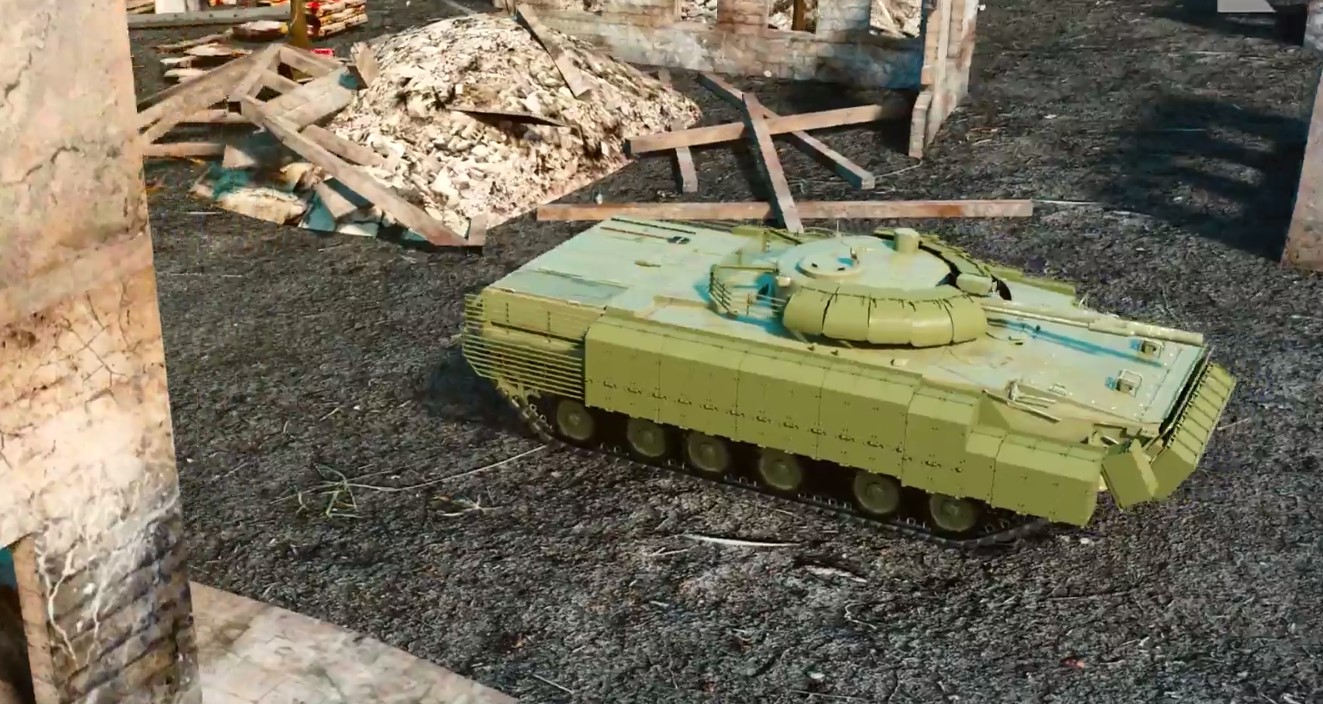 In November 2022, we saw the first photos of BMP-3s with enhanced screen protection made for the russian army. Apparently, it was one of those that got taken out in Ukrainian battlegrounds during an unsuccessful assault on Vuhledar.
We should not forget also about some other handcrafted attempts to reinforce BMP-3 protection by the crews themselves. For instance, last year Ukrainians captured one of these armored vehicles equipped with sacks of "soft armor" from the Relikt reactive armor protection kit.
Notably, Oryx analysts mention already six BMP-3s with 675-sb3KDZ protection screens, although they use another index for it, the 688M sb3KDZ – but a kit with this designation was never mentioned in any open sources before.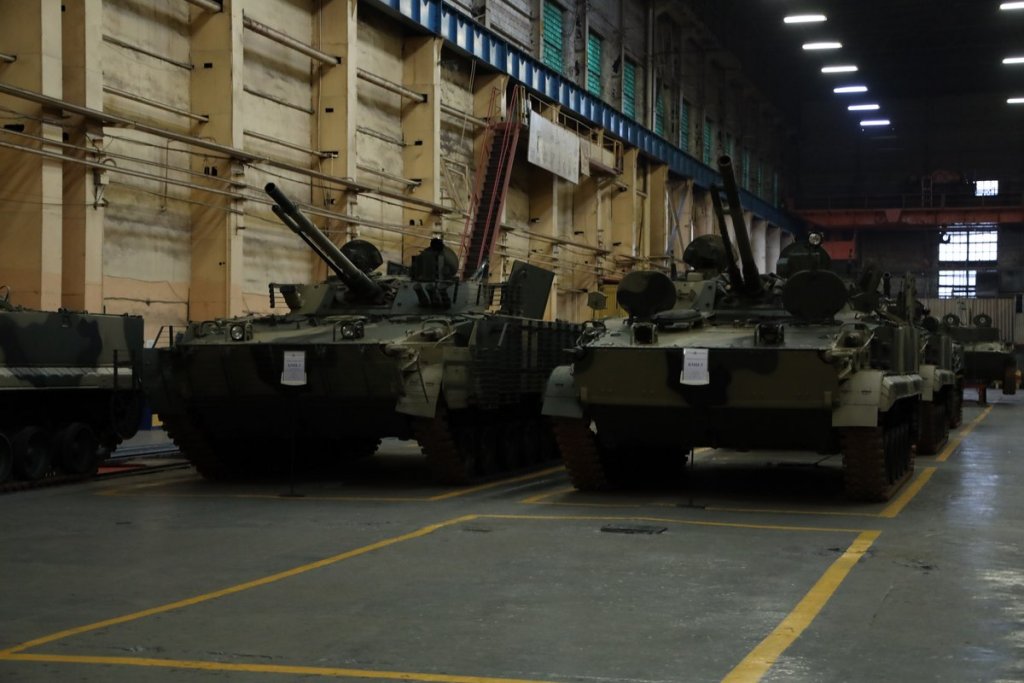 Read more: ​In Russia, the Saint Petersburg Submarine was Decommissioned, While Being in the Fleet Only for Two Years, Although it Was Built for Decades
---
---