August 2022, russian 103th Armor Repair Plant shows a variant of T-62 modernization at the "Armiya-2022" (Army 2022) forum, the sample was called "T-62 of the 2022 edition"
The model represented on the exhibition had more turret armor and was reinforced with ERA modules and slat cages on the sides. The internal equipment had some changes, too: standard sight was replaced with 1PN-96MT-02, and there was an electro-optical EW antenna for countering hostile drones.
Read more: Current State of "The Latest" Weapons, Russia Threatens Ukraine With a "Big War"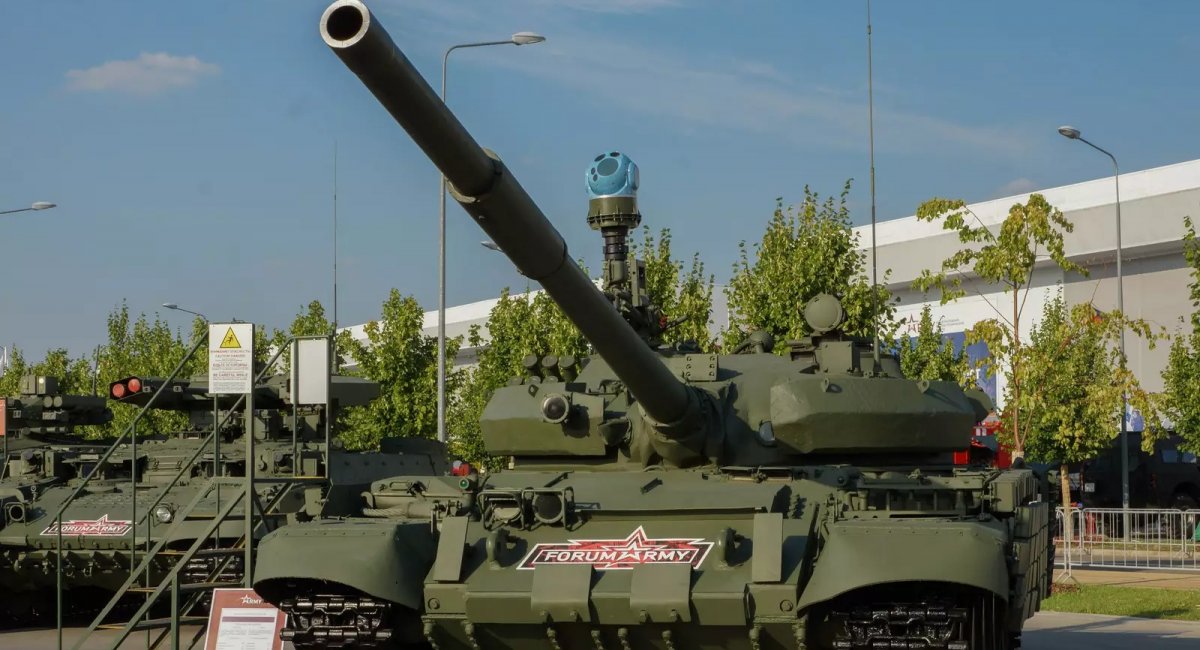 Despite its aging design, T-62 is still a somewhat fearsome combat vehicle, to start with, because this tank's firepower is close to the one of the 122mm 2S1 "Gvozdika". All the more so since the russians are currently facing problems restoring their T-80 and T-72.
And the "upgrade" of the sighting systems would become a solution to one of the basic problems of this tank – the need to re-educate 30-40-year old tank crew personnel who wouldn't be able operate ancient sights from Khrushchev times.
Later in October 2022, the same 103th Armor Repair Plant was awarded an order on refurbishment and modernisation of 800 T-62 tanks over three years, that is, more than 250 vehicles in a year or 20 each month.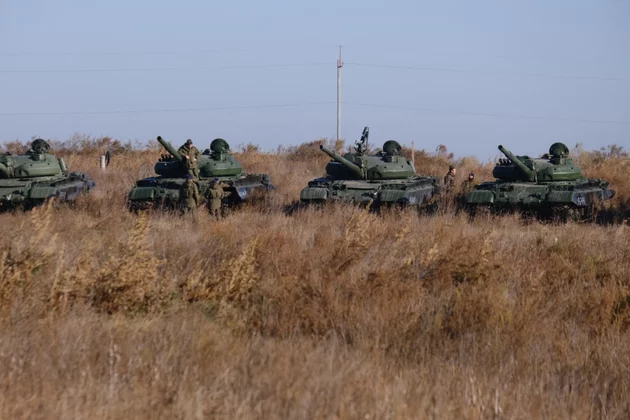 But here we have the first example of this "refurbished and modernized" T-62 tank, and it is one of those cases when the reality turns out to be far from the expectations.
As we can see in the photo below, out of all the upgrades of the sample presented during exhibition, there is only that 1PN-96MT-02 sight installed. No additional armor either, not to mention the anti-drone antenna.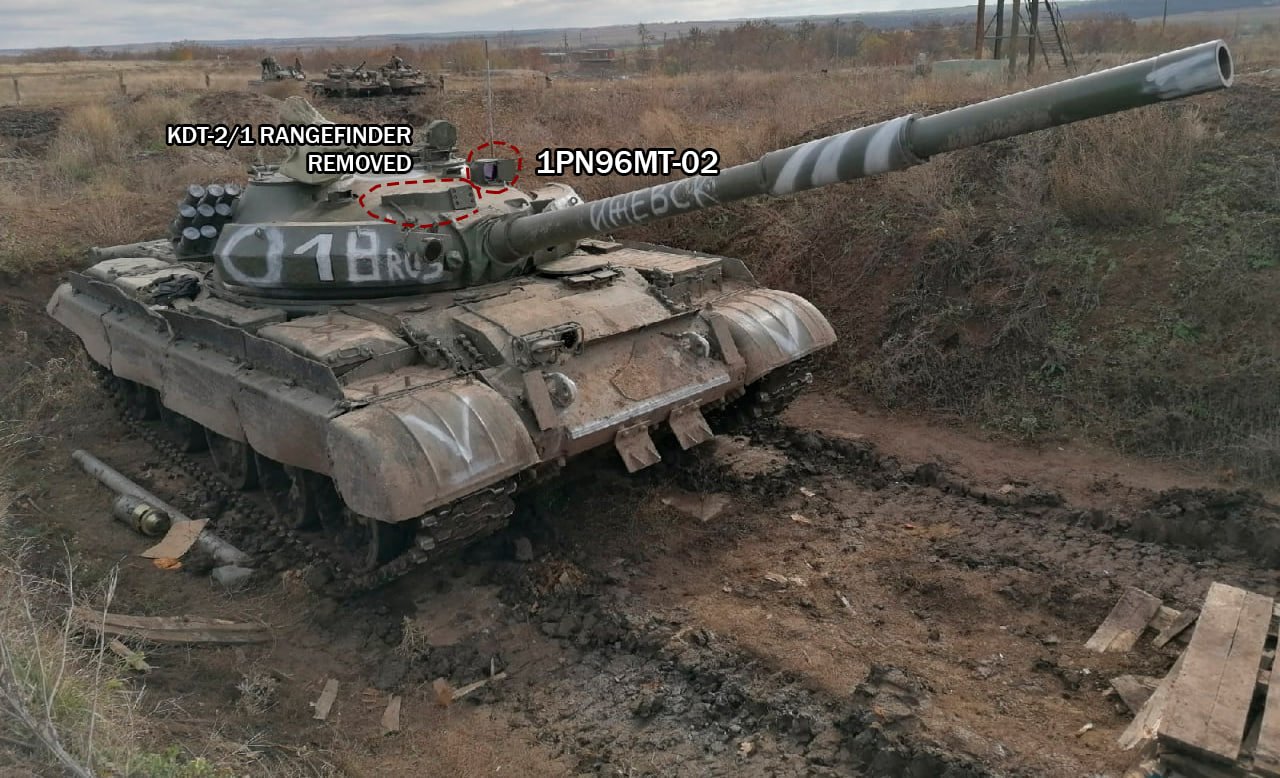 On the other hand, considering the current conditions that the russian military industry operates in, the absence of the electro-optical station is only to be expected. Let's recall that they are forced to install these 1PN-96MT-02 on some more advanced tanks as well, the T-72 "of the 2022 edition". The reason is, russian industrial complex is not capable now to produce the "Sosna-U" sights standard for this model, ever since the supplies from French Thales were halted.
On a final note, let's pay attention to the fact that we keep discussing all these adjustments to the russian T-62M while there has still never been a single T-14 "Armata" tanks recorded in Ukraine, despite all the threats of the official Kremlin to deploy them in Ukraine.
And according to this report from the British intelligence, the "archaic" T-62M of the 2022 edition turned out be be even more reliable in operational sense than the "Armata"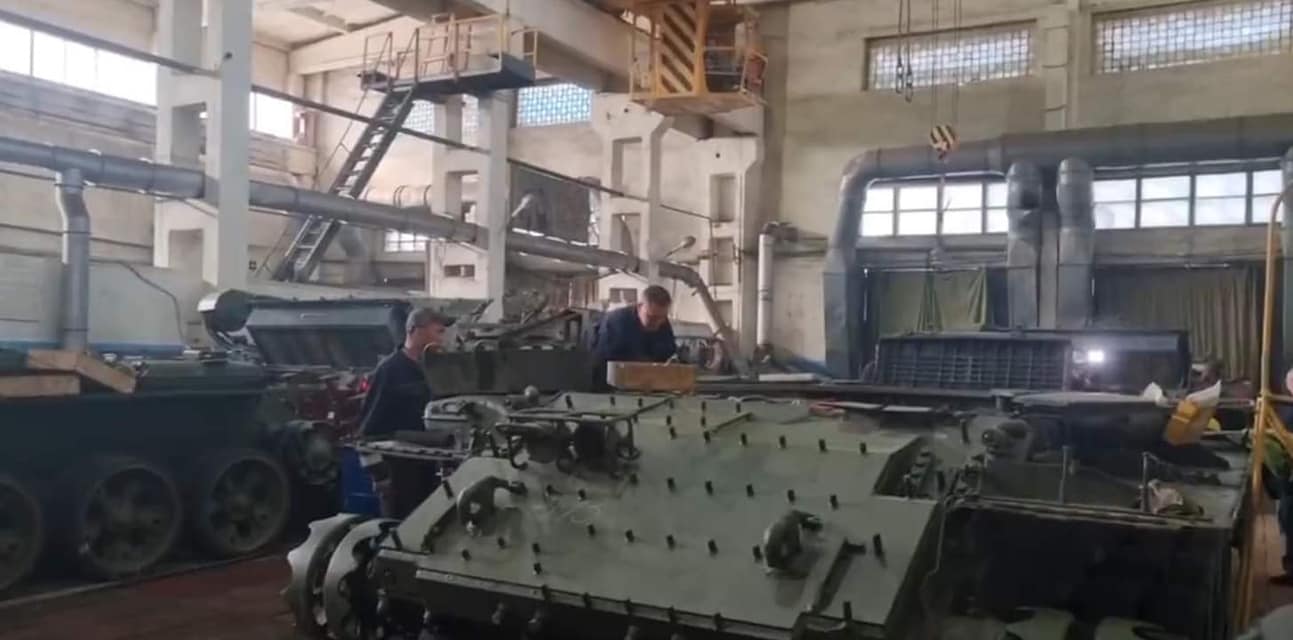 Read more: ​russia's Troops Are Reluctant to Get Notorious T-14 Armata Tanks Because of Their Poor Condition
---
---