A new report from CNN on Ukrainian naval drones gives an insight into the attack on the so-called Crimean Bridge that took place on July 17th, 2023, and the subsequent strikes on the russian Olenegorsky Gornyak landing ship on August 4th and on SIG tanker the following day.
The report includes exclusive footage provided by the Security Service of Ukraine and its chief Vasyl Maliuk who also disclosed some details. In particular, he mentioned that the attack on the Crimean Bridge was carried out by a special variant of sea drones that were stuffed with 850 kg of explosives. Whereas the unmanned boats used against the landing craft and the tanker carried a smaller 450 kg warhead.
Read more: The Appearance of the Harpoon Anti-Ship Missile Launchers of the Ukrainian Navy is Still a Secret Even in Official Videos
The security service chief also stressed that the development of the big drone named SeaBaby was done entirely by SSU specialists, the operation of July 17th itself was prepared in cooperation with the Ukrainian Navy.
Read also about the smaller 300-kg variant Magura V5, earlier disclosed by CNN and an official from Ukrainian SpetsTechnoExport state company.
The abovementioned details are important as they point to the nuances. First is that if the SeaBaby has such a powerful warhead, it must have received a tougher hull than the previous generations of Ukrainian naval drones. It also, by the way, refutes the suggestion that a "weaponized jet ski" could have been involved in this incident.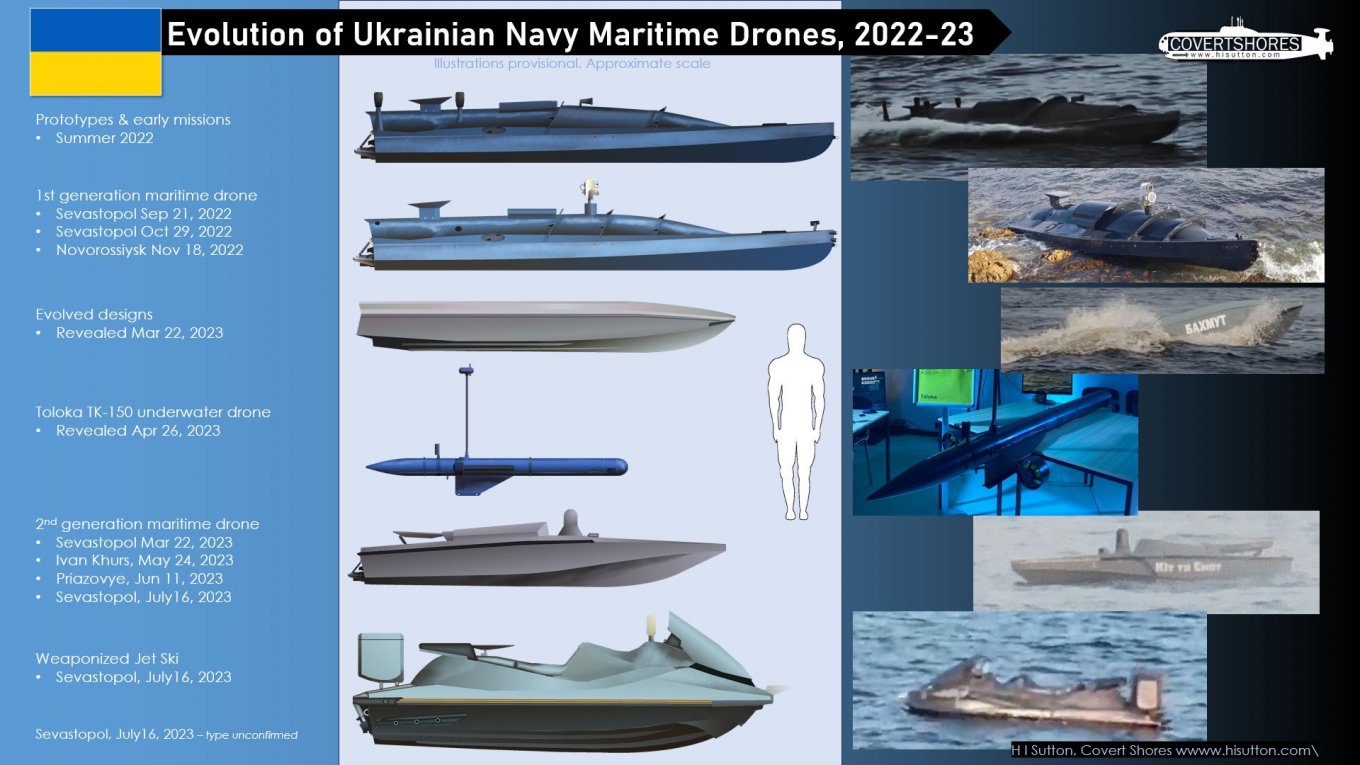 Secondly, the successful application of the alternative with 450 kg of explosive material shows that Ukrainian engineers finally managed to find an optimal variant of a weapon that can inflict critical damage to russian warships. The photo of the attacked Olenegorsky Gornyak with a 4x3 meter hull breach proves that effectively.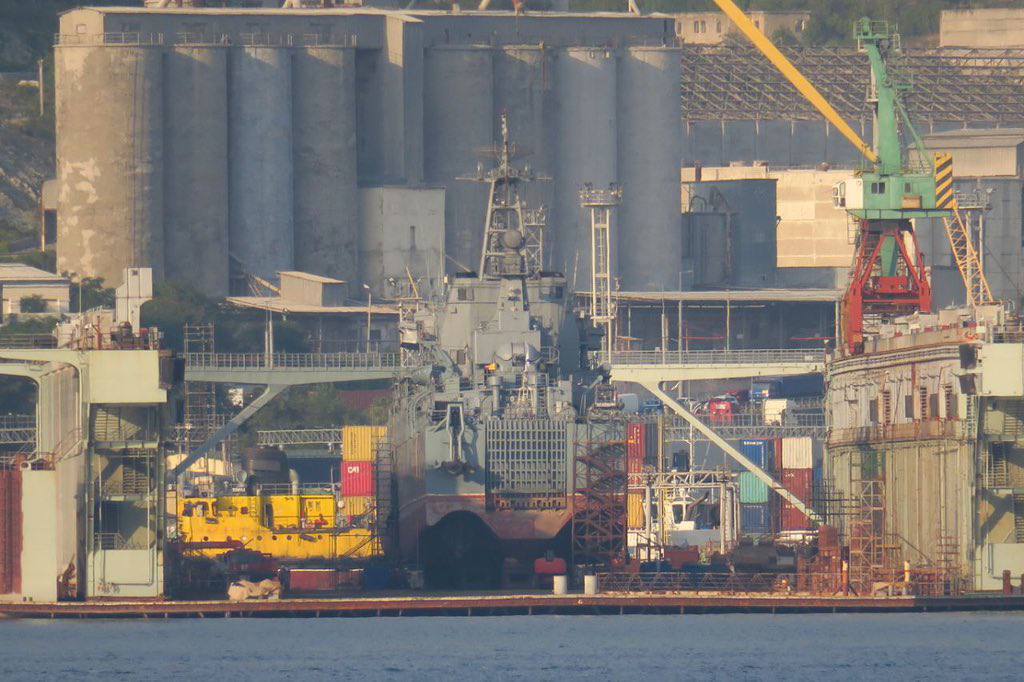 That said, this variant is to be expected when it comes to choosing a weapon for future attacks on russian maritime targets. In that regard, SSU chief Maliuk said to CNN:
"We are working on a number of new interesting operations, including in the Black Sea waters. I promise you, it will be exciting, especially for our enemies."
It is also important that increasing the explosive payload up to 850 kg was achieved without the boat growing in size significantly. Therefore the sea drone preserves its inconspicuousness.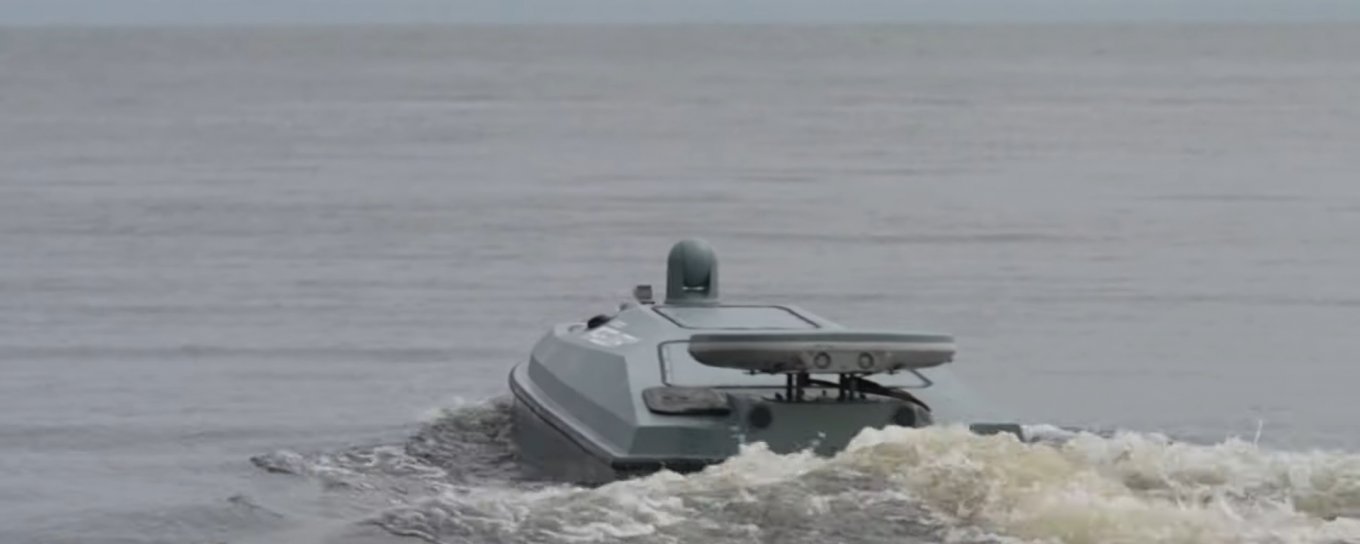 Earlier Defense Express pointed out that one of the possible key reasons why russians did not repel the attack on the Crimean Bridge on July 17th was due to the small size of Ukrainian naval drones (approx. 5 meters long) and their low-noise sailing. Those factors allow the suicide boats to go unnoticed all the way until they have already approached the target.
Read more: Media Reveal Magura V5, the Ukrainian Naval Drone: Features and Specifications
---
---