Photos of the heavily damaged Olenegorsky Gornyak landing ship of the russian Navy have appeared ob the network. The ship was significantly damaged during a successful attack of kamikaze boats on the russian military-naval base in Novorossiysk on August 4, 2023. Presently, the ship is undergoing assessment for the extent of the damages within a dry dock.
The ship has a hole on its left side, approximately 4x3 meters in size, partially below the waterline. Based on this, it can be inferred that the landing ship miraculously did not sink. This fortunate outcome can be attributed to the desperate fight for survivability led by the sailors of the occupying fleet.
Read more: ​Mysterious Explosion Halts Work at russian Zagorsk Optical-Mechanical Plant
The size of the breach also visually indicates that Ukraine's maritime drones possess not only high flexibility in deployment but also significant firepower, comparable to best anti-ship missiles and naval mines.
Nonetheless, it can be conjectured that the scale of the inflicted damage and the size of the breach resulting from an attack by any vessel employing a kamikaze boat might be influenced not solely by the payload's dimensions, but also by the hull characteristic and the velocity at which the maritime drone approached its target.
This holds the potential for further enhancement of the kamikaze drone capabilities within the arsenal of the Armed Forces of Ukraine, with the objective of maximizing the destruction of the russian Black Sea Fleet.
Moreover, publicly available footage also includes images with additional visual material for comparison – the Sig tanker, which was successfully targeted by maritime drone near the Kerch Strait on August 5, 2023. The breach's dimensions can be estimated at approximately 2x1 meters, and it extends partially below and partially above the waterline.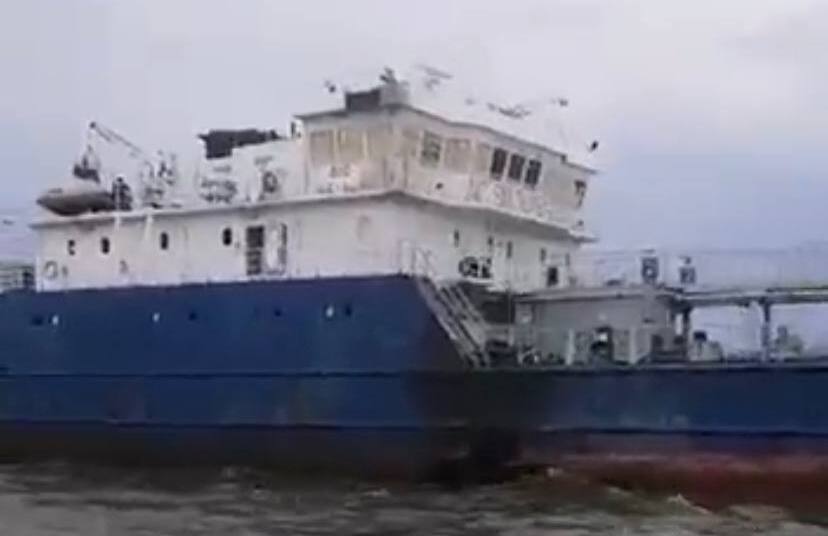 Read more: ​Russia Uses Civilian Vessels for Military Purposes, Including Recently Attacked Sig Merchant Tanker
---
---